Environmentalists, scientists, and locals have won the battle against a controversial coal plant in the Malaysian state of Sabah in northern Borneo. The State and Federal government announced today that they would "pursue other alternative sources of energy, namely gas, to meet Sabah's power supply needs." Proposed for an undeveloped beach on the north-eastern coast of Borneo, the coal plant, according to critics, would have threatened the Coral Triangle, one of the world's most biodiverse marine ecosystems, and Tabin Wildlife Reserve, home to Critically Endangered Sumatran rhinos and Bornean orangutans. Local fishermen feared that discharges from the plant would have imperiled their livelihood.
Green SURF (Sabah Unite to Re-Power the Future), a coalition of environmental and indigenous rights groups, developed a robust campaign against the plant, including hiring an energy expert to prove that Sabah's power needs could be met without coal.
"On behalf of the individuals, peoples' movements, organizations and friends of Green SURF, we thank the Chief Minister and his State Cabinet for safeguarding our priceless natural heritage and strengthening Sabah's role as an environmental trailblazer in the region," Cynthia Ong, a representative of Green SURF and head of the NGO Land Empowerment Animals People (LEAP), said in a press release.
The cancellation of the coal plant ends a three year struggle, including the plant's site being moved twice due to intense local opposition.
"The Prime Minister understands that while we need to build up our power supply in Sabah, it can't be done at the expense of the people's welfare and the environment," a statement from the Sabah State government reads. "The [Prime Minister] understands that one of Sabah's greatest assets is its natural attractions and still somewhat pristine environment. While Sabah needs to increase power supply to meet increasing development, the state cannot afford to put its natural environment at risk."
The statement also acknowledges 'objections' to the coal plant, stating that "today is proof that such objections have not fallen on deaf ears."
At the Climate Summit in Copenhagen 2009, the Prime Minister of Malaysia, Datuk Seri Najib Razak, pledged to cut carbon dioxide intensity in the country by 40 percent by 2020. A pledge that will be easier to meet now that the coal plant, the most carbon intensive fossil fuel, has been thrown out.
"Green SURF, and the thousands who had opposed dirty energy in Sabah, take it that our voices were heard and we thank the State and Federal governments for taking this bold step," Ong said.
Last March an energy audit by Professor Daniel Kammen, director of Renewable and Appropriate Energy Laboratory (RAEL) at the University of California Berkeley, found that Sabah had a number of untapped energy sources that could compete with coal. According to the analysis biomass 'waste' from palm oil plantations and hydropower were both cost competitive with coal, though in the long-term pursuing solar power and geothermal would likely be Sabah's best bet. The analysis also found that the cheapest way forward would be to encourage reduction in energy demands across the state.
| | |
| --- | --- |
| | The coal plant would have sat 20 kilometers from Tabin Wildlife Reserve, home to the largest population of the world's last Bornean rhinos, a subspecies of Sumatran rhinos. Researchers estimate that 250 Sumatran rhino survive in the world, and 40 or so Bornean rhinos, such as this captive male, named Tam. Photo by: Jeremy Hance. |
"In canceling the coal plant project in favor of a diverse suite of sustainable energy options Sabah has opted to invest in a healthy economy and environment for Sabahans today and for the 21st Century," Kammen said. "I am thrilled to have been able to work with the people of Sabah on this victory, and look forward to watching the international community learn from Sabah's triumph of planning and partnership."
Ong says that even though the fight against the coal plant is over, Green SURF will continue its activities.
"We are here to stay and we are ready and willing to work with both the State and Federal governments in identifying and implementing solutions," she said.
Green SURF consisted of WWF-Malaysia, Land Empowerment Animals People (LEAP), Sabah Environment Protection Association (SEPA), Partners of Community Organisations (Pacos) and the Malaysian Nature Society (Sabah branch).
Related articles
Malaysia undermines commitment to protect Coral Triangle, backtracks on climate pledge
(12/22/2010) The Malaysian government will proceed with a plan to install a second-hand coal plant from China on the edge of the Coral Triangle in Borneo despite widespread condemnation from environmental groups and local people, reports Green SURF, a coalition that opposes the project.
Despite strong local opposition, Malaysia to push forward on second-hand coal plant in Borneo
(11/26/2010) Despite strong local opposition, a Malaysian utility company will resubmit a detailed environmental impact assessment (DEIA) for a coal plant in Sabah, on the island of Borneo, according to Green SURF, a coalition of Malaysian environmental groups. The plant—twice relocated due to opposition and environmental concerns—had earlier been rejected due to gross errors in the original DEIA.
Morgan Stanley to underwrite coal mining on Borneo
(09/01/2010) Morgan Stanley, CIMB Securities, and Credit Suisse will underwrite the initial public offering of PT Borneo Lumbung Energi (Borneo Energy), a company that owns Asmin Koalindo Tuhup, a mining company that operates in Central Kalimantan in Indonesia Borneo, reports ANTARA.
Malaysia preparing to take big step backward on energy policy
(08/13/2010) I write to you as a deeply concerned and saddened citizen of Malaysia. For most of the 45 years of my life, I have been proud to be Malaysian. Recently, I have become heartbroken to be Malaysian. I am profoundly grateful to write this with the support of both my local communities in Sabah, Malaysian Borneo and California, U.S.A., and a larger world community. That said, I take full ownership of and sole responsibility for the views articulated in this letter; I express them from my stand as a mother, an earth citizen and a leader.
Environmental assessment for Borneo coal plant riddled with errors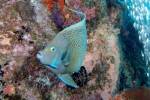 (08/03/2010) The Detailed Environmental Impact Assessment (DEIA) for a proposed coal plant in Sabah is full of holes, according to activists with the organization Green SURF (Sabah Unite to Re-Power the Future), which opposes the plant. The official environmental report from Lahad Datu Energy lists species not endemic to Borneo, mistakes the nearest ecosystem to the coal plant, and confuses indigenous groups. Even more seriously, the DEIA leaves out information on the coal plant's specifics and possible 'green' alternatives.
Fishermen express doubts about coal plant overlooking their fishing grounds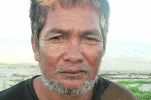 (06/13/2010) Local fishermen in the Malaysian state of Sabah are uncertain of their future, if the government pushes ahead to build a 300 megawatt coal power plant. They have been told they will be moved from their current seaside village to one deeper inland, and while the coal plant will provide manual labor work in its building stages, the fishermen express doubt about the impacts over the long-term effects of the coal plant on their livelihood. "Someone mentioned that maybe we have to move to Sungai Merah, which is quite far from our village. We are also worried because Sungai Merah is not next to the sea like [our village] is," local fishermen, Ali Hia, told Green SURF and Save Sandakan members—two local organizations opposed to the coal plant—who recently visited the seaside village of Kampung Sinakut, site of the proposed coal plant.
Photos reveal paradise-like site for coal plant in Borneo

(05/21/2010) With the world's eyes on the environmental catastrophe in the Gulf of Mexico, many are beginning to ponder the rightness of not just America's, but the world's dependence on fossil fuels. Yet large-scale fossil-fuel energy projects continue to march ahead, including one in the Malaysian state of Sabah on Borneo to build a 300 MW coal plant, which has come under fierce opposition from locals (already the project has been forced to move locations twice). The newest proposal will build the coal plant, as photos below reveal, on an undeveloped beach overlooking the Coral Triangle, one of the world's most biodiverse marine environments, with transmission lines likely running through nearby pristine rainforest that are home to several endangered species, including orangutans and Bornean rhinos.
Analysis shows Borneo can say 'no' to coal power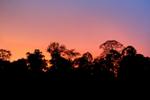 (03/17/2010) Plans for a coal power plant in the Malaysian state of Sabah in northern Borneo have run into stiff opposition. Environmentalists say the coal plant could damage extensive coral reef systems, pollute water supplies, open rainforests to mining, and contribute to global climate change, undercutting Sabah's image as a 'green' destination. The federal government contends that the coal plant is necessary to fix Sabah's energy problems. However, a recent energy audit by the Renewable and Appropriate Energy Laboratory (RAEL) at the University of California Berkeley shows that pollution-intensive coal doesn't have to be in Sabah's future.