A new policy paper in Science warns that several species of Madagascar's rosewood could be pushed to extinction due to a current illegal logging crisis on the island. These hardwood species should be considered for protection under Convention of International Trade in Endangered Species of Wild Fauna and Flora (CITES), the researchers conclude.
"Forty-seven of Madagascar's 48 species of rosewood (Dalbergia) are found nowhere else in the world," explains Meredith Barrett, lead author and graduate student at Duke University.
Barrett and other researchers used geospatial tools to map historical and current ranges for eight of Madagascar's rosewood species. They found that due to deforestation, distribution had been reduced by 54-98 percent depending on the species. All eight of the species analyzed fit the requirements for CITES Appendix I protection, which prohibits commercial trade entirely.
| | |
| --- | --- |
| | Rosewood is being transferred from the Manantenina River to ground transportation in broad daylight. Photo by: © Science/AAAS. |
Since the next CITES meeting doesn't occur until 2013, the researchers recommend that Madagascar's interim government list these rosewood species under Appendix III to stave off extinction.
In addition, the researchers write, "the international community should raise awareness of the consequences of rosewood logging, place pressure on the Malagasy government to implement improvements, and reduce market demand for illegal wood products."
A coup in Madagascar last year opened up an opportunity for loggers, pushed by foreign traders, to cut tens of thousands of hectares of forest in Madagascar's most biodiverse rainforests, including a number of protected areas. The infiltration into parks also led to widespread slaughter of some lemur-species for bushmeat.
Barrett says that the trees were cut for the lucrative rosewood market largely based in China where high-end furniture and musical instruments are made.
Not only were the trees illegally cut, but according to the paper little of the money made from cutting the rosewood would stay in Madagascar, a deeply impoverished nation.
Barrett says that locals participating in the trade would make 50 cents for "backbreaking work", while Global Witness and EIA reported last November that logging of rosewood and ebony was worth 460,000 US dollars per day. A single rosewood armoire in China runs for 20,000 US dollars, according to the paper.
"If you protect the trees, you're also protecting habitat," Barrett said. "Seventy percent of Madagascar's species live in these forests."
To date much of Madagascar has been deforested, leading to big problems with erosion and significant losses in biodiversity and species-abundance. Many of the infiltrated parks represent the last habitat for embattled species, including several types of lemurs.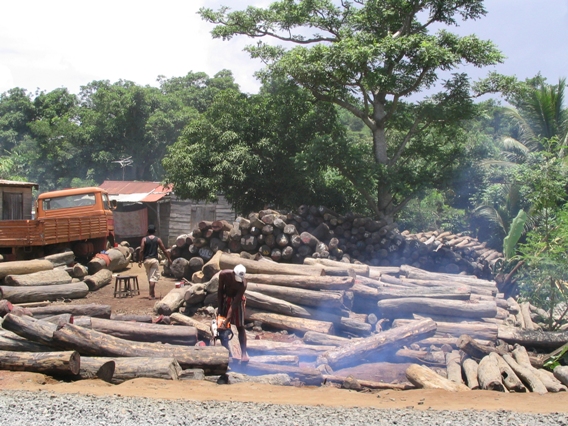 Rosewood stockpiled on a private residence, located in the port city of Antalaha, Madagascar. Photo by: © Science/AAAS.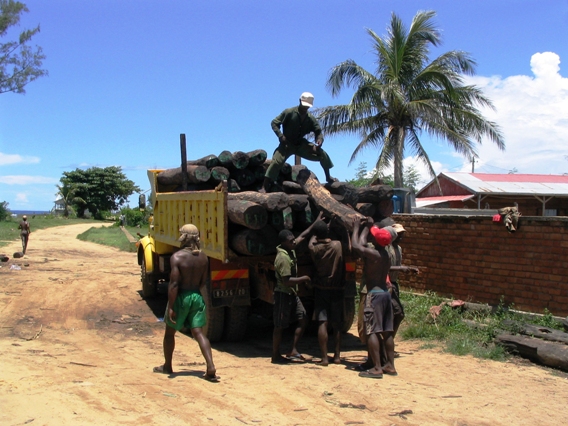 Rosewood, which was cut inside Masoala National Park, is being transferred to the port city of Antalaha, Madagascar. Photo by: © Science/AAAS.
Related articles
Madagascar passes decree banning rainforest timber trade
(04/27/2010) Madagascar's transitional government has finally signed a decree banning the logging and trade of precious hardwoods, a month after announcing the moratorium.
New timber ban failing to stop illegal logging in Madagascar
(04/04/2010) Rainforest timber continues to be cut illegally from Madagascar's national parks despite a recently announced moratorium on precious wood exports and logging, reports a source from the Indian Ocean island nation.
Madagascar bans rainforest timber exports following global outcry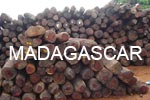 (03/25/2010) Under mounting pressure over illegal logging of its national parks, Madagascar's transitional government on Wednesday reinstated a ban on rosewood logging and exports. The decree (no. 2010-141), which prohibits all exports of rosewood and precious timber for two to five years, was announced during a council meeting held yesterday at Ambohitsorohitra Palace in Antananarivo, Madagascar's capital city.
How to end Madagascar's logging crisis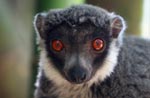 (02/10/2010) In the aftermath of a military coup last March, Madagascar's rainforests have been pillaged for precious hardwoods, including rosewood and ebonies. Tens of thousands of hectares have been affected, including some of the island's most biologically-diverse national parks: Marojejy, Masoala, and Makira. Illegal logging has also spurred the rise of a commercial bushmeat trade. Hunters are now slaughtering rare and gentle lemurs for restaurants.
Coup leaders sell out Madagascar's forests, people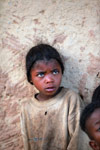 (01/27/2010) Madagascar is renowned for its biological richness. Located off the eastern coast of southern Africa and slightly larger than California, the island has an eclectic collection of plants and animals, more than 80 percent of which are found nowhere else in the world. But Madagascar's biological bounty has been under siege for nearly a year in the aftermath of a political crisis which saw its president chased into exile at gunpoint; a collapse in its civil service, including its park management system; and evaporation of donor funds which provide half the government's annual budget. In the absence of governance, organized gangs ransacked the island's biological treasures, including precious hardwoods and endangered lemurs from protected rainforests, and frightened away tourists, who provide a critical economic incentive for conservation. Now, as the coup leaders take an increasingly active role in the plunder as a means to finance an upcoming election they hope will legitimize their power grab, the question becomes whether Madagascar's once highly regarded conservation system can be restored and maintained.
Madagascar sanctions logging of national parks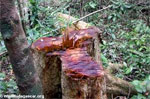 (01/11/2010) Madagascar has legalized the export of rosewood logs, possibly ushering in renewed logging of the country's embattled rainforest parks. The transitional authority led by president Andry Rajoelina, who seized power during a military coup last March, today released a decree that allows the export of rosewood logs harvested from the Indian Ocean island's national parks. The move comes despite international outcry over the destruction of Madagascar's rainforests for the rosewood trade. The acceleration of logging since the March coup has been accompanied by a rise in commercial bushmeat trafficking of endangered lemurs.
Appalling photos reveal lemur carnage in Madagascar [warning: graphic images]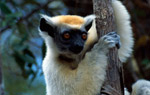 (08/20/2009) New pictures released by Conservation International depict a troubling development in Madagascar: the emergence of a commercial bushmeat market for lemurs. In the aftermath of a March coup that saw Madagascar's president replaced at gunpoint by the capital city's mayor, Madagascar's reserves — especially in the northern part of the country — were ravaged by illegal loggers. Armed bands, financed by foreign timber traders, went into Marojejy and Masoala national parks, harvesting valuable hardwoods including rosewood and ebonies. Without support from the central government — or international agencies that pulled aid following the coup — there was no one to stop the carnage. But now it emerges that timber wasn't the only target.