| | | | | | | |
| --- | --- | --- | --- | --- | --- | --- |
| SHARE: | | | | | | |
Finding new species
By Jeremy Hance, mongabay.com
October 21, 2010


Species discovery: how do scientists find and describe new species—and the answer to other taxonomy questions



We are fortunate enough to share our world with an incredible array of wonderful and wild creatures. Yet despite centuries of scientists searching the world over for species and meticulously describing them, we still know surprisingly little about global biodiversity.

Currently scientists have described 1.9 million species from Balaenoptera musculus (the blue whale) to Oxysternon festivum (the red dung beetle), yet conservative estimates of the number of species on Earth range anywhere from 10 to 20 million species (some estimates jump to 100 million). If bacteria are added to this list then the number of species on Earth likely jumps another 10 million or so.


| | |
| --- | --- |
| | Gumprechts green pitviper (Trimeresurus gumprechti), which was described in 2002, is found across much of the Greater Mekong region. Image © Rene Ries. |
In other words, at the very best—and not including bacteria—humans have identified only 20 percent of the species with which we share our planet. Whatever the percentage (and it's probably not nearly as high as 20), this means the discovery of new species will be on-going for some time now. In fact, if we take 2008 as an example—when researchers discovered just over 18,000 species—it would take 444 more years to uncover the world's additional 8 million (very conservative estimate) unknown species. If 50 million species inhabit the Earth, it would take researchers 2,500 more years to catalogue the world's species at current levels.

The search for species is even more pressing now that scientists believe we are either entering or already in the midst of a mass extinction. Due to a variety of human driven impacts—including deforestation, habitat loss, pollution, climate change, invasive species, and overexploitation such as through bushmeat or the pet trade—species populations are falling worldwide.


| | |
| --- | --- |
| | A new species of miniature frog was discovered in Borneo in 2010. Microhyla nepenthicola, shown here on the tip of a pencil, is about the size of a pea. © Indraneil Das/ Institute of Biodiversity and Environmental Conservation |
The discovery of new species has also become important for many conservation organizations in attracting media attention and even funding. Few wildlife stories gain as much attention as new species and, it goes without saying, that certain new species (such as a new mammal) will receive more attention than others (a new mushroom).

But how do scientists find and describe new species?

The process of describing species

When describing a new species, scientists must collect a 'type specimen': this means a dead individual of the species. There have been a few instances where photographs including other genetic samples have been used to describe a new species successfully, and no individual is killed, but these are currently much in the minority.


| | |
| --- | --- |
| | Formally described in 2010, Durrell's vontsira (Salanoia durrelli) was the first new carnivorous mammal to be discovered in Madagascar in 24 years. © Durrell Wildlife Conservation Trust. |
The species must be closely examined to first determine that it doesn't in fact belong to another already-described species. For well-known species, such as a new mammal, this is easier than, for example, a rainforest insect. The specimen is compared to other similar species, including using descriptions and illustrations in published literature. If species appear very similar, genetic testing is increasingly used as a tool to determine new species.

Once the species is determined as new to science, researchers write a formal description of it, take photos and/or provide illustrations, and invent a new scientific name. After completing the paper, researchers then submit it to a scientific journal. The editor of the journal will circulate the new finding to other experts with those particular types of animals or plants. If the other experts agree that the new species is valid, the journal accepts the paper and the specimen officially becomes a new species. This process is long and often takes years between initial discovery and formal acceptance of the new species.

Cryptic species throw a wrench into this: these are species that look remarkably similar to another species, but are genetically unique. DNA is increasingly being used as a tool to determine new species as well as to discover the relationship between previously known species.

Finding species: where are the unknown species hiding?

If you want to earn scientific fame by discovering a new species, here are a few tips: think small, think underwater or underground, and think invertebrates and plants.

This is not to imply that all the world's large land-dwelling species have been found—just this year researchers announced the discoveries of a new species of monitor lizard that was as long as a adult human, a new monkey from the Brazilian Amazon, and a new carnivorous mammal from a lake in Madagascar—but such discoveries are more a matter of right place-right time over persistence.

While scientists still find new species in terrestrial ecosystems, a single dive to the depths of the ocean is likely to produce a new species. Cave systems have also yielded a number of new species, especially those that have only recently been explained. When it comes to types of species, insects are the most commonly discovered: thousands of new insects are found every year. Beetles are the most numerous.

History of species discovery and description

The history of species discovery and description is not only exciting—madness, exploration, untimely demise—it is also important for understanding the structure taxonomists use to describe species, for example the reason why every species is known by two Latinized names—the scientific name—one representing the genus and the other the species.

While the effort to categorize species stretches far back in history—Aristotle attempted it—today's modern system of categorizing and naming species largely stems from 18th Century Swedish scientist, Carl Linnaeus. In two seminal works—Species Plantarum and Systema Naturae—Linnaeus outlined the hierarchal structure employed today for classifying species. Latin was the language of choice, because it was dead and therefore fixed. Within his works, Linnaeus classified thousands of plants and animals from all around the world with Latinized names.

But Linnaeus didn't just build a structure to categorize species that would last to present-day, he was also instrumental in pushing the science of taxonomy further. As one of the most influential scientists of his day, Linnaeus chose and funded young biologist to travel the world, find new species, and return to him with specimens. These students have come to be known as 'the apostles of Linnaeus'. Seven of these 'apostles' died on their explorations, a couple went mad or became addicts, but many brought home species from as far away as China, South Africa, and the Amazon.

Linnaeus updated

While Linnaeus, with help from his traveling apostles, began the formal and large-scale effort to describe the world's life-forms, it has, of course, changed considerably in over two hundred years. When biologists refer to species today they often give the year of the species' formal description and the scientist who described it. For example, the well-known panda bear is Ailuropoda melanoleuca David, 1869.

Also contemporary scientists categorize a species according to where it fits in the evolutionary tree, a concept that would have been unknown to Linnaeus as he developed his system over a hundred years before Darwin outlined the theory of evolution. In other words, animals that share the same genus are more closely related in evolutionary terms than animals that share only the same family.

Instead of relying on five classifications, as Linnaeus did, researchers have developed a seven rung hierarchy to describe a unique life form: kingdom, phylum, class, order, family, genus, and species. For example, the tiger, which was described by Linnaeus, is classified in descending order as anamalia (animal), chordate (vertebrates), mammalia (mammals), carnivore (carnivores or mostly meat-eaters), felidae (cats), panthera (cats that roar), and tigris (the tiger). The tiger is additionally further separated into six surviving subspecies and three extinct subspecies.

Subspecies are a puzzling and at times difficult classification that establishes when a species has clearly splintered into distinct populations, usually geographically separated, but has not yet evolved far enough from each other to be considered separate species. One could think of a subspecies as unconnected populations: in other words the distinct populations would interbreed if they could, yet something—most often a physical barrier—is making interbreeding impossible. Debates over whether or not an animal is a unique species or simply a subspecies can be complex, rowdy, and linger for decades. This is because the debate over subspecies and species has real-world consequences: subspecies are rarely given conservation attention and funding. One example of a subspecies in flux is the forest elephant from the African Congo. The forest elephant is considered by some scientists to be distinct enough from the African elephant to be considered its own species, others, however, claim it is only a subspecies. If the forest elephant was accepted as a species today, the effort to save it from extinction would likely gain sudden life and an influx of funding. On the other side, if too many 'subspecies' are upgraded without cause, conservationists worry it could 'cheapen' the idea of a species.


Articles on recent species discoveries
---
New mountain porcupine discovered in Brazil (photos)
(12/09/2013) In Brazil's Baturite Mountains, scientists have uncovered a new species of prehensile-tailed porcupine, according to a new paper in Revista Nordestina de Biologia. Dubbed, the Baturite porcupine (Coendou baturitensis), the new species was discovered when scientists noticed significant differences between it and its closest relative, the Brazilian porcupine (Coendou prehensilis). The name prehensile-tailed refers to these porcupines long, mobile tail which they use as a fifth limb to adroitly climb trees.



Sky islands: exploring East Africa's last frontier
(12/04/2013) The montane rainforests of East Africa are little-known to the global public. The Amazon and Congo loom much larger in our minds, while the savannas of East Africa remain the iconic ecosystems for the region. However these ancient, biodiverse forests—sitting on the tops of mountains rising from the African savanna—are home to some remarkable species, many found only in a single forest. A team of international scientists—Michele Menegon, Fabio Pupin, and Simon Loader—have made it their mission to document the little-known reptiles and amphibians in these so-called sky islands, many of which are highly imperiled.



Scientists discover new cat species roaming Brazil
(11/27/2013) As a family, cats are some of the most well-studied animals on Earth, but that doesn't mean these adept carnivores don't continue to surprise us. Scientists have announced today the stunning discovery of a new species of cat, long-confused with another. Looking at the molecular data of small cats in Brazil, researchers found that the tigrina—also known as the oncilla in Central America—is actually two separate species. The new species has been dubbed Leopardus guttulus and is found in the Atlantic Forest of southern Brazil, while the other Leopardus tigrinus is found in the cerrado and Caatinga ecosystems in northeastern Brazil.



Canopy crusade: world's highest network of camera traps keeps an eye on animals impacted by gas project
(11/21/2013) Oil, gas, timber, gold: the Amazon rainforest is rich in resources, and their exploitation is booming. As resource extraction increases, so does the development of access roads and pipelines. These carve their way through previously intact forest, thereby interrupting the myriad pathways of the species that live there. For species that depend on the rainforest canopy, this can be particularly problematic.



New bat species discovered in Brazil leaves another at risk
(11/15/2013) A team of researchers has discovered a new species of bat in Brazil, which has put a previously known species, Bokermann's nectar bat (Lonchophylla bokermanni), at risk of extinction. Long thought to comprise one species, the bat populations of the Atlantic Forest and the Cerrado – the tropical savannah of Brazil's interior - are in fact distinct from one another, according to a new study in Zootaxa. Scientists now say the Atlantic Forest's population represents a newly described species, which they have dubbed Peracchi's nectar bat (Lonchophylla peracchii).



Newly discovered beetles construct private homes out of leaf holes and feces
(11/12/2013) Scientists have discovered two new species of leaf beetles in southern India that display a novel way of using leaf holes and their fecal pellets to build shelters – a nesting behavior previously not known among leaf beetles. Discovered in the forests of the Western Ghats in the states of Karnataka and Kerala, the scientists have named these pin-head sized leaf beetles Orthaltica syzygium and Orthaltica terminalia, after the plants they feed on: Syzygium species (e.g., the Java plum) and Terminalia species (e.g., the flowering murdah).



Five new, cryptic bats discovered in Senegal
(11/11/2013) An international research team led by Daurina Koubinova has discovered five new species of vesper bats during a series of expeditions to Senegal's Niokolo-Koba National Park. The new species are considered cryptic, because their genetic makeup is different despite physical similarities. The new bats have yet to be named.


Adorable baby olinguito photographed in Colombia (picture)
(11/01/2013) Researchers returning from an expedition to a cloud forest in Colombia have released photos of the world's most recently-discovered carnivore, the olinguito.



DNA tests reveal new dolphin species (photos)
(10/30/2013) With the help of DNA tests, scientists have declared a new dolphin species that dwells off the coast of northern Australia. The discovery was made after a team of researchers looked at the world's humpback dolphins (in the genus Sousa), which sport telltale humps just behind their dorsal fins. While long-known to science, the new, as-yet-unnamed species was previously lumped with other humpback dolphins in the Indo-Pacific region.



New species of beetle discovered in megacity
(10/30/2013) When imagining the discovery of a new species, most people conjure thoughts of intrepid explorers, battling the odds in remote rainforests. But this needn't be the case, at least according to a new study published in Zookeys. The study reports the discovery of a new species of water beetle in the heart of the 10th largest megacity in the world: Manila, Philippines.



'Lost' bird rediscovered in New Caledonia along with 16 potentially new species (photos)
(10/29/2013) In early 2011, Conservation International (CI) dubbed the forests of New Caledonia the second-most imperiled in the world after those on mainland Southeast Asia. Today, CI has released the results of a biodiversity survey under the group's Rapid Assessment Program (RAP) to New Caledonia's tallest mountain, Mount Panié. During the survey researchers rediscovered the 'lost' crow honeyeater and possibly sixteen new or recently-described species. Over 20 percent larger than Connecticut, New Caledonia is a French island east of Australia in the Pacific Ocean.



New to science: 2 lizards, 1 frog discovered on Australian expedition (pictures)
(10/28/2013) Researchers from James Cook University and National Geographic discovered three new herp species — a cryptic leaf-tail gecko, a colorful skink, and a frog — during an expedition to northeastern Australia. The species are described in three papers published in October in the journal Zootaxa.


Pictures: 441 new species described in the Amazon rainforest since 2010
(10/25/2013) Scientists described at least 441 previously unknown species from Amazon rainforest between 2010 and 2013, according a new report from the World Wildlife Fund (WWF).


Scientist splits Amazonian giants into separate species
(10/23/2013) It's hard to mistake an arapaima for anything else: these massive, heavily-armored, air-breathing fish (they have to surface every few minutes) are the megafauna of the Amazon's rivers. But despite their unmistakability, and the fact that they have been hunted by indigenous people for millennia, scientists still know relatively little about arapaima, including just how many species there are. Since the mid-Nineteenth Century, scientists have lumped all arapaima into one species: Arapaima gigas. However, two recent studies in Copeia split the arapaimas into at least five total species—and more may be coming.



Yeti may be undescribed bear species
(10/20/2013) The purported Yeti, an ape-like creature that walks upright and roams the remote Himalayas, may in fact be an ancient polar bear species, according to new DNA research by Bryan Sykes with Oxford University. Sykes subjected two hairs from what locals say belonged to the elusive Yeti only to discover that the genetics matched a polar bear jawbone found in Svalbard, Norway dating from around 120,000 (though as recent as 40,000 years ago).



Scientists discover cocoa frog and 60 other new species in remote Suriname (photos)
(10/11/2013) In one of the most untouched and remote rainforests in the world, scientists have discovered some sixty new species, including a chocolate-colored frog and a super-mini dung beetle. The species were uncovered in Southeastern Suriname during a Rapid Assessment Program (RAP); run by Conservation International (CI), RAPS involve sending teams of specialists into little-known ecosystems to record as much biodiversity as they can in a short time. In this case, sixteen researchers from around the world had about three weeks to document the region's biodiversity.


4 new species of legless lizards discovered in California
(09/18/2013) Four previously unknown species of legless lizard have been described in California, report researchers from the University of California at Berkeley and Cal State-Fullerton.


23rd new bird species of 2013 discovered
(09/18/2013) A ground-warbler from the Philippines is the twenty-third species of bird described in 2013.


Video: scientists discover new walking shark species in Indonesia
(09/11/2013) A species of shark that uses its fins to 'walk' along the bottom of the ocean floor has been discovered off the coast of Indonesia. The shark, Hemiscyllium halmahera, uses its fins to wiggle along the seabed and forage for small fish and crustaceans, scientists from Conservation International said on Friday.


Featured video: 'this is day one for the olinguito'
(09/04/2013) Last month scientists unveiled a remarkable discovery: a new mammal in the order Carnivora (even though it mostly lives off fruits) in the Andean cloud forests. This was the first new mammal from that order in the Western Hemisphere since the 1970s. The olinguito had long been mistaken for its closest relatives, olingos—small tree-dwelling mammals that inhabit the lowland rainforests of South and Central America—however genetic research showed the olinguito had actually been separated by 3-4 million years from its cousins.



Finding a needle in a haystack: two new species of octocorals discovered in the Pacific Ocean
(09/04/2013) The vast expanse of the Earth's oceans makes finding a new species like finding a needle in a haystack. In fact, finding a needle in a haystack may be easier than finding a new species of octocoral in the Pacific Ocean. But Gary Williams with the California Academy of Sciences has recently found not only one but two new species, including a new genus of octocoral.



Meet the BABY olinguito
(08/18/2013) Since its announcement on Thursday, the olinguito—the world's newest mammal—has taken the world by storm. Hundreds of articles have been written about the new species, while its cuddly appearance has already been made the subject of cartoons. Now, conservationists have released the first photos of a baby olinguito. The new photos come from La Mesenia Conservation Project in Colombia, an Andean cloud forest reserve that is a project area for the NGO SavingSpecies.



New tiny insect named after Peter Pan fairy discovered in Central America
(08/16/2013) A new genus of fairyfly has been discovered in Costa Rica. The new species aptly named Tinkerbella nana after the fairy in J.M. Barrie's play 'Peter Pan' is one of the smallest winged insects in the neotropics. Found in both temperate and tropical climates, the fairyfly is not actually a fly as its name suggests, but instead is more closely related to wasps – being classed within the superfamily Chalcidoidea, or the "chalcid wasps".



Scientists discover teddy bear-like mammal hiding out in Andean cloud forests (photos)
(08/15/2013) While the olinguito looks like a wild, tree-climbing teddy bear with a cat's tail, it's actually the world's newest mammalian carnivore. The remarkable discovery—the first mammal carnivore uncovered in the Western Hemisphere since the 1970s—was found in the lush cloud forests of the Andes, a biodiverse region home to a wide-range of species found no-where else. Dubbed the olinguito (Bassaricyon neblina), the new mammal is a member of a little-known, elusive group of mammals—olingos—that are related to raccoons, coatis, and kinkajous. However, according to its description in the journal Zookeys, the olinguito is the most distinct member of its group, separated from other olingos by 3-4 million years (or longer than Homo sapiens have walked the Earth).



Scientists discover new flying mammal in bushmeat market
(08/06/2013) The bushmeat markets of Lao PDR (Laos) are filled with racks of wild game harvested both legally and illegally from the surrounding landscapes. While these meat markets certainly provide local protein to patrons, for wildlife biologists they offer something more. These bizarre zoological exhibits are a rich source of information about wildlife populations and wildlife consumption in remote areas.


New bird species discovered in Peruvian cloud forest
(08/02/2013) A new bird species has been discovered in the montane forests of Peru.



Meet Thor's shrew: scientists discover new mammal with a superior spine
(07/30/2013) In 1917, Joel Asaph Allen examined an innocuous species of shrew from the Congo Basin and made a remarkable discovery: the shrew's spine was unlike any seen before. Interlocking lumbar vertebrae made the species' spine four times strong than any other vertebrate on Earth adjusted for its size. The small mammal had been discovered only seven years before and was dubbed the hero shrew (Scutisorex somereni), after the name give to it by the local Mangbetu people, who had long known of the shrew's remarkable abilities.


Population of newly discovered lemur in Madagascar down to last 50 individuals (photo)
(07/30/2013) Researchers have discovered a new — and critically endangered — species of lemur on the island of Madagascar. The primate is formally described in the journal Molecular Phylogenetics and Evolution.


New poison dart frog discovered in 'Lost World'
(07/19/2013) Scientists have described a new species of poison dart frog after discovering it during a study to determine the impact of tourism on biodiversity in a tract of rainforest known as 'The Lost World' in Guyana.



Stunning moth species discovered in the mountains of China
(07/17/2013) A new species of moth (Stenoloba solaris) was discovered in the Yunnan province of China, a new addition to the nascent genus of moth, Stenoloba. The discovery was published in the open access journal ZooKeys. The moth is colloquially known as the "sun moth" because of the intricate pattern that covers its upper wings and resembles the rising sun.


Tiny suckermouth catfish discovered in Brazil
(07/10/2013) Scientists have discovered a new suckermouth catfish in the Rio Paraíba do Sul basin in southeastern Brazil.


New shrew discovered in Vietnam forest
(07/08/2013) Researchers have described a previously unknown species of white toothed shrew in the forests of Vietnam. The study was published July 2 in the open access journal ZooKeys.



New long-horned beetle discovered in China
(07/03/2013) Recent expeditions by the Chinese Academy of Science's Institute of Zoology to the Yunnan Province of China have uncovered the existence of a new species of long-horned beetle. This newly discovered beetle has a beautifully colored blue-green body with short, slender, and distinctively blue legs according to a new article in Zookeys.


New bird species discovered in Cambodia's largest city
(06/26/2013) A previously unknown species of bird has been found hiding in plain sight after scientists photographed what was thought to be more abundant species at a construction site on the outskirts of Phnom Penh, Cambodia's capitol and largest city. Subsequent analysis revealed the species to be distinct.


Bird extravaganza: scientists discover 15 new species of birds in the Amazon
(06/12/2013) From 2000-2009, scientists described on average seven new bird species worldwide every year. Discovering a new bird is one of the least common of any species group, given that birds are highly visible, mobile, and have been scrutinized for centuries by passionate ornithologists and birders. But descriptions this year already blows away the record year over the last decade (in 2001 when nine new birds were described): scientists working in the southern Amazon have recorded an incredible 15 new species of birds according to the Portuguese publication Capa Aves. In fact, this is the largest group of new birds uncovered in the Brazilian in the Amazon in 140 years.



Chewbacca bat, beetle with explosive farts among oddities spotted on Mozambique expedition
(06/04/2013) The 'Chewbaka' bat, a cave-dwelling frog, and a diminutive elephant shrew were among hundreds of species documented during a one-month survey of a park that was ravaged during Mozambique's 17-year civil war. The findings suggest that biodiversity in Gorongosa National Park in Central Mozambique is well on the road towards recovery, opening a new chapter for the 4,000-square-kilometer protected area.



Scientists describe over 100 new beetles from New Guinea
(06/03/2013) In a single paper, a team of researchers have succinctly described 101 new species of weevils from New Guinea, more than doubling the known species in the beetle genus, Trigonopterus. Since describing new species is hugely laborious and time-intensive, the researchers turned to a new method of species description known as 'turbo-taxonomy,' which employs a mix of DNA-sequencing and taxonomic expertise to describe species more rapidly.


Two new arachnids discovered in Brazilian caves (photos)
(05/29/2013) Scientists have discovered two new species of short-tailed whipscorpions (in the order Schizomida) in limestone caves in Brazil, according to a new paper published in PLoS ONE. The new species—dubbed Rowlandius ubajara and Rowlandius potiguara—add new knowledge to a group of arachnids that is little known in South America outside of the Amazon.



Scientists discover two mini-spiders in China (photos)
(05/23/2013) Scientists have uncovered two miniature spiders living on mountains in China's southern region, one of which is among the smallest spiders recorded worldwide, according to a new paper in ZooKeys. Both spiders belong to the Mysmenidae family, which is made up of mini-spiders with eight eyes.



Three new species of carnivorous snails discovered in endangered habitat in Thailand (photos)
(05/23/2013) Scientists from Chulalongkorn University, Bangkok and the Natural History Museum, London recently discovered three new species of carnivorous snails in northern Thailand. However, the celebration of these discoveries is tainted by the fact that the new snails are already threatened with extinction due to the destruction of their limestone habitat.


Pictures: Top 10 new species of 2012
(05/23/2013) A glow-in-the-dark cockroach, an insect described from a photo posted on Flickr, a monkey that has been likened to Jesus, a carnivorous sea sponge, and the world's tiniest frog are among the 'top 10' species discovered during 2012, according to global committee of taxonomists.



New prehistoric animal named after Johnny Depp due to its 'scissorhands'
(05/19/2013) Half a billion years after an arthropod with long triple claws roamed the shallow Cambrian seas, scientists have named it after Hollywood movie actor, Johnny Depp: Kooteninchela deppi. Depp, known for his versatility as an actor, played Edward Scissorhands—an artificial man with long scissors for hands—in a popular 1990 film.



Scientists discover new giant mole rat in Africa (photos)
(04/30/2013) Although the term "giant mole rat" may not immediately inspire love, the mole rats of Africa are a fascinating bunch. They spend practically their entire lives underground building elaborate tunnel systems and feeding on plant stems. This underground lifestyle has led them to evolve small ears, tiny eyes, forward-pointing teeth for digging, and nostrils they can shut at will while digging. Some species are quite social, such as the most famous, the naked mole rat (Heterocephalus glaber), while others live largely solitary lives. If that's not enough, the family of mole rats, dubbed Blesmols, may even help us find a cure for cancer.



Two new frog genera discovered in India's Western Ghats, but restricted to threatened swamp-ecosystems
(04/22/2013) The misty mountains of the Western Ghats seem to unravel new secrets the more you explore it. Researchers have discovered two new frog genera, possibly restricted to rare and threatened freshwater swamps in the southern Western Ghats of India. The discoveries, described in the open-access journal Zootaxa, prove once again the importance of the mountain range as a biodiversity hotspot.



New insect discovered in Brazil, only third known in its bizarre family (photos)
(04/15/2013) A new species of forcepfly named Austromerope brasiliensis, was recently discovered in Brazil and described in the open access journal Zoo Keys. This is the first discovery of forcepfly in the Neotropics and only the third known worldwide. The forcepfly, often called the earwigfly because the male genital forceps closely resemble the cerci of the common earwig, remains a scientific enigma due to the lack of information on the family.


New species tree-dwelling porcupine discovered in critically threatened Brazilian habitat
(04/11/2013) Scientists in Brazil have described a new species of tree-dwelling porcupine in the country's most endangered ecosystems. The description is published in last week's issue of Zootaxa.



Beautiful striped bat is the "find of a lifetime" (photos)
(04/10/2013) Scientists have uncovered a rare, brilliantly-striped bat in South Sudan that has yielded new secrets after close study. Working in Bangangai Game Reserve during July of last year, biologist DeeAnn Redeer and conservationist Adrian Garsdie with Fauna & Flora International (FFI) came across an unmissable bat, which has been dubbed by various media outlets as the "badger bat" and the "panda bat."



Looking beyond the hundred legs: finding new centipedes in India requires many tools
(04/08/2013) A small, boneless creature, that lives underground, with a "hundred" legs, and a rather powerful sting; some of these creatures are drab, but some are so beautiful and brightly colored that they can startle. Centipedes. There is more to a centipede than its many legs, and its habit of darting out of dark places. One of the first lifeforms to turn up on land, some centipede fossils date back to about 450 million years ago. They have been evolving steadily since, with some estimates showing about 8,000 species today. Not even half of these species have been taxonomically described.



New giant tarantula that's taken media by storm likely Critically Endangered (photos)
(04/04/2013) Described by a number of media outlets as "the size of your face" a new tree-dwelling tarantula discovered in Sri Lanka has awed arachnophiliacs and terrified arachnophobes alike. But the new species, named Raja's tiger spider (Poecilotheria rajaei), is likely Critically Endangered according to the scientist that discovered it in northern Sri Lanka.



Scientists discover new wasp species in a field box from the 1930s (photos)
(04/03/2013) Searching through materials at the Natural History Museum in Paris, Simon van Noort recently came across a long-neglected field box of wasp specimens. Collected 80 years earlier by André Seyrig in Madagascar, the box contained several specimens of wasp in the Paramblynotus genus. The big surprise: wasps in this genus had never before been seen in Madagascar.


Scientists describe new species of see-through fish from the Amazon
(04/03/2013) Scientists have documented an entirely new genus of fish from the Amazon rainforest.


Relative of the 'penis snake' discovered in South America (photos)
(03/27/2013) A new species of caecilian - a worm-like amphibian - has been discovered in French Guiana.


Scientists discover new genus of crustacean
(03/27/2013) In recent journeys to Madagascar, New Caledonia, Vanuatu, the Philippines, and French Polynesia, scientists from the Centre for Advanced Studies of Blanes and the University of Barcelona have discovered not only five new crustaceous species, but also the existence of a new genus in the family.


2 'giant' yet tiny mouse lemurs identified in Madagascar
(03/27/2013) Scientists have discovered two new species of mouse lemurs in Madagascar, bringing the total number of diminutive primates known to science to 20.



Scientists discover two new remarkably-colored lizards in the Peruvian Amazon (photos)
(03/21/2013) Scientists have discovered two new species of woodlizards from the Peruvian Amazon. Woodlizards, in the genus Enyalioides, are little-known reptiles with only 10 described species found in South and Central America. Described in a new paper in ZooKeys, both new woodlizards were found in Cordillera Azul National Park, the nations third-largest.



Scientists discover 8 new frogs in one sanctuary, nearly all Critically Endangered (photos)
(03/21/2013) Two surveys in the mountainous forests of Sri Lank's Peak Wilderness Sanctuary have uncovered eight new species of frogs, according to a massive new paper in the Journal of Threatened Taxa. While every year over a hundred new amphibians are discovered, eight new discoveries in a single park is especially notable. Sri Lanka is an amphibian-lovers paradise with well over 100 described species, most of which are endemic, i.e. found only on the small island country. Unfortunately the country has also seen more frog extinctions than anywhere else, and seven of the eight new species are already thought to be Critically Endangered.



The beautiful amphibian from Hell: scientists discover new crocodile newt in Vietnam (photos)
(03/19/2013) Researchers have discovered a new species of Vietnamese salamander that looks like it was birthed from an abyssal volcano. Found tucked away in Tokyo's National Museum of Nature and Science, the scientists described the species in the new edition of Current Herpetology. Coal-black with orange-tinted toes, the new crocodile newt (in the genus Tylototriton) was determined to be a new species when it showed morphological and genetic differences from near relatives. Despite its remarkable appearance, the researchers say these are typical colors for crocodile newts.


Two new species of mini-salamander discovered in Colombia
(02/28/2013) Biologists have discovered two new species of salamander in Tamá National Natural Park in Colombia. While the discovery should be cause for celebration, the news was dampened by the fact that both species are already infected with the deadly fungal disease, known as Batrachochytrium dendrobatidis (Bd), which has wiped out amphibian populations worldwide. Both of the new salamanders belong to the genus Bolitoglossa, which are web-footed salamanders found in the tropical Americas.



Warlords, sorcery, and wildlife: an environmental artist ventures into the Congo
(02/25/2013) Last year, Roger Peet, an American artist, traveled to the Democratic Republic of Congo (DRC) to visit one of the world's most remote and wild forests. Peet spent three months in a region that is largely unknown to the outside world, but where a group of conservationists, headed by Terese and John Hart, are working diligently to create a new national park, known as Lomami. Here, the printmaker met a local warlord, discovered a downed plane, and designed a tomb for a wildlife ranger killed by disease, in addition to seeing some of the region's astounding wildlife. Notably, the burgeoning Lomami National Park is home to the world's newest monkey species, only announced by scientists last September.



Unique song reveals new owl species in Indonesia
(02/13/2013) Want to find a new species of owl? Just listen. A unique whistling call have led scientists to discover a new owl on the Indonesian island of Lombok, according to a new study in PLoS ONE. Two scientific expeditions, occurring separately but within a few days of each other, both noticed something different about the calls coming from owls on Lombok.



Genetics study claims to prove existence of Bigfoot
(02/13/2013) A new study purporting to uncover DNA evidence for Bigfoot has been published today in DeNovo Scientific Journal. While Bigfoot-enthusiasts have long argued that the cryptic monster is an unidentified ape species, the new study says their genetic evidence shows the Sasquatch is in fact a hybrid of modern human females mating with an unidentified primate species 13,000 years ago. The only problem: the journal in which the study is published—DeNovo Scientific Journal—appears to have been created recently with the sole purpose to publish this study.



Geneticists discover distinct lion group in squalid conditions
(02/04/2013) They languished behind bars in squalid conditions, their very survival in jeopardy. Outside, an international team of advocates strove to bring worldwide attention to their plight. With modern genetics, the experts sought to prove what they had long believed: that these individuals were special. Like other cases of individuals waiting for rescue from a life of deprivation behind bars, the fate of those held captive might be dramatically altered with the application of genetic science to answer questions of debated identity. Now recent DNA analysis has made it official: this group is special and because of their scientifically confirmed distinctiveness they will soon enjoy greater freedom.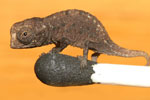 Scientists could name every species on Earth in 50 years
(01/28/2013) A bold new paper in Science argues that the world's species could be named and described before they vanish into extinction, though the threat of eventual extinction will remain for many, especially as climate change worsens. The scientists say that contrary to popular belief, there are more taxonomists working than ever before and there are likely less species on Earth than often reported, making finding and naming the world's species within reach this century.


Photo: Subterranean 'Moby Dick' mermaid lizard discovered in Madagascar
(01/16/2013) An international team of scientists have described a bizarre new species of worm-like lizard that lives underground. Strangely, they named it the 'Moby Dick' mermaid skink.



Photos: Neon blue dragon discovered in Vietnamese rainforest
(01/15/2013) German and Russian biologists have discovered a stunning new species of lizard in Vietnam. The species, dubbed Calotes bachae, is described in a recent issue of the journal Zootaxa. Calotes bachae is a type of agama, a group of lizards commonly known as 'forest dragons.'



New giant flying frog discovered near city of 9 million
(01/09/2013) Jodi Rowley is no stranger to discovering new amphibians—she's helped describe over 10 in her short career thus far—but still she was shocked to discover a new species of flying frog less than 100 kilometers from a major, bustling Southeast Asian metropolis, Ho Chi Minh City. Unfortunately, the new frog, dubbed Helen's tree frog (Rhacophorus helenae), may be on the verge of extinction, according to the description published in the Journal of Herpetology.



Botanists discover cave-dwelling plant
(01/07/2013) The South China Karst region resembles a lost world with its stone forests and towering limestone formations that look like petrified skyscrapers. Standing at the edge of one of the region's many vine-covered gorges, you could picture an apatosaurus lifting its head above the mist that blankets the gorge floor. Of course, that would be impossible, but what botanists recently found in the region was only slightly less surprising (to botanists). Near the back of a limestone cave, pink flowers bloomed on a newly discovered nettle that could survive on just a tiny fraction of the sunlight other plants receive. As Ian Malcolm in Jurassic Park said, "life will find a way."



Photos: the top new species discoveries in 2012
(12/26/2012) Thousands of species were described for the first time by scientists in 2012. Some of these were 'cryptic species' that were identified after genetic analysis distinguished them from closely related species, while others were totally novel. Either way, here are some of the "new species" highlights from 2012.


Photo: New spider species named after Obama
(12/24/2012) One of 33 newly described species of trapdoor spiders is named after President Barack Obama, reports Wired.


Photos: 3 colorful lizard species discovered in Australia
(12/19/2012) Researchers in Australia have described three new lizard species from the northwestern part of the continent.


Pictures: 126 new species discovered in Greater Mekong region last year
(12/18/2012) Some 126 new species were described in Asia'a Mekong region last year, notes a new report published by the World Wildlife Fund (WWF).


New species of cute, but venomous, primate discovered in Borneo
(12/13/2012) Researchers have described a new species of slow loris, a type of primate that is imperiled by the pet trade.


California researchers discover 137 new species in 2012
(12/07/2012) Researchers at the California Academy of Sciences in San Francisco formally described 137 previously unknown species during 2012, including 83 arthropods, 41 fish, seven plants, four sea slugs, one reptile, and one amphibian.


Introducing the 'Obama-fish'
(11/30/2012) Scientists have named five newly discovered fish after former and current U.S. political leaders, including President Barack Obama, Bill Clinton, Al Gore, Jimmy Carter, and Teddy Roosevelt, reports the Tennessee Aquarium Conservation Institute and Scientific American.


Long and thin with a big head: new snake adds diversity to a bizarre group (photo)
(11/28/2012) There's no question that blunt-headed vine snakes are an odd lot: a thin body tapers into an even thinner neck which expands suddenly into a broad head with massive eyes. Until now only six species were recognized from this genus, known as Imantodes, but a new study in Zookeys describes a seventh species: Imantodes chocoensis from the Chocó Forests in northeastern Ecuador.



New species of bioluminescent cockroach possibly already extinct by volcanic eruption
(11/14/2012) While new species are discovered every day, Peter Vršanský and company's discovery of a light-producing cockroach, Lucihormetica luckae, in Ecuador is remarkable for many reasons, not the least that it may already be extinct. The new species represents the only known case of mimicry by bioluminescence in a land animal. Like a venomless king snake beating its tail to copy the unmistakable warning of a rattlesnake, Lucihormetica luckae's bioluminescent patterns are nearly identical to the poisonous click beetle, with which it shares (or shared) its habitat.



New rare frog discovered in Sri Lanka, but left wholly unprotected
(11/05/2012) Sri Lanka, an island country lying off the southeast coast of India, has long been noted for its vast array of biodiversity. Islands in general are renowned for their weird and wonderful creatures, including high percentages of endemic species—and Sri Lanka, where scientists recently discovered a new frog species, is no exception.



Happy Halloween: nine new species of tree-climbing tarantula discovered
(10/31/2012) If you suffer from acute arachnophobia, this is the perfect Halloween discovery for you: a spider expert has discovered nine new species of arboreal (tree-dwelling) tarantulas in the Brazil. Although tarantula diversity is highest in the Amazon rainforest, the new species are all found in lesser-known Brazilian ecosystems like the Atlantic Forest, of which less than 7 percent remains, and the cerrado, a massive savannah that is being rapidly lost to agriculture and cattle ranching.



Photo: high-altitude bird rediscovered after 80 years
(10/29/2012) In 1929 the U.S. Stock Market collapsed, the Geneva Convention set standards for prisoners of war, the first Academy Awards was celebrated, and Jérôme Alexander Sillem collected two bird specimens on a high plateau in Xinjiang, China. For 62 years, the specimens sat in a drawer at the Zoological Museum of Amsterdam until C. S. Roselaar found them, studied them, and determined they, in fact, represented a new species of bird: Sillem's mountain finch (Leucosticte sillemi). Now, 83 years after Sillem collected the only known specimens, a French photographer, Yann Muzika, unwittingly took photographic proof that the finch species still survives.



Photos: new mammal menagerie uncovered in remote Peruvian cloud forest
(10/03/2012) Every year scientists describe around 18,000 new species, but mammals make up less than half a percent of those. Yet mammal surprises remain: deep in the remote Peruvian Andes, scientists have made an incredible discovery: a rich cloud forest and alpine grassland ecosystem that may be home to no less than eight new mammal species. Although most of these new mammals are currently under study—and have not been officially described yet (a process which can take several years)—lead scientists, Horacio Zeballos of Peru and Gerardo Ceballos of Mexico are certain they have uncovered a small forest, surrounded by deforestation and farmland, that shelters a remarkable menagerie of mammals unknown to scientists until now.



Conflict and perseverance: rehabilitating a forgotten park in the Congo
(09/19/2012) Zebra racing across the yellow-green savannah is an iconic image for Africa, but imagine you're seeing this not in Kenya or South Africa, but in the Democratic Republic of Congo (DRC). Welcome to Upemba National Park: once a jewel in the African wildlife crown, this protected area has been decimated by civil war. Now, a new bold initiative by the Frankfurt Zoological Society (FZS), dubbed Forgotten Parks, is working to rehabilitate Upemba after not only decades of conflict but also poaching, neglect, and severe poverty.



Scientists name new snake species to criticize mine plans in Panama (photos)
(09/18/2012) While scientists increasingly name new species after celebrities in order to gain much-needed attention for the world's vanishing biodiversity, researchers describing a new snake species from Panama have taken a different route. Dubbing the new serpent, Sibon noalamina ('no to the mine!' in Spanish), the scientists are hoping the multicolored snake's unusual name will draw attention to mining and deforestation issues in Panama's remote Tabasará mountains.



Remarkable new monkey discovered in remote Congo rainforest
(09/12/2012) In a massive, wildlife-rich, and largely unexplored rainforest of the Democratic Republic of the Congo (DRC), researchers have made an astounding discovery: a new monkey species, known to locals as the 'lesula'. The new primate, which is described in a paper in the open access PLoS ONE journal, was first noticed by scientist and explorer, John Hart, in 2007. John, along with his wife Terese, run the TL2 project, so named for its aim to create a park within three river systems: the Tshuapa, Lomami and the Lualaba (i.e. TL2), a region home to bonobos, okapi, forest elephants, Congo peacock, as well as the newly-described lesula.


Tiny new frog discovered in India bypasses the free-swimming tadpole stage
(09/07/2012) A tiny new frog species has been discovered in the rainforests of India's Western Ghats.



Unidentified poodle moth takes Internet by storm
(08/29/2012) A white moth from Venezuela that bears a striking resemblance to a poodle has become an Internet sensation, after cryptozoologist Karl Shuker posted about the bizarre-looking species on his blog. Photographed in 2009 in Venezulea's Canaima National Park in the Gran Sabana region by zoologist Arthur Anker from Kyrgyzstan, the white, cuddly-looking moth with massive black eyes has yet to be identified and could be a species still unknown to science.



Private reserve safeguards newly discovered frogs in Ecuadorian cloud forest
(08/28/2012) Although it covers only 430 hectares (1,063 acres) of the little-known Chocó forest in Ecuador, the private reserve las Gralarias in Ecuador is home to an incredible explosion of life. Long known as a birder's paradise, the Reserva las Gralarias is now making a name for itself as a hotspot for new and endangered amphibians, as well as hundreds of stunning species of butterfly and moth. This is because the reserve is set in the perfect place for evolution to run wild: cloud forest spanning vast elevational shifts. "The pacific slope cloud forests [...] are among the most endangered habitats in the world," explains Reserva las Gralarias' founder, Jane Lyons, in a recent interview with mongabay.com.


'Penis-headed' fish discovered in Vietnam
(08/27/2012) A bizarre penis-headed fish has been discovered in Vietnam, according to a new paper published in the journal Zootaxa.


Forget-me-not: two new flowers discovered in New Zealand gravely endangered
(08/23/2012) New Zealand scientists have discovered two new species of forget-me-nots (flowers in the genus Mytosis), both of which are believed to be endangered. Discovered in Kahurangi National Park on the South Island, the new species highlight the diversity of the tiny flowers in New Zealand.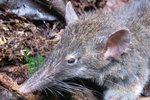 Bizarre new rodent discovered in Indonesia has only 2 teeth
(08/22/2012) The Indonesian island of Sulawesi is a workshop of bizarre evolutionary experiments. Think of the babirusa, pig-like species with tusks that puncture their snouts; or the maleo, a ground-bird that lays its eggs in geothermal heated sand; or the anoa, the world's smallest wild cattle. Now the island, made up of four intersecting peninsulas, can add another bizarre creature to its menagerie of marvels: the Paucidentomys vermidax, a new species of rodent that is different from all others.


New bird discovered in Colombia imperiled by hydroelectric project
(08/19/2012) In a little-known dry forest in Colombia, scientists have discovered a new species of bird: the Antioquia wren (Thryophilus sernai). First seen in 2010, scientists photographed the new wren and recorded its vocalizations, from which they determined that the wren was brand new to science, according to a new paper in Auk.


New owl species discovered in the Philippines
(08/19/2012) Two new owl species have been described in the Philippines, reports Inquirer News.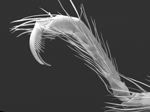 Velociraptor spider discovered in Oregon cave (pictures)
(08/17/2012) Scouring the caves of Southwest Oregon, scientists have made the incredible discovery of a fearsome apex predator with massive, sickle claws. No, it's not the Velociraptor from Jurassic Park: it's a large spider that is so unique scientists were forced to create a new taxonomic family for it. This is the first new spider family to be discovered in North America in over 130 years. 'This is something completely new,' lead author of a paper on the species, Charles Griswold with the California Academy of Sciences, told SFGate. 'It's a historic event.'


Scientists discover beautiful new insect species after stumbling upon photos on Flickr
(08/09/2012) Scientists have discovered a previously unknown species of lacewing insect after stumbling upon a series of photos posted on Flickr®, according to a paper published in the journal ZooKeys.


Beautiful new bird discovered in Peruvian cloud forest
(08/07/2012) Four years ago in a remote cloud forest in Peru's Cerros del Sira mountain range, three recently graduated students from Cornell University discovered a never-before-recorded species of black, white, and scarlet bird. Now described in the scientific journal, The Auk, the bird has been dubbed the Sira barbet (Capito fitzpatricki).


'The lion of the cave:' new predatory, swimming cricket discovered in Venezuela
(08/06/2012) Scientists have discovered what is likely a new species of cricket that is the top predator of its lightless world: a cave in a Venezuelan tepui. The fauna of cave was documented by BBC filmmakers as researchers uncovered not only a large, flesh-eating cricket but a new species of catfish.


3000 new species of amphibians discovered in 25 years
(07/31/2012) The number of amphibians described by scientists now exceeds 7,000, or roughly 3,000 more than were known just 25 years ago, report researchers in Berkeley.


New Malaysian snail named after late conservation mentor
(07/30/2012) Researchers have discovered a new snail, which is so unusual that it has been granted its own genus: Kenyirus. To date, the mysterious forest snail, found in Malaysia's Kenyir Forest, is only known from its unique shell.


First pictures of newly discovered monkey in China published
(07/27/2012) Researchers have published the first evidence that a recently discovered monkey ranges into China, releasing pictures of the Rhinopithecus strykeri snub-nosed monkey in its natural habitat in Yunnan province. The photos are published in the current issue of the American Journal of Primatology.


New mammal discovered in Indonesia
(07/24/2012) Researchers have discovered a new species of rodent in Indonesia's Mekongga Mountains, reports the Jakarta Post. The new rodent, Christine's Margareta rat (Margaretamys christinae), is only the fourth in the genus Margaretamy, all of which are found on the island of Sulawesi.


'Beautiful' new snake discovered in Cambodia (photo)
(07/16/2012) Scientists have discovered a new snake species in the biodiverse rainforests of the Cardamom Mountains, reports Fauna & Flora International (FFI). The new reddish-hued serpent has been named after its country of origin by native herpetologist Neang Thy: the Cambodian kukri (Oligodon kampucheaensis).


















News index | RSS | News Feed | Twitter | Home


---
Advertisements:















WEEKLY NEWSLETTER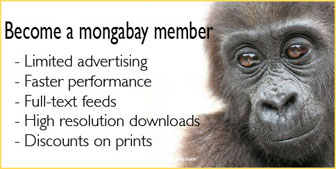 SUPPORT
Mongabay.com seeks to raise interest in and appreciation of wild lands and wildlife, while examining the impact of emerging trends in climate, technology, economics, and finance on conservation and development (more)

Help support mongabay.com when you buy from Amazon.com




POPULAR PAGES
Photos
HIGH RESOLUTION PHOTOS / PRINTS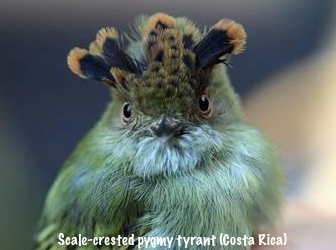 CALENDARS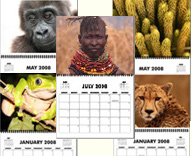 Madagascar wildlife bag
MONGABAY BLOG