News articles on carbon finance

---
Mongabay.com news articles on carbon finance in blog format. Updated regularly.





Microsoft buys Madagascar carbon credits

(02/15/2014) Technology giant Microsoft has bought the first carbon credits generated under a rainforest conservation project in Madagascar, reports Wildlife Conservation Society (WCS), which organized and backed the initiative.


REDD+ should finance corridors between protected areas, argues study

(02/14/2014) The Reducing Emissions from Deforestation and Forest Degradation (REDD+) program should finance protection of corridors linking existing protected areas in order to better safeguard biodiversity while simultaneously helping mitigate climate change, argues a study published last month in Nature Climate Change.


Reduced impact logging failing to cut emissions in Indonesia


(02/10/2014) Advocates for reduced impact logging in tropical forests often make a case that better forest management cuts carbon emissions relative to traditional forms of timber harvesting. While the argument for altering logging approaches to limit forest damage makes intuitive sense, a new study suggests that the carbon benefits may not bear out in practice.


Next big idea in forest conservation? Incentivizing keeping primary forests intact


(02/07/2014) Much of Dr. Corey Bradshaw's work has a singular aim: to keep primary habitats and functioning ecosystems intact. According to Bradshaw, the existing system of carbon trading rules needs to be changed so that primary forests are given a higher value than other forms of land use. 'Nothing, can replace primary vegetation, both in terms of biodiversity value and other ecosystem services.'


REDD+ could fail without near-term financial support


(02/06/2014) An ambitious plan to save the world's tropical forests by valuing them for the carbon the store may fail to reduce deforestation unless governments and multilateral institutions significantly scale up financial commitments to the program, argues a new report published by the Global Canopy Programme, the Amazon Environmental Research Institute, Fauna & Flora International, and UNEP Finance Initiative.


REDD+ program to cut deforestation gets final approval in Warsaw


(11/22/2013) Negotiators in Warsaw have reached formal agreement on Reducing Emissions from Deforestation and Degradation (REDD+), a program that aims to compensate tropical countries for protecting their forests. After seven years of discussions, countries approved the final REDD+ text on Friday at the COP17.


Govts pledge $280M to slow deforestation for agriculture


(11/21/2013) The governments of Norway, Britain and the United States pledged $280 million toward a new initiative that aims to reduce emissions associated with forest conversion for agriculture, reports Reuters. The money will come out of previously committed funds for climate change. The initiative, called the BioCarbon Fund Initiative for Sustainable Forest Landscapes and administered by the World Bank, focuses on the 80 percent of deforestation that is driven by agriculture.


Is Australia becoming the new Canada in terms of climate inaction?

(11/14/2013) For many concerned about climate change, Australia has suddenly become the new Canada. With the election of Tony Abbott as Prime Minister in September, the land down under has taken a sudden U-turn on climate policy, including pushing to end its fledgling carbon emissions program which was only implemented in 2012 and cutting funding for renewable energy. These move come at a time when Australia has just undergone its warmest 12 months on record and suffered from record bushfires.


REDD+ carbon market stabilizes, but risk of supply glut looms


(11/13/2013) The market for carbon credits generated under projects that reduce emissions from deforestation and forest degradation (REDD) showed signs of stabilizing in 2012 after a sharp drop in 2011, finds Forest Trends' new assessment of the global forest carbon market. The report shows that offsets representing 8.6 million metric tons of carbon dioxide were transacted in 2012, a 16 percent increase over 2011. But the average value of each credit dipped 8 percent from $8.50 to $7.80. Nonetheless the activity suggests the market of REDD+ credits may have stabilized after the volume fell 62 percent between 2010 and 2011.


With training, local communities can accurately and cost-effectively measure forest carbon

(10/29/2013) Provided two to three days of training, forest communities can accurately and cost-effectively measure biomass and other data needed to assess REDD+ projects, finds a new study published in the journal Ecology and Society.


3 Peruvian states join sub-national push for REDD+

(10/11/2013) An initiative that is developing a framework for REDD+ programs at state and provincial levels gained three more members last week.


California's next innovation: performance-based rainforest conservation (Commentary)


(07/22/2013) Californians are known as innovation leaders, and once again, we are on the verge of demonstrating critical leadership. Only this time it isn't about the Internet, social networking, reality television, venture capital or electric cars. It is about stopping tropical deforestation and supporting local communities. 'What!?' you say? How is the great state of California, home of bankrupt and massive, thirsty desert cities and Silicon Valley, a place that elected such juggernauts of history as Ronald Reagan and Arnold Schwarzenegger, about to lead in avoiding tropical deforestation?


Deforestation rate falls in Congo Basin countries


(07/22/2013) Deforestation has fallen in Congo Basin countries over the past decade despite a sharp increase in the rate of forest clearing in the Democratic Republic of the Congo, according to a new study published in the Philosophical Transactions of the Royal Society B as part of a set of 18 papers on the region's tropical forests. The special issue, which was put together by Oxford University's Yadvinder Malhi, covers a range of issues relating to the rainforests of the Congo Basin, including deforestation, the impacts of global change, the history and key characteristics of the region's forests, and resource extraction, among others.


Panel lays out best practices for REDD+ credits in California's carbon market

(07/19/2013) A panel of scientific experts has released a final report outlining how carbon credits generated from tropical forest conservation could be used under California's cap-and-trade system while minimizing risks to forest-dependent communities and wildlife.


Billions lost to corruption in Indonesia's forest sector, says report


(07/17/2013) Corruption and mismanagement in Indonesia's forest sector have cost the government billions of dollars in losses in recent years, including over $7 billion in losses from 2007-2011, Human Rights Watch said in a report released yesterday. The report also blasted the country's 'green growth' strategy, saying that despite recent reforms, Indonesia's forestry policies as they are implemented today continue to allow widespread forest clearing and threaten the rights and livelihoods of forest-dependent communities.


Australia terminates landmark REDD+ project in Borneo

(07/03/2013) Australia is ending its major forest restoration project in Indonesian Borneo, reports the Sydney Morning Herald.


Why Panama's indigenous pulled out of the UN's REDD program

(06/25/2013) This week in Lombok, Indonesia, the Policy Board of the United Nations climate change program known as UNREDD is addressing the first major test of the 2007 UN Declaration on the Rights of Indigenous Peoples of the United Nations, which recognizes the right of Indigenous People to stop projects in their territories that could endanger their traditions and livelihoods. The National Coordinating Body of the Indigenous People of Panama pulled out of UNREDD's national program in February and have called on the United Nations to close the program.


Indonesia's first REDD project finally approved

(05/30/2013) Rimba Raya, the world's largest REDD+ project, has finally been approved by the Indonesian government and verified under the Verified Carbon Standard (VCS), a leading certification standard for carbon credits.


Indigenous carbon conservation project gets verification, will start generating credits

(05/30/2013) An effort by an Amazonian tribe to protect their rainforest home against encroachment and illegal logging has finally been validated and verified under a leading carbon accounting standard, enabling it to begin selling carbon credits.


Indigenous association to sue to shut down Panama's REDD+ program

(05/17/2013) Panama's largest association of indigenous people will sue the Panamanian government to shut down the country's Reducing Emissions from Deforestation and Degradation (REDD+) program.


Debate heats up over California's plan to reduce emissions via rainforest protection


(05/07/2013) As the public comment period for California's cap-and-trade program draws to a close, an alliance of environmental activists have stepped up a heated campaign to keep carbon credits generated by forest conservation initiatives in tropical countries out of the scheme. These groups say that offsets generated under the so-called Reducing Emissions from Deforestation and Degradation (REDD+) mechanism, will undermine efforts to cut emissions as home, while potentially leading to abuses abroad. However supporters of forest conservation-based credits say the program may offer the best hope for saving the world's beleaguered rainforests, which continue to fall at a rate of more than 8 million hectares per year.


Indigenous tribes say effects of climate change already felt in Amazon rainforest


(04/30/2013) Tribal groups in Earth's largest rainforest are already being affected by shifts wrought by climate change, reports a paper published last week in the British journal Philosophical Transactions of the Royal Society B. The paper, which is based on a collection of interviews conducted with indigenous leaders in the Brazilian Amazon, says that native populations are reporting shifts in precipitation patterns, humidity, river levels, temperature, and fire and agricultural cycles. These shifts, measured against celestial timing used by indigenous groups, are affecting traditional ways of life that date back thousands of years.


What if companies actually had to compensate society for environmental destruction?


(04/29/2013) The environment is a public good. We all share and depend on clean water, a stable atmosphere, and abundant biodiversity for survival, not to mention health and societal well-being. But under our current global economy, industries can often destroy and pollute the environment—degrading public health and communities—without paying adequate compensation to the public good. Economists call this process "externalizing costs," i.e. the cost of environmental degradation in many cases is borne by society, instead of the companies that cause it. A new report from TEEB (The Economics of Ecosystems and Biodiversity), conducted by Trucost, highlights the scale of the problem: unpriced natural capital (i.e. that which is not taken into account by the global market) was worth $7.3 trillion in 2009, equal to 13 percent of that year's global economic output.


6 lessons for stopping deforestation on the frontier


(04/09/2013) In 1984, at the tail end of the Brazilian dictatorship, I took up residence in a frontier town called Paragominas in the eastern Amazon. I went to study rainforests and pasture restoration, but soon became captivated as well by the drama of the frontier itself. Forests were hotly contested among cattle ranchers, smallholder communities, land speculators and more than a hundred logging companies, sometimes with fatal results. If we are to meet rising global demand for food, conserve tropical forests, and mitigate climate change at the pace that is necessary, we must become much better at taming aggressive, lawless tropical forest frontiers where people are making a lot of money cutting forests down.


Carbon Markets or Climate Finance - book review

(03/25/2013) Carbon markets or climate finance? This is the question posed by Carbon Markets or Climate Finance, edited by Axel Michaelowa. First of all, let's define climate finance as the financial resources used to mitigate and adapt to climate change.


Disney buys $3.5M in REDD credits from rainforest conservation project in Peru

(03/20/2013) The Walt Disney Company has purchased $3.5 million dollars' worth of carbon credits generated via rainforest conservation in Peru, reports Point Carbon.


The need to jump-start REDD to save forests


(03/08/2013) At least US$7.3 billion has been pledged for REDD+ over the period from 2008 to 2015, with $4.3 billion pledged for REDD+ readiness during the fast-start period alone (2010-2012). In addition to these funds, private investors, private foundations, and others have been channeling financial support to developing countries for REDD+ and related programs for several years now.


A promising initiative to address deforestation in Brazil at the local level


(03/05/2013) The history of the Brazilian Amazon has long been marked by deforestation and degradation. Until recently the situation has been considered out of control. Then, in 2004, the Brazilian government launched an ambitious program to combat deforestation. Public pressure—both national and international—was one of the reasons that motivated the government to act. Another reason was that in 2004, deforestation contributed to more than 55 percent of Brazil's total greenhouse gas emissions, making Brazil the fourth-largest greenhouse gas emitter in the world.


Can saving forests help feed the world?


(02/28/2013) As world population climbs from 7 to a projected 9 billion people and emerging and developing economies demand ever more of the food and fiber that drive deforestation, many environmentalists ask with increasing urgency whether and how tropical forests can survive. But the question may actually be whether and how the world's increasing, and increasingly rich, population can be fed unless tropical forests survive.


Finance and carbon markets dictionary with English and Spanish versions

(02/07/2013) The United States Agency for International Development (USAID) recently released a lexicon—or dictionary—of carbon finance and markets terms.


World Bank's forestry investments failing to meet conservation, rights, and anti-poverty goals, finds internal audit

(01/30/2013) The World Bank's investments in forestry over the past decade have failed to meet key objectives of reducing poverty, preserving forests, slowing climate change, or benefitting local communities, according to a report developed by its internal auditing body.


Experts outline how REDD+ credits could fit into California's cap-and-trade program

(01/27/2013) Carbon credits generated by forest conservation activities in tropical countries could play a role in California's cap-and-trade program, helping mitigate climate change and providing benefits to local communities, said a panel of experts on Friday.


World Bank REDD+ forest carbon fund gets $180m injection

(01/11/2013) The World Bank's forest carbon fund got a $180 million injection from Finland, Germany and Norway, reports Point Carbon.


The year in rainforests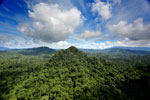 (12/31/2012) 2012 was another year of mixed news for the world's tropical forests. This is a look at some of the most significant tropical rainforest-related news stories for 2012. There were many other important stories in 2012 and some were undoubtedly overlooked in this review. If you feel there's something we missed, please feel free to highlight it in the comments section. Also please note that this post focuses only on tropical forests.


Norway to send Guyana $45m for maintaining low deforestation rate

(12/24/2012) Norway will pay Guyana $45 million for maintaining its low deforestation rate under a climate partnership between the two countries.


DR Congo gets first validated and verified REDD+ project

(12/20/2012) The Democratic Republic of the Congo (DRC) has its first Reducing Emissions from Deforestation and Degradation (REDD+) project validated and verified under the Verified Carbon Standard (VCS).


Brazil sues to block unlicensed REDD deal between Irish company and indigenous group

(12/17/2012) Brazil's Attorney General Office has filed a lawsuit against an Irish company and an indigenous group for unlicensed sales of carbon credits generated from an reducing emissions from deforestation and degradation (REDD+) project, reports Reuters Point Carbon.


Reducing the risk that REDD+ will shift conservation funding away from biodiverse forests

(12/10/2012) One of the major concerns about the Reducing Emissions from Deforestation and Degrdatation (REDD+) program is that it could prioritize conservation of high carbon ecosystems like peatlands over high biodiversity landscapes, effectively shifting conservation funding away key wildlife-rich areas. A new paper, published in Tropical Conservation Science, analyzes the issue and suggests approaches that could reduce the potential detrimental impacts of REDD+ on biodiversity.


Climate Summit in Doha characterized by lack of ambition


(12/09/2012) Ahead of the 18th United Nations Framework Convention on Climate Change (UNFCCC) in Doha, Qatar a variety of reports warned that the world was running out of time to avoid dangerous climate change, and that there was a widening gap between what nations have pledged to do and what the science demanded. A landmark report by the World Bank painted an almost apocalyptic picture of a world in which global temperatures have risen 4 degrees Celsius above pre-industrial levels, including unprecedented heatwaves and droughts, rising sea levels, global agriculture crises, and a stunning loss of species. In addition, scientific studies released near the two week conference found that sea levels were rising 60 percent faster than predicted, forests around the world were imperiled by increasing drought, marine snails were dissolving in the Southern Ocean due to ocean acidification, and ice melt in Greenland and Antarctica was on the rise.


Indonesia approves first REDD+ project in Borneo

(12/05/2012) The Indonesian government has approved its first REDD+ project to reduce emissions from deforestation and peatlands degradation, reports President Susilo Bambang Yudhoyono's office.


REDD+ negotiations in Doha at impasse, potentially delaying decisions on safeguards another year


(12/03/2012) Negotiations over a program that would pay tropical countries for reducing greenhouse gas emissions from deforestation and degradation — or REDD+ — are stuck at an impasse over how emissions reductions would be verified, reports Ecosystem Marketplace. The disagreement, which has been characterized as a standoff between Brazil, which is potentially a beneficiary of REDD+, and Norway, which is the world's largest funder of tropical forest conservation, could push any final decisions on REDD+ out another year.


5 years in, debates over REDD+ continue


(11/28/2012) An initiative that aims to slow global warming by paying developing countries to protect and better manage their forests is expected to be an important storyline during climate talks in Doha this week and next. REDD+ (Reducing Emissions from Deforestation and Degradation), as the mechanism is known, has grown in complexity since it gained momentum during the 2005 climate talks in Montreal, but is arguably moving forward faster than other areas of climate negotiations. Still, many elements of REDD+ continue to be as hotly debated today as they were five years ago when it got the conceptual OK from the U.N. These include the process for establishing baselines to measure reductions in emissions, safeguards to protect against adverse outcomes for biodiversity and forest-dependent communities, and financing and markets.


Colombia gets world's first VCS validated and verified REDD project on collective lands

(11/16/2012) A conservation project in Colombia has broken new ground in the world of forest carbon credits. The project, run as partnership between an Afro-indigenous community and a Colombian company, is the first REDD+ project certified under the Verified Carbon Standard (VCS) in Colombia. More importantly, it is also the first certified REDD+ project on community-owned, collectively-titled land.


Norway to double carbon tax on oil industry for climate change programs

(10/15/2012) Beginning next year, Norway will nearly double the carbon tax on its domestic oil industry to help set up a $1 billion climate change fund for programs in developing nations among other green projects. The Scandinavian nation is the world's 13 largest oil producer and third biggest oil exporter, yet has been one of the most active champions of funding climate change projects.


Commentary: Protecting the people, not the polluters, says Greenpeace

(09/27/2012) Greenpeace is dedicated to ending deforestation and preventing catastrophic climate change. We are often recognized for putting our lives and freedoms on the line to accomplish these goals. In the U.S. alone, Greenpeace is campaigning to save ancient forests, speaking out against the coal industry; mobilizing millions to save the arctic from new oil drilling; and pushing key industries to commit to renewable energy.


Commentary: Greenpeace report threatens climate change mitigation and tropical forests

(09/25/2012) From 2008 through 2010, deforestation in the states of the Brazilian Amazon declined steeply, lowering reductions in CO2 emissions to the atmosphere by approximately 1.5 billion tons. During this same period, the 30 nations that participate in the world's largest carbon market—the European Union's "Emissions Trading Scheme" (EU ETS)—reduced emissions by about 1.9 billion tons (Figure 1). There is an important difference between these two extremely important steps towards emissions reductions. The first was achieved through climate-related donations of approximately US$ 0.47 billion. The second involved financial transactions of US$ 411 billion—roughly 875 times more money. Greenpeace's new report , Outsourcing Hot Air, could help to slow—or reverse—the progress of tropical states and provinces around the world in reducing emissions from deforestation and forest degradation (REDD).


Greenpeace targets forest carbon offsets in California's cap-and-trade

(09/25/2012) California's inclusion of forest conservation-based carbon offsets in its climate change legislation may not lead to net reductions in greenhouse gas emissions and could exacerbate social conflict in places like southern Mexico, argues a report released Monday by Greenpeace. But the activist group faced sharp criticism from backers of California's initiative.


Mangrove deforestation 3x worse for climate than rainforest loss

(09/07/2012) Degradation and destruction of the world's seagrasses, tidal marshes, and mangroves may generate up to a billion tons in carbon dioxide emissions annually, reports a new study.


Indigenous groups in Panama wait for UN REDD to meet promises


(08/30/2012) A dispute over the implementation of REDD+ (Reducing Emissions from Deforestation and Degradation) in Panama has pitted the United Nations (UN) against the nation's diverse and large indigenous groups. Represented by the National Coordinator of Indigenous Peoples in Panama (COONAPIP), indigenous groups charge that the UN has failed to meet several pledges related to kick-starting REDD+ with their support, including delaying a $1.79 million payment to the group to begin REDD+-related activities. The on-going dispute highlights the perils and complexities of implementing REDD+, especially concerns that the program might disenfranchise indigenous groups who have long been the stewards of their forest territories.


Madagascar gets biggest protected area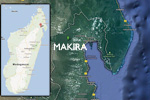 (08/17/2012) Madagascar officially designated its largest protected area in a region renowned for its tropical rainforests and rich diversity of wildlife, including 20 species of lemurs, reports the Wildlife Conservation Society (WCS), a group that was instrumental in establishing the park. Makira Natural Park covers some 372,470 hectares of forest in northeastern Madagascar, the most biodiverse part of the island nation.



Page 1 | Page 2 | Page 3 | Page 4 | Page 5 | Page 6 | Page 7 | Page 8 | Page 9