News articles on climate change

---
Mongabay.com news articles on climate change in blog format. Updated regularly.





Children 'clean' oil spill with kitchen utensils in the Sundarbans


(12/15/2014) On December 9th, a tanker slammed into another vessel along the Shela River in the world's largest mangrove forest: the Sundarbans in Bangladesh. The tanker sank, spilling an estimated 75,000 gallons (350,000 liters) of fuel oil into waterways that are a part of a reserve for threatened Ganges river dolphins and Irrawaddy dolphins.


Reefs reduce 97 percent of wave energy, could be better than artificial barriers


(12/15/2014) We have a lot of stake in the coast. Coastal waters are where we host fisheries, build homes and turn to for tourism and recreation. So how should coastal communities, which comprise nearly 40 percent of the world's population, safeguard against flooding, erosion and violent weather? Marine scientist Michael Beck suggests the solution is growing right beneath some waves and, in many cases, it has been waiting there for thousands of years.


Bamboo could help fight global warming


(12/11/2014) Restoring degraded land and forests with the world's fastest growing plant, bamboo, can contribute to major carbon emission reductions. This is according to a new report that discusses the massive potential of bamboo in fighting global warming, with bamboo forests projected to store more than one million tons of carbon by 2050 in China alone.


Indigenous leader murdered before he could attend Climate Summit


(12/08/2014) Days before José Isidro Tendetza Antún was supposed to travel to the UN Climate Summit in Lima to publicly file a complaint against a massive mining operation, he went missing. Now, the Guardian reports that the body of the Shuar indigenous leader has been found, bound and buried in an unmarked grave on the banks of the Zamora River.


Biodiversity protection is key to REDD+ success, study shows


(12/05/2014) Protecting biodiversity may be crucial for successfully storing carbon in forests, scientists say. A recent publication on Oryx - The International Journal of Conservation suggests that biodiversity loss –especially through hunting – will hinder the success of Reducing Emissions from Deforestation and Forest Degradation (REDD) projects.


One-two punch: farming, global warming destroying unique East African forests


(12/03/2014) Lush mountains speckle East Africa's grasslands and desert, from Mozambique to Ethiopia. These isolated habitats are home to a plethora of species, and are considered by scientists to be some of the most biodiverse regions in the world. However, their forests are being cut down for farmland and are threatened by global warming, putting at risk multitudes of species that have nowhere else to go.


Threatened indigenous forests store more than half the Amazon's carbon


(12/02/2014) A new study released today finds the total carbon load locked up in parts of the Amazon rainforest held by indigenous groups to be much higher than previously estimated – an amount that, if released, would be capable of destabilizing the earth's atmosphere. But because of flimsy land rights, these areas stand at risk of deforestation.


Shark pups may not survive climate change


(12/01/2014) Fierce predatory sharks rule the oceans from the apex of the food pyramid. But climate change may be tougher than these marine hunters, a new study suggests. As oceans warm and their waters become more acidic, fewer sharks may survive their infancies.


A tale of 2 Perus: Climate Summit host, 57 murdered environmentalists


(11/18/2014) On September 1st, indigenous activist, Edwin Chota, and three other indigenous leaders were gunned down and their bodies thrown into rivers. Chota, an internationally-known leader of the Asháninka in Peru, had warned several times that his life was on the line for his vocal stance against the destruction of his peoples' forests, yet the Peruvian government did nothing to protect him—or others.


Ending deforestation won't stop carbon emissions from land use change

(11/17/2014) Even if the world stopped cutting down forests, carbon dioxide emissions from land use change would still pose a major challenge, according to a new paper in Nature Climate Change. The research finds that eliminating deforestation would mean agriculture would be pushed into non-forest ecosystems and still release significant quantities of carbon dioxide.


Green Climate Fund nears $7 billion after U.S. pledges $3 billion

(11/17/2014) The Green Climate Fund (GCF) is suddenly looking very lively after two announcements over the weekend. The U.S. has announced an initial pledge of $3 billion to the fund, while Japan pledged $1.5 billion. This more than doubles the current amount pledged to the key fund, which is now around $6.94 billion from thirteen countries. The new pledges also bring the fund much closer to an initial goal of $10-15 billion.


Leaf bacteria are important to tree health, may help forests adapt to climate change


(11/13/2014) Leaves are vital trees organs that support many important functions. A recent study published in PNAS found that each tree species in tropical rainforests possesses distinctive bacterial communities – called microbiomes – on their leaves. Understanding how leaf microbiomes vary among species may in the future be applied for maintaining healthy forests and predicting how forests will react to climate change.


Prelude to Paris: China and U.S. surprise world with joint climate deal


(11/12/2014) In what will likely have major ramifications for a new climate agreement in Paris in 2015, China and the U.S. surprised everyone today by announcing a joint climate deal. At a press conference in Beijing, China President, Xi Jingping, and U.S. President, Barack Obama, outlined climate actions for both juggernauts up to 2030.


New birds arise due to emigration not separation


(11/11/2014) A bird's eye view of speciation in the Neotropics. How long does it take for a new species to develop? Not long, it turns out. In fact, only a few thousand years — an evolutionary blink of an eye. A recent article published in Nature tracked neotropical bird speciation, or the process by which new species emerge.


Poor rains then floods lead to food crisis in Somalia

(11/11/2014) Four years after over a quarter of a million people perished in a famine in Somalia, the East African country is again on the verge of a possible humanitarian disaster. Flooding in southern Somalia, following months of little rain, has just exacerbated an already-precarious situation according to the Food and Agricultural Organization (FAO).


Can we stop runaway global warming? 'All we need is the will to change'


(11/03/2014) Twenty-six years after the founding of the IPCC, the Nobel Prize-winning group of scientists has released a new synthesis report that warns in its strongest tones yet that climate change must be dealt with. None of the findings are surprising—they have been released in earlier assessments throughout the year—but the terms in which they are written are the starkest yet.


Amazon rainforest is getting drier, confirms another study

(10/30/2014) Parts of the Amazon rainforest are getting considerably less rain, leading trees to absorb less carbon, finds a study published this week in the journal Proceedings of the National Academy of Sciences.


Will 2014 be the warmest year on record?

(10/29/2014) With the news that September was the warmest on record globally, 2014 takes one step closer to being the warmest year since record-keeping began in the late 19th Century. Last week, NOAA announced that September was 0.72 degrees Celsius (1.30 degrees Fahrenheit) above the 20th Century average, not only making it the hottest yet, but further pushing 2014 past the current ceiling.


Artists, musicians, writers protest government plans for massive coal plant in the Sundarbans

(10/28/2014) Over the weekend, Bangladeshi artists performed plays, sang songs, and recited poetry all in a bid to protect the Sundarbans—the world's biggest mangrove forest—from the threat of a massive coal plant. Construction is already under way on the hugely controversial Rampal coal plant, a 1,320 megawatt plant set just 14 kilometers from the edge of the Sundarbans.


Coal, climate and orangutans – Indonesia's quandary


(10/21/2014) What do the climate and orangutans have in common? They are both threatened by coal - the first by burning it, and the second by mining it. At the recent United Nations Climate Summit in New York, world leaders and multinational corporations pledged a variety of actions to reduce greenhouse gas emissions and deforestation to avert a looming disaster caused by global warming.


Could California be facing a mega-drought?


(10/13/2014) Scientists and politicians, everyone agrees: California is in deep trouble. As the state enters its fourth year of drought and the soil has never been drier. Some look at the sky with hope that El Niño will bring much needed rain. But most are starting to wonder if this is just the beginning. Are we entering a mega-drought that could last for more than a decade?


Forest fragmentation's carbon bomb: 736 million tonnes C02 annually

(10/09/2014) Scientists have long known that forest fragments are not the same ecologically as intact forest landscapes. When forests are slashed into fragments, winds dry out the edges leading to dying trees and rising temperatures. Biodiversity often drops, while local extinctions rise and big animals vanish. Now, a new study finds another worrisome impact of forest fragmentation: carbon emissions.


The only solution for polar bears: 'stop the rise in CO2 and other greenhouse gases'


(10/08/2014) Steven Amstrup, Chief Scientist for Polar Bears International, has worked diligently on polar bears for over 30 years. He radio-collared some of the first bears and discovered that annual activity areas for 75 tracked females averaged at a stunning 149,000 square kilometers. His recent work highlighted the cost of global warming to these incredible animals and the sea ice they so closely depend on.


Throng of 35,000 walruses is largest ever recorded on land, sign of warming arctic


(10/01/2014) A mass of thousands of walruses were spotted hauled up on land in northwest Alaska during NOAA aerial surveys earlier this week. An estimated 35,000 occupied a single beach – a record number illustrating a trend in an unnatural behavior scientists say is due to global warming.


Turning point for Peru's forests? Norway and Germany put muscle and money behind ambitious agreement


(09/24/2014) From the Andes to the Amazon, Peru houses some of the world's most spectacular forests. Proud and culturally-diverse indigenous tribes inhabit the interiors of the Peruvian Amazon, including some that have chosen little contact with the outside world. And even as scientists have identified tens-of-thousands of species that make their homes from the leaf litter to the canopy.


Towards the poles: tropical cyclones on the move


(09/24/2014) If you thought your relatively northerly or southerly location sheltered you from Mother Nature's worst storms, think again. For years we have known that the tropics are expanding towards the poles. However, there is something decidedly destructive accompanying that shifting warm weather: tropical cyclones.


Norway to pay Liberia to stop deforestation


(09/23/2014) In one of the many major announcements that have come out of the UN Climate Summit in New York this week, Norway says it will pay Liberia to stop cutting down its forests. Norway's payment will come on the form of development aid for the war-torn, impoverished, and now Ebola-ridden West African nation.


Leonard DiCaprio to UN Climate Summit: 'You can make history or you will be vilified by it'

(09/23/2014) Actor, environmental activist, and recently named UN Messenger of Peace, Leonardo DiCaprio, spoke today to a UN Climate Summit. The summit, which is hosting the largest gathering of world leaders to address the crisis in five years, is meant to pave the way for a new climate agreement in Paris in 2015.


Climate coup: Rockefeller announces they are dropping fossil fuel investments

(09/22/2014) In 1870, John D. Rockefeller founded the Standard Oil Company. Rapidly becoming the world's largest oil refiner, Standard made Rockefeller a billionaire and one of the world's greatest philanthropists. 144 years later and John D. Rockefeller's descendants have announced they are stripping fossil fuels from the Rockefeller Brothers Fund, a private charity with around $860 million in assets.


Chinese now emit more carbon per capita than Europeans

(09/22/2014) Last year, the people of China emitted more carbon per person than those in the EU, according this year's Global Carbon Budget. The report, updated annually, also found that global emissions jumped 2.5 percent last year and are set to hit a record high of 40 billion tonnes this year. The findings highlight how little global society has done to stem emissions, despite numerous pledges and past global agreements.


Over half a million people march for climate action worldwide, shattering turnout predictions

(09/22/2014) Around 570,000 people took part in marches around the world yesterday calling for action on climate change. By far the largest event was in New York City, which had been dubbed the biggest climate march in history weeks before. Organizers estimate that 400,000 people showed up to the march in Manhattan, shattering predictions.


Scientists rebut NYTimes op-ed 'To Save the Planet, Don't Plant Trees'


(09/22/2014) The following is a response from a group of scientists' -- including 6 members of the National Academy, 3 IPCC Lead Authors, and 1 IPCC Co-Chair -- to Dr. Nadine Unger's September 21, New York Times Op-Ed, "To Save the Planet, Don't Plant Trees"


Changing climate, changing conservation paradigms in Canada's boreal forests


(09/19/2014) Crackling heat and thick billowing smoke raced across the landscape. After weeks of scorching dry summer weather, the wildfire seemed to hungrily consume the earth. In northern Alberta, Canada, the Richardson fire of 2011 gained particular notoriety for ravaging nearly 700,000 hectares – and threatening the Athabasca oil sand development. Yet it is these very wildfires that are so crucial in shaping our boreal forests – which make up nearly one third of the world's forests.


World population could surpass 13 BILLION by the end of the century

(09/18/2014) By 2100, over 13 billion people could be walking the planet. That's the conclusion of a new study published today in Science, which employed UN data to explore the probability of various population scenarios. The new study further demolishes the long-held theory that human population growth will quit growing by mid-century and then fall.


The cheap option on climate change: recognize indigenous rights to forests


(09/18/2014) Since 2008, governments have invested $1.64 billion in funds to kick-start REDD+, or Reducing Emissions from Deforestation and Degradation, the global effort to conserve the world's forests in order to better mitigate climate change. However, a new report by the Rights and Resources Initiative (RRI) finds that same amount of money could have secured the legal rights of indigenous and local people to 450 million hectares of forest, an area 40 percent larger than India.


'We will win this war': Yeb Saño speaks out on global warming


(09/17/2014) Ahead of the upcoming Climate Change Summit to be held in New York, September 23, a Filipino man who last year made headlines around the world on the subject is speaking out.


'We are running out of time': CO2 concentrations in the atmosphere surprise scientists

(09/10/2014) The concentration of carbon dioxide in the atmosphere made the biggest jump last year since 1984, according to the World Meteorological Organization's (WMO) Greenhouse Gas Bulletin, raising alarm bells about society's inaction on curbing global warming.


Thought wiped out by climate change, 'extinct' snail rediscovered in Seychelles


(09/09/2014) The Aldabra banded snail was declared extinct in 1997 as one of the world's first recorded direct casualties of climate change. But last month, a monitoring team found a population on one of the atoll's islands, surprising the team and giving hope that other species whose habitats are being degraded by climate change may still be able to cling to existence.


Australia cancels plan to dump dredge in Great Barrier Reef

(09/02/2014) A consortium of companies—North Queensland Bulk Ports, GVK Hancock and Adani Group—have announced they are giving up on a hugely-controversial plan to dump five million tonnes of dredged sediment in the Great Barrier Reef. The plans ran into considerable opposition from environment, conservation, and tourism groups who feared harm to the world's largest coral reef system.


More trouble with tar sands: oil extraction leading to big forest loss in Alberta


(08/29/2014) Tar sands operations have been the subject of much controversy over the past few years as expected economic gains for Canada the may come at the cost of environmental damage from the proposed Keystone XL pipeline and increased greenhouse gas emissions. Now another negative impact has come to light - deforestation of the boreal forest overlying the oil deposits.


An uncertain future: world's last wild Siberian tigers threatened by illegal logging, global warming, disease (PART II)


(08/22/2014) Every year, between 20 and 30 tigers are poached. Illegal logging is reducing the tigers' habitat, and illegal hunting is reducing its food supply. However, these are not the only threats to wild tiger survival -- other problems are cropping up and taking a toll on the iconic big cat.


Planting meadows in the ocean: technique may help restore disappearing seagrass beds


(08/11/2014) Eelgrass is an important part of many ocean ecosystems, but is disappearing due to human impacts. However, a study published recently in found eelgrass beds could benefit from a restoration technique using seed-filled pearl nets.


Indonesia's children see ravaged environment in their future


(08/11/2014) A generation ago, Borneo was one of the wildest places on the planet. But decades of logging and oil palm plantations has changed the landscape of Borneo forever: in fact a recent study found that the island has lost 30 percent of its total forest cover since 1973. In the face of this large-scale environmental destruction, a new study finds that Indonesian Borneo's children have a pessimistic view of their future.


Featured video: new documentary highlights the Long March to save the Sundarbans

(08/05/2014) Last fall tens of thousands of Bangladeshis participated in a five day march that took them from the country's capital to the Sundarbans, the world's largest mangrove forest. They marched to protest the proposal to build a coal plant on the edge of the great wetland. Filmmaker, Bratto Amin, was there.


Biomass burning accounts for 18% of CO2 emissions, kills a quarter of a million people annually

(08/05/2014) Biomass burning takes many forms: wildfires, slash-and-burn agriculture, clearing forests and other vegetation, and even industrialized burning for energy production. Yet this burning—mostly manmade but also natural—takes a massive toll both on human health and the environment.


True stewards: new report says local communities key to saving forests, curbing global warming


(07/24/2014) Deforestation is compromising forests around the world, destroying vital habitat and causing greenhouse gases emissions that are contributing to global warming. A new report released today finds a possible solution: protecting forests by empowering the local communities that live within them.


Desperate measures: researchers say radical approaches needed to beat extinctions


(07/24/2014) Today, in the midst of what has been termed the "Sixth Great Extinction" by many in the scientific community, humans are contributing to dizzying rates of species loss and ecosystem changes. A new analysis suggests the time may have come to start widely applying intensive, controversial methods currently used only as "last resort" strategies to save the word's most imperiled species.


Peru slashes environmental protections to attract more mining and fossil fuel investment


(07/23/2014) In an effort to kickstart investment in mining and fossil fuels, Peru has passed a controversial law that overturns many of its environmental protections and essentially defangs its Ministry of Environment. The new law has environmentalists not only concerned about its impact on the country but also that the measures will undermine progress at the up-coming UN Climate Summit in December.


'A high price to pay': new Indonesian peatland regulation may do more harm than good


(07/22/2014) The Government Regulation on Peatland Ecosystem Protection and Management, initially drafted by the Ministry of Forestry in 2013, is getting mixed acceptance from civil society. On one hand, the regulation would offer more protection to the country's vast peatland areas. However, on the other, some NGOs have slammed the draft as a potential source of new conflicts for local people.


Germany tops energy efficiency rating while U.S. remains stuck near the bottom

(07/21/2014) Two years after the first energy efficiency ranking report put out by the American Council for an Energy-Efficient Economy (ACEEE), and the U.S. still lags widely behind most of the world's other large economies. In the second report, the U.S. came in at number 13 out of 16 nations—even beaten by new-comer to the report, India—while Germany took the top spot.


Two years after coming into effect, Australia kills carbon tax

(07/17/2014) In a significant victory for Prime Minister Tony Abbott, the Australian Senate has voted to repeal the country's two-year-old carbon tax. Abbott made dismantling the tax one of the cornerstones of his campaign last September even as Australia remains one of the highest carbon emitters per capita in the industrialized world.


Scientists can now accurately count polar bears...from space

(07/17/2014) Polar bears are big animals. As the world's largest land predators, a single male can weigh over a staggering 700 kilograms (about 1,500 pounds). But as impressive as they are, it's difficult to imagine counting polar bears from space. Still, this is exactly what scientists have done according to a new paper in the open-access journal PLOS ONE.


Attack of the killer vines: lianas taking over forests in Panama


(07/14/2014) A worrying trend has emerged in tropical forests: lianas, woody long-stemmed vines, are increasingly displacing trees, thereby reducing forests' overall ability to store carbon. The study, recently published in Ecology, found several detrimental effects of increased liana presence.


A garden or a wilderness? One-fifth of the Amazon may have been savannah before the arrival of Europeans


(07/09/2014) The Amazon is the largest tropical forest on the planet, covering about 6.5 million square kilometers, although much has been lost in recent decades.Yet new research published in the Proceedings of the National Academy of Sciences (PNAS) finds that quite recently—just 500 years ago—a significant portion of the southern Amazon was not the tall-canopied forest it is today, but savannah.


Climate-linked drought cutting forests' carbon-storing ability

(07/08/2014) Climate extremes are dramatically cutting the ability of trees to sequester carbon, threatening to convert some forests from carbon sinks into carbon sources, finds a study published this month in Environmental Research Letters.


Booming populations, rising economies, threatened biodiversity: the tropics will never be the same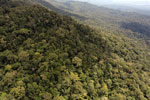 (07/07/2014) For those living either north or south of the tropics, images of this green ring around the Earth's equator often include verdant rainforests, exotic animals, and unchanging weather; but they may also be of entrenched poverty, unstable governments, and appalling environmental destruction. A massive new report, The State of the Tropics, however, finds that the truth is far more complicated.


Next big idea in forest conservation? The 'double-edged sword' of democracy


(07/03/2014) Dr. Douglas Sheil considers himself an ecologist, but his research includes both conservation and management of tropical forests. Currently teaching at the Norwegian University of Life Sciences (NMBU) Sheil has authored and co-authored over 200 publications including scholarly articles, books, and popular articles on the subject.


Unrelenting population growth driving global warming, mass extinction


(06/26/2014) It took humans around 200,000 years to reach a global population of one billion. But, in two hundred years we've septupled that. In fact, over the last 40 years we've added an extra billion approximately every dozen years. And the United Nations predicts we'll add another four billion—for a total of 11 billion—by century's end.


Super warm oceans make May the hottest on record

(06/26/2014) Last month was the warmest May on record, according to new data from the National Oceanic and Atmospheric Administration (NOAA). While global land surface temperatures were the fourth warmest, it was the ocean surface where things really heated up.


Global warming puts trillions at stake, but mitigation offers big economic gains

(06/25/2014) Two new reports this week look at the economics of global warming. The first, Risky Business, tallies the cost of climate change to the U.S., including tens-of-billions lost to destruction of coastal property, crop failures, drought, wildfires, and heatwaves. In contrast, the second report, by the World Bank, turns climate change economics on its head.


Study finds tiny cloud forests have big biodiversity


(06/24/2014) Tropical cloud forests are situated in mountains and are characterized by the frequent presence of low-level clouds. Scientists have always regarded them as having high biodiversity, but a recent study adds a new dimension: it found cloud forests contain a significant and surprising array of tree and bromeliad species, even when they are relatively small.


'Borne by the rest of the world': deforestation has global impact, reduces food security


(06/13/2014) Research indicates that areas with more forest cover tend to have superior food resilience compared to areas with less. In addition, the loss of forest cover to deforestation has long-term impacts not only locally, but also globally. These topics were discussed by international experts during the 2020 Conference on Building Resilience for Food and Nutrition Security, held last month in Addis Ababa, Ethiopia.


What's an environmental journalist to do with so much good news?


(06/12/2014) As an environmental journalist covering stories from the great Arctic ice melt to the rhino poaching crisis in Africa, you'll forgive me if sometimes in the morning—before I turn my computer on—I have a sudden desire to spend a few extra minutes in bed or have a leisurely breakfast with my daughter or just sit in the back yard with a cup of tea and a good book.


EPA carbon proposal may be crucial step in addressing global climate change

(06/10/2014) The U.S. Environmental Protection Agency's (EPA) June 2nd regulation proposal hit all the expected chords. Following on the heels of a January regulation for new power plants, the Clean Power Plan focuses on all existing electric generation. By 2030, the plan aims to reduce 2005-level carbon dioxide emissions by 30 percent.


Tree-huggers: koalas cuddle up to keep cool


(06/06/2014) For animals that live in places that are both hot and dry, using valuable water stores to cool off via evaporation may put them at risk of dehydration. Now, as described in a new study published in Biology Letters, it seems that koalas have figured out a way to stay both cool and dry: by hugging trees.


Ignoring boreal forests could speed up global warming


(06/04/2014) Greenhouse gas emissions from human activity have caused global air and sea surface temperatures to rise approximately 0.8 Celsius (1.4 degrees Fahrenheit) since the beginning of the 20th century, contributing to a plethora of problems worldwide from rising sea levels to desertification. A new study finds that global temperatures may start to increase even faster if more is not done to protect Earth's boreal forests.


April 2014: 350th month in a row with temperatures above average

(06/04/2014) This April was notable for being the 350th month in a row where temperatures exceeded the 20th Century average. This means, monthly global temperatures have not fallen below average for even a single month since February 1985.


Turning point? U.S. and China announce major actions on global warming

(06/03/2014) Could 2014 be a turning point for efforts to slash global greenhouse gas emissions? Maybe: in less than 24 hours the world's two largest emitters of carbon dioxide announced plans to finally rein-in the gas most responsible for global warming.


Animals bark, screech, and howl for action on global warming (PHOTOS)


(06/02/2014) On May 22nd, zoos and aquariums around the world creatively called for action on global warming. Dubbed 'Show the Wild Face of Climate Change,' the event involved over 70 institutions from 25 countries on all seven continents.


Upcoming EPA Proposal could put America back on track to lead on global warming


(05/27/2014) A regulation proposal on coal plants that the U.S. Environmental Protection Agency (EPA) will release in June could be great news for the climate change initiative. The EPA rolled out tough regulations on new constructions of electric generation facilities in January, but the nation's 1,500 existing power plants were left unaffected.


April ties for warmest on record


(05/27/2014) Globally, this April was a scorcher, tying with 2010 for the warmest April on record, according to new data released by the National Oceanic and Atmospheric Administration (NOAA) last week. This makes 2014, to date, the sixth warmest year on record going back to 1880 when comparing the first four months.


Extreme cold and drought in U.S. linked to climate change


(05/23/2014) The U.S. Midwest and Northeast experienced one of the coldest, snowiest winters on record this past season. This might seem contrary to warming trends forecast by climate scientists, but a new analysis released today in Science points out that climate change caused by greenhouse gas emissions may actually have contributed to the well-below average temperatures seen in parts of the U.S.


Climate change's ominous secret


(05/21/2014) Climate change is happening and humans are causing it, primarily from the increase in atmospheric carbon dioxide caused by burning fossil fuels. This much we know. The 'secret' comes from changes happening in the fast-warming Arctic: we may be surprisingly close to an Earth that supports far fewer humans than it does today.


Tipping point already reached? West Antarctica in slow-motion, unstoppable melt


(05/14/2014) Two hundred years from now, the planet could look very different. This week two landmark studies revealed that West Antarctica's ice sheet is in a state of seemingly inevitable collapse linked to climate change. The slow-motion collapse would by itself eventually lead to a rise in global levels of 3.6-4.5 meters (12-15 feet).


Featured video: John Oliver skewers media 'balance' on climate science in viral video

(05/13/2014) Sometimes you need comedians to tell the truth. On his new show, Last Week Tonight, comedian John Oliver took on the poor state of media reporting on climate science.


Underwater horrors: shells of marine life melting off the coast of the U.S.


(05/08/2014) It could be the plot of a horror movie: humans wake up one day to discover that chemical changes in the atmosphere are dissolving away parts of their bodies. But for small marine life known as sea butterflies, or pteropods, this is what's happening off the West Cost of the U.S. Increased carbon in the ocean is melting away shells of sea butterflies.


Stanford kicks coal out of its $18 billion endowment


(05/07/2014) The fossil fuel divestment campaign won a major victory today as Stanford University announced it would drop coal companies from its massive $18.7 billion endowment, the fourth largest of any American university. The action follows a petition by student group Fossil Free Stanford and five months of research by Stanford's Advisory Panel on Investment Responsibility and Licensing.


Cosmos's Neil deGrasse Tyson on climate change: 'What's our excuse?'


(05/06/2014) America's favorite astrophysicist, Neil deGrasse Tyson, tackled climate change on the most recent episode of the hit show, Cosmos: A Spacetime Odyssey. The episode, the ninth in the series, looked back on the climatic and physical upheavals undergone by Earth, before highlighting the mild interglacial climate that allowed the human species to kickstart the neolithic revolution and the first civilizations.


31 activists arrested attempting to stop Arctic oil from docking in Europe

(05/01/2014) Dutch police arrested 31 Greenpeace activists today, who were attempting to block the Russian oil tanker, Mikhail Ulyanov, from delivering the first shipment of offshore Arctic oil to the European market.


Bambi in the 21st Century: roe deer not adapting to climate change


(05/01/2014) Once almost extinct in parts of Europe in the late 17th century, the roe deer (Capreolus capreolus) eventually bounced back, and how: today, it is one of the most widespread deer in Europe. But will its luck dry out in the future? A new study published in PLoSBiology suggests that while roe deer populations are still increasing, it may not be adapting to climate change.


The beef with beef: how 12 strategies could drastically cut agricultural emissions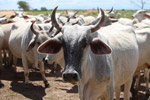 (04/25/2014) Eating less beef, cutting food waste, and utilizing farm landscapes to sequester carbon are three ways a new report suggests the world could rapidly tackle agricultural emissions. Currently, global agriculture accounts for nearly a fifth of the world's greenhouse gas emissions when agriculturally-linked deforestation is included.


Earth has fourth warmest March on record as forecasters see possible El Nino rising

(04/23/2014) Last March was the fourth warmest on record, according to new data from the National Oceanic and Atmospheric Administration (NOAA). Overall, temperatures were 0.71 degrees Celsius (1.28 degrees Fahrenheit) above the 20th century average during March. Looking at the first three months of 2014, this year is the seventh warmest on record to date.


Behind the scenes of Showtime's blockbuster series on climate change


(04/18/2014) For years climate change activists and environmentalists have been clamoring for a high-profile, high-impact TV series about climate change to make Americans more aware of an issue that will affect billions of people around the globe in coming decades. This week they finally got it when Showtime released the first episode of Years of Living Dangerously, a big-budget TV series featuring a number of Hollywood's biggest stars as reporters and corespondents.


Rainforests on fire: climate change is pushing the Amazon over the edge


(04/18/2014) From 1999-2010, nearly three percent of the Amazon rainforest burned, and climate forecasts indicate dry conditions conducive to fire will only become more commonplace in the future. A new study indicates that rainforests are more vulnerable to fire than previously thought, and it warns the current combination of climate change and deforestation may be pushing Amazon forests past the breaking point.


Climate change solution? UN touts ambitious (but cheap) investment in renewable energy


(04/14/2014) The world is warming rapidly due to greenhouse gas emissions, threatening everything from our food supply to our ecosystems, but the solution may be surprisingly cheap, according to the third and final report from the Intergovernmental Panel on Climate Change (IPCC). The report recommends a rapid and aggressive switch from fossil fuel-based energy to renewables.


Featured video: Showtime releases first episode of major new climate change series online


(04/08/2014) Although Showtime's landmark new climate change series doesn't premiere until Sunday, the network has released an edited version of the first episode of Years of Living Dangerously to the public (see below). The nine-part documentary series is being billed as a "groundbreaking" exploration into the many ways that climate change is already wreaking havoc on the lives of people around the world.


Extinction crisis: rising sea levels will submerge thousands of islands


(04/08/2014) Sea levels are rising at the highest rate in thousands of years, putting at risk low-lying islands around the world. In a new study published in Nature Conservation, researchers found that projected rises in sea level stand to swamp more than 10,000 islands, displacing human communities and wiping many unique species off the face of the earth.


From seals to starfish: polar bears radically shift diet as habitat melts


(04/07/2014) One of the most iconic species of the ongoing climate change drama, polar bears have dropped in numbers as their habitat melts, with previous estimates forecasting a further 30 percent reduction within three generations. However, their situation may not be as dire as it seems.


The incredible shrinking salamander: researchers find another casualty of climate change


(04/04/2014) Climate change is contributing to a slew of global problems, from rising seas to desertification. Now, researchers have added another repercussion: shrinking salamanders. Many amphibian populations around the world are currently experiencing precipitous declines, estimated to be at least 211 times normal extinction rates. Scientists believe these declines are due to a multitude of factors such as habitat loss, agricultural contamination, and the accidental introduction of a killer fungus, among others.


Apocalypse now? Climate change already damaging agriculture, acidifying seas, and worsening extreme weather


(03/31/2014) It's not just melting glaciers and bizarrely-early Springs anymore; climate change is impacting every facet of human civilization from our ability to grow enough crops to our ability to get along with each other, according to a new 2,300-page report from the Intergovernmental Panel on Climate Change (IPCC). The massive report states definitively that climate change is already affecting human societies on every continent.


Deforestation makes Indonesia hotter, reduces quality of life


(03/26/2014) One of the reasons I like living in the tropics is that they are perpetually warm. A pair of shorts and a light shirt will comfortably get you through the day and night in most parts of Indonesia. Still there are the occasional unpleasant extremes. Even the most cold-blooded creature will likely break into a sweat walking for more than a few minutes in the sun filtering through Jakarta's polluted skies. We consider such heat a normal part of the tropics. But is it really?


The best of the worst: fossil-fuel extractors pave the way for the low-carbon revolution

(03/26/2014) At the end of last year, the world got some good news on the green business front concerning a very unlikely set of participants. A recent market review revealed that Exxon Mobil, Chevron, BP, ConocoPhillips, Royal Dutch Shell, Duke Energy, PG&E Corporation, American Electric Power Company, ConAgra Foods and Walmart, among others, are including shadow carbon prices in their forecasts.


Indigenous people witness climate change in the Congo Rainforest


(03/20/2014) Indigenous communities in the Republic of Congo are observing climate change even though they have no knowledge of the science, according to a unique collaboration between the Rainforest Foundation UK (RFUK) and local communities. The environmental changes witnessed by the locals in the Congo rainforest include increased temperature, less rainfall and alterations to the seasons, much as expected under global climate change.


Controversial Amazon dams may have exacerbated biblical flooding


(03/16/2014) Environmentalists and scientists raised howls of protest when the Santo Antônio and Jirau Dams were proposed for the Western Amazon in Brazil, claiming among other issues that the dams would raise water levels on the Madeira River, potentially leading to catastrophic flooding. It turns out they may have been right: last week a federal Brazilian court ordered a new environmental impact study on the dams given suspicion that they have worsened recent flooding in Brazil and across the border in Bolivia.


Mountain thermostats: scientists discover surprising climate stabilizer that may be key to the longevity of life on Earth


(03/14/2014) What do mountains have to do with climate change? More than you'd expect: new research shows that the weathering rates of mountains caused by vegetation growth plays a major role in controlling global temperatures. Scientists from the University of Oxford and the University of Sheffield have shown how tree roots in certain mountains "acted like a thermostat" for the global climate.


Europe votes for an Arctic Sanctuary

(03/13/2014) Yesterday, the European Parliament passed a resolution supporting the creation of an Arctic Sanctuary covering the vast high Arctic around the North Pole, giving official status to an idea that has been pushed by activists for years. Still, the sanctuary has a long road to go before becoming a reality: as Arctic sea ice rapidly declines due to climate change, there has been rising interest from governments and industries to exploit the once inaccessible wilderness for fish and fossil fuels.


Can penguins cope with climate change? Scientists find different types of ice elicit different responses


(03/13/2014) Human-caused climate change is altering the habitat of Adélie penguins (Pygoscelis adeliae). In an article recently published in PLOS ONE, a team of researchers led by Amélie Lescroël from the Centre d'Ecologie Fonctionnelle et Evolutive (CNRS) in France, found that changes in sea-ice content and newly formed icebergs significantly impacted Adélie penguin communities in the Ross Sea.


From theory to deadly reality: malaria moving upslope due to global warming


(03/06/2014) Malaria is a global scourge: despite centuries of efforts to combat the mosquito-borne disease, it still kills between 660,000 to 1.2 million people a year, according to World Health Organization data from 2010. Astoundingly, experts estimate that around 300 million people are infected with the disease every year or about 4 percent of the world's total population. And these stats may only get worse. For years scientists have vigorously debated whether or not malaria will expand as global warming worsens, but a new study in Science lays down the first hard evidence.


Despite frigid cold in U.S., January was the fourth warmest on record worldwide

(02/27/2014) Worldwide, this January was the fourth warmest since record-keeping began, according to new data released by National Oceanic and Atmospheric Administration (NOAA). While parts of the world, most notably eastern North America and northern Russia, experienced temperatures well-below average, overall the month was a scorcher. In fact, another dataset, from NASA's Goddard Institute for Space Studies (GISS), that uses different methodology, found that January was the third warmest since record keeping began.


Ocean acidifying 10 times faster than anytime in the last 55 million years, putting polar ecosystems at risk


(02/24/2014) An assessment of ocean acidification, presented at the UN Climate Change Conference in Warsaw in November 2013, starkly concluded that acidity is on track to rise 170 percent by the end of this century. As many key species are sensitive to changes in acidity, this would drastically impact ocean ecosystems, with effects especially pronounced in polar regions where the cold waters intensify acidification, and which are home to many organisms that are particularly vulnerable to acidification.



Page 1 | Page 2 | Page 3 | Page 4 | Page 5 | Page 6 | Page 7 | Page 8 | Page 9 | Page 10 | Page 11 | Page 12 | Page 13 | Page 14 | Page 15 | Page 16 | Page 17