News articles on biofuels

---
Mongabay.com news articles on biofuels in blog format. Updated regularly.





'A remarkable conservation achievement': Ecuador reserve expands as forest disappears


(10/09/2014) A strip of rainforest running along the northwestern Ecuadorian coast and up through Colombia is one of the most biodiverse places in the world. Yet, less than 10 percent of Ecuador's portion remains intact, with more forest lost every year to human development. But a little more has been saved for now, with 500 hectares added to an area reserve.


Indonesia's national airline to start using palm oil biofuel

(08/28/2014) Indonesia's national airline, Garuda Indonesia, says it will start mixing palm oil-based biofuel with its jet fuel as part of an initiative to "reduce" carbon emissions, reports The Jakarta Post.


Biomass burning accounts for 18% of CO2 emissions, kills a quarter of a million people annually

(08/05/2014) Biomass burning takes many forms: wildfires, slash-and-burn agriculture, clearing forests and other vegetation, and even industrialized burning for energy production. Yet this burning—mostly manmade but also natural—takes a massive toll both on human health and the environment.


Brazil should convert pasture, not cerrado for biofuel crops

(06/25/2014) If Brazil wants to respect its commitment to reducing greenhouse gas emissions it should target low productivity cattle pasture rather than native cerrado for biofuel crops like sugar cane, argues a new paper published in Nature Climate Change.


Commodity eco-certification skyrockets, but standards slip

(05/01/2014) The volume of commodities produced under various social and environmental certification standards jumped 41 percent in 2012, far outpacing the 2 percent growth across conventional commodity markets, finds a comprehensive new assessment of the global certification market.


Migrating monarch butterflies hit shockingly low numbers


(01/31/2014) The monarch butterfly population overwintering in Mexico this year has hit its lowest numbers ever, according to WWF-Mexico. Monarch butterflies covered just 0.67 hectares in Mexico's forest, a drop of 44 percent from 2012 already perilously low population. To put this in perspective the average monarch coverage from 1994-2014 was 6.39 or nearly ten times this year's. For years conservationists feared that deforestation in Mexico would spell the end of the monarch migration, but now scientists say that agricultural and policy changes in the U.S. and Canada—including GMO crops and habitat loss—is strangling off one of the world's great migrations.


The palm oil debate: can the world's most productive oilseed be less damaging to the environment?


(10/21/2013) On Thursday, 17 October 2013 Mongabay.com and the Roundtable on Sustainable Palm Oil (RSPO) co-hosted a discussion on environmental issues related to palm oil. The discussion involved representatives from WWF, Greenpeace and the RSPO. Mongabay.com Founder Rhett A. Butler served as the moderator.


Europe importing more palm oil for biofuels, raising risks for rainforests


(09/09/2013) Palm oil imports into Europe for use as car fuel increased by more than three-fold since 2006, raising concerns than renewable fuels targets may be contributing to deforestation, displacing marginalized communities, and driving greenhouse gas emissions in Southeast Asia, finds a new study published by the International Institute for Sustainable Development (IISD).


Logging may destabilize carbon in forest soils

(06/14/2013) Logging in temperate zones may release more greenhouse gases than previously thought by destabilizing carbon stored in forest soils, argues a new paper published in the journal Global Change Biology-Bioenergy.


Brazil may lift ban on Amazon ethanol expansion

(06/09/2013) In coming weeks Brazil will vote on a bill that would lift a ban on sugar cane mills across a large extent of the Amazon region, sparking fears that ethanol production could drive new deforestation and tarnish the country's image as an attractive source biofuels for environmentally-conscious markets,


Southern U.S. logging soars to meet foreign biofuel demand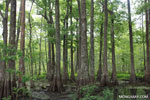 (06/06/2013) In order to meet the European Union's goal of 20% renewables by 2020, some European utility companies are moving away from coal and replacing it with wood pellet fuel. The idea is simple: trees will regrow and recapture the carbon released in the burning of wood pellets, making the process supposedly carbon-neutral. But just like other simple ideas, it misses out important details that can turn it on its head.


Sugarcane production impacting local climate in Brazil


(05/01/2013) Intensification of Brazil's sugarcane industry in response to rising demand for sugar-based ethanol could have impacts on the regional climate reports a new study by researchers from Arizona State University, Stanford University and the Carnegie Institution for Science. Following the conversion of cerrado grasslands into sugarcane in Brazil, a recent study in Geophysical Research Letters found local cooling that approached 1 degree Celsius during the growing season and maximum local warming near 1 degree Celsius post-harvest.


Indonesian palm oil industry would support land swaps to protect forest, while expanding production


(04/19/2013) Indonesian palm oil companies would support land swaps as a means to reduce carbon emissions from deforestation while simultaneously expanding production, representatives from the country's largest association of palm oil producers told mongabay.com in an interview last month.


Nordic energy giant launches 'no deforestation' policy

(04/07/2013) Neste Oil, a Finnish energy giant, has announced a new 'no deforestation' policy for sourcing palm oil. The company, which is one of the world's largest buyers of palm oil, had faced criticism from environmentalists for purchasing palm oil potentially linked to rainforest and peatland destruction in southeast Asia.


Is hemp the silver bullet for fighting climate change and creating green jobs?

(03/30/2013) Though Obama has frequently spoken of the need for more "green jobs," he has failed to acknowledge the inherent environmental advantages associated with a curious plant called hemp. One of the earliest domesticated crops, hemp is incredibly versatile and can be utilized for everything from food, clothing, rope, paper and plastic to even car parts. In an era of high unemployment, hemp could provide welcome relief to the states and help to spur the transition from antiquated and polluting manufacturing jobs to the new green economy. What is more, in lieu of our warming world and climate change, the need for environmentally sustainable industries like hemp has never been greater. Given all of these benefits, why have Obama and the political establishment chosen to remain silent?


Scientists a step closer toward creating biofuels directly from atmospheric CO2

(03/29/2013) Researchers have taken a step closer to using atmospheric carbon dioxide as a biofuel, potentially helping mitigate climate change while at the same time meeting rising energy demand, according to a study published in the Proceedings of the National Academy of Sciences.


Despite deforestation worries, U.K. approves palm oil for power production

(03/07/2013) British Parliament has approved new government subsidies for biofuel use in U.K. power stations. Controversially the new measure would potentially subsidize fuels produced from palm oil, a move environmentalists warn could exacerbate deforestation in Africa and Southeast Asia.


Biofuel company caught clearing elephant habitat in Sri Lanka


(02/20/2013) A biofuel plantation near Yala National Park has landed Lanka Orex Leasing Company PLC (LOLC) in Sri Lanka's highest court. Environmentalists say the company is illegally bulldozing Asian elephant habitat, including scrubland and tree stands, near the buffer zone of Yala National Park for gliricidia (Gliricidia sepium) biofuel plantation.


Biofuel boom could lead to life-threatening ozone pollution

(01/09/2013) Not long ago biofuels were seen as one of the major tools to combat climate change, but a large number of studies in recent years have shown that many first generation biofuels may have little climate benefit—and some are actually harmful—and are also linked to rising food prices. Now, a new study in Nature Climate Change warns that biofuels using fast-growing trees (polar, willow, and eucalytpus) could also exacerbate ground-level ozone pollution.


E.U. OKs biofuels produced from certified palm oil


(11/28/2012) The European Commission has approved palm oil-based biodiesel for the renewable fuels standard provided it is certified under the Roundtable for Sustainable Palm Oil (RSPO), a body that sets social and environmental criteria for palm oil production. The move, which could dramatically boost sales of palm oil in Europe, was sharply criticized by environmental activists, who said that without stronger safeguards, increased palm oil production could increase deforestation and greenhouse gas emissions.


One in eight people suffer from malnutrition worldwide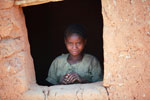 (10/16/2012) In a world where technology has advanced to a point where I can instantly have a face-to-face conversation via online video with a friend in Tokyo, nearly 870 million people, or one in eight, still suffer from malnutrition, according to a new UN report. While worldwide hunger declined from 1990 to 2007, progress was slowed by the global economic crisis. Over the last few years, numerous and record-breaking extreme weather events have also taken tolls on food production. Currently, food prices hover just below crisis levels.


E.U. may eliminate subsidies for crop-based biofuels

(09/13/2012) The European Union may cap the use of crop-based biofuels over fears they can drive up food prices and aren't effective in reducing greenhouse gas emissions relative to conventional fuels, reports Reuters.


Palm oil industry hires lobbying powerhouse to overturn EPA ruling on biofuels

(05/18/2012) The palm oil industry has hired lobbying powerhouse Holland & Knight to help overturn the Environmental Protection Agency's finding that palm oil-based biodiesel fails to meet greenhouse gas emissions targets under the country's Renewable Fuels Standard, reports The Hill.


Emissions from deforestation depend on fate of cleared trees

(05/14/2012) Carbon emissions from deforestation vary greatly depending on whether timber stocks are turned into finished wood products, converted into bioenergy feedstocks, or burned outright, reports a new study published in Nature Climate Change.


Palm oil industry lobbies EPA to reverse palm oil biofuel findings

(04/26/2012) Wilmar International, the world's largest palm oil processor and trader, has hired a major lobbying firm to overturn the Environmental Protection Agency's ruling that palm oil-based biodiesel will not meet greenhouse gas emissions standards under America's Renewable Fuels Standard, reports The Hill.


Surging demand for vegetable oil drives rainforest destruction


(03/14/2012) Surging demand for vegetable oil has emerged as an important driver of tropical deforestation over the past two decades and is threatening biodiversity, carbon stocks, and other ecosystem functions in some of the world's most critical forest areas, warns a report published last week by the Union of Concerned Scientists (UCS). But the report sees some reason for optimism, including emerging leadership from some producers, rising demand for "greener" products from buyers, new government policies to monitor deforestation and shift cropland expansion to non-forest area, and partnerships between civil society and key private sector players to improve the sustainability of vegetable oil production.


International Bird Area in Kenya saved from conversion into biofuel crop

(02/29/2012) A campaign by NGO Nature Kenya has saved the Dakatcha Woodland Important Bird Area (IBA) from destruction for planting biofuel crops, reports BirdLife International. Located near Kenya's eastern coastline, the forest is home to two IUCN Red List Endangered species, Clarke's weaver (Ploceus golandi) and sokoke pipit (Anthus sokokensis), both of which are imperiled by habitat loss. The plan to covert 10,000 hectares of the forest in jatropha, used for biofuels, was recently rejected by Kenya's National Environment Management Authority (NEMA).


Big oil makes $137 billion, gives 28 percent back to themselves

(02/13/2012) The world's top five oil companies—BP, Chevron, Conoco Phillips, Exxon Mobil, and Royal Dutch Shell—made a record $137 billion in 2011 beating out the previous record in 2008, reports Climate Progress. Still even as the companies made record profits they produced 4 percent less oil than the prior year.


Emissions from palm oil biodiesel highest of major biofuels, says EU

(01/30/2012) Greenhouse gas emissions from palm oil-based biodiesel are the highest among major biofuels when the effects of deforestation and peatlands degradation are considered, according to calculations by the European Commission. The emissions estimates, which haven't been officially released, have important implications for the biofuels industry in Europe.


Palm oil does not meet U.S. renewable fuels standard, rules EPA

(01/27/2012) The U.S. Environmental Protection Agency (EPA) ruled on Friday that palm oil-based biofuels will not meet the renewable fuels standard due to carbon emissions associated with deforestation.


Biofuel breakthrough: kelp could power cars

(01/20/2012) Scientists have devised a new way to produce ethanol directly from seaweed, offering the potential to generate biofuels that don't compete with terrestrial food production and won't suck up scarce freshwater, reports a study published today in Science.


Industrial palm oil production expands at expense of rainforests in Peru

(01/10/2012) Intensive palm oil production is expanding at the expense of biolologically-rich lowland rainforests in the Peruvian Amazon, reports a study published in Environmental Research Letters. The research indicates that enthusiasm for oil palm — one of the world's most lucrative crops — is taking a toll on forests outside of Southeast Asia, where the vast majority of palm oil is produced.


Biofuel aspirations spur 'land grabs' that hurt the poor, says report

(12/14/2011) More than 40 million hectares of land has been acquired in developing countries for biofuel production in the past decade, reports a new study published by the International Land Coalition.


Carbon debt for some biofuels lasts centuries

(11/30/2011) It has long been known that biofuels release greenhouse gas emissions through land conversion like deforestation. But an innovative new study by the Center for International Forestry Research (CIFOR) published in Ecology and Society has computed how long it would take popular biofuel crops to payoff the "carbon debt" of land conversion. While there is no easy answer—it depends on the type of land converted and the productivity of the crop—the study did find that in general soy had the shortest carbon debt, though still decades-long, while palm oil grown on peatland had the longest on average.


Palm oil biofuel from peatlands has big climate impact, finds study

(11/08/2011) Biofuels produced from oil palm plantations established on tropical peatlands are a substantial source of greenhouse gas emissions, reports a comprehensive new assessment conducted for the International Council on Clean Transportation (ICCT).


Five ways to feed billions without trashing the planet


(10/13/2011) At the end of this month the UN predicts global population will hit 7 billion people, having doubled from 3.5 billion in less than 50 years. Yet even as the Earth hits this new milestone, one billion people do not have enough food; meanwhile the rapid expansion of agriculture is one of the leading causes of global environmental degradation, including greenhouse gas emissions, destruction of forests, marine pollution, mass extinction, water scarcity, and soil degradation. So, how do we feed the human population—which continues to rise and is expected to hit nine billion by 2050—while preserving the multitude of ecosystem services that support global food production? A new study in Nature proposes a five-point plan to this dilemma.


EU's biofuel push based on 'flawed' science

(10/10/2011) Europe's biofuel push could exacerbate climate change unless policies are in place to accounts for emissions from indirect land use change, warns a letter signed by more than 100 scientists and economists.


Europe should lift duty on RSPO-certified palm oil to encourage use, says Dutch group

(09/21/2011) To encourage uptake of palm oil that is less damaging to the environment, the European Union (EU) should lift the import duty on palm oil certified under Roundtable on Sustainable Palm Oil (RSPO), said a Dutch industry group.


Palm oil, poverty, and conservation collide in Cameroon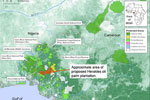 (09/13/2011) Industrial palm oil production is coming to Africa, its ancestral home. And like other places where expansion has occurred rapidly, the crop is spurring hope for economic development while generating controversy over its potential impacts. The world's most productive oil seed has been a boon to southeast Asian economies, but the looming arrival of industrial plantations in Africa is raising fears that some of the same detriments that have plagued leading producers Malaysia and Indonesia—deforestation, greenhouse gas emissions, biodiversity loss, conflicts with local people, social displacement, and poor working conditions—could befall one of the world's most destitute regions. While there is no question that oil palm is a highly lucrative crop that can contribute to economic development, there is also little doubt that conversion of native forests for plantations exacts a heavy toll on the environment. The apparent conflict seems to pit agroindustrial goliaths against greens, with communities falling somewhere in between. But Herakles, a New York-based investment firm planning to construct a 60,000-hectare plantation in the Central African country of Cameroon, says its approach will bridge this gap between economic development and the environment. Social and environmental campaigners are skeptical.


Could palm oil help save the Amazon?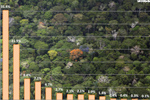 (06/14/2011) For years now, environmentalists have become accustomed to associating palm oil with large-scale destruction of rainforests across Malaysia and Indonesia. Campaigners have linked palm oil-containing products like Girl Scout cookies and soap products to smoldering peatlands and dead orangutans. Now with Brazil announcing plans to dramatically scale-up palm oil production in the Amazon, could the same fate befall Earth's largest rainforest? With this potential there is a frenzy of activity in the Brazilian palm oil sector. Yet there is a conspicuous lack of hand wringing by environmentalists in the Amazon. The reason: done right, oil palm could emerge as a key component in the effort to save the Amazon rainforest. Responsible production there could even force changes in other parts of the world.


A new front in the war over palm oil?



(05/09/2011) A new study for the U.K. government found that in 2009 Britain imported at least 1.65 million metric tons of palm oil-related products for production of food, fuel, and cosmetics. Notably, the DEFRA study concluded Britain's consumption of palm kernel — typically considered a byproduct of palm oil production — was actually higher than its palm oil demand and accounted for roughly 10 percent of global palm kernel output.


Sugar cane cools climate when it replaces cattle pasture

(04/17/2011) Converting cattle pasture and cropland in Brazil to sugar cane helps cool local climate reports research published in Nature Climate Change.


Clean energy investments rise 630% in 7 years

(03/29/2011) According to a report by the US Pew Environment Group global clean energy investments, which do not include nuclear power, jumped 630% since 2004. The report detailing 2010 clean energy investments found that China remains the global leader in clean energy, while the US fell from 2nd to 3rd. This is the second year in a row that the US fell: in 2009 it lost first place to China. In all $243 billion were invested in clean energy in 2010.


New organization seeks to make biofuels sustainable, but is it possible?

(03/24/2011) Not too long ago policy-makers, scientists, and environmentalists saw biofuels as a significant tool to provide sustainable energy to the world. However, as it became clear that biofuels were not only connected to deforestation, pollution, and greenhouse gas emissions (sometimes exceeding fossil fuels), but also competed with the global food supply and water sources, biofuels no longer seemed like a silver bullet, but a new problem facing the environment and the poor. Still, biofuels have persisted not so much due to perceived environmental benefits, but to entrenched interests by the big agricultural industry, lobbyists, and governments. However, the Roundtable on Sustainable Biofuels (RSB) hopes to begin certifying environmentally friendly biofuels that don't compete with food production or water sources.


Slow but steady progress on recognizing indigenous land rights is interrupted by commodity boom

(02/09/2011) Progress over the past 25 years in recognizing indigenous peoples' rights to land and resources has been interrupted by a worldwide commodity boom, argues a new report published by the Rights and Resources Initiative (RRI). The report says that surging food and energy prices—and associated appreciation of land values—have led some governments to pause on land tenure reform, and in some cases, rollback hard-won rights. The report cites instances in Asia, Africa, and South America where large blocks of land traditionally used by local people have been sold or leased to industrial interests. In a conversation with mongabay.com, Andy White, coordinator of RRI, discussed the new report and broader rights issues.


Brazilian mining giant buys Amazon palm oil company

(02/03/2011) Vale, a Brazilian mining giant, will buy palm oil producer Biopalma da Amazonia SA Reflorestamento Industria & Comercio, reports Bloomberg.


Greening the world with palm oil?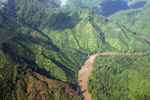 (01/26/2011) The commercial shows a typical office setting. A worker sits drearily at a desk, shredding papers and watching minutes tick by on the clock. When his break comes, he takes out a Nestle KitKat bar. As he tears into the package, the viewer, but not the office worker, notices something is amiss—what should be chocolate has been replaced by the dark hairy finger of an orangutan. With the jarring crunch of teeth breaking through bone, the worker bites into the 'bar'. Drops of blood fall on the keyboard and run down his face. His officemates stare, horrified. The advertisement cuts to a solitary tree standing amid a deforested landscape. A chainsaw whines. The message: Palm oil—an ingredient in many Nestle products—is killing orangutans by destroying their habitat, the rainforests of Borneo and Sumatra.


Prairie grass-based biofuels could meet half current fuel demand without affecting forests, food

(01/26/2011) Biofuels could meet up to half the world's current fuel consumption without affecting food production or forests, argues a study published last month in the journal Environmental Science and Technology.


Could forest conservation payments undermine organic agriculture?


(09/07/2010) Forest carbon payment programs like the proposed reducing emissions from deforestation and degradation (REDD) mechanism could put pressure on wildlife-friendly farming techniques by increasing the need to intensify agricultural production, warns a paper published this June in Conservation Biology. The paper, written by Jaboury Ghazoul and Lian Pin Koh of ETH Zurich and myself in September 2009, posits that by increasing the opportunity cost of conversion of forest land for agriculture, REDD will potentially constrain the amount of land available to meet growing demand for food. Because organic agriculture and other biodiversity-friendly farming practices generally have lower yields than industrial agriculture, REDD will therefore encourage a shift toward from more productive forms of food production.


EU's biofuels target driving land grabs in Africa, says group

(08/30/2010) The European Union's renewable fuels target is driving land grabs in Africa that threaten the environment and local communities, claims a new report from Friends of the Earth (FOE).


Greener palm oil arrives in the United States

(06/29/2010) The first shipment of palm oil certified under sustainability criteria have arrived in the United States, according to the Roundtable on Sustainable Palm Oil (RSPO).


U.S. farms and forests report draws ire in Brazil; cutting down the Amazon does not mean lower food prices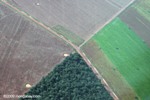 (06/24/2010) Not surprisingly, a US report released last week which argued that saving forests abroad will help US agricultural producers by reducing international competition has raised hackles in tropical forest counties. The report, commissioned by Avoided Deforestation Partners, a US group pushing for including tropical forest conservation in US climate policy, and the National Farmers Union, a lobbying firm, has threatened to erode support for stopping deforestation in places like Brazil. However, two rebuttals have been issued, one from international environmental organizations and the other from Brazilian NGOs, that counter findings in the US report and urge unity in stopping deforestation, not for the economic betterment of US producers, but for everyone.


Saving tropical forests helps protects U.S. agriculture, argues campaign

(06/18/2010) Reducing deforestation abroad helps protect the U.S. agricultural sector by ensuring higher prices for commodities and reducing the cost of compliance with expected climate regulations, argues a new report issued by Avoided Deforestation Partners, a group pushing for the inclusion of tropical forests in domestic climate policy, and the National Farmers Union, a farming lobby group.


EU mandates biofuel environmental standards to protect forests, wetlands

(06/10/2010) The E.U. today moved to establish environmental standards for biofuels used in Europe, requiring biofuels to deliver "substantial reductions" in greenhouse gas emissions and not result in conversion of forests or wetlands, according to a statement from the European Commission.


Photos reveal paradise-like site for coal plant in Borneo



(05/21/2010) With the world's eyes on the environmental catastrophe in the Gulf of Mexico, many are beginning to ponder the rightness of not just America's, but the world's dependence on fossil fuels. Yet large-scale fossil-fuel energy projects continue to march ahead, including one in the Malaysian state of Sabah on Borneo to build a 300 MW coal plant, which has come under fierce opposition from locals (already the project has been forced to move locations twice). The newest proposal will build the coal plant, as photos below reveal, on an undeveloped beach overlooking the Coral Triangle, one of the world's most biodiverse marine environments, with transmission lines likely running through nearby pristine rainforest that are home to several endangered species, including orangutans and Bornean rhinos.


Brazil launches major push for sustainable palm oil in the Amazon


(05/07/2010) Brazilian President Lula da Silva on Thursday laid out plans to expand palm oil production in the Amazon while minimizing risk to Earth's largest rainforest. The plan, called the Program for Sustainable Production of Palm Oil (O Programa de Produção Sustentável de Óleo de Palma), will provide $60 million to promote cultivation of oil palm in abandoned and degraded agricultural areas, including long-ago deforested lands used for sugar cane and pasture. Brazilian officials claim up to 50 million hectares of such land exist in the country.


Nestle's palm oil debacle highlights current limitations of certification scheme


(03/26/2010) Last week Nestle, the world's largest food processor, was caught in a firestorm when it attempted to censor a Greenpeace campaign that targeted its use of palm oil sourced from a supplier accused of environmentally-damaging practices. The incident brought the increasingly raucous debate over palm oil into the spotlight and renewed questions over an industry-backed certification scheme that aims to improve the crop's environmental performance.


Conflicting signals out of Indonesia on whether palm oil plantations will be classified as forests

(02/23/2010) Indonesia will not allow the conversion of natural forest for oil palm plantations, claimed the country's Forestry Minister Zulkifli Hasan in comments reported by the Jakarta Post.


EU biofuels target will starve the poor, says anti-poverty group

(02/16/2010) The European Union's biofuel targets could starve up to 100 million people, warns a report from an anti-poverty charity. ActionAid estimates the E.U.'s plan to source 10 percent of transport fuels from biofuels would increase competition for agricultural lands, spurring a sharp rise in food prices. Dearer food would disproportionally affect the world's poorest people.


Amazon rainforest will bear cost of biofuel policies in Brazil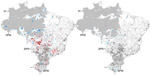 (02/08/2010) Business-as-usual agricultural expansion to meet biofuel production targets for 2020 will take a heavy toll on Brazil's Amazon rainforest in coming years, undermining the potential emissions savings of transitioning from fossil fuels to biofuels, warns a new paper published in the Proceedings of the National Academy of Sciences (PNAS). The research suggests that intensification of cattle ranching, combined with efforts to promote high-yielding oil crops like oil palm could lessen forecast greenhouse gas emissions from indirect land use in the region.


EU: rainforests can be converted to palm oil plantations for biofuel production


(02/04/2010) The European Union may be planning to classify oil palm plantations as forests, raising fears among environmental groups of expanded conversion of tropical rainforests for biofuel production, reports the EUobserver, which cites a leaked document from the European Commission. The draft document shows that policymakers are considering language that would specifically allow use of biofuels produced via conversion of rainforests to oil palm plantations.


UK failing to meet biofuel sustainability standard

(02/01/2010) Only 4 percent of biofuel imported for use in the UK meets the environmental sustainability standard set by the Renewable Transport Fuel Obligation (RFTO), reports a new assessment from the Renewable Fuels Agency.


Company seeks to log forest reserve for palm oil in Uganda

(01/15/2010) A company in Uganda is pressuring the environment ministry to allow it to log a protected forest reserve to establish a palm oil plantation, reports The New Vision.


India becomes largest buyer of palm oil

(01/14/2010) India surpassed China as the world's largest buyer of palm oil in 2009, reports Bloomberg.


Consumers should help pay the bill for 'greener' palm oil


(01/12/2010) Palm oil is one of the world's most traded and versatile agricultural commodities. It can be used as edible vegetable oil, industrial lubricant, raw material in cosmetic and skincare products and feedstock for biofuel production. Growing global demand for palm oil and the ensuing cropland expansion has been blamed for a wide range of environmental ills, including tropical deforestation, peatland degradation, biodiversity loss and CO2 emissions. In response to these concerns, a group of stakeholders—including activists, investors, producers and retailers—formed the Roundtable on Sustainable Palm Oil (RSPO) to develop a certification scheme for palm oil produced through environmentally- and socially-responsible ways. It is widely anticipated that the creation of a premium market for RSPO-certified sustainable palm oil (CSPO) would incentivize palm oil producers to improve their management practices.


Well-known climate change denialist labels activists in Copenhagen 'Hitler Youth'

(12/15/2009) Prominent climate change denialist and past advisor to Margaret Thatcher, Viscount Christopher Monckton, has persisted in labeling protestors in Copenhagen 'Hitler Youth' despite little historical connection.


Efforts to slow climate change may put indigenous people at risk

(11/24/2009) Efforts to slow climate change are putting indigenous people at risk, warns a new report published by Survival International, an indigenous rights' group.


Palm oil developers push into Indonesia's last frontier: Papua

(11/10/2009) Oil palm developers in the Indonesian half of New Guinea are signing questionable deals that exploit local communities and put important forest ecosystems at risk, alleges a new report from Environmental Investigation Agency (EIA) and Telapak.


European companies not supporting 'greener' palm oil

(10/29/2009) Most European consumers of palm oil are failing to buy eco-certified palm oil, undermining efforts to encourage producers to reduce their impact on the environment, reports WWF.


Carbon accounting must not neglect emissions from bioenergy production and use

(10/29/2009) Carbon accounting used in the Kyoto Protocol and other climate legislation currently neglects CO2 emissions from the production of biofuels, a loophole that could drive large-scale destruction of tropical forests and exacerbate global warming, warned researchers writing last week in the journal Science.


Palm oil both a leading threat to orangutans and a key source of jobs in Sumatra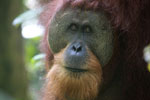 (09/24/2009) Of the world's two species of orangutan, a great ape that shares 96 percent of man's genetic makeup, the Sumatran orangutan is considerably more endangered than its cousin in Borneo. Today there are believed to be fewer than 7,000 Sumatran orangutans in the wild, a consequence of the wildlife trade, hunting, and accelerating destruction of their native forest habitat by loggers, small-scale farmers, and agribusiness. Gunung Leuser National Park in North Sumatra is one of the last strongholds for the species, serving as a refuge among paper pulp concessions and rubber and oil palm plantations. While orangutans are relatively well protected in areas around tourist centers, they are affected by poorly regulated interactions with tourists, which have increased the risk of disease and resulted in high mortality rates among infants near tourist centers like Bukit Lawang. Further, orangutans that range outside the park or live in remote areas or on its margins face conflicts with developers, including loggers, who may or may not know about the existence of the park, and plantation workers, who may kill any orangutans they encounter in the fields. Working to improve the fate of orangutans that find their way into plantations and unprotected community areas is the Orangutan Information Center (OIC), a local NGO that collaborates with the Sumatran Orangutan Society (SOS).


Working to save the 'living dead' in the Atlantic Forest, an interview with Antonio Rossano Mendes Pontes


(09/23/2009) The Atlantic Forest may very well be the most imperiled tropical ecosystem in the world: it is estimated that seven percent (or less) of the original forest remains. Lining the coast of Brazil, what is left of the forest is largely patches and fragments that are hemmed in by metropolises and monocultures. Yet, some areas are worse than others, such as the Pernambuco Endemism Centre, a region in the northeast that has largely been ignored by scientists and conservation efforts. Here, 98 percent of the forest is gone, and 70 percent of what remains are patches measuring less than 10 hectares. Due to this fragmentation all large mammals have gone regionally extinct and the small mammals are described by Antonio Rossano Mendes Pontes, a professor and researcher at the Federal University of Pernambuco, as the 'living dead'.


EU biofuels policy undermines governance in Indonesia, alleges report


(09/21/2009) Indonesian authorities are failing to prevent illegal logging and conversion of protected areas for oil palm cultivation used to supply the European market with supposedly "green" biofuels, alleges a new report from Milieudefensie (Friends of the Earth Netherlands) and WALHI KalBar (Friends of the Earth Indonesia, West Kalimantan). The report, "Failing governance - Avoiding responsibilities", claims that European biofuel policies have driven reckless oil palm expansion in Ketapang District, West Kalimantan, resulting in illegal issuance of development permits and land conflicts, thereby undermining governance structures.


US subsidies of oil and coal more than double the subsidies of renewable energy

(09/21/2009) During the fiscal years of 2002-2008 the United States handed out subsidies to fossil fuel industries to a tune of 72 billion dollars, while renewable energy subsidies, during the same period, reached 29 billion dollars.


Brazil may ban sugarcane plantations from the Amazon, Pantanal

(09/18/2009) Brazil will restrict sugarcane plantations for ethanol production from the Amazon, the Pantanal, and other ecologically-sensitive areas under a plan announced Thursday by President Luiz Inacio Lula da Silva's administration, reports the Associated Press.


Britain bans palm oil ad campaign


(09/09/2009) Britain's Advertising Standards Authority (ASA), a group that regulates advertisements, has again banned "misleading" ads by the palm oil industry, reports the Guardian. ASA ruled that a campaign run by the Malaysian Palm Oil Council (MPOC) makes dubious claims, including that palm oil is the "only product able to sustainably and efficiently meet a larger portion of the world's increasing demand for oil crop-based consumer goods, foodstuffs and biofuels." The ad said criticism over "rampant deforestation and unsound environmental practices" were part of "protectionist agendas" not based on scientific fact. ASA held the ad breached several of its advertising standards codes, including "substantiation," "truthfulness," and "environmental claims." In rebuking the MPOC, the ASA said that the merits of new eco-certification scheme promoted by the palm oil industry is "still the subject of debate" and that the ad's attacks on detractors implied that all criticisms of the palm oil industry "were without a valid or scientific basis." wzthpdc5kq


Concerns over deforestation may drive new approach to cattle ranching in the Amazon


(09/08/2009) While you're browsing the mall for running shoes, the Amazon rainforest is probably the farthest thing from your mind. Perhaps it shouldn't be. The globalization of commodity supply chains has created links between consumer products and distant ecosystems like the Amazon. Shoes sold in downtown Manhattan may have been assembled in Vietnam using leather supplied from a Brazilian processor that subcontracted to a rancher in the Amazon. But while demand for these products is currently driving environmental degradation, this connection may also hold the key to slowing the destruction of Earth's largest rainforest.


Start your engines with watermelon juice

(08/25/2009) Rejected watermelons that are currently plowed back into the field due to blemishes or misshapenness—and therefore deemed unsalable—could be used to drive your car. Results published in the open access journal Biotechnology for Biofuels show that the juice from these culled watermelons can either be efficiently turned into ethanol or used as a diluent for other biofuel crops.


Environmental disappointments under Obama

(08/24/2009) While the President has been bogged down for the last couple months in an increasingly histrionic health-care debate-which has devolved so far into ridiculousness that one doesn't know whether to laugh or cry-environmental decisions, mostly from the President's appointees have still been coming fast and furious. However, while the administration started out pouring sunshine on the environment (after years of obfuscated drudgery under the Bush administration), they soon began to move away from truly progressive decisions on the environment and into the recognizable territory of playing it safe-and sometimes even stupid.


Biofuel company eyes dead zone in the Gulf of Mexico for creating fish-powered fuel

(08/18/2009) 'Dead zones' in the ocean are called such for a reason. Every year agricultural run-off, especially fertilizer, floods the oceans with an abundance of nutrients leading to algae blooms, i.e. massive explosions of phytoplankton. The demise of these blooms, and the rise of bacteria feeding on them, eventually starves the entire area of oxygen creating a 'dead zone' where the vast majority marine life can't survive. Considered by most to be an environmental catastrophe, a new company is looking at dead zones in a different light: fuel and profit.


Oil companies in the UK are big users of palm oil biodiesel

(08/17/2009) British motorists are unwittingly big consumers of palm oil produced on rainforest lands in southeast Asia, reports The Times.


Will hydrocarbon biofuels replace gasoline and ethanol?

(08/13/2009) In a Perspectives piece in Science, John R. Regalbuto argues that the world will soon see a revolution in biofuels, but not those made from corn. Instead Regalbuto, program director of Catalysis and Biocatalysis at the National Science Foundation, says that the future of biofuels is in substances that can be converted into hydrocarbons, such as switch grass, woody biomass, corn stover, and even algae.


LUSH cosmetics launches campaign against palm oil


(08/10/2009) LUSH Cosmetics, a leading cosmetics-maker, will no longer use palm oil due to environmental concerns over its production. LUSH, which is now selling a palm oil-free soap, has launched a two-pronged campaign to make consumers aware of the impacts of palm cultivation on tropical forests and encourage other consumer-products companies, including Procter & Gamble, Unilever and Nestle, to reformulate their products using alternatives to palm oil.


Limit palm oil development to lands that store less than 40 tons of carbon/ha - study

(08/06/2009) A new study finds oil palm plantations store less carbon than previously believed, suggesting that palm oil produced through the conversion of tropical forests carries a substantial carbon debt.


Beer waste to be used for home biofuel production

(07/16/2009) Southern California residents will soon be able to produce their own ethanol fuel from beer residue.


Smart biofuels that don't hurt people or the environment are possible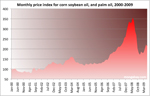 (07/16/2009) Sustainable biofuels can be a reality but only in combination with reductions in fuel demand and increased productivity on existing agricultural lands, argue researchers writing in the journal Science. Five years ago biofuels were seen as a panacea for the world's energy hunger and the need to address climate change, but increased production of biofuels soon contributed to a clutch of problems, including competition with food, resulting in rising prices, and large-scale conversion of rainforests and tropical grasslands for feedstocks, resulting in biodiversity loss and increased greenhouse gas emissions. Environmentalists and scientists condemned many biofuels — including ethanol produced from Midwestern corn ethanol and biodiesel generated from European rapeseed and Southeast Asian palm oil — as a short-sighted energy solution. Some biofuels were found to be even worse for the environment, and more costly, than conventional gasoline. However some researchers remain optimistic that smart biofuel production could help meet energy demand without hurting people or the planet. In a Science Policy Forum piece, David Tilman and colleagues explore some of these options, noting that biofuels can be produced in substantial quantities at low environmental cost


China to establish giant oil palm plantation in DR Congo

(07/10/2009) ZTE Agribusiness Company Ltd, a Chinese firm, plans to establish a one million hectare oil palm plantation in the Democratic Republic of Congo (DR Congo) for biofuel production, reports China state media.


Meeting food and energy demands by mid-century will be a challenge, says report

(06/25/2009) Meeting food and energy demands in a world where human population is expected to reach 9 billion by mid-century will require a range of approaches that increase the sustainability of agricultural production, reports a new assessment from Deutsche Bank's Climate Change Advisors (DBCCA).


Brazilian miner Vale signs $500M palm oil deal in the Amazon


(06/25/2009) Vale, the world's largest miner of iron ore, has signed a $500 million joint venture with Biopalma da Amazonia to produce 160,000 metric tons of palm oil-based biodiesel per year, reports Reuters. Vale says the deal will save $150 million in fuel costs starting in 2014, with palm oil biodiesel replacing up to 20 percent of diesel consumption in the company's northern operations. The biodiesel will be produced from oil palm plantations in the Amazon state of Pará. The move is likely to stir up criticism from environmentalists that fear palm oil production could soon become a major driver of deforestation in the region.


Bill Clinton speaks out for rainforests in Brazil

(06/03/2009) Former US president Bill Clinton spoke out against rainforest destruction on Monday in Brazil. Headlining the Ethanol Summit 2009 in Sao Paulo, Clinton spoke of the positive role ethanol could play in lowering carbon emissions, but not when at the expense of rainforest.


Bioelectricity bests ethanol on two fronts: land use and global warming



(05/07/2009) Yesterday the Obama Administration established a Biofuels Interagency Working Group to oversee implementation of new rules and research regarding biofuels. On the group's first day of work they would do well to look at a new study in Science Magazine comparing the efficacy of ethanol versus bioelectricity.


Sime Darby signs palm oil deal in Liberia

(05/04/2009) Sime Darby, a Malaysian palm oil producer, will invest $800 million in palm oil and rubber plantations in Liberia, reports Reuters.


Environmental campaign blocks palm oil project in Cote d' Ivoire wetland

(04/25/2009) Environmentalists have thwarted plans to establish an oil palm plantation in the Tanoe forest wetlands of southern Cote d' Ivoire (Ivory Coast), reports AFP.


Malaysian palm oil targets the Amazon

(03/25/2009) Malaysia's Land Development Authority FELDA will soon break ground on a joint venture with a Brazilian firm to establish 30,000-100,000 hectares (75,000 - 250,000 acres) of oil palm plantations in the heart of the Amazon rainforest, reports the Malaysian Star.


Economic crisis hurts forestry sector, sustainability initiatives

(03/16/2009) The global economic crisis has slowed demand for timber products and may undermine efforts to improve the environmental performance of forestry, reports the U.N. Food and Agriculture Organization (FAO) in its biannual "State of the World's Forests 2009", released today.


80% of agricultural expansion since 1980 came at expense of forests


(02/15/2009) More than half of cropland expansion between 1980 and 2000 occurred at the expense of natural forests, while another 30 percent of occurred in disturbed forests, reported a Stanford University researcher presenting Saturday at the annual meeting of the American Association for the Advancement of Science (AAAS) in Chicago.


Cellulosic ethanol healthier, better for the environment, than corn ethanol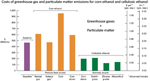 (02/03/2009) Ethanol produced from switchgrass, prairie biomass, and Miscanthus will reduce the environmental and health impacts of expanded biofuels production relative to using corn as a feedstock, report researchers writing in the journal Proceedings of the National Academy of Sciences.


Biochar and its Role in Mitigating Climate Change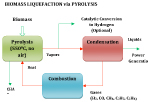 (12/17/2008) The growing concerns about climate change have brought biochar, a charcoal produced from biomass combustion, into limelight. Biochar is a carbon-rich, fine-grained residue which can be produced either by ancient techniques (such as covering burning biomass with soil and allowing it to smolder) or state-of-the-art modern pyrolysis processes. Combustion and decomposition of woody biomass and agricultural residues results in the emission of a large amount of carbon dioxide. Biochar can store this CO2 in the soil leading to reduction in GHGs emission and enhancement of soil fertility. Biochar holds the promise to tackle chronic human development issues like hunger and food insecurity, low agricultural productivity and soil depletion, deforestation and biodiversity loss, energy poverty, air pollution and climate change. Thus, biochar could make a difference in the energy-starved countries of Asia, Africa and Latin America as well as the industrialized world with its vast array of benefits.


Finland, Sweden push for loophole that would drive destruction of peatlands around the world

(12/09/2008) Finland and Sweden are pushing for a loophole in the E.U.'s Renewable Energy Directive that would open up vast tracts of peatlands around the world to development for biofuels production. The move could have drastic consequences for climate and biodiversity, warns Wetlands International, an environmental group.


Degraded grasslands better option for palm oil production relative to rainforests, finds study

(12/03/2008) Producing biofuels from oil palm plantations established on degraded grasslands rather than tropical rainforests and peat lands would result in a net removal of carbon from the atmosphere rather than greenhouse gas emissions, report researchers writing in Conservation Biology. The results confirm that benefits to climate from biofuel production depend greatly on the type of land used for feedstocks.



Page 1 | Page 2 | Page 3