News articles on indonesia

---
Mongabay.com news articles on indonesia in blog format. Updated regularly.





Behind the scenes of Showtime's blockbuster series on climate change


(04/18/2014) For years climate change activists and environmentalists have been clamoring for a high-profile, high-impact TV series about climate change to make Americans more aware of an issue that will affect billions of people around the globe in coming decades. This week they finally got it when Showtime released the first episode of Years of Living Dangerously, a big-budget TV series featuring a number of Hollywood's biggest stars as reporters and corespondents.


Is Aru safe? Indonesia suspends plan to clear half the islands' forests


(04/17/2014) Aru, an area made up of about ninety-five low-lying islands in the Maluku province of eastern Indonesia, has suspended a plan to clear half of its total forest cover for sugar cane. However, the island paradise is still not safe from large-scale deforestation, according to a report from Mongabay-Indonesia.


Riddled with tumors: another blow to the Sumatran rhino species


(04/14/2014) Conservation for Sumatran rhinos suffered another blow last week, only days after Suci—one of only ten rhinos in captive breeding efforts—died at Cincinnati Zoo. Scientists in the Malaysian state of Sabah revealed that a newly captured female, Iman, suffers from an assortment of tumors in her uterus, hugely complicating reproduction efforts.


Forests in Indonesia's concession areas being rapidly destroyed


(04/10/2014) Forest clearing within areas zoned for timber, logging, oil palm, and mining accounted for nearly 45 percent of deforestation in Indonesia between 2000 and 2010, finds a new study that examined forest loss within industrial concessions.


Cargill commits to zero deforestation, but environmentalists have questions


(04/09/2014) After years of criticism from environmental groups, Cargill says it will establish policies to eliminate deforestation, peatlands conversion, and social conflict from its palm oil supply chain. But activists aren't yet sure what to make of the agribusiness giant's pledge. On Tuesday Cargill released a letter it sent to the Roundtable on Sustainable Palm Oil (RSPO), a body that sets eco-certification standards, in response to a Greenpeace Report linking it to deforestation.


Emissions from rainforest logging average 16% of those from deforestation


(04/08/2014) Carbon emissions from selective logging operations in tropical rainforests are roughly a sixth of those from outright forest clearing, finds a new study that evaluated 13 forestry concessions in six countries. The study analyzed carbon losses from elements of logging operations, including timber extraction, collateral damage to surrounding vegetation, and logging infrastructure like roads and skid trails.


Featured video: Showtime releases first episode of major new climate change series online


(04/08/2014) Although Showtime's landmark new climate change series doesn't premiere until Sunday, the network has released an edited version of the first episode of Years of Living Dangerously to the public (see below). The nine-part documentary series is being billed as a "groundbreaking" exploration into the many ways that climate change is already wreaking havoc on the lives of people around the world.


Indonesian 'legal' timber scheme could be greenwashing illegal products, NGOs warn


(04/07/2014) Flaws in the country's system to verify legal wood products could have implications for trade with Europe, as new research suggests even certified companies in Indonesia may not be meeting EU standards. Indonesian civil society groups have called on their government to reform its legal timber certification system, pointing to widespread illegal practices among certified companies and an auditing system that is 'almost impossible' for companies to fail.


Is deforestation-free clothing possible?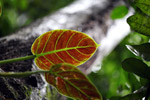 (04/02/2014) H&M and Zara/Inditex, two of the world's largest clothing companies, today pledged to eliminate old-growth forest destruction from their products. The commitment lends support to a new front on efforts to cut deforestation out of the supply chains of global brands. Until now, most of the focus of campaigners has been on pulp and paper, timber, and agricultural commodities like soy, palm oil, and cattle.


Death of young Sumatran rhino shouldn't discourage captive breeding efforts say conservationists


(04/01/2014) Just over two weeks ago, conservationists in the Malaysian state of Sabah managed to finally catch a wild Sumatran rhino female after months of failed attempts. But following such hopeful events, comes bad news thousands of miles away: a young female rhino, named Suci, died over the weekend at the Cincinnati Zoo.


Deforestation makes Indonesia hotter, reduces quality of life


(03/26/2014) One of the reasons I like living in the tropics is that they are perpetually warm. A pair of shorts and a light shirt will comfortably get you through the day and night in most parts of Indonesia. Still there are the occasional unpleasant extremes. Even the most cold-blooded creature will likely break into a sweat walking for more than a few minutes in the sun filtering through Jakarta's polluted skies. We consider such heat a normal part of the tropics. But is it really?


Alien trees use logging roads to invade Borneo forests


(03/25/2014) The spiked pepper tree (Piper aduncum) is native to the American tropics, but has made itself at home in a variety of other locales where it can crowd out local vegetation and interfere with forest recovery. Although it's been slow to spread through Borneo since its introduction to Indonesia in 1952, new logging roads appear to be driving the species farther afield. A study in mongabay.com's open access journal Tropical Conservation Science raises concerns that these roads may bring unintended plant colonists to new areas – putting the biodiversity of forests at risk.


Indigenous communities demand forest rights, blame land grabs for failure to curb deforestation


(03/25/2014) Indigenous and forest-dependent peoples from Asia, Africa and Latin America have called for increased recognition of customary land rights in order to curb deforestation and ensure the survival of their communities. The Palangkaraya Declaration on Deforestation and the Rights of Forest Peoples calls on governments to uphold forest peoples' rights to control and manage their customary lands and to halt rights-violating development projects being carried out without consent from local communities.


General Mills, Colgate-Palmolive announce deforestation-free policies for palm oil sourcing


(03/24/2014) Two consumer products giants have joined the wave of companies committing to deforestation-free palm oil. On Monday General Mills and Colgate-Palmolive both announced palm oil policies that go beyond standards set by the Roundtable on Sustainable Palm Oil (RSPO), the industry's main certification body. The policies include provisions to protect wildlife-rich rainforests and carbon-dense peatlands, while respecting the rights of local communities.


Indonesia's orangutan action plan failing to save great red apes


(03/24/2014) In December 2007, President Susilo Bambang Yudhoyono launched Indonesia's Strategy and Action Plan for National Conservation of Orangutans. Quoting the president from his speech, 'this will serve as a blueprint for our efforts to save some of our most exotic but endangered wildlife.' Furthermore, the president said that 'the Orangutan action plan formally endorses Indonesia's commitment to orangutan conservation as expressed in 2005 when Indonesia signed the Kinshasa Declaration on the Protection of Great Apes in the Democratic Republic of Congo.'


Community's push to clear forest for plantation challenges efforts to conserve in Indonesia


(03/20/2014) In the swampy peatlands of Basilam Baru in Sumatra's Riau Province a conflict between a community and a woodpulp company is illustrating some of the intractable challenges of conserving forests and addressing deforestation in Indonesia. On first glance the story seems depressingly familiar. One actor wants to preserve the forest, which serves as critical habitat for endangered Sumatran tigers and clouded leopards. The other wants to clear it for a plantation.


Photos: Forests, peatlands, plantations, and deforestation in Riau


(03/19/2014) Indonesia's Riau Province on the island of Sumatra has experienced rapid deforestation since the early 1990's, with primary forest cover plummeting by 85 percent in twenty years. Most of this forest loss has been driven by plantation development for timber, woodpulp, and palm oil production.


3 environmental reporting prize winners to explore drivers of deforestation, community forestry, and sustainable seafood in China


(03/19/2014) Mongabay.org, the non-profit arm of environmental science web site Mongabay.com, has selected winners of three environmental reporting prizes under its Special Reporting Initiatives (SRI) program. The three prizes, which were launched in January, explore the impacts of rising human consumption on forest and marine ecosystems. The winners, selected from more than 150 applicants by a panel of issue-area experts, include Robert S. Eshelman, Ruxandra Guidi and Bear Guerra, and Dominic Bracco II and Erik Vance.


APP pledges to restore forests, if given the opportunity


(03/18/2014) Over the past 20 years, Sumatra's lowland rainforests have been destroyed at a virtually unmatched rate and scale. Since 1990, the island's primary forests shrank by 40 percent while its overall forest cover declined by 36 percent, mostly the result of logging, agricultural expansion, and conversion for oil palm and timber plantations. What little forest does survive is often degraded — today less than 8 percent of Sumatra retains primary forest.


Will zero deforestation commitments save Indonesia's forests?


(03/17/2014) Skirting the Malacca Strait near the Indonesian city of Dumai the air is thick with haze from peat fires burning below. As the sky clears, a landscape of sharply-cut geometric shapes becomes apparent. What was once carbon-dense peat forests and rainforests are today massive oil palm and wood pulp plantations.


Logging giant suspends operations to fend off plantations from fires


(03/15/2014) Indonesian Pulp & paper giant Asia Pacific Resources International Limited (APRIL) says it has suspended operations at a concession in Riau Province in order to shift staff toward fighting back fires that threaten its plantations. In a statement issued Friday, APRIL said its plantations on Pulau Padang, a peat island off the coast of Sumatra, are at risk due to fires illegally set outside its concessions.


Indonesian sugar company poised to destroy half of island paradise's forests


(03/14/2014) An Indonesian plantation company may be preparing to destroy up to half of the natural forests on Indonesia's remote Aru Islands, reports Forest Watch Indonesia. Analyzing land use plans for Aru, Forest Watch Indonesia found that local government officials have turned over 480,000 hectares (1.2 million acres) to 28 companies held by PT. Menara Group, a plantation conglomerate. 76 percent of the area is currently natural forest. Converting the area to sugar plantations would cut Aru's forest cover by half, from 730,000 ha to 365,000 ha.


Indonesia's proposed peat law too weak to protect peatlands, stop haze, says Greenpeace

(03/14/2014) A new regulation aiming to protect peatlands is likely to fall short of its goals, failing to stop peat degradation, emissions, and fires that are driving the current haze crisis in Southeast Asia, asserts a new analysis from Greenpeace.


Sumatra on fire: burning spikes in Indonesia

(03/13/2014) Fires in Sumatra's Riau province have spiked to levels unseen since last June, finds new analysis from the World Resources Institute (WRI) that reveals widespread burning within concessions managed by pulpwood, palm oil, and logging companies.


Indonesia politician gets 14 years in jail for illegal permits, forest corruption


(03/13/2014) The former governor of Indonesia's Riau province has been sentenced to 14 years in prison and ordered to pay almost $90,000 in fines for illegally issuing logging permits in Riau and bribes linked to construction projects for sports facilities. On Wednesday, the anti-corruption court in Pekanbaru found former Riau Governor Rusli Zainal guilty of embezzlement relating to the illegal issuance of logging permits in the central Sumatran province, which has seen huge areas of forest lost to palm oil and pulp and paper companies in recent years.


West Sumatra joins Indonesia's REDD+ program

(03/12/2014) West Sumatra has officially joined Indonesia's effort to cut forest loss as a pilot province under the country's REDD+ program.


Conservationists catch wild Sumatran rhino, raising hope for world's most endangered rhinoceros


(03/12/2014) Conservationists have succeeded in catching a wild Sumatran rhino in the Malaysia state of Sabah in Borneo, according to local media reports. Officials are currently transferring the rhino, an unnamed female, to a rhino sanctuary in Tabin National Park where experts will attempt to mate it with the resident male, Tam. The Sumatran rhino (Dicerorhinus sumatrensis) is one of the world's most imperiled species with less than 100 individuals left.


Photos: Greenpeace stages protest in rainforest destroyed for palm oil


(03/10/2014) On Monday, Greenpeace activists in Indonesia staged a dramatic protest in an area of rainforest freshly cleared for a new oil palm plantation in Central Kalimantan. The demonstration came under the group's campaign to push consumer products giant Proctor & Gamble (P&G) to strengthen its palm oil sourcing policy to include a zero deforestation commitment like those signed recently by Nestle, Neste Oil, and Kellogg's, among others.


Islamic clerics issue 'fatwa' against poaching, declare the illegal wildlife trade 'haram'


(03/10/2014) Indonesia's Islamic clerics drew praise from conservation groups last week after the top clerical body in the world's largest Muslim-majority country issued a fatwa, or religious decree, against poaching and wildlife trafficking. The Indonesian Council of Ulema (MUI) announced the fatwa on Tuesday, declaring the illegal wildlife trade to be haram, or forbidden under Islamic law. The fatwa forbids Indonesia's Muslims from "all activities resulting in wildlife extinction" and is meant in part to help support existing national laws protecting endangered species, which are poorly enforced and have done little to prevent poaching.


Snickers, Twix to be deforestation-free


(03/10/2014) Mars, Inc., the maker of M&M's, Snickers, Twix, and a variety of other food products, has committed to a zero deforestation policy for the palm oil it sources, reports Greenpeace. The policy pledges Mars to only using palm oil produced legally and without conversion of high conservation value areas, peatlands, or high carbon stock areas like tropical rainforests.


Does haze from burning forests affect marine life?


(03/10/2014) Two scientists are calling on researchers, NGOs, and governments to begin studying the impact of burning forests and peatlands in Indonesia on the already-threatened marine ecosystems of Southeast Asia. Every year, Indonesian farmers set forests, vegetation, and peatlands alight to clear them for agriculture, often palm oil, and pulp and paper plantations. Not only do these practices destroy hugely-diverse tropical forests, but the resulting haze spreads to many parts of Southeast Asia, threatening regional health and impacting economies. Now, a new paper argues that the sinister impacts of Indonesia's burning may extend as far as the oceans.


Next big idea in forest conservation? Privatizing conservation management


(03/07/2014) Is it possible to equitably divide the planet's resources between human and non-human societies? Can we ensure prosperity and rights both to people and to the ecosystems on which they rely? In the island archipelago of Indonesia, these questions become more pressing as the unique ecosystems of this global biodiversity hotspot continue to rapidly vanish in the wake of land conversion (mostly due to palm oil, poor forest management and corruption. For 22 years, Dr. Erik Meijaard has worked in Indonesia. Now, from his home office in the capitol city, Jakarta, he runs the terrestrial branch of an independent conservation consultancy, People and Nature Consulting International (PNCI).


Norway's pension fund continues to invest in coal companies destroying Indonesia's forests

(03/06/2014) Norway's massive sovereign wealth fund is continuing to invest in coal companies that are destroying forests in Indonesia despite divesting from forestry and plantation companies with poor environmental track records, reports the Rainforest Foundation Norway.


Peatlands biosphere reserve facing severe encroachment in Sumatra

(03/06/2014) An important reserve that contains a block of fast-dwindling lowland swamp forest in Riau Province is facing an onslaught of encroachment for illegal oil palm plantations, worsening choking haze in the region, reports Mongabay-Indonesia.


Clash with palm oil company leaves one indigenous community member dead in Sumatra


(03/06/2014) A member of the Suku Anak Dalam indigenous community was killed and five others were injured during a clash with security forces on an oil palm concession owned by PT Asiatic Persada in Sumatra, reports Mongabay-Indonesia. The incident occurred Wednesday evening in Bungku, Jambi.


Fast food companies are laggards on palm oil sourcing safeguards


(03/05/2014) Fast food companies are lagging behind other consumer products companies in efforts to establish policies that favor deforestation-free and conflict-free palm oil, finds a new assessment published by the Union of Concerned Scientists, an advocacy group. The report, titled 'Donuts, Deodorant, Deforestation: Scoring America's Top Brands on Their Palm Oil Commitments', looked at palm oil sourcing policies of 30 of the largest fast food, personal care, and packaged food corporations in the United States. It found leadership by a handful of firms.


Javan rhino population jumps by over 10 percent

(03/04/2014) The Javan rhino population has increased by over ten percent from 2012 to last year, according to new figures released by Ujung Kulon National Park. Using camera traps, rangers have counted a total of 58 Javan rhinos, up from 51 in 2012. Although the species once roamed much of Southeast Asia, today it is only found in Ujung Kulon National Park in western Javan and is known as one of the most imperiled mammals on the planet.


After GAR expands policy, over 50% of world's palm oil bound by zero deforestation commitments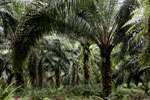 (03/03/2014) Over half the world's palm oil traded internationally is now bound by zero deforestation commitments after Singapore-based Golden-Agri Resources (GAR) extended its forest conservation policy across all palm oil it produces, sources and trades. In a filing posted Friday Singapore Stock Exchange, GAR announced its breakthrough forest conservation policy now applies to all the palm oil it trades.


Can palm oil move past its bad reputation?


(03/02/2014) Indonesia's palm oil industry has gained a notorious reputation in recent years. Palm oil companies are routinely accused of clearing primary forests, destroying the habitats of endangered species, releasing massive amounts of carbon by draining peat swamps and fueling land conflicts with local communities. In the face of this widespread criticism, some palm oil companies are exploring ways to clean up their operations by implementing innovative programs to minimize harm to the environment and ensure local communities benefit from palm oil investments, according to a new study.


NASA photo reveals ongoing haze problem in Sumatra

(03/01/2014) A new satellite image released by NASA highlights Indonesia's ongoing problem with haze caused by land-clearing fires set across carbon-dense peatlands on the island of Sumatra.


Palm oil plantations allegedly poison seven Critically Endangered elephants in Sumatra

(02/28/2014) Wildlife officials suspect foul play in the deaths of seven Sumatran elephants on the outskirts of Tesso Nilo National Park. Officials stumbled on the corpses of one female elephant, five young males, and one male calf in mid-February. Although the males had their tusks hacked off, the officials suspect the elephant were poisoned in revenge for disturbing illegal palm oil plantations inside the park.


Palm oil's climate impact worse than thought due to methane emissions

(02/27/2014) Methane leaks from palm oil wastewater significantly increases the climate impact of palm oil production beyond emissions from land clearance, fire, and peatlands drainage, reports a new study published in Nature Climate Change. The research, led by Philip. G. Taylor of the University of Colorado, finds that annual methane emissions from palm oil wastewater effluent amount to the equivalent of 115 million tons carbon dioxide in Malaysia and Indonesia alone, or roughly 15 percent of total emissions from peat oxidation and land use change in the two countries.


Procter & Gamble's palm oil suppliers linked to deforestation (photos)


(02/26/2014) A year-long investigation by Greenpeace has found companies that supply Procter & Gamble (P&G) (NYSE:PG) with palm oil are engaged in clearing of rainforests and peatlands in Indonesia, suggesting that Head & Shoulders shampoo and other consumer products made by the company may be linked to forest destruction.


Borneo monkeys lose a tenth of their habitat in a decade

(02/25/2014) Four species of langurs monkeys that are endemic to Borneo lost more than a tenth of their habitat in just ten years, finds a study published in the journal Biodiversity and Conservation.


If Indonesia can't protect its orangutans, why doesn't it just 'sell' them?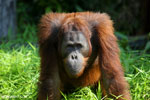 (02/23/2014) It is obvious that at the moment Indonesia neither has the political commitment nor ability to safeguard its dwindling populations of orangutans. Despite its Presidentially supported Action Plan to stabilize all remaining wild populations by 2017, orangutan habitats in Sumatra and Borneo are disappearing as rapidly as ever.


Indonesian cop caught smuggling rare timber worth millions escapes with 2-year sentence


(02/21/2014) Green activists are crying foul after an Indonesian police officer believed to have laundered nearly $128 million in proceeds from illegal fuel and timber smuggling was sentenced to just two years in prison for illegal logging – a verdict described as 'shockingly lenient' and 'unbelievable' given the extent of his alleged crimes


Indonesia pledges to protect manta rays


(02/21/2014) In a move signaling their commitment to CITES agreements on international trade of plants and animals, the Indonesian government declared two species of manta ray 'protected' under Indonesian law. Decree Number 4/KEPMEN-KP/2014 issued by Ministry of Maritime Affairs and Fisheries states that two manta ray species, Manta birostris and Manta alfredi, now enjoy full protection throughout their entire life cycle. The decree explicitly extends that protection to all parts of their body.


APP, environmentalists talk future of Indonesia's forests


(02/20/2014) In February 2013, one of the world's most notorious forestry companies announced it would no longer chop down rainforests and peatlands to produce pulp and paper. The move was met with considerable skepticism by critics who had seen the company break previous high profile commitments to end deforestation. Why would this time be any different?


Uprising against illegal mining in Indonesia pits villagers against miners, police

(02/19/2014) Hundreds of villagers and fishermen on Bangka Island in North Sulawesi attempted to stop a ship owned by PT Mikgro Metal Perdana (MMP) from offloading heavy machinery to be used in mining operations. The Indonesian Supreme Court ruled in November that the company's mining permits, issued by the local government, should be invalidated.


REDD+ should finance corridors between protected areas, argues study

(02/14/2014) The Reducing Emissions from Deforestation and Forest Degradation (REDD+) program should finance protection of corridors linking existing protected areas in order to better safeguard biodiversity while simultaneously helping mitigate climate change, argues a study published last month in Nature Climate Change.


One person killed, two injured in elephant attacks in Indonesia this year


(02/12/2014) It was near dawn on Jan. 4 when a critically endangered Sumatran elephant (Elephas maximus sumatranus) destroyed a small shack near a plantation in Indonesia's Aceh province, killing a local farmer from West Aceh district and injuring his 13-year-old son. Yusmani, 59, was trampled to death while his son, Reverendi, escaped with a broken leg.


Indonesia rejects, delays 1.3m ha of concessions due to moratorium

(02/12/2014) The Indonesian government has rejected nearly 932,000 hectares (2.3 million acres) of oil palm, timber, and logging concessions due to its moratorium on new permits across millions of hectares of peatlands and rainforests, reports Mongabay-Indonesia.


Despite falling palm oil price, premium for 'sustainable' product rises


(02/12/2014) Despite a sharp drop in the price of palm oil since 2011, premiums for certificates representing palm oil produced under the Roundtable on Sustainable Palm Oil (RSPO) standard have risen due to increased demand for greener palm kernel oil (CPKO), reveals data released by GreenPalm.


Reduced impact logging failing to cut emissions in Indonesia


(02/10/2014) Advocates for reduced impact logging in tropical forests often make a case that better forest management cuts carbon emissions relative to traditional forms of timber harvesting. While the argument for altering logging approaches to limit forest damage makes intuitive sense, a new study suggests that the carbon benefits may not bear out in practice.


Endangered tiger killed in Sumatra

(02/01/2014) A young Sumatran Tiger (Panthera tigris sumatrae) was shot and killed by a coffee farmer in Jambi Province. With an estimated 400 individuals left in the wild, the species is Critically Endangered, while habitat loss increasingly forces them into populated areas to search for food.


APRIL's green pledge falls short, say environmentalists

(01/31/2014) Asia Pacific Resources International Holdings Ltd (APRIL), Indonesia's second-largest pulp and paper producer, has announced a new environmental policy that aims to stem criticism about its forestry practices, which include large-scale conversion of rainforests and peatlands in Sumatra. But environmentalists say the pledge falls far short of the commitment made by APRIL's biggest competitor, Asia Pulp & Paper (APP), last year.


Rainforest Alliance to independently audit APP's zero deforestation commitment


(01/29/2014) The Rainforest Alliance has agreed to conduct an audit of Asia Pulp & Paper's progress in implementing the zero deforestation policy the forestry giant signed last year. The deal, announced Thursday in Jakarta, could help boost the credibility of APP's policy, which while heralded as a breakthrough by several environmental groups, is still viewed with skepticism by some prominent critics, who remember past broken commitments from the paper producer.


Through careful management, indigenous people have shaped Asian rainforests for 11,000 years


(01/28/2014) Humans have been actively managing vast areas of Southeast Asia's forests for longer than previously believed, according to research by paleoecologists from the United Kingdom presented in the current Journal of Archaeological Science. Strong evidence suggests that humans in Borneo, Sumatra, Java, Thailand and Vietnam have engaged in agricultural practices for the last 11,000 years. These findings may help bolster the claims of local indigenous peoples under threat of eviction from their traditional lands.


One quarter of sharks and rays threatened with extinction


(01/22/2014) One quarter of all shark and ray species are threatened with extinction, according to a new study published in the open-access journal eLife. The paper analyzed the threat and conservation status of 1,041 species of chondrichthyans—the class of fish whose skeletons are made of cartilage instead of bone which includes sharks, rays, skates and chimaeras—and found this group to be among the most threatened animals in the world.


Two journalists awarded prizes for reporting on fisheries in the Pacific


(01/20/2014) Mongabay.org - a non-profit dedicated to raising awareness of social and environmental issues relating to tropical forests and other ecosystems - has announced the winners of two environmental reporting prizes under its Special Reporting Initiative (SRI) program. The prizes sought proposals to investigate questions around marine fisheries management in the Pacific.


Indonesian logger faces expulsion from business sustainability group

(01/17/2014) Indonesian pulp and paper giant Asia Pacific Resources International Limited (ARPIL) faces expulsion from the World Business Council for Sustainable Development (WBCSD), a body of 200 large companies that have made sustainability commitments, if it fails to stop clearing rainforests and peatlands on the island of Sumatra, reports Greenpeace.


Land conflicts complicate effort to spare forests from palm oil in Borneo


(01/17/2014) A widely-heralded effort to spare carbon-dense rainforests and peatlands from palm oil development in Indonesian Borneo is facing new criticism after an investigation by rights groups found evidence of unresolved conflicts over community land. The report, published Friday by the Forest Peoples Program and TUK-Indonesia, looked at a carbon conservation pilot project run by Golden Agri Resources (GAR), a Singapore-based agribusiness giant that is one of Indonesia's largest palm oil producers.


WALHI Jambi: Forestry giant allegedly evaded $15m in taxes


(01/16/2014) Sinar Mas Group allegedly defrauded the Indonesian government of $15 million by avoiding reforestation taxes on 2,000 hectares in Jambi province. The land is reportedly managed by subsidiaries of Sinar Mas Group which do not have the proper concession permits. The discovery came after analysis of public reports and an audit conducted last year by BPK (The Audit Board of the Republic of Indonesia), as reported by the non-profit Indonesian Forum for the Environment (WALHI), an Indonesian affiliate of Friends of the Earth.


Indonesia police nab illegal wildlife traffickers in sting operation


(01/12/2014) Police in Indonesia's Aceh province have arrested two wildlife trafficking suspects allegedly behind five tiger poaching rings operating in the forests of northern Sumatra. The arrests followed a months-long investigation and an undercover sting operation in which police seized thousands of dollars worth of illegal animal parts.


In precedent-setting case, palm oil company fined $30M for destroying orangutan forest


(01/09/2014) In a precedent-setting case, an Indonesian court has found a palm oil company guilty of violating environmental laws and ordered it to pay $30 million in fines and reparations for clearing an area of protected peat forest that is a stronghold for endangered orangutans in Indonesia's Aceh Province. In a ruling handed down Wednesday, the Meulaboh district court concluded that PT Kallista Alam illegally cleared and burned forest within the the protected Tripa peat swamp in northwestern Sumatra.


Requiem or recovery?: the Sumatran rhino 200 years after its description


(01/08/2014) In 1893, William Bell, a surgeon in the service of the Dutch East India Company stationed in Bencoolen, Sumatra, examined the body of a dead rhinoceros. The animal, a male, was relatively small as rhinoceroses go, measuring only four feet four inches at the shoulder and eight feet five inches from its nose to the tip of its tail. Dr. Bell noted that the animal resembled a large hog and judged it to be a young individual based upon the condition of the bones and teeth.


Company accused of logging endangered rainforest trees in breach of timber legality certificate


(01/07/2014) An Indonesian wood supplier that was recently certified under the country's legal timber verification scheme has been clearing natural forests – including stands of endangered ramin trees – and draining peat swamps on its concession, alleges a local environmental watchdog. The company, the group says, is also implicated in corruption linked to its concession permit. The organization is calling for the company's legal timber certification to be revoked and urging auditors not to issue legality certificates to companies involved in corruption.


Environmental degradation leads to public health crises


(01/07/2014) A 'systematic and comprehensive' approach is needed to understand the impact of human behavior on the world's public health, according to a new report. Written by the Heal (Health & Ecosystems Analysis of Linkages) consortium, the study highlights multiple examples of the impact on human health from environmental degradation, including sickness, death and even childhood reductions in IQ.


Python attack kills security guard in Bali

(12/27/2013) A security guard at a hotel in Bali was killed after he tried to catch a 13-foot-long (4m) python, reports Agence France-Presse.


Rainforest news review for 2013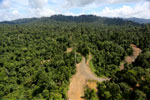 (12/26/2013) 2013 was full of major developments in efforts to understand and protect the world's tropical rainforests. The following is a review of some of the major tropical forest-related news stories for the year. As a review, this post will not cover everything that transpired during 2013 in the world of tropical forests. Please feel free to highlight anything this post missed via the comments section at the bottom. Also please note that this review focuses only on tropical forests.


Indonesia appoints head of REDD+ agency to implement forest conservation plan


(12/20/2013) Indonesia has selected the first chief of its new REDD+ agency: Heru Prasetyo, an administrator and former private sector management consultant, reports Indonesian President Susilo Bambang Yudhoyono's office. Prasetyo will take up the challenging task of implementing Indonesia's REDD+ program, which aims to steer the Southeast Asian nation away from business-as-usual management of its fast dwindling forests. The REDD+ program is part of the broader government plan to cut Indonesia's greenhouse has emissions by at least 26 percent from a projected 2020 baseline.


Top 10 HAPPY environmental stories of 2013


(12/19/2013) China begins to tackle pollution, carbon emissions: As China's environmental crisis worsens, the government has begun to unveil a series of new initiatives to curb record pollution and cut greenhouse emissions. The world's largest consumer of coal, China's growth in emissions is finally slowing and some experts believe the nation's emissions could peak within the decade. If China's emissions begin to fall, so too could the world's.


Ongoing deforestation reported in Borneo concession held by APP supplier


(12/18/2013) Up to 1,400 hectares of forest have been cleared in a concession belonging to an Asia Pulp & Paper (APP) supplier in Borneo, potentially putting the company in breach of the forestry giant's zero deforestation commitment, reports a coalition of local NGO's. In a report released Tuesday, Relawan Pemantau Hutan Kalimantan (RPHK), a coalition of NGO's in part supported by WWF-Indonesia, said that blocks of natural forest have been cleared in a concession belonging to PT Daya Tani Kalbar (DTK), an APP supplier. The clearing has taken place since APP's moratorium went into effect February 1, 2013.


Indonesian palm oil company demolishes homes and evicts villagers in week-long raid


(12/14/2013) Nearly 150 homes were reportedly destroyed in the latest incident in a long-standing conflict between indigenous Batin Sembilan residents and former Wilmar unit PT Asiatic Persada. Indonesian security forces allegedly stormed several villages inside a Sumatran palm oil plantation concession last weekend and earlier this week, accompanying company staff and hired thugs accused of destroying dozens of homes and looting residents' property.


Big data shows tropical mammals on the decline


(12/12/2013) The world's largest remote camera trap initiative—monitoring 275 species in 17 protected areas—is getting some big data assistance from Hewlett-Packard (HP). To date, the monitoring program known as the Tropical Ecology Assessment and Monitoring (TEAM) Network has taken over 1.5 million photos of animals in 14 tropical countries, but conservationists have struggled with how to quickly evaluate the flood of data.


Logging kingpin linked to kidnapping, violent assault seeks legitimacy via IPO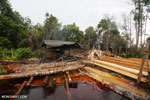 (12/11/2013) A businessman whose company kidnapped and violently assaulted environmentalists investigating illegal logging in a national park is set to earn millions of dollars from Thursday's initial public offering of Sawit Sumbermas Sarana, a palm oil company with holdings in Indonesian Borneo. Environmentalists are warning responsible investors to steer clear of the IPO.


Environmentalists call for recognition of orangutan, rhino habitat as heritage site

(12/11/2013) Environmentalists in Indonesia's Aceh Province are calling upon the local governor to nominate the Leuser Ecosystem as a UNESCO World Heritage Site to help protect the area — one of the last places where rhinos, elephants, tigers, and orangutans share the same habitat — from new legislation that would grant large blocks of forest for logging concessions, mining, and industrial plantations.


Indonesia urged to implement decision recognizing indigenous rights to land


(12/10/2013) Indigenous rights groups are circulating a petition asking the Indonesian government to immediately implement a court ruling that would take management of million of hectares of customary forest out of the hands of the Ministry of Forestry and turn it over to traditional communities. The petition was posted on Change.org by Indigenous Peoples Alliance of the Archipelago (AMAN).


Top 10 Environmental Stories of 2013


(12/10/2013) 1. Carbon concentrations hit 400ppm while the IPCC sets global carbon budget: For the first time since our appearance on Earth, carbon concentrations in the atmosphere hit 400 parts per million. The last time concentrations were this high for a sustained period was 4-5 million years ago when temperatures were 10 degrees Celsius higher. Meanwhile, in the slow-moving effort to curb carbon emissions, the Intergovernmental Panel on Climate Change (IPCC) crafted a global carbon budget showing that most of the world's fossil fuel reserves must be left untouched if we are to avoid catastrophic climate change.


Palm oil IPO presents environmental, financial risks


(12/10/2013) An Indonesian palm oil company has failed to disclose all the financial and environmental risks to investors ahead of its December 12 initial public offering (IPO), alleges a new report from environmental groups. PT Sawit Sumbermas Sarana (SSMS), a palm oil company that operates plantations in Indonesian Borneo, aims to raise a trillion ($88 million) in this week's IPO.


APP's Borneo expansion to be constrained by forest conservation policy


(12/04/2013) Asia Pulp & Paper (APP) will not convert any blocks of forest found to have high conservation value or substantial carbon stocks as it expands in Indonesian Borneo, according the forestry giant's managing director of sustainability. Responding to a report published by Greenomics, Aida Greenbury said APP's 10-month-old forest conservation policy applies to four suppliers operating in East and West Kalimantan.


Palm oil company Bumitama under fire for clearing rainforest, endangering orangutans


(12/02/2013) Bumitama Agri, an Indonesian palm oil producer, is breaking the law by clearing forests and developing plantations without the proper licenses, a coalition of NGOs said in a report released on Nov. 21. The groups have called on financiers to either force Bumitama to shape up or cut ties with the company and with global palm oil traders such as Wilmar and IOI that do business with Bumitama.


Indonesia's national airline carrier bans shark fins


(11/23/2013) Indonesia's national carrier Garuda Indonesia has joined a growing number of airlines looking to curb the international shark fin trade by banning the transport of shark fins and other shark products on their aircraft. The airline had previously transported 36 tons of shark fin products a year, the conservation group said in a media release on Nov. 15.


Greenpeace photos expose palm oil giant's deforestation in Indonesia


(11/22/2013) A series of photos released this week by Greenpeace shows that an Indonesian palm oil company is continuing to clear orangutan habitat in Borneo despite a pledge to stop destroying the forest. Flyovers of a concession owned by PT Andalan Sukses Makmur, a subsidiary of Bumitama Agri Ltd, show excavators clearing peat forests and digging drainage canals just outside Tanjung Puting National Park in Central Kalimantan. Tanjung Puting is famous for its population of orangutans that have been intensely studied by Birute Galdikas, a noted researcher and conservationist.


Mining the Heart of Borneo: coal production in Indonesia


(11/20/2013) Indonesia is the world's top exporter of coal – supplying energy to China, India, and elsewhere. Indonesia is also ranked the fourth top emitter of greenhouse gases in the world (after China, the USA, and the European Union), largely due to high deforestation rates and peatland fires. This ranking does not take into consideration the carbon emissions that Indonesia 'exports' in the form of coal.


Palm oil workers stage massive protest at sustainability meeting in Indonesia


(11/19/2013) Protesters from 10 Indonesian labor unions and four NGOs descended on the Roundtable on Sustainable Palm Oil (RPSO) meetings in Medan last Tuesday, urging the industry body to take serious steps to end what they claim is rampant abuse of workers on RSPO-certified plantations.


Equitable efforts to save the world's forests: Don't put the burden on the poor (commentary)


(11/18/2013) That President Yudhoyono's green legacy may be in peril has been put in the spotlight by the recent visit to Indonesia of Harrison Ford, a Hollywood megastar-turned-environmentalist. Ford was in Indonesia last month filming 'Years of Living Dangerously', a series about climate change. His trip to Central Kalimantan and Riau, was described by Michael Bachelard of Sydney Morning Herald as bearing witness to the devastation of Indonesia's tropical forests.


Deforestation accelerates in Indonesia, finds Google forest map


(11/14/2013) Forest loss in Indonesia has sharply risen over the past 12 years, reports a new study published in the journal Science. The study, led by Matt Hansen of University of Maryland, finds that Indonesia lost 15.8 million hectares between 2000 and 2012, ranking it fifth behind Russia, Brazil, the United States, and Canada in terms of forest loss. Some 7 million hectares of forest regrew during the period.


Powered by Google, high resolution forest map reveals massive deforestation worldwide


(11/14/2013) Researchers today released a long-awaited tool that reveals the extent of forest cover loss and gain on a global scale. Powered by Google's massive computing cloud, the interactive forest map establishes a new baseline for measuring deforestation and forest recovery across all of the world's countries, biomes, and forest types. The map has far-reaching implications for efforts to slow deforestation, which accounts for roughly ten percent of greenhouse gas emissions produced by human activities, according to the authors of the paper that describes the tool and details its first findings.


Scientists identify 137 protected areas most important for preserving biodiversity


(11/14/2013) Want to save the world's biodiversity from mass extinction? Then make certain to safeguard the 74 sites identified today in a new study in Science. Evaluating 173,000 terrestrial protected areas, scientists pulled out the most important ones for global biodiversity based on the number of threatened mammals, birds, and amphibians found in the parks. In all they identified 137 protected areas (spread over 74 sites as many protected areas were in the same region) in 34 countries as 'irreplaceable.'


Rent-a-mob disrupts court proceedings against Indonesian palm oil company


(11/14/2013) A mob of 150 palm oil workers has disrupted court proceedings against Kalista Alam, an Indonesian palm oil company accused of illegally converting blocks of protected peat forests for an oil palm plantation in Aceh, Sumatra. The Kalista Alam case is widely seen as a test of Indonesia's commitment to forestry sector reform.


Richest countries spent $74 billion on fossil fuel subsidies in 2011, eclipsing climate finance by seven times

(11/13/2013) In 2011, the top 11 richest carbon emitters spent an estimated $74 billion on fossil fuel subsidies, or seven times the amount spent on fast-track climate financing to developing nations, according to a recent report by the Overseas Development Institute. Worldwide, nations spent over half a trillion dollars on fossil fuel subsidies in 2011 according to the International Energy Agency (IEA).


3.5 million ha of Indonesian and Malaysian forest converted for palm oil in 20 years


(11/12/2013) Some 3.5 million hectares (8.7 million acres) of forest in Indonesia, Malaysia, and Papua New Guinea was converted for oil palm plantations between 1990 and 2010, finds a comprehensive set of assessments released by the Roundtable on Sustainable Palm Oil (RSPO). The research, conducted by an international team of scientists from a range of institutions, is presented in a series of seven academic papers that estimate change in land use and greenhouse gas emissions from oil palm expansion in the three countries, review the social and environmental impacts of palm oil production, forecast potential growth in the sector across the region, and detail methods for measuring emissions and carbon stocks of plantations establishing on peatlands.


HBSC financing deforestation for palm oil in Borneo


(11/11/2013) HSBC, the world's third largest bank, continues to lend to companies linked to deforestation despite a policy explicitly prohibiting such practices, alleges a new report from the London-based Environmental Investigation Agency (EIA). The report, published last week, looks at two Indonesian palm oil companies that recently received finance from HSBC: Bumitama Agri and Triputra Agro Persada.


Palm oil companies ignoring community rights, new study shows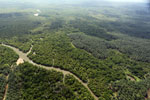 (11/07/2013) Some of the largest palm oil companies are clearing forests and peatlands without seeking consent of local communities, leading to a spate of unresolved conflicts in plantation concessions around the world, warns a coalition of NGOs and researchers. Members of the Roundtable on Sustainable Palm Oil (RSPO) are violating the rights of local communities in tropical forests and failing to live up to social and environmental commitments, the coalition said in a report released on Thursday.


Palm oil giant to forgo development of New Guinea rainforest


(11/06/2013) Palm oil giant Golden-Agri Resources (GAR) will forgo development of an oil palm plantation in an area of rainforest in Indonesian New Guinea in order to comply with its forest conservation policy. The decision by GAR — which is the parent company for PT SMART, one of Indonesia's largest private palm oil companies — was disclosed in a report on its high carbon stock pilot project, which is a key component of the company's forest conservation policy (FCP).


Bolivia, Madagascar, China see jump in forest loss

(11/01/2013) Loss of forest cover increased sharply in Bolivia, Madagascar, and Ecuador during the third quarter of 2013, according to an update from NASA scientists.


Greenpeace: APP making 'encouraging' progress on zero deforestation commitment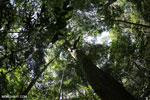 (10/29/2013) Asia Pulp & Paper (APP), an Indonesian forestry giant once notorious for destroying rainforests and peatlands, is making 'encouraging' progress in phasing forest destruction out of its supply chain, reports a new assessment from Greenpeace, which until recently was one of APP's fiercest critics. The review, released today, evaluates APP's progress on its Forest Conservation Policy, which commits the company to exclude fiber sourced from logging of natural forests and conversion of peatlands, and requires it to obtain Free, Prior Informed Consent from local communities in developing new plantations.


Mining Road Plan Threatens Forest Restoration Project in Indonesia

(10/29/2013) A plan for a coal transport road continues to threaten a project to restore one of the last remaining lowland forests in Sumatra. The status of the permit for the road, which would run through the Hutan Harapan (Forest of Hope) ecosystem restoration project, remains in limbo, despite multiple objections by the forest's concession holders. However, a representative from Indonesia's Ministry of Forestry has promised to convene a meeting with stakeholders to discuss the issue.


Stuffed tigers send two soldiers to jail in Indonesia

(10/28/2013) A military court in Indonesia's Aceh province has jailed two soldiers for illegally possessing two stuffed Sumatran tigers (Pathera tigris sumatrae) and a stuffed sun bear (Helarctos malayanus), a rare verdict in the Sumatran province where crimes involving wildlife are seldom prosecuted.



Page 1 | Page 2 | Page 3 | Page 4 | Page 5 | Page 6 | Page 7 | Page 8 | Page 9 | Page 10 | Page 11