News articles on oceans

---
Mongabay.com news articles on oceans in blog format. Updated regularly.






Indonesia to zone its seas in bid to become 'global maritime axis'
(04/30/2015) The Indonesian government is preparing a spatial plan for its marine territory, the beginning of a blueprint to transform the archipelagic country into a "global maritime axis" in line with new President Joko "Jokowi" Widodo's platform. Mapping the nation's seas will support the alignment different programs and the integration of various marine sources of economic growth.
Fracas over Costa Rican shark-fin exports leads American Airlines to stop shipping fins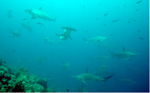 (04/24/2015) On December 24, an American Airlines plane carried 411 kilos of dried hammerhead shark fins from Alajuela, Costa Rica, to Hong Kong, touching down partway through the journey in Miami. The shipment, valued at nearly $53,000, contained fins from around 411 animals, more than seven times the number on its export permit from the Costa Rican government.
Ocean contributes $2.5 trillion to economy annually

(04/24/2015) A new study attempts to place a value of goods and services afforded by the ocean, estimating that if the planet's seas were classified as a country, it would rank as the world's seventh largest economy.
Expert panel rebukes Japan's new whaling proposal
(04/15/2015) Last year, the International Court of Justice (ICJ) ruled that Japan must halt its whaling activities in the Southern Ocean as it found no evidence that the killing of hundreds of Antarctic minke whales was scientifically justified. The ruling sent Japan scrambling for a new plan to continue its 'scientific' whale hunt. But, now an expert panel has rebuked Japan's latest plan as well.
Innovative community fisheries initiative wins top social entrepreneurship prize
(04/13/2015) A program that helps restore overfished areas through community-based marine conservation has won the Skoll Foundation's top prize for social entrepreneurship. Today the Skoll announced Blue Ventures, which piloted its approach in Madagascar a decade ago before expanding to other regions, was one of four organizations to be honored with the $1.25 million Skoll Award for Social Entrepreneurship.
Could inland aquaculture help save the oceans and feed the world?
(04/02/2015) Mark Kwok has always loved the ocean. An avid diver and spear fisherman, he has travelled the planet in search of exotic fish and undersea adventure. Born into a wealthy Hong Kong family, he had the freedom to explore the world's oceans. But in the last decade or so, he hasn't been content just looking at fish. He's been growing them. In a squat, unassuming cluster of buildings in an industrial suburb north of Hong Kong, Kwok is experimenting with a potentially revolutionary technology.
Bottom trawling reduces size of commercially important flatfish
(03/19/2015) Oceans not only provide important ecosystem services, including climate regulation and nutrient cycling, but they also serve as a major contributor to food and jobs. Yet human actions in the oceans are having a major impact on species, sometimes in unexpected ways. Indeed, a recent study finds that bottom trawling may be making some fish skinner.
Human impacts are 'decoupling' coral reef ecosystems
(03/09/2015) There is a growing consensus among scientists that we have entered the age of the Anthropocene, or the epoch of humans. In other words, at some point between the 12,000 years separating the beginning of agriculture and the Industrial Revolution, humans became the dominant source of change on the planet, shaping everything from the land to the atmosphere to even the geologic record where we etch our reign.
Last ditch: Mexico finally gets serious about saving the vaquita
(03/04/2015) There are likely less than 100 vaquita on the planet. Found only in the northern pocket of the Sea of Cortez in Mexico, the vaquita is a tiny, shy porpoise that has been brought to the very edge of extinction due to drowning in gillnets used for shrimping. But after years of stalling, Mexico now appears to be making a final effort to save the world's most endangered cetacean.
Employing shame for environmental change
(03/03/2015) Anyone who has ever felt the sting of shame, knows its power. Shame has long been used by societal institutions—families, communities, governments, religions—for making individuals tow the line of the majority. But a new book explores another—arguably more positive—side of shame: its potential to challenge rule-breaking and ethically-defunct corporations.
Jokowi's environmental commitments in Indonesia
(02/26/2015) Last fall Indonesia elected its first president with no ties to the established political order or the military. Joko Widodo's election was widely heralded by reformers who hoped the politician's capable management in his stints as mayor of the town of Solo and metropolis of Jakarta could transform Indonesia's chronically underperforming bureaucracy, potentially ushering in a new era of improved human rights, better environmental stewardship, reduced corruption, and healthier economic growth.
Could big data turn us into ocean protectors instead of abusers?
(02/24/2015) The devastating tsunami that hit Japan in 2011 washed away millions of tons of plastic debris into the Pacific Ocean. It even swept away a Harley Davidson motorcycle that subsequently ended up on Canada's coast. As production and consumption of plastic increases across the world, more of it gets discarded as waste.
Scientists uncover new seadragon
(02/18/2015) For 150 years, scientists have known of just two so-called seadragons: the leafy seadragon and the weedy seadragon. But a new paper in the Royal Society Open Science has announced the discovery of a third, dubbed the ruby seadragon for its incredible bright-red coloring. Found only off the southern Australian coastline, seadragons belong to the same family as the more familiar seahorses: the Syngnathidae.
Indonesian forestry and fishery ministries move to eradicate corruption
(02/17/2015) Today Indonesia's Corruption Eradication Commission (KPK) signed a memorandum of understanding with the national forestry and fishery ministries as well as a number of provincial governors to better integrate management and monitoring of the country's oceans and forests.
Arctic upheaval: new book outlines challenges at the top of the world
(02/16/2015) For most of us, the Arctic is not at the front of our minds. We view it as cold, stark, and, most importantly, distant. Yet, even in an age of vast ecological upheaval, one could argue that no biome in the world is changing so rapidly or so irrevocably. Two hundred plus years of burning fossil fuels has warmed up the top of our planet more quickly than anywhere else.
Madagascar establishes a sanctuary for sharks
(02/06/2015) The government of Madagascar has established the Indian Ocean island's first shark sanctuary in an area famous for its marine biodiversity, reports the Wildlife Conservation Society (WCS).
Giant clam = giant impact: study compiles how mega-clams impact seas
(02/06/2015) The world's biggest bivalves are the aptly named giant clams. Inhabiting the warm waters of the Indo-Pacific, the largest of these species, the eponymous giant clam (Tridacna squamosal), can reach up to 1.2 meters (4 feet) in length and weigh over 230 kilograms (500 pounds). Historically known as the killer clam for its supposed ability to trap careless divers, these harmless and colorful bivalves are favorite animals for divers and snorkelers to spot, but they may also be big players in the ecosystem.
Chemical clues in fossil shells may help us understand today's ocean acidification
(02/04/2015) As atmospheric CO2 levels rise, so too do those in the sea, leading to ocean acidification that outpaces that of any other time in tens of millions of years. Some effects of ocean acidification are imminent, like the fact that calcified organisms such as corals and shellfish will have access to less and less of the chemical components they need to build their shells and skeletons.
With local help, hawksbill sea turtles make a comeback in Nicaragua
(01/28/2015) Hawksbill sea turtles, a reptile listed as the highest threat level by the IUCN Red List of Endangered Species, are making a momentous local comeback in Nicaragua's Pearl Cays. This Critically Endangered turtle, although reduced to 85 percent of their historical numbers, has shown a nesting increase of over 200 percent from just 154 nests to 468 nests in the last 14 years.
Suspects acquitted in shocking murder of sea turtle conservationist

(01/27/2015) Yesterday, the seven men accused of brutally murdering Jairo Mora Sandoval on a beach in Costa Rica two years ago were acquitted of the crime. Sandoval's murder shocked the Central American country—long known for the progressive protection of its lush rainforests and sweeping beaches—but the judge who acquitted the accused cited reasonable doubt and a investigation marred by mistakes.
Fishing industry could lose up to $41 billion due to climate change
(01/16/2015) Climate change is already having a severe impact on the atmosphere and oceans around the world. These changes are also impacting specific economic sectors including the fishing and aquaculture industries. According to a recent report by the European Climate Foundation, the Sustainable Fisheries Partnership and the University of Cambridge, the fishing industry is projected to lose tens-of-billions as the world continues to heat up.
Ocean's 15: meet the species that have vanished forever from our seas
(01/15/2015) In the last 500 years, the oceans have suffered far fewer extinctions than on land—at least that we know of. According to a recent study in Science, 15 animals are known to have vanished forever from the oceans while terrestrial ecosystems have seen 514 extinctions. The researchers, however, warn that the number of marine extinctions could rise rapidly as the oceans are industrialized.
Empty seas? Scientists warn of an industrialized ocean
(01/15/2015) This is obvious, but still important: humans are not a marine species. Even as we have colonized most of our planet's terrestrial landscapes, we have not yet colonized the oceans. And for most of our history, we have impacted them only on the periphery. A new review in Science finds that this has saved marine species and ecosystems from large-scale damage—that is, until the last couple centuries.
Casting for another job: will fishers take up a new livelihood?
(01/12/2015) Can alternative income programs save Fiji's reef fish? Many implicate the failure of Fiji's government to prioritize sustainable management over fisheries development projects, or suggest that Fijians' mindsets must dramatically shift first.
Top 10 HAPPY environmental stories of 2014
(12/29/2014) In what was widely seen as a possible breakthrough in the battle to coordinate some kind of response to global warming, China and the U.S. announced joint actions this year. On November 12th, the world's two most powerful countries surprised pretty much everyone by announcing that they would work together to tackle the crisis.
Reefs reduce 97 percent of wave energy, could be better than artificial barriers
(12/15/2014) We have a lot of stake in the coast. Coastal waters are where we host fisheries, build homes and turn to for tourism and recreation. So how should coastal communities, which comprise nearly 40 percent of the world's population, safeguard against flooding, erosion and violent weather? Marine scientist Michael Beck suggests the solution is growing right beneath some waves and, in many cases, it has been waiting there for thousands of years.
Shark pups may not survive climate change
(12/01/2014) Fierce predatory sharks rule the oceans from the apex of the food pyramid. But climate change may be tougher than these marine hunters, a new study suggests. As oceans warm and their waters become more acidic, fewer sharks may survive their infancies.
Reeling in religious messages: how faith impacts fisheries in Fiji
(11/25/2014) Marrying religion and conservation could be key to making Fiji's fisheries sustainable. Fijians have strong religious beliefs, which were primarily introduced by Christian missionaries in the 1835, and today profoundly guide their daily lives. Fijians primarily depend on fisheries close to shore for their survival, which is the case for most small Pacific island countries.
What happened to the oil from the Deepwater Horizon disaster?
(11/24/2014) Images from the 2010 Deepwater Horizon disaster endure, from the collapsing platform to oil-fouled coastline. But beneath the surface is a story photographers cannot as easily capture. Two days after the April 20, 2010 explosion that killed 11 and injured 16, the Deepwater Horizon oil rig sank. During the five months it took to seal the Macondo well 1,500 meters below the surface, nearly 5 million barrels of oil gushed into the ocean.
New marine protected areas key to fighting illegal fishing
(11/24/2014) Do you know how that tuna sashimi got to your dinner plate? Probably not—and chances are, the restaurant that served it to you doesn't know, either. A new policy paper argues that illicit fishing practices are flying under the radar all around the world, and global society must combat them in order to keep seafood on the menu.
Of bluefin and pufferfish: 310 species added to IUCN Red List
(11/17/2014) Today, 22,413 species are threatened with extinction, according to the most recent update of the IUCN Red List. This is a rise of 310 species from the last update in the summer. The update includes the Pacific bluefin tuna, the Chinese pufferfish, and Chapman's pygmy chameleon, among others.
Black market manta ray bust in Indonesia

(11/14/2014) In the largest confiscation in Indonesia to-date, authorities seized 103kg of manta gills in Bali, and arrested one suspect. The dried gill plates were harvested from as many as 85 individuals and are worth about 175 million rupiah on the local market.
Indonesia's new president, ministers have big plans for fish
(11/06/2014) Indonesia's new president, Joko Widodo (or Jokowi, as he's popularly called) spent half his 11-minute inaugural address thanking God, his partisans and the citizenry at large. For the rest of the speech he talked about oceans. Was this just rhetorical flourish, or does it portend a new seriousness about maritime management?
Genetic sleuthing reveals grisly details of historic whale hunting
(11/05/2014) In 1904, Carl Anton Larsen, a Norwegian Antarctic explorer, arrived at Grytviken on the British island of South Georgia with three ships and 60 men, to establish its first commercial whaling station. The number of whaling stations soon increased, and by 1965 these had caught and processed an estimated 175,250 whales.
Russia and China blamed for blocking Antarctic marine reserve
(11/03/2014) Another year, another failed attempt to protect a significant chunk of the Ross Sea, which sits off the coast of Antarctica. According to observers, efforts to create the world's biggest marine protected area to date were shot down by Russia and China during a meeting in Hobart, Tasmania of the Commission for the Conservation of Antarctic Marine Living Resources (CCAMLR).
By killing off older fish, overfishing may lead to lost migratory patterns
(10/29/2014) Catching older fish may impact a school's ability to migrate from spawning grounds to feeding areas, according to a recent study published in the Journal of the Royal Society Interface. The study's scientists believe that fish schools may retain a collective memory, a communal mind map of sorts, which help these groups reach their destinations, some of which are thousands of miles away.
Greenpeace sinks Lego's $116 million deal with Shell Oil over Arctic drilling
(10/09/2014) Lego has announced it will be severing its partnership with the oil giant, Shell, when the current contract expires after a clever campaign by environmental activist group, Greenpeace. Since 2011, Lego has been selling exclusive sets at Shell stations, but the companies' relationship actually goes back decades. In 1966, the Danish toy company first began selling Lego sets with Shell's brand stamped on them.
Saving Peru's sea turtles and marine birds: conservationists and fishermen partner to tackle bycatch
(10/07/2014) Marine conservationists often view fisheries as an enemy of sorts, vacuuming up fish with little thought to the long-term consequences and using equipment that also ends up killing other species, i.e. bycatch like sea turtles and marine birds. However, Joanna Alfaro Shigueto, the President of the Peruvian NGOProDelphinus and winner of a 2012 Whitley Award, has chosen a different tact.
Officials bust one of the biggest players in illegal Indonesian manta ray trade
(10/01/2014) Writing this from a hotel room in Indonesia's second-largest city, Surabaya, I realize that I am filled with trepidation as I wait for the phone next to me to ring. When it does, the voice on the other end will tell me it's go time; the culmination of many years of work towards ending the global trade in manta ray gills.
Is there hope for the vaquita? IUCN calls for action to save world's smallest, rarest porpoise
(09/19/2014) Since the baiji was declared extinct in the early aughts, the vaquita has taken its unenviable position as the world's most threatened cetacean. The tiny porpoise currently numbers around 100, with accidental entanglement in gillnets primarily responsible for its decline. In response, the IUCN recently issued a statement calling for immediate action to curb vaquita bycatch and head off its extinction – which otherwise may lie just around the corner.
California blue whales recover to historical levels

(09/05/2014) The population of blue whales in the Eastern Pacific has recovered to 97 percent of historic levels decades after Earth's largest animal was nearly driven to extinction in some places due to the whaling industry, reports a new study published in the journal, Marine Mammal Science.
Australia cancels plan to dump dredge in Great Barrier Reef

(09/02/2014) A consortium of companies—North Queensland Bulk Ports, GVK Hancock and Adani Group—have announced they are giving up on a hugely-controversial plan to dump five million tonnes of dredged sediment in the Great Barrier Reef. The plans ran into considerable opposition from environment, conservation, and tourism groups who feared harm to the world's largest coral reef system.
Invasion of the lionfish: new research finds the situation may be worse than we thought
(08/27/2014) You may have recently read the controversial story on invasive lionfish research involving Dr. Zack Jud of Florida International University and a young girl named Lauren Arrington. While the issue of attribution in scientific research is crucial to the discipline, much of the media focus so far has sidestepped the real issue: what lionfish tolerance for brackish water really means for the environment.
Demand for shark fin plunging
(08/12/2014) Shark fin demand has dropped precipitously in China in just a few years, according to a new report by WildAid. Shark fin traders in Guangzhou—the current informal capital of the shark fin trade—say their sales have fallen by 82 percent in just two years, according to WildAid.
Elephants under the sea: awkward-looking fish modify the coral-reef ecosystem in mixed ways
(08/06/2014) Bumphead parrotfish are noisy feeders. They break off large branches of corals using their powerful beaks, grind them up in their bodies to extract nutrients, and expel the undigested material in large cloudy plumes of feces. Their voracious feeding is, however, not just a loud, messy affair. During the course of their feeding, they also change the coral reef ecosystem in numerous ways.
The world's best mother: meet the octopus that guards its eggs for over four years
(07/30/2014) The ultimate goal of all species on the planet is procreation, the act of making anew. But few mothers could contend with a deep-sea octopus, known as Graneledone boreopacifica, which researchers have recently observed guarding its eggs for four-and-a-half years (53 months), before likely succumbing to starvation soon after.
No longer 'deaf as a stump': researchers find turtles chirp, click, meow, cluck
(07/25/2014) Turtles comprise one of the oldest living groups of reptiles, with hundreds of species found throughout the world. Many have been well-researched, and scientists know very specific things about their various evolutionary histories, metabolic rates, and the ways in which their sexes are determined. But there was one very obvious thing that has been largely left unknown by science until very recently. Turtles can make sounds.
Scientists ask Australia to strengthen, not weaken, protection for Great Barrier Reef

(07/24/2014) A convening of nearly 600 tropical biologists and conservation scientists has called upon the Australian government to strengthen protection of the Australia's Great Barrier Reef. The declaration, issued at the annual meeting of the Association for Tropical Biology and Conservation (ATBC), comes as Prime Minister Tony Abbott pushes to allow industrial dumping in the Great Barrier Reef Marine Park as well as port development in a nearby coastal area.
Coastal wildlife paradise declared biosphere reserve in Argentina (PHOTOS)
(07/15/2014) Conservationists are celebrating the announcement that UNESCO has dubbed Argentina's Península Valdés a biosphere reserve under the Man and Biosphere Program (MBA). A hatchet-shaped peninsula that juts out into the Southern Atlantic Ocean, the world's newest biosphere reserve is home to a hugely-diverse collection of both terrestrial and marine wildlife.
A tale of two fish: cyanide fishing and foreign bosses off Sulawesi's coast (Part I)
(07/08/2014) In spring and summer, after the monsoon storms have passed, the fishing boats set out again from tiny Kodingareng Island in the Spermonde Archipelago off the coast of South Sulawesi. In the afternoon heat, Abdul Wahid joins his fellow fishermen in the narrow shade of the beachfront village houses to check out the daily fish prices.
Booming populations, rising economies, threatened biodiversity: the tropics will never be the same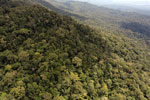 (07/07/2014) For those living either north or south of the tropics, images of this green ring around the Earth's equator often include verdant rainforests, exotic animals, and unchanging weather; but they may also be of entrenched poverty, unstable governments, and appalling environmental destruction. A massive new report, The State of the Tropics, however, finds that the truth is far more complicated.
Super warm oceans make May the hottest on record

(06/26/2014) Last month was the warmest May on record, according to new data from the National Oceanic and Atmospheric Administration (NOAA). While global land surface temperatures were the fourth warmest, it was the ocean surface where things really heated up.
Dying for Fiji's Sea Cucumbers
(06/23/2014) Redfish, Greenfish, Blackfish. Pinkfish, Curryfish, Lollyfish. They sound like Dr. Seuss characters and certainly look like they should be. Yet these sausage-shaped, rubbery animals stippled in fleshy bumps are not fish at all, but an invertebrate in the group that includes sea stars, sea urchins and sand dollars. Sea cucumbers, referred to as 'bêche-de-mer' or 'trepang' when sold as dried food have a high value - an individual in Fiji can fetch about $80 US.
Bigger than Mexico? Obama announces major expansion of Pacific protected area
(06/18/2014) President Obama announced yesterday he intends to drastically expand the Pacific Remote Islands Marine National Monument making what will likely be the largest marine protected area on the planet. While the full extent of the ocean park has yet to be determined, it could potentially protect over two million square kilometers, an area larger than Mexico.
By the bones: herring populations were superabundant before commercial fisheries
(06/09/2014) Scientists analyzed almost half a million fish bones to shed light on the population history of Pacific herring (Clupea pallasii) in the North Pacific Ocean. Their paper reveals a decline of unprecedented scale, and suggests that while the abundance of Pacific herring does fluctuate naturally, their numbers have fallen precipitously since commercial fishing started targeting the species in the 19th century.
New study finds environmental damage globally may cost more than U.S. GDP
(06/06/2014) A new study added up all the world's ecosystem services – from carbon storage and crop pollination, to recreation and flood mitigation – and found, every year, nature provides $145 trillion in benefits. It also indicates that land use changes, most of which has been caused by humans, may be reducing these benefits by trillions of dollars every year.
Trawling: destructive fishing method is turning seafloors to 'deserts'
(05/28/2014) Previous research has linked trawling to significant environmental impacts, such as the harvest of large numbers of non-target species, collectively termed "bycatch," as well as destruction of shallow seabeds. Now, a new study finds this method is also resulting in long-term, far-reaching consequences in the deeper ocean and beyond.
Extreme cold and drought in U.S. linked to climate change
(05/23/2014) The U.S. Midwest and Northeast experienced one of the coldest, snowiest winters on record this past season. This might seem contrary to warming trends forecast by climate scientists, but a new analysis released today in Science points out that climate change caused by greenhouse gas emissions may actually have contributed to the well-below average temperatures seen in parts of the U.S.
Olinguito, tinkerbell, and a dragon: meet the top 10 new species of 2013
(05/22/2014) Out of around 18,000 new species described and named last year, scientists have highlighted ten in an effort to raise awareness about the imperiled biodiversity around us. Each species—from a teddy-bear-like carnivore in the Andes to a microbe that survives clean rooms where spaceships are built—stands out from the crowd for one reason or another.
Former Miss South Pacific steps into new conservation role
(05/15/2014) Alisi Rabukawaqa, an articulate, vibrant, 26-year-old Fijian known in Oceania as Miss South Pacific 2011, has set her sights on a novel conservation program in Fiji. The Conservation Officer program, created in 2013, supports natural resource management within villages in Fiji and links them with the government arm overseeing the needs of indigenous Fijians. Mongabay.org Special Reporting Initiative Fellow Amy West sits down for an interview.
Scientists uncover new marine mammal genus, represented by single endangered species
(05/14/2014) This is the story of three seals: the Caribbean, the Hawaiian, and the Mediterranean monk seals. Once numbering in the hundreds of thousands, the Caribbean monk seal was a hugely abundant marine mammal found across the Caribbean, and even recorded by Christopher Columbus during his second voyage, whose men killed several for food.
NASA data: 1997 all over again for Indonesia?
(05/14/2014) The latest data from NASA shows that conditions developing in the tropical Pacific are eerily similar to those in 1997, when El Niño wreaked havoc across Indonesia, spurring a severe drought that exacerbated massive peatland and forest fires which spread choking haze across much of South and Southeast Asia.
Coral could prevent HIV: newly discovered protein blocks infection
(05/09/2014) In the waters off the coast of northern Australia lives a species of feathery coral. Years ago, bits of it were collected by the Australian Institute of Marine Science and stored at the National Cancer Institute's extract repository, along with 200,000 other samples. Researchers retrieved and tested this coral sample, and recently reported that it was very effective at blocking HIV infection of host cells.
Underwater horrors: shells of marine life melting off the coast of the U.S.
(05/08/2014) It could be the plot of a horror movie: humans wake up one day to discover that chemical changes in the atmosphere are dissolving away parts of their bodies. But for small marine life known as sea butterflies, or pteropods, this is what's happening off the West Cost of the U.S. Increased carbon in the ocean is melting away shells of sea butterflies.
Japan changes its mind about Antarctic whaling ban, plans to continue hunts in 2015
(04/25/2014) Conservation groups were jubilant in response to last month's ruling by the International Court of Justice (ICJ) banning Japan's long-standing "research" whaling practices in the Antarctic. However, the celebrations proved short-lived after news last week that Japan has rescinded its agreement to abide by the ruling and stop whaling altogether, opting instead to redesign its program and continue whale hunts in the Southern Ocean.
Weird and mysterious: scientists find new shark species
(04/16/2014) A long snout with teeth jutting from the sides? Check. Catfish-like barbels dangling from its chin? Got them. Gills on the side of its body? It has those, too. These are characteristics of a bizarre group of sharks known as sawsharks. And until recently, only seven species were recognized. However, a new discovery raises that number by one more.
Extinction crisis: rising sea levels will submerge thousands of islands
(04/08/2014) Sea levels are rising at the highest rate in thousands of years, putting at risk low-lying islands around the world. In a new study published in Nature Conservation, researchers found that projected rises in sea level stand to swamp more than 10,000 islands, displacing human communities and wiping many unique species off the face of the earth.
Apocalypse now? Climate change already damaging agriculture, acidifying seas, and worsening extreme weather
(03/31/2014) It's not just melting glaciers and bizarrely-early Springs anymore; climate change is impacting every facet of human civilization from our ability to grow enough crops to our ability to get along with each other, according to a new 2,300-page report from the Intergovernmental Panel on Climate Change (IPCC). The massive report states definitively that climate change is already affecting human societies on every continent.
Revealed for the first time: the surprising biodiversity of algae 'reefs'
(03/28/2014) Most people are familiar with coral reefs, but very few have ever heard of their algal equivalent – rhodolith beds. Yet, these structures provide crucial habitat for many marine species. In the first study of its kind, published in mongabay.com's Tropical Conservation Science, researchers unveil just how important these beds are for bottom-dwelling organisms, and the species that depend on them.
3 environmental reporting prize winners to explore drivers of deforestation, community forestry, and sustainable seafood in China
(03/19/2014) Mongabay.org, the non-profit arm of environmental science web site Mongabay.com, has selected winners of three environmental reporting prizes under its Special Reporting Initiatives (SRI) program. The three prizes, which were launched in January, explore the impacts of rising human consumption on forest and marine ecosystems. The winners, selected from more than 150 applicants by a panel of issue-area experts, include Robert S. Eshelman, Ruxandra Guidi and Bear Guerra, and Dominic Bracco II and Erik Vance.
A Turtle's Tale: researchers discover baby turtles' kindergarten (photos)
(03/14/2014) Kate Mansfield, at her lab in the University of Central Florida, is holding a baby loggerhead turtle, smaller than her palm, painting manicure acrylic on its shell. When the base coat dries out, she glues on top a neoprene patch from an old wetsuit with hair extensions adhesive. Finally, she attaches a satellite tracker on top, the size of a two "party cheese" cubes, with flexible aquarium silicone, powered by a tiny solar battery. Now the little turtle is ready to be released back into the ocean.
Scientists spy on whales from space

(03/11/2014) Although whales are the biggest animals on the planet, scientists have found in difficult to count them. But a new study in PLOS ONE may change this: researchers tested the idea of counting whales using high resolution satellite imagery. Employing a single image from the WorldView2 satellite, scientists went about counting a pod of southern right whales in the Golfo Nuevo off the coast of Argentina.
Does haze from burning forests affect marine life?
(03/10/2014) Two scientists are calling on researchers, NGOs, and governments to begin studying the impact of burning forests and peatlands in Indonesia on the already-threatened marine ecosystems of Southeast Asia. Every year, Indonesian farmers set forests, vegetation, and peatlands alight to clear them for agriculture, often palm oil, and pulp and paper plantations. Not only do these practices destroy hugely-diverse tropical forests, but the resulting haze spreads to many parts of Southeast Asia, threatening regional health and impacting economies. Now, a new paper argues that the sinister impacts of Indonesia's burning may extend as far as the oceans.
Offshore wind farms could blunt hurricane damage
(02/28/2014) Massive offshore wind turbine arrays would reduce hurricane wind speeds and storm surge, reports a study published this week in Nature Climate Change. And while the size (tens of thousands of turbines) and cost (hundreds of billions of dollars) is difficult to imagine, the reduction in storm damage and value of electricity produced would effectively bring the price tag to zero according to the study authors.
Wonderful Creatures: the tiny, predatory penis-worm that lies in wait in the sand
(02/28/2014) The seabed is really where it's at in terms of animal diversity. Of the 35 known animal lineages, representatives of all but two are found here. In contrast, the huge numbers of species that inhabit tropical rainforests represent a mere 12 lineages. One group of animals that illustrates the diversity of the seabed is the Priapulida, which also go by the unfortunate common name of "penis worms." Only 20 species of priapulid are known today, a shadow of their diverse past, which extends back for well over 500 million years. Not commonly seen, the priapulids have attracted little attention from the zoology community as a whole.
Saving sharks one sandwich at a time: conservationists target 'shark bake'
(02/28/2014) Thousands of Carnival revelers in Trinidad wouldn't think of missing the chance to go to Maracas Beach, the most famous strip of sand on the small Caribbean island off the northeast coast of Venezuela. Beachgoers might not think twice about eating a favorite food called "shark bake" either – at least, until now. But this week, conservationists launched a shark-saving campaign timed to get maximum exposure out of the celebration that will bring throngs of visitors to the island.
Plastic waste ingested by worms threatens marine food chains
(02/26/2014) Small fragments of plastic waste are damaging the health of lugworms, putting a key cog in marine ecosystems at risk. Published in Current Biology, a new study by scientists at the University of Exeter and the University of Plymouth shows the impact of microplastics on the marine worms' health and behavior.
Corals thriving despite acidified conditions in remote Pacific bay
(02/25/2014) Scientists have discovered a small island bay in the Pacific which could serve as a peephole into the future of the ocean. Palau's Rock Island Bay harbors a naturally occurring anomaly – its water is acidified as much as scientists expect the entire ocean to be by 2100 as a result of rising carbon dioxide emissions.
Ocean acidifying 10 times faster than anytime in the last 55 million years, putting polar ecosystems at risk
(02/24/2014) An assessment of ocean acidification, presented at the UN Climate Change Conference in Warsaw in November 2013, starkly concluded that acidity is on track to rise 170 percent by the end of this century. As many key species are sensitive to changes in acidity, this would drastically impact ocean ecosystems, with effects especially pronounced in polar regions where the cold waters intensify acidification, and which are home to many organisms that are particularly vulnerable to acidification.
Indonesia pledges to protect manta rays
(02/21/2014) In a move signaling their commitment to CITES agreements on international trade of plants and animals, the Indonesian government declared two species of manta ray 'protected' under Indonesian law. Decree Number 4/KEPMEN-KP/2014 issued by Ministry of Maritime Affairs and Fisheries states that two manta ray species, Manta birostris and Manta alfredi, now enjoy full protection throughout their entire life cycle. The decree explicitly extends that protection to all parts of their body.
Scientists discover new whale species
(02/14/2014) Beaked whales are incredibly elusive and rare, little-known to scientists and the public alike—although some species are three times the size of an elephant. Extreme divers, beaked whales have been recorded plunging as deep as 1,800 meters (5,900 feet) for over an hour. Few of the over 20 species are well-known by researchers, but now scientists have discovered a new beaked whale to add to the already large, and cryptic, group: the pointed beaked whale (Mesoplodon hotaula).
Incredible encounter: whales devour European eels in the darkness of the ocean depths
(02/11/2014) The Critically Endangered European eel makes one of the most astounding migrations in the wild kingdom. After spending most of its life in Europe's freshwater rivers, the eel embarks on an undersea odyssey, traveling 6,000 kilometers (3,720 miles) to the Sargasso Sea where it will spawn and die. The long-journeying eels larva than make their way back to Europe over nearly a year. Yet by tracking adult European eels (Anguilla anguilla) with electronic data loggers, scientists have discovered that some eels never make it to their spawning ground, but instead are swallowed-up in the depths by leviathans.
Study: 59% of Marine Protected Areas are ineffective
(02/10/2014) Protecting large, isolated areas of no-take zones for over 10 years with strong enforcement is the key to effective Marine Protected Areas (MPAs), according to a letter published this week in Nature. However, 59% of all MPAs meet less than three of the five criteria, making them protected in name only.
35 pictures of the sharkfin trade that will shock and dismay you
(02/07/2014) Last month scientists released a study warning that one quarter of all sharks and rays are threatened with extinction. The research was the result of collaboration between 300 scientists from 64 countries. It concluded that overfishing is the biggest threat to the most number of species, noting that up to 73 million sharks are killed each year for their fins alone.
Scientists discover new eagle ray imperiled by Japanese pest program (photos)
(01/30/2014) Scientists have described a new species of eagle ray in the northwest Pacific Ocean, which they have named "narutobiei" (Aetobatus narutobiei) after its local name in Japan. While the new species has long been known by scientists, it was clumped together with the longheaded eagle ray (Aetobatus flagellum) for over two hundred years. Splitting the two species has large-scale conservation impacts, according to the paper describing the new species in PLOS ONE.
Wonderful Creatures: meet the animal that has evolved a cushy, worry-free life inside an octopus
(01/30/2014) The range of habitats that animals have come to occupy is nothing short of staggering. Take the dicyemids for example. They are among the simplest animals on the planet, with a tiny, worm-like adult body that consists of between 10 and 40 cells. They have no organs, body cavities or even guts—a structural simplicity which is a consequence of where and how they live. The only place you will find adult dicyemids is inside the bodies of cephalopods, typically octopuses and cuttlefish where large numbers of them cling to the inner wall of the mollusc's kidney.




Page 1 | Page 2 | Page 3 | Page 4 | Page 5 | Page 6 | Page 7 | Page 8 | Page 9 | Page 10 | Page 11