News articles on rainforests

---
Mongabay.com news articles on rainforests in blog format. Updated regularly.






Orangutan rescued amid sea of palm oil
(05/04/2015) The rescue, which took place in early April, was conducted by the Orangutan Information Centre (OIC) in response to a report of an adult male orangutan isolated in an fragment forest surrounded by oil palm plantations. The orangutan was found to be in poor health, according to Krisna, OIC's Human Orangutan Conflict Response Unit field coordinator.
Borneo's rainforest may get high-tech 3D scan to boost conservation
(05/04/2015) Conservation efforts in Borneo's embattled rainforest may get a boost with the launch of the newest version of an advanced airplane-based monitoring and assessment system. On Friday, the Carnegie Institution officially unveiled the latest upgrade of the Carnegie Airborne Observatory, an airplane equipped with technologies that enable scientists to conduct extremely high resolution scans of forest structure, biomass, and biological diversity. The platform has generated a wealth of information in places where it has been flown before.
Sarawak increases fines for illegal logging

(05/01/2015) After decades of intense logging that has left its rainforests degraded, fragmented, and stripped of valuable timber in many areas, the Malaysian state of Sarawak has passed a new forestry bill that could boost penalties for illegal logging.
Gov't officials permitted deforestation in Dominican Republic national park
(04/29/2015) In late 2014, an irregularity in the issuance of permits for agriculture-related deforestation was brought to light by an environmental conservation association working to curb deforestation within the park. On July 30, the Pedernales office of the Ministry of the Environment and Natural Resources granted permission to local landowners to deforest an area within the National Park, close to an area that was being assessed for hutia and solenodon presence by a team of researchers.
Predicting deforestation before it happens

(04/28/2015) The world's leading forest monitoring platform may soon help predict deforestation before it occurs, potentially enabling authorities to prevent it altogether.
'Deforestation fronts' revealed
(04/27/2015) Environmental group WWF has released a new report projecting where the organization believes the bulk of global deforestation is likely to occur over the next 15 years. The analysis, published today, highlights eleven regions where 'the bulk of global deforestation is projected to take place' by 2030.
'Zero Deforestation' not necessarily the answer, environmentalists warn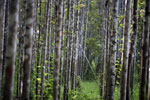 (04/27/2015) Last week, the London-based think tank Innovation Forum convened a two-day conference on the subject of sustainable forestry in Washington, D.C. Titled 'How Business Can Tackle Deforestation,' the conference brought together leaders from both public and private spheres, including forest commodities companies, NGOs and think tanks. Though the topics of discussion were diverse, ranging from the role of 'green' certification to the viability of GMO crops, there was widespread agreement that significant changes need to be made to current supply chain policies if we are to avoid further damaging the world's forests.
Conservation in Myanmar: a cause for optimism?
(04/24/2015) Fifty years of relative political and economic isolation have yielded slow economic growth and contributed to the conservation of many of Myanmar's native species. However, the dissolution of Myanmar's military junta in 2011 marked the beginning of a new age of increasing political and economic liberalization and international engagement. Many experts fear that possible rapid development fueled by international investment, improved infrastructure and expanded transport networks, pose a grave risk to Myanmar's biodiversity and forests.
Officials: Sumatran rhino is extinct in the wild in Sabah
(04/23/2015) There are no Sumatran rhinos left in the wild in the Malaysian state of Sabah, confirmed Masidi Manjun, the Tourism, Culture and Envi­ronment Minister, over the weekend. In 2008, conservationists estimated there were around 50 rhinos in the state. Five years later, it dropped that estimate to just ten. Now, it's admitted the awful truth: the wild rhino is very likely gone.
World's largest sovereign wealth fund takes stand against deforestation
(04/22/2015) Norway's Government Pension Fund Global — the world's largest sovereign wealth fund — is adopting standards to avoid investing in companies linked to tropical deforestation, sending a strong signal that forest destruction is not an acceptable practice for responsible businesses, reports Rainforest Foundation Norway.
Earth Day call to double native forest canopy by 2035
(04/20/2015) A group of prominent researchers, philanthropists, and activists are calling for a doubling of the planet's native forest canopy by 2035 as a way to make a 'U-turn' on global environmental degradation. The Earth Day Declaration to Double Native Forests was initiated by Randy Hayes, the head of Foundation Earth and the co-founder of the Rainforest Action Network (RAN).
Growing need for deforestation-free rubber as tire demand destroys native forests
(04/18/2015) Surging demand for natural rubber is decimating some of the world's most endangered forests, putting wildlife and critical ecosystem services at risk, warn scientists writing in the journal Conservation Letters. Reviewing a large body of published research, Eleanor Warren-Thomas of the University of East Anglia and colleagues detail the crop's expansion across across Southeast Asia in recent decades.
Recently discovered 'punkrocker' frog changes skin texture in minutes
(04/17/2015) In 2006, two scientists discovered a tiny new frog species in the Reserva Las Gralarias, a nature reserve in north-central Ecuador. They took its photograph and nicknamed it the "punkrocker" frog because of spine-like projections coming out of its skin. For the next three years, they did not find the punkrocker again. But when they did re-discover it in 2009, the team found that the punkrocker had more tricks up its sleeve.
Court rules deforestation of Peruvian rainforest for chocolate was legal
(04/16/2015) A regional court in Loreto, Peru recently ruled that the clearing of more than 2,000 hectares of forest by Cacao del Peru Norte for a plantation to grow cacao, the raw material behind chocolate, was legal, reported the investigative news site OjoPúblico on April 9. The ruling rejects contentions brought by Forestry Department that the company should have sought approval to clear the trees.
Expedition in the Congo rediscovers lost primate
(04/14/2015) The last time there was a sighting of Bouvier's red colobus disco was all the rage, the Internet was non-existent, and Madonna still referred solely to the mother of God. But then the African monkey vanished and conservationists feared it had gone extinct—a victim of the bushmeat trade. For years, research groups called for an expedition to find out if Bouvier's red colobus still survived.
Scientists find new monkey with unique penis
(04/10/2015) Researchers were in for a surprise when they viewed footage from a remote and little-explored area of southeastern Tibet. Among the more than 700 photos of macaques, they spotted several with physical characteristics that hadn't been documented before; namely, genitals that were shaped and colored differently than other known macaques in the region. The scientists say these differences may make these macaques a new species.
Scientists raise concern over road proposed through protected forest in Cambodia
(04/10/2015) A group of scientists have expressed 'strong concerns' about mounting threats to wilderness and wildlife in Cambodia. In a resolution issued at the conclusion of their annual gathering in Phnom Penh, the Asia-Pacific Chapter of the Association for Tropical Biology and Conservation (ATBC) urged the Cambodian government to carefully evaluate the impacts of a proposed road in Eastern Cambodia.
Condition of tropical forests 'worsening', could become 'critical'
(04/07/2015) World leaders are continuing to overlook the worsening condition of tropical forests despite the biome's vast potential to help mitigate climate change, support local livelihoods and ecosystem services, and stabilize global agriculture, warns a comprehensive review published by a body founded by Prince Charles.
Who's to blame for forest loss in Borneo timber concession?
(04/06/2015) The apparent loss of some 4,000 hectares of forested peatland in Indonesian Borneo is raising questions on who bears responsibility for forest clearing in un-utilized concessions. On Monday, Greenomics-Indonesia issued a report revealing the loss of significant tracts of peat forest in a West Kalimantan concession held by PT Bumi Mekar Hijau (BMH), a plantation company whose operation in South Sumatra supplies Asia Pulp & Paper (APP) with woodpulp for its mills.
Fighting fire with money: can finance protect Indonesia's forests?
(04/06/2015) In previous articles, we have seen an overview of the problems with the Indonesian palm oil industry. Such problems are largely caused by rent-seeking politicians and businessmen, who are willing to sacrifice endangered wildlife, the health of their countrymen and long-term environmental stability in the pursuit of profit. These actors exert a significant influence on and within the Indonesian government. As a result, Indonesia remains conflicted between the opposing goals of conservation and economic growth.
Russia and Canada lead the world in forest loss in 2013
(04/02/2015) Russia and Canada led the world in forest loss, accounting for nearly forty percent of the 18 million hectares of forest lost globally in 2013, reveals a new analysis based on high resolution satellite imagery. The research — released today on Global Forest Watch, a forest monitoring and research platform — was led by Matt Hansen of the University of Maryland and involved Google, World Resources Institute (WRI), and other institutions
Illegal deforestation driven by EU appetite for beef, palm oil, soy, say new reports
(04/01/2015) A new report finds that the European Union is driving international trade in commodities grown on land cleared outside of the law. In 2012 alone, the report says, the EU imported $6.5 billion worth of illegally sourced beef, leather, palm oil and soy, which amounts to nearly one-fourth of all global trade and some 2.4 million hectares (59.3 million acres) of forest illegally cleared.
Archer Daniels Midland to demand suppliers stop chopping down forests
(03/31/2015) Agribusiness giant Archer Daniels Midland (NYSE:ADM) will establish a zero deforestation policy for its global commodity supply chains, potentially forcing its soy, palm oil, and cattle suppliers to also eliminate deforestation from their operations or face losing business with the firm. The move, announced today and expected to be formally approved in May, came after a campaign by institutional investors and environmentalist groups.
9 months after Amazonian oil pipeline spill, effects and fears linger
(03/30/2015) When Peru's state-run oil company pulled out of this small Kukama Indian village in mid-December after cleaning up an oil pipeline spill, residents thought life could slowly return to normal. But more than three months later, wisps of oil floating down the Cuninico River—along with a larger spill in the neighboring community of San Pedro—are a reminder that the problems are not over.
Just how useful is forest restoration? New study seeks to find out
(03/27/2015) Across the world, scientists estimate there are about two billion hectares of degraded forestland. In Indonesia alone, 25 million hectares of former logging concessions currently have no management, according to research. A study recently published in mongabay.com's open access journal Tropical Conservation Science suggests this may represent an important opportunity for biodiversity conservation through restoration.
APRIL violates sustainability policy by clearing peat forest after Jan cut-off
(03/26/2015) New data shows Asia Pacific Resources International Holdings Limited (APRIL) is continuing to destroy rainforests on deep peat despite a high profile pledge to clean up its operations. Today Greenomics-Indonesia released an analysis of two NASA Landsat images confirming that APRIL's subsidiary PT Riau Andalan Pulp Paper (RAPP) has cleared significant tracts of peat forest on Pulau Pedang island off Sumatra's coast since January 2015.
Why palm oil expanded, and what keeps it growing
(03/26/2015) Today, oil palm is Indonesia's most important cash crop. In 2014, Indonesia produced 33.5 million tons of palm oil, generating $18.9 billion in export revenue. This makes palm oil Indonesia's third most valuable export, behind only coal and petroleum gas. However, the rise of Indonesian palm oil is only a relatively recent phenomenon. The chart below shows the remarkable growth that the industry has displayed over the past 30 years.
Mexico's club mosses at risk of extinction
(03/26/2015) All nine species of the club moss genus Phlegmariurus found in the state of Veracruz in eastern Mexico are at risk of extinction, according to a new study published in the journal Tropical Conservation Science. One of these species, P. orizabae, has not been recorded in the wild since 1854.
Destruction of elephant, tiger, and orangutan habitat doubles
(03/25/2015) The rate of forest loss in Indonesia's Leuser Ecosystem — the only place on Earth where rhinos, orangutans, tigers, and elephants live in the same habitat — has more than doubled due to logging, encroachment, and conversion to industrial plantations, warn conservationists. In a statement issued Tuesday, the Sumatran Orangutan Society reported that 80,316 hectares of forest were lost between 2008 and 2013, a sharp increase from the 30,830 hectares cleared between 2002 and 2008.
Photos: expedition to Amazon's white sands may have found new primate
(03/24/2015) Most people think of the Amazon rainforest as one massive, homogenous ecosystem—a giant castle of green. However, within the Amazon rainforest lie a myriad of distinct ecosystems, sporting unique characteristics and harboring endemic species. One of the rarer ecosystems in the Amazon is the white sands forest.
Reforestation programs may help reduce illegal logging in Indonesian Borneo
(03/24/2015) Can the act of planting a tree change one's attitude towards forests and conservation? Erica Pohnan, Hotlin Ompusunggu, and Campbell Webb, from the conservation NGO Alam Sehat Lestari (ASRI), set out to answer this question by evaluating the effectiveness of reforestation programs in and around Gunung Palung National Park in West Kalimantan, Indonesia.
World's fragmented forests are deteriorating
(03/24/2015) The world's forests are fragmented and deteriorating, states a new paper published in Science Advances. After analyzing satellite imagery and compiling data from long-term fragmentation studies, the authors conclude that 70 percent of remaining forest land exists within 1 km of an edge, which negatively impacts their fauna, flora, and ecosystem services.
Seeing the trees but not the forest (commentary)
(03/20/2015) Understanding forest dynamics is necessary for the sound management of forests, for both production and conservation. This includes an understanding of the extent of forest area, information about what the forest contains and how the forest resource is managed. Forest monitoring provides this information.
Study finds roads in Southeast Asia may be devastating forests, wildlife
(03/20/2015) Habitat loss and illegal hunting are leading drivers behind mammal population decline and extinction in the tropical forests of Southeast Asia. But what's driving these drivers? Road infrastructure, according to research. Researchers conducted the first-ever comprehensive study examining the impacts of road infrastructure on mammal populations in Southeast Asia; their findings were recently published in PLOS One.
DRC mulls changing Virunga's boundaries for oil

(03/19/2015) Last Friday, the government of the Democratic Republic of Congo (DRC) announced it was considering changing the boundaries of Virunga National Park to accommodate oil exploitation. Africa's oldest park, Virunga is home to around a quarter of the world's mountain gorillas as well as thousands of other species, many of them threatened with extinction.
Who's funding palm oil?
(03/19/2015) Palm oil may be the single most important crop that you never heard of. A vegetable fat that resembles reddish butter at room temperature, palm oil is derived from the fruit of the oil palm tree. Both nutritious and highly versatile, palm oil is now an important component of products ranging from biofuels and food to soaps and cosmetics. Estimates indicate that as much as 50 percent of the products used by the average Western consumer every day contain palm oil or its derivatives.
Discovery of 'Lost City' spurs conservation pledge
(03/18/2015) Earlier this month, National Geographic made big news: the discovery of what it called a 'lost city' below the thick jungles of Honduras. While the coverage has led to scientists crying sensationalism, it also resulted this week in a commitment of protection by the Honduras President, Juan Orlando Hernández, for a long-neglected portion of the country.
Road rage: scientists denounce $60 trillion infrastructure expansion
(03/14/2015) Last November, at the annual G-20 summit - for the 20 wealthiest of the world's nations - in Brisbane, Australia, a staggering commitment was made to invest $60 to $70 trillion worldwide in new infrastructure over the next 15 years. This is akin to doubling the current value of all global infrastructure put together.
Brazil confirms rising deforestation in the Amazon
(03/14/2015) The Brazilian government has officially confirmed that deforestation in the Amazon is pacing sharply higher than a year ago. Figures released last week by the National Institute for Space Research (INPE) shows that forest clearing detected by DETER — a short term deforestation monitoring system based on coarse satellite imagery — is 63 percent higher for the twelve months ended January 31, 2015 relative to the year earlier period.
Scientists warn of global warming threat to temperate rainforests
(03/13/2015) In a new study published recently in Earth Systems and Environmental Sciences, researchers warn that temperate rainforests may be in for big changes in the face of global warming, and they recommend reducing greenhouse gas emissions before it's too late.
Newly discovered Brazilian bird may number fewer than 10 individuals
(03/12/2015) In October 2002, a team of ornithologists at Murici in northeastern Brazil observed and recorded the call of a bird. At that time, the team believed they had chanced upon a rare bird previously described by other researchers as the Alagaos foliage-gleaner (Philydor novasei).
Local land rights may be in danger from push for palm oil in Liberia
(03/12/2015) The rights of local and indigenous peoples aren't being adequately protected in the drive for economic development, according to a report published in February by the Rights and Resources Initiative (RRI), a coalition of forest-oriented organizations. For a place like Liberia, reeling from both decades of persistent poverty and the recent Ebola epidemic, economic development seems critical at just about any cost.
Endangered forests shrink as demand for soy rises
(03/10/2015) As battles over labeling genetically modified foods or displaying calorific breakdowns per serving rage on, it appears that a possibly more significant battle is in its infancy - where do all the ingredients on the package actually come from?
Photo essay: filming in the remote Amazon
(03/09/2015) You wake up at 4:30 AM, a little before the first rays of tropical sun begin to dance behind the treetops. You put on your wet clothes from the previous day, pack your bag, and pick up your tripod. The jungle is shrouded in a thick mist from the previous nights rain. As you walk, you recognize many of the strange calls that echo between the trees.
Newly described monkey species found in threatened Amazon forest
(03/06/2015) In 2011, Julio César Dalponte noticed a peculiar looking titi monkey on the bank of the Roosevelt River in Mato Grasso, Brazil. Titi monkeys, genus Callicebus, are common throughout South America, but this one had a flaming orange tail, light gray forehead stripe and ochre sideburns, which didn't match any known titi species.
New bird species confirmed in Sulawesi 15 years after first sighting
(03/06/2015) Although it's a hotspot of avian biodiversity, the Indonesian island of Sulawesi has been "poorly studied ornithologically," according to a study published in the scientific journal PloS one. Case in point: the subject of the study, a new species of flycatcher first observed in 1997 but not formally described by scientists until November 2014.
Firewood fervor may turn Zimbabwe into an 'outright desert'
(03/05/2015) In developing countries like Zimbabwe and in much of the rest of sub-Saharan Africa, fuelwood is a major source of energy for cooking and heating for people who can't afford electricity. A 2014 study published in Resources and Environment highlights the severity of this issue in Zimbabwe.
Madagascar's frog haven: rich, underexplored, threatened
(03/04/2015) Madagascar is a treasure trove of frogs. Located off the east coast of Africa, this large island nation has more than 500 species of frogs, many of which are found nowhere else in the world. Much of Madagascar's rich biodiversity remains understudied. As researchers comb through the country's forests, they continue to discover previously undescribed species of frogs, adding to Madagascar's amphibian diversity.
Colombia proposes protected corridor across South America
(03/03/2015) Colombian President Juan Manuel Santos has announced plans to create the world's largest protected area, stretching from the Atlantic Ocean to the Andes Mountains. Santos plans to propose the protected environmental corridor during the UN climate talks in Paris later this year as a means to combat global warming.
Reports slam Malaysian timber companies, urge reforms in forest management
(02/27/2015) Two international NGOs have called out Malaysia in recent months over the country's widespread illegal logging. Malaysia has been accused of not doing enough to protect its diminishing forests and thwart the illicit timber trade, particularly in Sarawak, the site of the country's worst deforestation. Lax oversight, endemic corruption and limited transparency have allowed for Malaysia's forests to be plundered by both the government and the private sector.
Researchers propose improvements for Peru's protected areas
(02/26/2015) In a study published recently in PLOS ONE, researchers examined Peru's network of protected areas. They found that many of these don't exist in the areas most important for preserving the country's biodiversity and addressing its threats, and suggest alternatives to make the system more effective.
Jokowi's environmental commitments in Indonesia
(02/26/2015) Last fall Indonesia elected its first president with no ties to the established political order or the military. Joko Widodo's election was widely heralded by reformers who hoped the politician's capable management in his stints as mayor of the town of Solo and metropolis of Jakarta could transform Indonesia's chronically underperforming bureaucracy, potentially ushering in a new era of improved human rights, better environmental stewardship, reduced corruption, and healthier economic growth.
One of Brazil's rarest primates still holds out in single patch of rainforest
(02/26/2015) For many years, particularly after renowned naturalist Philip Hershkovitz of the Field Museum in Chicago published his valuable taxonomy of Neotropical Primates, Saimiri vanzolinii was considered to be a mere subspecies of the larger Bolivian squirrel monkey (Saimiri boliviensis). Today, it has the distinction of being one of the most range-restricted primates in all of the Neotropics.
Reports blame illegal logging for felling Sarawak forest
(02/25/2015) A recent report by the international affairs think tank Chatham House has highlighted Malaysia's lack of progress in dealing with illegal logging, blaming corruption and a lack of transparency on the country's sluggish approach to environmental policy reform.
Brazil arrests 'Amazon's biggest destroyer'

(02/25/2015) Authorities in Brazil have arrested a man they claim to be the single biggest deforester in the Amazon, according to a statement issued by IBAMA, Brazil's environmental protection agency.
Rainforest loss increased in the 2000s, concludes new analysis
(02/25/2015) Loss of tropical forests accelerated roughly 60 percent during the 2000s, argues a paper published in the journal Geophysical Research Letters. The findings contradict previous research suggesting that deforestation slowed since the 1990s. The study is based on a map of 1990 forest cover developed last year by Do-Hyung Kim and colleagues from the University of Maryland. The map, which includes 34 countries that contain 80 percent of the world's tropical forests, enabled the researchers to establish a consistent baseline for tracking forest cover change across regions and countries over time.
Study finds Peru's protected areas aren't where they should be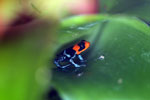 (02/25/2015) Many of the world's protected areas may not be located in the areas that need them the most, according to a recently published study in the journal PLoS ONE. The study examined the effectiveness of Peru's existing protected area system in holistically preserving the biodiversity in this megadiverse country, finding it inadequately protecting many of the country's species.
$7 million could save lemurs from extinction
(02/25/2015) Last year, scientists released an emergency three-year plan that they argued could, quite literally, save the world's lemurs from mass extinction. Costing just $7.6 million, the plan focused on setting up better protections in 30 lemur hotspots. However, there was one sticking point: donating to small programs in one of the world's poorest countries was not exactly user friendly.
Cunning carnivorous plants catch more prey by letting some go
(02/25/2015) Pitcher plants (Nepenthes species) have long captivated our fascination. Typically growing in acidic and nutrient-poor soils, they have developed the ability to eat insects and other small prey to supplement their diets. Nepenthes grow modified leaf structures which form a saucer cup with a slippery rim lined with visual or edible bait. When an insect approaches to investigate the reward, they slip off the rim and into the cup which is usually filled with a viscoelastic fluid. Unable to escape, the prey is slowly digested and absorbed by the plant.
Santander Bank cuts off APRIL due to deforestation

(02/24/2015) Banking giant Santander says it will not extend further financing to Asia Pacific Resources International Limited (APRIL) due to evidence that the Singapore-based pulp and paper company is continuing to destroy rainforests in Indonesia. The move comes after Greenpeace launched a global campaign against the bank.
Outgoing government wipes hard drives, slowing environmental progress in Peru
(02/23/2015) Non-profit organizations are working with the regional government of Loreto, in northeastern Peru, to replace documents and data reportedly lost or destroyed before newly-elected officials took office. Some hard disks had been removed from computers. Others had been deleted, password protected, or infected with viruses, according to regional government officials who took office at the beginning of the year.
Are small-scale hydro projects always greener?
(02/23/2015) Rising energy demand and global efforts to mitigate climate change have made renewable energy projects increasingly attractive. One widely known and well-developed source of renewable energy is hydroelectricity. However, past environmental campaigns against large dams have resulted in policy changes in some parts of the world, leading to an increasing number of small hydropower projects.
Study finds local technicians effective at forest monitoring
(02/20/2015) An important part of REDD is accurate measurement of carbon stocks. In Guyana, members of native Amerindian communities have been recruited for data collection by Project Fauna, a joint initiative by researchers from different institutions and local indigenous leaders.
Illicit timber feeds Indonesia's industrial forestry sector, alleges new report
(02/19/2015) Amid government schemes to curb illegal land clearing and systematically enhance a struggling legal wood certification system, a new report analyzing Indonesia's forestry industry alleges that more than 30 percent of wood used by the country's industrial forest sector is derived from illegal sources. But some say the report's analysis wasn't deep enough to support its claims.
Selective logging causes long-term changes to forest structure
(02/18/2015) Selective logging is causing long-term changes to tropical forests in Africa by facilitating the growth of weeds and vines, which reduces plant diversity and diminishes carbon storage, reports a new paper published in the journal Ecological Research. The paper is based on field data from more than 500 plots in Sierra Leone, Ghana, Cameroon and Gabon.
Chinese banks funding rainforest destruction in Indonesia

(02/18/2015) While Santander Bank has made headlines in recent days for financing an Indonesian forestry giant's ongoing clearance of carbon-dense forests in Sumatra, Chinese banks among the largest funders of the company, reveals analysis conducted by BankTrack.org.
Campaign asks consumers to directly support forest conservation

(02/18/2015) A new campaign is calling on consumers to directly support forest conservation with their wallets. Stand For Trees is an initiative launched by Code REDD, a marketing platform for a group of organizations running REDD+ forest conservation projects.
Sabah shocked by banteng poaching

(02/16/2015) Malaysia's Daily Express recently published graphic photos of poachers in the Malaysian state of Sabah posing proudly with a number of illegally slaughtered large animals, including the incredibly rare and cryptic banteng. Wild, forest cattle, banteng are scattered across parts of Southeast Asia, but Borneo is home to a distinct subspecies: Bos javanicus lowi.
Mining activist released after being charged with terrorism, rebellion in Ecuador

(02/11/2015) Yesterday, mining and environmental activist, Javier Ramírez, walked out of an Ecuadorian courtroom with his freedom. Ramírez, who has long fought against a massive state-owned massive copper mine in the cloud forest village of Junin, was arrested in April last year and subsequently charged with rebellion, sabotage, and terrorism among other thing.
Indonesia dissolves agency charged with forestry reform
(02/11/2015) The world's first cabinet-level ministry dedicated to implementing REDD+ has been dissolved. In accordance with Indonesian Presidential Decree No. 16/2015 the agency known as BP REDD+, along with the National Council on Climate Change, has been absorbed into the newly merged Ministry of the Environment and Forestry (MoEF) as part of a massive government restructuring.
Ranking the best and worst companies in terms of deforestation
(02/11/2015) While a number of high profile companies have adopted policies designed to exclude deforestation from their commodity supply chains, such commitments remain outside the norm, indicating that most companies still lack forest-friendly safeguards, finds a comprehensive survey conducted by the Global Canopy Programme. The assessment ranks 250 companies, 50 jurisdictions, 150 banks and investors, and 50 'powerbrokers' by the extent and scope of their souring policies for six 'forest risk commodities': soy palm oil, beef, leather, timber, pulp and paper.
Forestry giant's zero deforestation commitment put to test
(02/05/2015) An independent audit of the world's largest pulp and paper producer found that the company had achieved a wide range of results in meeting promises to end deforestation and resolve conflicts with forest communities. In 2013 Asia Pulp and Paper (APP) announced its Forest Conservation Policy (FCP), which included a pledge to end deforestation among its suppliers, improve communication and conflict resolution with forest communities, protecting peatlands, and sourcing fiber only from responsible suppliers.








Page 1 | Page 2 | Page 3 | Page 4 | Page 5 | Page 6 | Page 7 | Page 8 | Page 9 | Page 10 | Page 11 | Page 12 | Page 13 | Page 14 | Page 15 | Page 16 | Page 17 | Page 18 | Page 19 | Page 20 | Page 21 | Page 22 | Page 23 | Page 24 | Page 25 | Page 26 | Page 27 | Page 28 | Page 29