News articles on deforestation

---
Mongabay.com news articles on deforestation in blog format. Updated regularly.






First Resources the latest palm oil giant to announce zero-deforestation commitment
(07/03/2015) Palm oil giant First Resources has committed to eliminate deforestation and rights abuses from its supply chain, making it the first palm producer operating primarily at the grower level to do so. The policy is the latest in a wave of sustainability commitments from corporations that produce, trade and use palm oil. To realize its new commitment, First Resources will have to resolve numerous land disputes its operations are involved in with local communities in Indonesia.
Dilma disappoints with weak rainforest target

(06/30/2015) Brazilian President Dilma Rousseff disappointed environmentalists with what they call weak commitments on reducing deforestation and supporting renewable energy announced today during her visit to the White House.
'Sea change' in clothing industry means more protections for forests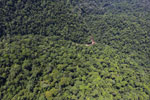 (06/30/2015) Sateri has become the latest major viscose producer to adopt a new wood- and pulp-sourcing policy aimed at removing deforestation from its supply chain. The company, the world's third-largest viscose producer, joins Aditya Birla and Lenzing, the two biggest, in making commitments to stop buying wood pulp from natural or endangered forests.
Corporations rush to make zero-deforestation commitments, but is it working?
(06/29/2015) Every year, more companies pledge to stop using ingredients whose production cause tropical deforestation. Retailers and brands making voluntary commitments – mostly involving palm oil – include Johnson & Johnson, Unilever, Colgate and Wilmar, the world's largest palm oil trader. Among 2014 joiners were Cargill, Krispy Kreme, Dunkin's Donuts and Baskin' Robbins, with 2015 bringing the addition of McDonald's, Archer Daniels Midland and Yum! Brands (owner of Pizza Hut, KFC, and Taco Bell).
Satellite-based forest mapping platform hits its stride

(06/26/2015) Global Forest Watch, a young online forest monitoring and alert system, provides free, near real-time data on deforestation and tree-cover loss around the world. It allows users to create customized interactive maps detailing forest change, concession areas for natural resource extraction and agricultural production, conservation areas, and community land boundaries. The system acts as a research platform, providing country profiles and rankings based on forest statistics, and allowing users to crowdsource forest data and stories.
Illegal forest clearing spotted in Aceh's biggest peat swamp
(06/26/2015) Encroachers have been clearing forest at three locations in Aceh's biggest peat swamp since February, the Rawa Singkil Wildlife Reserve, analysis of Landsat satellite imagery by environmental group Greenomics-Indonesia shows. The area is home to the densest population of critically endangered Sumatran orangutans in the Leuser Ecosystem.
Do we need to move 'beyond certification' to save forests?
(06/25/2015) Over the past two years dozens of companies have established 'zero-deforestation' or 'deforestation-free' policies for the commodities they source, trade, and produce. The pace of adoption has been staggeringly fast for a business that have been historically slow-moving relative to other industries. Some sectors, like the Indonesian palm oil industry and the Brazilian soy industry, even appear to be nearing a critical mass where the majority of international buyers and traders are now bound by such agreements.
Status change to come for Indonesia's partial logging moratorium?
(06/25/2015) Indonesia's Environment and Forestry Ministry might upgrade the partial logging moratorium from a presidential instruction to a government regulation, or PP, later this year, a ministry official said this week. The change would take place after the ministry completes its semiannual revision of the moratorium map for the ninth time in November, according to The Jakarta Post.
Social-media firestorm defends popular man-eating tiger in India, raising conservation questions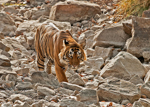 (06/23/2015) On May 8, 56-year-old forest guard Rampal Saini was attacked and killed by a tiger named Ustad with a bite to the neck. Ustad was hugely popular with tourists and had gained a massive online following. But Saini was Ustad's fourth victim in a span of five years, and his death unleashed a heated debate — especially online — about whether the ensuing decision to banish him to captivity was the right one.
Controversy emerges over alleged deforestation policy breach by APRIL supplier
(06/23/2015) Less than three weeks after APRIL unveiled a sustainability policy that is supposed to protect natural forests, an environmental group is alleging that one of the Indonesian forestry giant's subsidiaries is already breaching the commitment. But APRIL refuted the claim and says it continues to stand by the policy.
Can we save the Sumatran rhino? Indonesia holds out hope
(06/19/2015) 'One percent of the world's population,' veterinarian Zulfi Arsan says as he nods towards Bina, a 714-kilogram, 30-year-old female Sumatran rhinoceros leisurely crunching branches whole. A gentle and easygoing rhino, pink-hued Bina doesn't seem to mind the two-legged hominids snapping pictures and awing at her every move at the Sumatran Rhino Sanctuary.
A toad's relationship with its prey endures in the face of deforestation for palm oil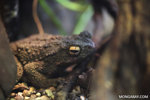 (06/15/2015) Biologists and conservationists have studied the effects of habitat degradation on individual species, but have rarely investigated how logging and conversion of rainforests to oil palm agriculture change interspecies relationships. A study of a toad and its ant prey found that while the toad dwindled in disturbed habitats, a shortage of food was not the reason.
Rising seas, sinking peat to swamp Malaysian and Indonesian palm oil
(06/13/2015) With global sea levels going up at a rate of about 9 millimeters per year, the livelihoods of many coastal people in the world look increasingly threatened, especially in those parts of the world with limited financial or technical means to adapt. A rate of a thumb-width of water per year may not sound like much, but the half to one meter higher water levels mean that many coastal people will have to abandon their homes and fields before the end of the century.
Palm oil giant announces deforestation freeze amid NGO campaign
(06/12/2015) Palm oil giant Astra Agro Lestari has announced an immediate moratorium on land clearing, less than a month after the launch of an environmental campaign targeting one of its sister companies, the Mandarin Oriental hotel chain. The prohibition applies to Astra Agro's own plantations as well as to those of its suppliers. Astra Agro characterized the freeze as a major step toward bringing its operations into line with the standards of the Indonesia Palm Oil Pledge, a high-profile, joint sustainability commitment signed by palm giants Wilmar, Cargill, Golden Agri-Resources, Asian Agri and Musim Mas as well as the Indonesian Chamber of Commerce.
Oil palm company accused of violating RSPO, IPOP standards in Indonesia
(06/11/2015) The reputation of oil palm business group Sawit Sumbermas Sarana, a holding of one of Indonesia's richest men, has in recent days taken hits on multiple fronts, with a pair of NGOs separately accusing the firm of violating various sustainability commitments it is party to. The criticism highlights holes in both the Indonesia Palm Oil Pledge (IPOP), a high-profile sustainability pact to which palm giants Wilmar, Golden Agri-Resources, Musim Mas, Asian Agri and Cargill are signatories, and the Roundtable on Sustainable Palm Oil (RSPO).
Satellite images provide new view of uncontacted Amazonian communities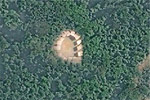 (06/10/2015) A laundry list of dangers threaten Amazonia's few remaining uncontacted indigenous communities. Colonists and industry workers often grab tribal land for mining, logging, drug trafficking, or hydrocarbon extraction, which damage the groups' environment and bring them into conflict with armed settlers. Careless encroachment by outsiders can also bring diseases to which uncontacted groups have no immunity.
In Sumatra, an oasis in a sea of oil palm
(06/08/2015) Sumatra is estimated to have lost 85 percent of its forests in the past half century, primarily due to widespread conversion for oil palm and pulp plantations. In the village of Tangkahan, however, residents have managed to preserve their forests and create one of Indonesia's ecotourism hotspots.
Pulp giant APRIL updates sustainability policy with Greenpeace's tentative approval
(06/03/2015) Indonesia's second-largest pulp and paper producer has announced a new sustainability policy it hopes will win it the good graces of NGOs like Greenpeace, which has campaigned with some success for a boycott of the company due to its destructive environmental practices. Unlike the previous policy, the new one protects carbon-rich peatlands and forests of high-carbon stock.
Invasive predators, deforestation driving Tasmanian parrot over the edge
(05/29/2015) In the forests of Tasmania lives the swift parrot (Lathamus discolour), a highly threatened bird found nowhere else in the world. New research published recently in Biological Conservation finds they are more at risk of extinction than previously thought, with introduced sugar gliders (Petaurus breviceps) and logging dealing two big blows to their remaining numbers.
Community conservation increases endangered monkey population in Peru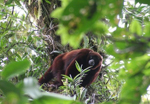 (05/29/2015) Community conservation projects — initiatives that actively involve local people in conservation efforts — have gained increasing attention in recent years. Yet few studies have examined their success in protecting natural resources. A recent study on a project to conserve yellow-tailed woolly monkeys shows that they can work.
GAR, Wilmar punish palm oil supplier for clearing rainforest in New Guinea
(05/28/2015) Palm oil trader Golden Agri-Resources announced today that it would suspend purchases of crude palm oil from plantation developer Austindo Nusantara Jaya Agri, which was outed in an NGO report last week for the third time in the past year for clearing forest in Indonesia's West Papua province, in violation of Golden Agri's no-deforestation commitment. Wilmar has also frozen its dealings with the company, though Asian Agri and Musim Mas, which also buy from it, have given no indication they will do the same.
Palm oil activist murdered in Jakarta
(05/23/2015) An Indonesian activist who opposed unbridled oil palm expansion was stabbed to death by a group of men before dawn this morning outside a nightclub in South Jakarta. Whether the attack was related to his activism or the spontaneous result of a barroom brawl is not yet clear. But Indonesian media are reporting that one of the assailants shouted that he was a soldier as he brandished the knife that killed Jopi Peranginangin, the 39-year-old head of campaigns for Sawit Watch, which strives for social and ecological justice in the palm oil industry.
Timber 'mass graves' uncovered as Malaysian authorities pursue illegal loggers

(05/21/2015) A crackdown on illegal logging in Peninsular Malaysia's largest continuous forest complex has uncovered three timber 'mass graves' – burial sites where valuable logs have been stashed beneath tons of earth to hide evidence. The loggers apparently made haste in fleeing the hilly terrain where they left the timber. A joint operation by Malaysia's antigraft agency and Forestry Department found parts of logs sticking out of the ground and the red earth still unsettled, indications their quarry had hurriedly concealed the felled trees.
VICE's 'Indonesia's Palm Bomb' presents a tragic view of palm oil driven deforestation from the frontlines
(05/20/2015) For the sixth episode of its third season, HBO's Emmy-winning news series, VICE, focused its lens on Indonesia's palm oil industry. The episode, entitled, 'Indonesia's Palm Bomb', follows VICE correspondent, Ben Anderson, as he investigates the environmental and social impact of widespread (and, at times, illegal) deforestation on wildlife and indigenous communities in Sumatra.
Golden Agri takes another hit as sustainability guru suspends its membership
(05/20/2015) The charity that Indonesia's Golden Agri-Resources has enlisted to devise and implement its zero-deforestation and community-engagement commitments suspended its cooperation with the palm oil giant yesterday, following breaches of the policies they had designed together. A few hours later, Golden Agri announced the resignation of its chief sustainability officer.
Tennis star responds to rainforest advocates

(05/20/2015) Roger Federer has responded to two Indonesian activists who asked the tennis star to use his influence to encourage Credit Suisse to end its relationship with a controversial logging company, reports the Bruno Manser Fund.
62M ha of Latin American forests cleared for agriculture since 2001
(05/19/2015) Over 62 million hectares (240,000 square miles) of forest across Latin America — an area roughly the size of Texas or the United Kingdom — were cleared for new croplands and pastureland between 2001 and 2013, find a study published in Environmental Research Letters.
Luxury hotel chain linked to destruction of rainforests
(05/19/2015) The Mandarin Oriental hotel chain has landed in environmentalists' crosshairs for the practices of its sister company Astra Agro Lestari, a rapidly expanding palm oil producer with fully developed plantations on an area larger than Singapore. The new She's Not a Fan campaign – a play off Mandarin's celebrity-fan endorsement drive – launched yesterday with a petition calling on Astra to stop destroying forests and elephant habitat. Multinational conglomerate Jardine Matheson owns both firms.
Malaysian palm oil body encourages fiction over fact
(05/17/2015) In this commentary, David Dellatore, Program Manager at the Sumatran Orangutan Society, questions the value of the Malaysian Palm Oil Council's essay-writing contest which will pay contributors to conclude that palm oil is not a driver of deforestation
What's the current deforestation rate in the Amazon rainforest?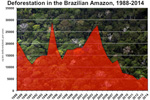 (05/15/2015) Nearly two-thirds of the Amazon rainforest is located in Brazil, making it the biggest component in the region's deforestation rate. Helpfully, Brazil also has the best systems for tracking deforestation, with the government and Imazon, a national civil society organization, releasing updates on a quarterly and monthly basis using MODIS satellite data, respectively. Both the Brazilian government and Imazon release more accurate data on an annual basis using higher resolution Landsat satellite imagery.
New genetic analysis aims to guide restoration of overharvested Myanmar teak forests
(05/15/2015) Teak is one of the most valued tropical hardwoods for its beauty, durability, and versatility. Teak trees naturally occur in the Indo-Pacific region, where a long history of exploitation, along with deforestation, has led to declines in the species. A recent study published in mongabay.com's open-access journal, Tropical Conservation Science, analyzes the genetic makeup of teak in Myanmar, its largest stronghold, and uses the results to offer advice about how Myanmar teak should be conserved.
Satellite images show deforestation on fringes of UNESCO World Heritage Site in Cameroon
(05/14/2015) In the push to become a middle-income country in the next two decades, Cameroon has courted investments in its vast natural resource wealth in the form of mining, logging and large-scale agriculture. But deforestation revealed by a recent Greenpeace Africa investigation highlights a lack of coordination in determining how to use the country's land.
Scientists reconstruct what was in the Harapan Rainforest of Sumatra
(05/12/2015) A new study published in mongabay.com's open-access journal Tropical Conservation Science describes how the Harapan Rainforest was prior to extensive logging and compares it to its current condition. The authors call for the Harapan's conservation because it is still very rich in species and holds rare habitats and many endemic plants.
Indonesian forestry giant calls for stronger forest moratorium
(05/11/2015) Asia Pulp & Paper (APP), an Indonesian forestry giant once targeted by environmentalists for its logging practices, has joined a growing chorus of voices calling for a stronger moratorium on deforestation and policies that enable companies to support conservation efforts. In a letter released Monday, Aida Greenbury, APP's Managing Director of Sustainability, asked Indonesian President Joko Widodo to extend the country's moratorium on new logging and plantation concessions.
West Papua 'oil palm atlas' portrays industry's explosion in region
(05/06/2015) There's a saying in the Indonesian palm oil industry: Sumatra is yesterday, Kalimantan is today, and Papua is tomorrow. Tomorrow might well have arrived. A new report sheds light on the industry's rapid expansion in Indonesia's Papua and West Papua provinces – and on the companies behind the plantation drive. The result is a portrayal of a frontier region's early encounters with a crop that has come to dominate the Sumatran and Bornean landscapes – a portrait made that much starker by the central government's foreign media blackout in the territory.
Sarawak increases fines for illegal logging

(05/01/2015) After decades of intense logging that has left its rainforests degraded, fragmented, and stripped of valuable timber in many areas, the Malaysian state of Sarawak has passed a new forestry bill that could boost penalties for illegal logging.
Palm giants ask Indonesian gov't to clear path toward sustainability
(05/01/2015) Executives from palm oil giants Wilmar, Cargill and Golden Agri Resources appeared at a green investment summit in Jakarta this week, providing a window into the nature of a high-profile, joint sustainability pact the companies have entered into together with Asian Agri, Musim Mas and the Indonesian Chamber of Commerce and Industry. The agreement, known as the Indonesia Palm Oil Pledge, has been lauded in some quarters for its potential to transform the sector and dismissed in others as mere lip service to protecting the environment.
Gov't officials permitted deforestation in Dominican Republic national park
(04/29/2015) In late 2014, an irregularity in the issuance of permits for agriculture-related deforestation was brought to light by an environmental conservation association working to curb deforestation within the park. On July 30, the Pedernales office of the Ministry of the Environment and Natural Resources granted permission to local landowners to deforest an area within the National Park, close to an area that was being assessed for hutia and solenodon presence by a team of researchers.
Kenya's Karura Forest, symbol of GreenBelt Movement, suffering death by 1,000 cuts
(04/29/2015) The founder of Kenya's GreenBelt Movement, Wangari Maathai, won the Nobel Peace Prize in 2004 because she talked environmental truth to power. She also walked the walk. Especially on a January morning in 1999 when she strode into the Karura Forest, Nairobi's flagship preserve, to plant trees to protest government approved plans to build a private golf course on protected land there.
EU votes to scale back on biofuels linked to deforestation

(04/28/2015) The European Parliament voted overwhelmingly today on a new cap on biofuels derived from edible crops, which critics say not only compete with feeding a growing global population but also contribute to deforestation and release unacceptably high levels of greenhouse gas emissions. The new legislation sets the cap on edible food crop biofuels—such as palm oil, corn, rapeseed, and soy—at seven percent.
Predicting deforestation before it happens

(04/28/2015) The world's leading forest monitoring platform may soon help predict deforestation before it occurs, potentially enabling authorities to prevent it altogether.
'Deforestation fronts' revealed
(04/27/2015) Environmental group WWF has released a new report projecting where the organization believes the bulk of global deforestation is likely to occur over the next 15 years. The analysis, published today, highlights eleven regions where 'the bulk of global deforestation is projected to take place' by 2030.
'Zero Deforestation' not necessarily the answer, environmentalists warn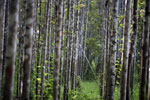 (04/27/2015) Last week, the London-based think tank Innovation Forum convened a two-day conference on the subject of sustainable forestry in Washington, D.C. Titled 'How Business Can Tackle Deforestation,' the conference brought together leaders from both public and private spheres, including forest commodities companies, NGOs and think tanks. Though the topics of discussion were diverse, ranging from the role of 'green' certification to the viability of GMO crops, there was widespread agreement that significant changes need to be made to current supply chain policies if we are to avoid further damaging the world's forests.
Jokowi must strengthen Indonesia's forest moratorium, not just extend it: activists
(04/25/2015) Less than a month before the expiry of a moratorium on new licenses for land-based exploitation in primary forests and on peat, environmentalists are calling for the Indonesian president to not only prolong the policy but strengthen it too, hampered as they say it has been by chaotic implementation, weak enforcement, standards that don't go far enough and, some suggest, a lack of political will to see it through.
Conservation in Myanmar: a cause for optimism?
(04/24/2015) Fifty years of relative political and economic isolation have yielded slow economic growth and contributed to the conservation of many of Myanmar's native species. However, the dissolution of Myanmar's military junta in 2011 marked the beginning of a new age of increasing political and economic liberalization and international engagement. Many experts fear that possible rapid development fueled by international investment, improved infrastructure and expanded transport networks, pose a grave risk to Myanmar's biodiversity and forests.
Officials: Sumatran rhino is extinct in the wild in Sabah
(04/23/2015) There are no Sumatran rhinos left in the wild in the Malaysian state of Sabah, confirmed Masidi Manjun, the Tourism, Culture and Envi­ronment Minister, over the weekend. In 2008, conservationists estimated there were around 50 rhinos in the state. Five years later, it dropped that estimate to just ten. Now, it's admitted the awful truth: the wild rhino is very likely gone.
Activists target Roger Federer as brand ambassador for bank linked to deforestation
(04/22/2015) Environmentalists are asking tennis star Roger Federer to deliver a message to Credit Suisse over the banking giant's continued financing of a logging company linked to ongoing destruction of wildlife habitat in Indonesia. According to the Bruno Manser Fund two members of a rainforest community in Sumatra have written to Federer to ask for his help in persuading Credit Suisse to stop financing logging of peat forests.
Criticism of GAR and Wilmar African oil palm projects highlight global 'no-deforestation' challenges
(04/16/2015) Despite high-profile no-deforestation policies, palm oil giants Golden Agri-Resources and Wilmar have attracted criticism recently over their projects in Africa, particularly regarding the correct implementation of free, prior and informed consent (FPIC) of affected communities. Some NGOs have suggested these persistent problems indicate no lessons have been learned from years of bad practice in Indonesia.
Study finds abandoned pasture is 'a huge resource that is not being harnessed'
(04/09/2015) As tropical forests around the world are cleared for human development, scientists and conservationists are trying to find ways to both stem their loss and reclaim areas already deforested. In a recent study, researchers investigated restoration of abandoned agricultural land in Ecuador, finding that planting trees and even re-establishing pasture may help limit conversion of more forest to farmland.
Condition of tropical forests 'worsening', could become 'critical'
(04/07/2015) World leaders are continuing to overlook the worsening condition of tropical forests despite the biome's vast potential to help mitigate climate change, support local livelihoods and ecosystem services, and stabilize global agriculture, warns a comprehensive review published by a body founded by Prince Charles.
Tiny Brazilian opossum could be farmers' friend
(04/07/2015) André Mendonça pops open the spring-loaded door on the shoebox-sized trap and peeks inside. Two bulging, black eyes glare back at him. He pulls the trap off the tree limb and shakes the stunned, sopping wet creature into a clear plastic bag. "One more!" he says excitedly.
Who's to blame for forest loss in Borneo timber concession?
(04/06/2015) The apparent loss of some 4,000 hectares of forested peatland in Indonesian Borneo is raising questions on who bears responsibility for forest clearing in un-utilized concessions. On Monday, Greenomics-Indonesia issued a report revealing the loss of significant tracts of peat forest in a West Kalimantan concession held by PT Bumi Mekar Hijau (BMH), a plantation company whose operation in South Sumatra supplies Asia Pulp & Paper (APP) with woodpulp for its mills.
Palm oil companies, NGOs endorse new deforestation-limiting toolkit
(04/06/2015) Forests not only house many of the world's species, but also much of its carbon. Now, a toolkit has been developed by a group of companies and organizations with the aim of helping other companies and NGOs identify High Carbon Stock (HCS) forests. The toolkit was endorsed last week by major NGOs and plantation companies in Singapore.
Fighting fire with money: can finance protect Indonesia's forests?
(04/06/2015) In previous articles, we have seen an overview of the problems with the Indonesian palm oil industry. Such problems are largely caused by rent-seeking politicians and businessmen, who are willing to sacrifice endangered wildlife, the health of their countrymen and long-term environmental stability in the pursuit of profit. These actors exert a significant influence on and within the Indonesian government. As a result, Indonesia remains conflicted between the opposing goals of conservation and economic growth.
Russia and Canada lead the world in forest loss in 2013
(04/02/2015) Russia and Canada led the world in forest loss, accounting for nearly forty percent of the 18 million hectares of forest lost globally in 2013, reveals a new analysis based on high resolution satellite imagery. The research — released today on Global Forest Watch, a forest monitoring and research platform — was led by Matt Hansen of the University of Maryland and involved Google, World Resources Institute (WRI), and other institutions
Illegal deforestation driven by EU appetite for beef, palm oil, soy, say new reports
(04/01/2015) A new report finds that the European Union is driving international trade in commodities grown on land cleared outside of the law. In 2012 alone, the report says, the EU imported $6.5 billion worth of illegally sourced beef, leather, palm oil and soy, which amounts to nearly one-fourth of all global trade and some 2.4 million hectares (59.3 million acres) of forest illegally cleared.
Chocolate company, NGO work together to save lemurs
(03/30/2015) Despite its biodiversity and unique plants and animals, Anjanaharibe-Sud Special Reserve hosts only around a dozen tourists each year. In an effort to increase tourism and research opportunities, the Lemur Conservation Foundation will be using the money raised during the Madécasse promotion to develop Camp Indri - the reserve's only authorized tourist site.
APRIL violates sustainability policy by clearing peat forest after Jan cut-off
(03/26/2015) New data shows Asia Pacific Resources International Holdings Limited (APRIL) is continuing to destroy rainforests on deep peat despite a high profile pledge to clean up its operations. Today Greenomics-Indonesia released an analysis of two NASA Landsat images confirming that APRIL's subsidiary PT Riau Andalan Pulp Paper (RAPP) has cleared significant tracts of peat forest on Pulau Pedang island off Sumatra's coast since January 2015.
Why palm oil expanded, and what keeps it growing
(03/26/2015) Today, oil palm is Indonesia's most important cash crop. In 2014, Indonesia produced 33.5 million tons of palm oil, generating $18.9 billion in export revenue. This makes palm oil Indonesia's third most valuable export, behind only coal and petroleum gas. However, the rise of Indonesian palm oil is only a relatively recent phenomenon. The chart below shows the remarkable growth that the industry has displayed over the past 30 years.
Destruction of elephant, tiger, and orangutan habitat doubles
(03/25/2015) The rate of forest loss in Indonesia's Leuser Ecosystem — the only place on Earth where rhinos, orangutans, tigers, and elephants live in the same habitat — has more than doubled due to logging, encroachment, and conversion to industrial plantations, warn conservationists. In a statement issued Tuesday, the Sumatran Orangutan Society reported that 80,316 hectares of forest were lost between 2008 and 2013, a sharp increase from the 30,830 hectares cleared between 2002 and 2008.
Illegal cocoa plantations threaten Côte d'Ivoire's parks and primates
(03/25/2015) Côte d'Ivoire, the world's largest producer of cocoa, also boasts an ecosystem of great biological richness and species diversity, with over 2,250 endemic plants and 270 vertebrate species. Unfortunately, it also has the highest deforestation rate in all of sub-Saharan Africa, largely due to its rise as a significant player in the global agricultural economy after years of civil unrest.
Photos: expedition to Amazon's white sands may have found new primate
(03/24/2015) Most people think of the Amazon rainforest as one massive, homogenous ecosystem—a giant castle of green. However, within the Amazon rainforest lie a myriad of distinct ecosystems, sporting unique characteristics and harboring endemic species. One of the rarer ecosystems in the Amazon is the white sands forest.
Seeing the trees but not the forest (commentary)
(03/20/2015) Understanding forest dynamics is necessary for the sound management of forests, for both production and conservation. This includes an understanding of the extent of forest area, information about what the forest contains and how the forest resource is managed. Forest monitoring provides this information.
Who's funding palm oil?
(03/19/2015) Palm oil may be the single most important crop that you never heard of. A vegetable fat that resembles reddish butter at room temperature, palm oil is derived from the fruit of the oil palm tree. Both nutritious and highly versatile, palm oil is now an important component of products ranging from biofuels and food to soaps and cosmetics. Estimates indicate that as much as 50 percent of the products used by the average Western consumer every day contain palm oil or its derivatives.
Can voluntary sustainability standards survive in emerging markets?
(03/17/2015) Last month, Price Waterhouse Coopers (PwC) published a new edition of its The World in 2050 report. Confirming the findings of previous studies, the report describes a shift in economic power from the global north to the south. PwC projects that the US' and EU's share of world GDP will face a steady decline from around 33 percent in 2014 to about 25 percent by 2050. At the same time, emerging markets like China, India, Brazil, Russia, Indonesia, Mexico, and Turkey (the so-called E7 countries) are gaining in importance as both producers and consumers in the global economy.
Brazil confirms rising deforestation in the Amazon
(03/14/2015) The Brazilian government has officially confirmed that deforestation in the Amazon is pacing sharply higher than a year ago. Figures released last week by the National Institute for Space Research (INPE) shows that forest clearing detected by DETER — a short term deforestation monitoring system based on coarse satellite imagery — is 63 percent higher for the twelve months ended January 31, 2015 relative to the year earlier period.
East Kalimantan reaffirms moratorium on new mining, logging concessions

(03/06/2015) The governor of East Kalimantan, Indonesia, has reaffirmed his commitment to a 2013 moratorium on mining, logging, and plantation permits. The policy, which was originally outlined in a letter to the province's regents and mayors will be elevated to a higher status, he said.
Humans cause erosion one hundred times faster than normal
(03/05/2015) Experts have long linked deforestation and intensive farming to worsening erosion rates around the world. Although studied extensively, determining erosion rates due to human-induced activities has rarely been quantified by scientists. However, new research conducted by geologists finds that erosion rates in the southeastern United States increased one hundred times after the arrival of European colonists in the 1700s due to tree clearing and unsustainable agriculture practices.
Researchers, locals work together to save Ethiopia's 'church forests'
(03/03/2015) Presenting a workshop on ecosystem services to a roomful of priests in Ethiopia may seem like an unlikely scenario for a conservation biologist to end up in, but for Meg Lowman, it's an essential part of spreading her passion for bottom-up conservation. "Canopy Meg," as she's fondly referred to by her colleagues, believes in the power of local communities to be part of the solution, often in ways that are more effective than researchers can make alone.
Jokowi's environmental commitments in Indonesia
(02/26/2015) Last fall Indonesia elected its first president with no ties to the established political order or the military. Joko Widodo's election was widely heralded by reformers who hoped the politician's capable management in his stints as mayor of the town of Solo and metropolis of Jakarta could transform Indonesia's chronically underperforming bureaucracy, potentially ushering in a new era of improved human rights, better environmental stewardship, reduced corruption, and healthier economic growth.
Brazil arrests 'Amazon's biggest destroyer'

(02/25/2015) Authorities in Brazil have arrested a man they claim to be the single biggest deforester in the Amazon, according to a statement issued by IBAMA, Brazil's environmental protection agency.
Rainforest loss increased in the 2000s, concludes new analysis
(02/25/2015) Loss of tropical forests accelerated roughly 60 percent during the 2000s, argues a paper published in the journal Geophysical Research Letters. The findings contradict previous research suggesting that deforestation slowed since the 1990s. The study is based on a map of 1990 forest cover developed last year by Do-Hyung Kim and colleagues from the University of Maryland. The map, which includes 34 countries that contain 80 percent of the world's tropical forests, enabled the researchers to establish a consistent baseline for tracking forest cover change across regions and countries over time.
Santander Bank cuts off APRIL due to deforestation

(02/24/2015) Banking giant Santander says it will not extend further financing to Asia Pacific Resources International Limited (APRIL) due to evidence that the Singapore-based pulp and paper company is continuing to destroy rainforests in Indonesia. The move comes after Greenpeace launched a global campaign against the bank.
New Guinea rainforest being leveled for palm oil, revealing gaps in zero deforestation pacts
(02/23/2015) An Indonesian palm oil firm is destroying rainforests in New Guinea despite high profile zero deforestation pledges from its customers, finds research by Greenomics-Indonesia. Landsat imagery acquired and analyzed by Greenomics shows that Austindo Nusantara Jaya Agri (ANJ) is clearing high carbon stock forests in the southern part of West Papua's Bird's Head Peninsula in Indonesian New Guinea.
Chinese banks funding rainforest destruction in Indonesia

(02/18/2015) While Santander Bank has made headlines in recent days for financing an Indonesian forestry giant's ongoing clearance of carbon-dense forests in Sumatra, Chinese banks among the largest funders of the company, reveals analysis conducted by BankTrack.org.
Ranking the best and worst companies in terms of deforestation
(02/11/2015) While a number of high profile companies have adopted policies designed to exclude deforestation from their commodity supply chains, such commitments remain outside the norm, indicating that most companies still lack forest-friendly safeguards, finds a comprehensive survey conducted by the Global Canopy Programme. The assessment ranks 250 companies, 50 jurisdictions, 150 banks and investors, and 50 'powerbrokers' by the extent and scope of their souring policies for six 'forest risk commodities': soy palm oil, beef, leather, timber, pulp and paper.
Norway sovereign fund drops coal, tar sands, gold-mining companies

(02/09/2015) In its first-ever report on responsible investing, Norway's pension fund announced last week that it has divested from 114 companies in the past three years due to concerns over global warming, deforestation, and sustainability as well as long-term financial viability. Worth a staggering $861 billion, Norway's Government Pension Fund Global (GPFG) is the world's largest sovereign wealth fund.
The Amazon's oil boom: concessions cover a Chile-sized bloc of rainforest
(02/04/2015) Hungry for oil revenue, governments and fossil fuel companies are moving even further into one of the world's last great wildernesses, according to a new study in the journal Environmental Research Letters. The total area set aside for oil and gas in the Western Amazon has grown by 150,000 square kilometers since 2008, now totaling more than 730,000 square kilometers—an area the size of Chile.




Page 1 | Page 2 | Page 3 | Page 4 | Page 5 | Page 6 | Page 7 | Page 8 | Page 9 | Page 10 | Page 11 | Page 12 | Page 13 | Page 14 | Page 15 | Page 16 | Page 17 | Page 18 | Page 19 | Page 20 | Page 21 | Page 22 | Page 23 | Page 24 | Page 25