News articles on energy

---
Mongabay.com news articles on energy in blog format. Updated regularly.





Ecuador will have referendum on fate of Yasuni after activists collect over 700,000 signatures

(04/16/2014) In what is a major victory for environmentalists, campaigners with United for Yasuni have collected 727,947 signatures triggering a national referendum on whether or not oil drilling should proceed in three blocs of Yasuni National Park in Ecuador.


Climate change solution? UN touts ambitious (but cheap) investment in renewable energy


(04/14/2014) The world is warming rapidly due to greenhouse gas emissions, threatening everything from our food supply to our ecosystems, but the solution may be surprisingly cheap, according to the third and final report from the Intergovernmental Panel on Climate Change (IPCC). The report recommends a rapid and aggressive switch from fossil fuel-based energy to renewables.


Featured video: celebrities speak out for Yasuni

(04/02/2014) A group of celebrities, including recent Academy Award winner Jared Leto, Law and Order's Benjamin Bratt, and Kill Bill's Daryl Hannah, have lent their voices to a new Public Service Announcement to raise signatures to protect Ecuador's Yasuni National Park from oil drilling.


The best of the worst: fossil-fuel extractors pave the way for the low-carbon revolution

(03/26/2014) At the end of last year, the world got some good news on the green business front concerning a very unlikely set of participants. A recent market review revealed that Exxon Mobil, Chevron, BP, ConocoPhillips, Royal Dutch Shell, Duke Energy, PG&E Corporation, American Electric Power Company, ConAgra Foods and Walmart, among others, are including shadow carbon prices in their forecasts.


Indigenous communities demand forest rights, blame land grabs for failure to curb deforestation


(03/25/2014) Indigenous and forest-dependent peoples from Asia, Africa and Latin America have called for increased recognition of customary land rights in order to curb deforestation and ensure the survival of their communities. The Palangkaraya Declaration on Deforestation and the Rights of Forest Peoples calls on governments to uphold forest peoples' rights to control and manage their customary lands and to halt rights-violating development projects being carried out without consent from local communities.


Oil or rainforest: new website highlights the plight of Yasuni National Park

(03/20/2014) A new multimedia feature story by Brazilian environmental news group, ((o))eco, highlights the ongoing debate over Yasuni National Park in Ecuador, arguably the most biodiverse place on the planet.


Controversial Amazon dams may have exacerbated biblical flooding


(03/16/2014) Environmentalists and scientists raised howls of protest when the Santo Antônio and Jirau Dams were proposed for the Western Amazon in Brazil, claiming among other issues that the dams would raise water levels on the Madeira River, potentially leading to catastrophic flooding. It turns out they may have been right: last week a federal Brazilian court ordered a new environmental impact study on the dams given suspicion that they have worsened recent flooding in Brazil and across the border in Bolivia.


Europe votes for an Arctic Sanctuary

(03/13/2014) Yesterday, the European Parliament passed a resolution supporting the creation of an Arctic Sanctuary covering the vast high Arctic around the North Pole, giving official status to an idea that has been pushed by activists for years. Still, the sanctuary has a long road to go before becoming a reality: as Arctic sea ice rapidly declines due to climate change, there has been rising interest from governments and industries to exploit the once inaccessible wilderness for fish and fossil fuels.


Featured video: camera traps catch jaguars, anteaters, and a sloth eating clay in the Amazon rainforest

(02/13/2014) These are sights that have rarely been seen by human eyes: a stealthy jaguar, a bustling giant armadillo, and, most amazingly, a sloth slurping up clay from the ground. A new compilation of camera trap videos from Yasuni National Park in the Ecuadorean Amazon shows a staggering array of species, many cryptic and rare.


Gas company to drill in Manu National Park buffer zone, imperiling indigenous people

(02/04/2014) The Peruvian government has approved plans for gas company Pluspetrol to move deeper into a supposedly protected reserve for indigenous peoples and the buffer zone of the Manu National Park in the Amazon rainforest. The approval follows the government rescinding a highly critical report on the potential impacts of the operations by the Culture Ministry (MINCU), the resignation of the Culture Minister and other Ministry personnel, and repeated criticism from Peruvian and international civil society.


Total says it will not drill in any World Heritage Sites

(02/03/2014) One of the world's largest oil and gas companies, Total, has committed to leave the planet's UNESCO World Heritage Sites untouched, according to the United Nations. The UN says the French energy giant has sent written confirmation that it will not explore or extract fossil fuels from any of the world's over 200 natural World Heritage Sites.


Shell drops plans to drill in the Arctic for now

(01/30/2014) Facing plunging profits, Royal Dutch Shell has announced it will cut exploration and development funding by nearly $10 billion this year, including halting their long-suffering plans to drill in the Arctic ocean. Shell's new CEO, Ben van Beurden, made the announcement yesterday that controversial plans to drill off the Alaskan coast will be put on hold for another year.


A series of oil spills sully Caribbean paradise, coating mangroves and wildlife (photos)


(01/29/2014) On December 17th, officials first discovered a massive oil spill in the Caribbean-island nation of Trinidad and Tobago. Since then, a series of oil spills have been discovered, coating beaches, sullying mangrove forests, and very likely decimating wildlife in Trinidad's Gulf of Paria. The oil spills have been linked to the state-owned oil company, Petrotrin, which has claimed that sabotage is behind at least two of the spills. However Trinidad and Tobago's Environmental Management Authority has recently slapped the company with a $3.1 million fine by for the damage, while some politicians have called for an independent investigation into the slew of spills.


World first: Russia begins pumping oil from Arctic seabed

(12/23/2013) Oil has begun to be pumped from the Arctic seabed, according to Russian oil giant, Gazprom. The company announced on Friday that it has begun exploiting oil reserves at the offshore field of Prirazlomnoye. The project, which is several years behind schedule, is hugely controversial and made international headlines in September after Russian military arrested 28 Greenpeace activists protesting the operation along with a British journalist and Russian videographer.


Top 10 HAPPY environmental stories of 2013


(12/19/2013) China begins to tackle pollution, carbon emissions: As China's environmental crisis worsens, the government has begun to unveil a series of new initiatives to curb record pollution and cut greenhouse emissions. The world's largest consumer of coal, China's growth in emissions is finally slowing and some experts believe the nation's emissions could peak within the decade. If China's emissions begin to fall, so too could the world's.


Africa to build world's largest dam, but who will benefit?


(12/17/2013) The Congo River traverses the continent of Africa, ending its journey in the Democratic Republic of Congo (DRC) where it spills 1.5 million cubic feet per second into the Atlantic Ocean. Now, plans are underway to harness this tremendous force of water in what promises to be the world's largest hydropower scheme, The Grand Inga.


Featured video: U.S. forests decimated for 'green' bio-energy in Europe

(12/12/2013) Wetland forests in the southern U.S. are becoming the victims of a drive for so-called green energy in Europe, according to activist group Dogwood Alliance, which has produced a new video highlighting the issue. The activists contend that bio-energy that depends on chopping down forests not only devastates vital ecosystems, but actually emits more greenhouse gases than traditional fossil fuels.


Average American consumes 50,000 pounds of raw materials annually for the stuff they buy


(12/10/2013) The average American car weighs about 3,000 pounds. But to produce that vehicle, a lot more raw materials were used than its final weight! Maybe as much as 100 times more, as reported by scientists in a recent paper in the Proceedings of National Academy of Science. For this car to be produced, iron ore is mined in Australia and made into steel. Steel is then shipped to Japan and made into a car, which is then sold in the U.S. Most studies until now, measured national consumption by accounting only for the final weight of the products we purchase.


Top 10 Environmental Stories of 2013


(12/10/2013) 1. Carbon concentrations hit 400ppm while the IPCC sets global carbon budget: For the first time since our appearance on Earth, carbon concentrations in the atmosphere hit 400 parts per million. The last time concentrations were this high for a sustained period was 4-5 million years ago when temperatures were 10 degrees Celsius higher. Meanwhile, in the slow-moving effort to curb carbon emissions, the Intergovernmental Panel on Climate Change (IPCC) crafted a global carbon budget showing that most of the world's fossil fuel reserves must be left untouched if we are to avoid catastrophic climate change.


Top scientists propose ambitious plans to safeguard world from devastating climate change


(12/05/2013) Two degrees is too much: that's the conclusion of a landmark new paper by top economists and climatologists, including James Hansen formerly of NASA. The paper, appearing in the open-access journal PLoS ONE, argues that global society must aim for only one degree Celsius of warming above pre-industrial levels to avoid the worst impact of climate change, and not the two degrees Celsius agreed on by the world's governments. But given that the world's governments are not yet on track to even achieve the two degree target, how could we lock in just one? A combination of renewable energy, nuclear power, and, most importantly, a rising price on carbon emissions, according to the eighteen scientists.


Citizen groups walk out of UN Climate Summit to protest lack of ambition

(11/21/2013) Thirteen citizen groups—including Oxfam, Greenpeace, and WWF—have walked out of ongoing climate talks in Warsaw to protest what they view as a lack of ambition and long-stalled progress on combating global climate change. Nearly 200 governments are currently meeting in Warsaw, Poland at the the 19th Conference of the Parties (COP) for the UN Framework Convention on Climate Change (UNFCCC), which is meant to prepare the way for a new agreement in 2015.


Gulf of Mexico deep sea may need decades to recover from oil spill


(11/20/2013) The catastrophic explosion that spewed some five million barrels of oil deep into the Gulf of Mexico in April 2010 will take a heavy toll in the ocean's lowest layers for years to come. That's the stark conclusion of seafloor research conducted six months after the Deepwater Horizon oil spill. The study, published on August 7 in PLoS ONE, examined life in the Gulf's deepest waters near the blowout, about 1.6 kilometers below the surface. Here, the researchers found that the damages will take decades to reverse.


Mining the Heart of Borneo: coal production in Indonesia


(11/20/2013) Indonesia is the world's top exporter of coal – supplying energy to China, India, and elsewhere. Indonesia is also ranked the fourth top emitter of greenhouse gases in the world (after China, the USA, and the European Union), largely due to high deforestation rates and peatland fires. This ranking does not take into consideration the carbon emissions that Indonesia 'exports' in the form of coal.


UN talks tough to global coal industry


(11/19/2013) Yesterday, at the International Coal and Climate Summit—just a couple miles from the ongoing UN Climate Summit—Christiana Figueres delivered a speech unlike anything ever heard at a coal industry meeting before. Figueres, the Executive Director of the UN Framework Convention on Climate Change (UNFCCC), took time off from wrangling world leaders and officials toward a climate agreement to talk tough to an industry currently worth around $3 trillion.


Fracking: the good, the bad and the ugly


(11/18/2013) The last few years have ushered in a new national and global awareness of fracking, the 150-year-old technology for extracting natural gas and oil from rock. Fracking, short for hydraulic fracturing, uses ultra-high-pressure slurries to create hairline fractures throughout solid rock. Oil, and more frequently gas, comes rushing out while sand from the mixture holds the fractures open in this nearly alchemical process. As many readers are aware, there are two very divisive schools of thought on fracking. One side touts it as the future of energy. The other derides fracking as inherently toxic and demands its immediate and permanent cessation. Like so many aspects of life, the truth lies somewhere in between.


Japan pledges to raise carbon emissions, instead of cutting them

(11/18/2013) In 2009, Japan pledged to cut its carbon emissions by 25 percent based on 1990 levels within 11 years. Four years later—including a nuclear meltdown at Fukushima—and Japan has reset its goal with a new target to cut emissions by 3.8 percent based on 2005 levels at the UN Climate Summit in Warsaw, Poland. But, the new target, which received widespread condemnation when announced on Friday, actually results in a 3.1 percent rise in emissions when viewed from the widely-accepted 1990 baseline.


World's most vulnerable nation to climate change turns to coal power


(11/18/2013) In October, a global risks analysis company, Maplecroft, named Bangladesh the world's most vulnerable nation to climate change by 2050. The designation came as little surprise, since Bangladesh's government and experts have been warning for years of climatic impacts, including rising sea levels, extreme weather, and millions of refugees. However, despite these very public warnings, in recent years the same government has made a sudden turn toward coal power—the most carbon intensive fuel source—with a master plan of installing 15,000 megawatts (MW) of coal energy by 2030, which could potentially increase the country's current carbon dioxide emissions by 160 percent.


Coal's future carbon costs may make it more expensive than wind energy


(11/15/2013) At first glance, a recent report from the U.S. White House on the social cost of carbon reads like a daunting economics exam. A small chart poses the first question about the price tag policymakers attach to future greenhouse gas emissions: Does each metric ton of carbon that billows into the air cost $11, $33 or $52? The answer is all of the above.


Richest countries spent $74 billion on fossil fuel subsidies in 2011, eclipsing climate finance by seven times

(11/13/2013) In 2011, the top 11 richest carbon emitters spent an estimated $74 billion on fossil fuel subsidies, or seven times the amount spent on fast-track climate financing to developing nations, according to a recent report by the Overseas Development Institute. Worldwide, nations spent over half a trillion dollars on fossil fuel subsidies in 2011 according to the International Energy Agency (IEA).


Flawed from inception? Ecuador's Yasuní-ITT initiative threatened indigenous groups with simple mapping errors


(11/13/2013) The plan from Ecuador's government was simple: Pay us and we won't destroy the planet's most extraordinary ecosystem. Dubbed the Yasuni-ITT initiative, the plan called upon developed nations to pay for protecting Ecuador's Yasuni National Park from oil companies. Now, a recent study claims the plan was fraught with flaws as basic as drawing lines on a map.


Murum dam blockaders may be suffering human rights violations warns NGOs

(11/12/2013) A coalition of nearly 30 organizations has sent a letter to top authorities in Sarawak and Malaysia warning them of possible human right violations against a group of indigenous Penan who are blocking roads to the construction site for Murum Dam. Over 100 indigenous people have been blocking a road for over a month as they demand more compensation and land after being forced to move from their traditional lands to make way for the 900 megawatt dam.


Exclusive: Stunning aerial photos reveal Ecuador building roads deeper into richest rainforest on Earth (Yasuní National Park)


(11/12/2013) In August 2012, professional photographers Ivan Kashinsky and Karla Gachet were on assignment for National Geographic in Yasuní National Park, home to arguably the most biodiverse rainforest in the world. While there, they happened to take an aerial shoot above an area known as Block 31 (see Map), a controversial oil concession located in the heart of the park, at the precise moment that the national oil company, Petroamazonas, was secretly building a new oil access road.


Bangladesh plans massive coal plant in world's biggest mangrove forest


(11/11/2013) On October 22nd Bangladeshi and Indian officials were supposed to hold a ceremony laying the foundation stone for the Rampal power plant, a massive new coal-fired plant that will sit on the edge of the Sundarbans, the world's largest mangrove forest. However, the governments suddenly cancelled the ceremony, instead announcing that the project had already been inaugurated in early October by the countries' heads of state via a less-ornate Skype call. While the governments say the change was made because of busy schedules, activists contend the sudden scuttling of the ceremony was more likely due to rising pressure against the coal plant, including a five-day march in September that attracted thousands.


Bay Area pledges to slash greenhouse gas emissions by 80 percent by 2050

(11/11/2013) While many of the world's national governments move tepidly (if at all) to combat climate change, cities are showing increasing leadership. The San Francisco Bay Area's Air District Board signed off last week on a measure to cut greenhouse gas emissions by 80 percent within less than 40 years time as based on 1990 levels. The measure follows the same goal as an executive order made by California governor, Arnold Schwarzenegger, in 2005.


Indigenous groups expel workers, blockade another dam in Sarawak


(11/05/2013) Hundreds of tribal people in Sarawak have started blockading a second big hydroelectric dam project being built by a government, which critics accuse of nepotism and corruption. Late last month around 200 native Kenyah, Kayan and Penan people chased away workers and set up a blockade on a road leading to the site of the proposed 1200 megawatt Baram dam.


Zoos join fossil fuel divestment movement

(11/05/2013) Last month, over a hundred representatives from zoos and aquariums around the world joined climate activism group, 350.org, pledging that their institutions would take action against global warming, including the possibility of divesting from fossil fuel companies. The effort, dubbed Zoos and Aquariums for 350, was launched during the annual meeting of the Conservation Breeding Specialist Group (CBSG).


New corruption allegations in Sarawak energy project

(11/04/2013) An infrastructure company with ties to Sarawak's chief minister has just landed a $196 million contract to build transmission lines, sparking new complaints about cronyism and corruption in the Malaysian Borneo state.


'Remarkable year': could 2012 mark the beginning of a carbon emissions slowdown?

(10/31/2013) Global carbon dioxide emissions hit another new record of 34.5 billion tons last year, according to a new report by the Netherlands Environment Assessment Agency and the European Commission's Joint Research Centre, but there may be a silver lining. Dubbing 2012 a "remarkable year," the report found that the rate of carbon emission's rise slowed considerably even as economic growth continued upward.


Renewable energy revolution will require better management of metals

(10/30/2013) If we are to avoid catastrophic climate change, scientists say global society will need a rapid and aggressive replacement of fossil fuel energy for renewable, such as solar, wind, geo-thermal, and tidal. While experts say a renewable revolution would not only mitigate climate change but also likely invigorate economies and cut life-threatening pollution, such a revolution would not come without challenges. According to a new commentary piece in Nature Geoscience one of the largest challenges of the renewable revolution will be rising demand for metals, both rare and common.


Belo Monte dam suspended

(10/29/2013) Construction on Belo Monte, Brazil's largest dam, was again halted by a federal court due to concerns over its license, reports Amazon Watch, an NGO that is mobilizing opposition to the project.


Shanghai to ban coal by 2017

(10/28/2013) China's largest city and one of the world's biggest, Shanghai, is set to ban coal burning in just four years, according to a new Clean Air Action Plan. The city-wide ban on coal burning is one effort among many to get Shanghai's infamous smog under control as well as another sign that China has begun to take its pollution problems more seriously.


Russia charges imprisoned Greenpeace protestors with hooliganism, instead of piracy

(10/24/2013) Russian investigators announced on Wednesday they are dropping piracy charges against 28 environmental activists and two freelance journalists who have spent a month in custody since they were seized aboard Greenpeace's boat, the Arctic Sunrise.


WHO: air pollution causes cancer

(10/17/2013) Outdoor air pollution has been officially classified as carcinogenic by the cancer arm of the World Health Organization. The International Agency for Research on Cancer (IARC) said air pollution from traffic and industrial fumes was a definite cause of lung cancer and also linked to bladder cancer. The strong verdict from IARC, a cautious body that pronounces only when the evidence is strong, will put pressure on governments to take action.


Map reveals gas company flying over Manu National Park


(10/17/2013) A map in an internal Peruvian government report reveals that gas company Pluspetrol has been flying over the protected Manu National Park (MNP) in the south-eastern Peruvian Amazon where UNESCO says the biodiversity "exceeds that of any other place on earth." The over-flight was done via helicopter on 3 February, 2012 by Pluspetrol personnel together with a team from the National Institute e Development of Andean, Amazonian and Afroperuvian Peoples (INDEPA).


Environmental journalism: rich with stories but 'extremely under-resourced'


(10/15/2013) Erik Hoffner is an environmental journalist and photographer whose work has appeared in a wide range of publications, including Orion, The Sun, Northern Woodlands, Yale Environment 360, Earth Island Journal, and World Ark. Recently two of his stories triggered strong public reactions: an exposé on damaging logging practices in Sweden and a photo feature on suburban fracking in Colorado. In an October interview with Mongabay.com, Hoffner discusses the fallout from these stories as well as his career in environmental journalism.


Divestment campaign could cause considerable damage to fossil fuel industry

(10/08/2013) A campaign to persuade investors to take their money out of the fossil fuel sector is growing faster than any previous divestment campaign and could cause significant damage to coal, oil and gas companies, according to a study from the University of Oxford. The report compares the current fossil fuel divestment campaign, which has attracted 41 institutions since 2010, with those against tobacco, apartheid in South Africa, armaments, gambling and pornography. It concludes that the direct financial impact of such campaigns on share prices or the ability to raise funds is small but the reputational damage can still have major financial consequences.


Scientists uncover high radioactivity near fracking site in Pennsylvania

(10/07/2013) Scientists have for the first time found dangerous levels of radioactivity and salinity at a shale gas waste disposal site that could contaminate drinking water. If the UK follows in the steps of the US "shale gas revolution", it should impose regulations to stop such radioactive buildup, they said.


Over 100 scientists warn Ecuadorian Congress against oil development in Yasuni


(10/03/2013) Over 100 scientists have issued a statement to the Ecuadorian Congress warning that proposed oil development and accompanying roads in Yasuni National Park will degrade its "extraordinary biodiversity." The statement by a group dubbed the Scientists Concerned for Yasuni outlines in detail how the park is not only likely the most biodiverse ecosystems in the western hemisphere, but in the entire world. Despite this, the Ecuadorian government has recently given the go-ahead to plans to drill for oil in Yasuni's Ishpingo-Tambococha-Tiputini (ITT) blocs, one of most remote areas in the Amazon rainforest.


Clock is ticking on fossil fuels: for first time IPCC scientists outline global carbon budget


(10/01/2013) The world's leading climate scientists have set out in detail for the first time how much more carbon dioxide humans can pour into the atmosphere without triggering dangerous levels of climate change—and concluded that more than half of that global allowance has been used up.


Coal railway could cause 'ecological disaster' in Indonesian Borneo, warn environmentalists

(09/30/2013) Activists have urged the Indonesian government to cancel or reassess plans to build a 148-kilometer coal railway in Indonesian Borneo, claiming the project will be an 'ecological disaster' that will destroy watersheds and lead to increased coal exploitation in the region, threatening ecosystems and undermining local government commitments to reduce greenhouse gas emissions.


Has Brazil turned against its progressive environmental policies?


(09/30/2013) Last year, Brazil rolled back crucial parts of its landmark Forestry Code, potentially opening vast tracts of forest for destruction; it is also moving ahead on a number of Amazon dams, including the infamous Belo Monte, despite international condemnation and conflict with indigenous people. Meanwhile, a new law under consideration proposes allowing large-scale mining in protected areas. Given this a new paper in mongabay.com's open access journal Tropical Conservation Science argues that Brazil has thrown off its once admired mantle of environmental legislation, imperiling hundreds of thousands of species in the most biodiverse country on Earth.


Borneo tribesmen block road as controversial rainforest dam impoundment begins

(09/27/2013) Indigenous leaders have set up roadblocks in Malaysian Borneo to protest Sarawak's newest dam, report environmental activists who oppose the project.


'Ecological Armageddon': mammals vanish entirely from forest fragments after 25 years


(09/26/2013) As tropical forests worldwide are increasingly cut into smaller and smaller fragments, mammal extinctions may not be far behind, according to a new study in Science. Tracking native smalls mammals in Chiew Larn Reservoir, Thailand for over 25 years, scientists found a stunning and rapid decline in mammal populations, until most forests were almost completely emptied of native mammals.


Global society must leave fossil fuels in the ground, unburnt, says top official

(09/26/2013) World governments must get used to the idea of leaving fossil fuel reserves in the ground unexploited and unburned, one of the world's most senior diplomats has said, ahead of a landmark report on climate science to be unveiled this Friday by the Intergovernmental Panel on Climate Change (IPCC). The former Irish president and UN high commissioner for human rights, Mary Robinson, is to spearhead a new international push aimed at breaking the climate talks deadlock and silencing skeptics, with a group of senior diplomats and politicians from around the world.


Judge halts construction of Amazon dam on Brazil's Teles Pires river

(09/19/2013) A federal judge in Brazil has ordered the suspension of construction activities on the Teles Pires due to shortcomings in the environmental licensing process, including the project's impacts on three local tribes, reports International Rivers.


Indigenous peoples resume occupation of Brazil's Belo Monte dam site

(09/19/2013) 150 indigenous protesters have once again occupied the Belo Monte dam site in an effort to block the controversial project, reports Amazon Watch, an NGO that is helping lead the fight against the dam.


Zombie coal: Borneo resurrects controversial coal plant

(09/18/2013) The Malaysian government is taking another look at building a hugely controversial coal-fired plant in the Bornean state of Sabah, a proposal that was thrown out in 2011 due to a large-scale grassroots movement. The 300 megawatt coal plant would have been built in Lahad Datu on the edge of a wildlife reserve and the state's renowned coral reefs. Reportedly, the government is now considering building the same plant only further south in Tawau, which also lies on the coast.


Hydro projects a front for logging in Vietnam

(09/18/2013) Small hydroelectric projects in forested areas in Vietnam may be a front for logging operations in the country's national parks, reports Vietnam Net.


Europe importing more palm oil for biofuels, raising risks for rainforests


(09/09/2013) Palm oil imports into Europe for use as car fuel increased by more than three-fold since 2006, raising concerns than renewable fuels targets may be contributing to deforestation, displacing marginalized communities, and driving greenhouse gas emissions in Southeast Asia, finds a new study published by the International Institute for Sustainable Development (IISD).


Organization proposes climate change warning labels at the gas pump


(09/05/2013) Rob Shirkey is the founder of the Toronto-based, not-for-profit organization Our Horizon. Inspired by his grandfather's last words to him, "Do what you love," Shirkey quit his job and founded the organization. Our Horizon is founded on the basis that we are all responsible for global climate change through our daily collective choices. It endeavors to influence those choices, specifically with the goal of convincing municipalities to require climate change warning labels on gasoline pumps.


Tools against climate change: carbon tax and cap-and-trade

(09/04/2013) Climate-conscious folk agree that atmospheric carbon concentration is a key greenhouse gas and a large factor in global climate change. However, there are discrepancies in the methods chosen to address the problem. Some say that carbon emissions should be banned. Some say fossil fuels should be priced. Others say that there are nuances within each. Which tools can we realistically use to mitigate climate change and the drastic effects it will have on our world?


Deforestation surges as Ecuador kills Amazon protection plan

(09/04/2013) Data released this week by Terra-i, a collaborative mapping initiative, shows that deforestation in Ecuador for the first three months of 2013 was pacing more than 300 percent ahead of last year's rate. The report comes shortly after Ecuadorean President Rafael Correa killed off a proposed plan to prohibit oil drilling in Yasuni National Park in exchange for payments equivalent to half the value of the park's unexploited oil.


Yasuni could still be spared oil drilling


(08/26/2013) When Ecuadorean President, Rafael Correa, announced on August 15th that he was abandoning an innovative program to spare three blocs of Yasuni National Park from oil drilling, it seemed like the world had tossed away its most biodiverse ecosystem. However, environmental groups and activists quickly responded that there may be another way to keep oil companies out of Yasuni's Ishpingo-Tambococha-Tiputini (ITT) blocs: a national referendum.


Google Earth presents fish-eye view of coral reefs

(08/20/2013) You can now visit up-close and personal some of the world's most imperiled ecosystems on Google Earth: coral reefs. The Google team is working with scientists to provide 360 degree panoramas, similar to Google street-view, to give armchair ecologists a chance to experience the most biodiverse ecosystems under the waves.


Humanity consumes this year's resources 133 days too early


(08/20/2013) Today is Earth Overshoot Day, according to the Global Footprint Network and WWF's Living Planet Report, which means the seven billion people on Earth have consumed the globe's renewable resources for the year. In other words for the next 133 days humanity will be accumulating ecological debt by overdrawing on our collective resources.


In defense of the financial industry: stocking up to end climate change

(08/20/2013) On a cross-country bus trip through the American Midwest, I watch cool morning mist rise from patchwork fields. Between the fields stand groves of dark green mid-summer trees, I am reminded that this scene is in jeopardy. The region is cited for its vulnerability to desertification associated with climate change.


China pledges $275 billion over 5 years to cut record air pollution

(08/19/2013) Last week China announced it was going to spend over a quarter of a trillion dollars ($275 billion) to fight rampant and life-threatening pollution in its urban centers over the next five years. Recent decades of unparalleled economic growth has taken a drastic environmental toll in China, including record air pollution levels in Beijing. The announcement follows other news, including that the Chinese government has recently scrapped a massive 2,000 megawatt coal plant project near the cities of Hong Kong and Shenzhen.


Ecuador shelves big idea for saving the Amazon

(08/16/2013) The fate of the most biodiverse rainforest on Earth has been decided: it will be drilled for oil.


Fracking sucks up all the water from Texas town

(08/15/2013) Beverly McGuire saw the warning signs before the town well went dry: sand in the toilet bowl, the sputter of air in the tap, a pump working overtime to no effect. But it still did not prepare her for the night last month when she turned on the tap and discovered the tiny town where she had made her home for 35 years was out of water.


Deforestation rate falls in Congo Basin countries


(07/22/2013) Deforestation has fallen in Congo Basin countries over the past decade despite a sharp increase in the rate of forest clearing in the Democratic Republic of the Congo, according to a new study published in the Philosophical Transactions of the Royal Society B as part of a set of 18 papers on the region's tropical forests. The special issue, which was put together by Oxford University's Yadvinder Malhi, covers a range of issues relating to the rainforests of the Congo Basin, including deforestation, the impacts of global change, the history and key characteristics of the region's forests, and resource extraction, among others.


Activists raise alarm over park that will dispossess Borneo tribe of land

(07/10/2013) Rights activists are warning that a proposal to classify islands forming in the midst of the Bakun Dam reservoir will further deprive indigenous forest people of their traditional land.


Chinese lose 2.5 billion years of life expectancy due to coal burning

(07/08/2013) Chinese who live north of the Huai River will lose an aggregate 2.5 billion years of life expectancy due to the extensive use of coal burning in the region, concludes a new study published in Proceedings of the National Academy of Sciences.


In age of climate change, Australia's vast coal fields could become worthless

(07/02/2013) Australia's huge coal industry is a speculative bubble ripe for financial implosion if the world's governments fulfill their agreement to act on climate change, according to a new report. The warning that much of the nation's coal reserves will become worthless as the world hits carbon emission limits comes after banking giant Citi also warned Australian investors that fossil fuel companies could do little to avoid the future loss of value.


Over 30 tons of explosives to be detonated in Manu National Park buffer zone

(06/24/2013) A consortium of gas companies headed by Pluspetrol and including Hunt Oil plans on detonating approximately 38 tons of explosives in the south-east Peruvian Amazon in one of the most biodiverse regions in the world. The detonations are part of 2D and 3D seismic tests planned by Pluspetrol in its search for new gas deposits in the Camisea region—plans that are currently pending approval by Peru's Ministry of Energy and Mines (MEM).


Building a new generation of local conservationists: how improving education in Uganda may save one of the world's great forests


(06/20/2013) Conservation work is often focused on the short-term: protecting a forest from an immediate threat, saving a species from pending extinction, or a restoring an ecosystem following degradation. While short-term responses are often borne of necessity, one could argue that long-term thinking in conservation and environmental work (as in all human endeavors) is woefully neglected, especially in the tropics. This is why programs like the Kasiisi Project are so important: by vastly improving education for primary kids near a threatened park in Uganda, the project hopes to create a "generation of committed rural conservationists," according to founder and director, Elizabeth Ross.


Burning coal responsible for over 20,000 deaths a year in Europe


(06/13/2013) Air pollution from Europe's 300 largest coal power stations causes 22,300 premature deaths a year and costs companies and governments billions of pounds in disease treatment and lost working days, says a major study of the health impacts of burning coal to generate electricity. The research, from Stuttgart University's Institute for energy economics and commissioned by Greenpeace International, suggests that a further 2,700 people can be expected to die prematurely each year if a new generation of 50 planned coal plants are built in Europe. "The coal-fired power plants in Europe cause a considerable amount of health impacts," the researchers concluded.


11,000 barrels of oil spill into the Coca River in the Amazon

(06/12/2013) On May 31st, a landslide ruptured an oil pipeline in Ecuadorean Amazon, sending around 11,000 barrels of oil ( 420,000 gallons) into the Coca River. The oil pollution has since moved into the larger Napo River, which borders Yasuni National Park, and is currently heading downstream into Peru and Brazil. The spill has occurred in a region that is notorious for heavy oil production and decades of contamination, in addition to resistance and lawsuits by indigenous groups.


Bachmann was right? $2 gas, with a catch

(06/11/2013) One of Republican House member Michele Bachmann's most famous and controversial campaign promises — that Americans would see $2-a-gallon gasoline prices if she were elected president — may have come true without her even winning the nomination. Only not in the way she expected.


CO2 emissions hit record in 2012

(06/10/2013) Carbon dioxide emissions from fossil fuels use hit a record in 2012, according to a new report from the International Energy Agency (IEA).


Brazil may lift ban on Amazon ethanol expansion

(06/09/2013) In coming weeks Brazil will vote on a bill that would lift a ban on sugar cane mills across a large extent of the Amazon region, sparking fears that ethanol production could drive new deforestation and tarnish the country's image as an attractive source biofuels for environmentally-conscious markets,


China to build $17B worth of dams in Indonesian Borneo

(06/09/2013) Two Chinese companies — China Power Investment Corporation and Anhui Conch Cement — will invest $17 billion in dams in North Kalimantan, Indonesia's newest province located on the island of Borneo, reports the Jakarta Globe.


Indonesia's Jatigede Dam Marred by Land Compensation Problems

(06/07/2013) As Indonesia's controversial Jatigede dam project moves closer to completion, West Java residents whose homes are set to be flooded for the planned 4,973-hectare reservoir brought their complaints to Jakarta, demanding that the country's president step in to resolve land compensation issues.


Saving one of Africa's most stunning parks through biomass briquettes and fuel-efficient stoves


(06/06/2013) When Rebecca Goldstone and Michael Stern first arrived in Uganda's Kibale National Park in 2000 to study monkeys, little did they know then that they would stay on to kick-start an innovative organization, The New Nature Foundation, connecting locals to the park through videos and visits. Nor did they know they would soon tackle the biggest threat to Kibale: deforestation for cooking fuel wood. Since 2006, the couple's organization has implemented a hugely-successful program that provides biomass briquettes for environmentally-friendly fuel for locals, cutting down on the need for forest destruction.


Southern U.S. logging soars to meet foreign biofuel demand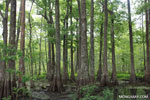 (06/06/2013) In order to meet the European Union's goal of 20% renewables by 2020, some European utility companies are moving away from coal and replacing it with wood pellet fuel. The idea is simple: trees will regrow and recapture the carbon released in the burning of wood pellets, making the process supposedly carbon-neutral. But just like other simple ideas, it misses out important details that can turn it on its head.


Canadian province cancels tar sands pipeline due to environmental impact

(06/04/2013) Efforts to expand production from the Alberta tar sands suffered a significant setback on Friday when the provincial government of British Columbia rejected a pipeline project because of environmental shortcomings. In a strongly worded statement, the government of the province said it was not satisfied with the pipeline company's oil spill response plans.


Over 500 scientists warn we 'are causing alarming levels of harm to our planet'

(05/27/2013) A new consensus statement by 520 scientists from around the world warns that global environmental harm is putting at risk the happiness and well-being of this and future generations.


Indonesia's largest coal plant will be built despite protests, minister says

(05/26/2013) Indonesia will go ahead with construction of what is set to be its largest coal-fired power plant in Batang, Central Java next year, a senior government official has said, downplaying opposition from environmental groups and the local community. Developers have struggled to acquire the approximately 200 hectares of land needed for the planned PLTU Batang plant, which would have a 2000 megawatt (MW) capacity. Residents of five villages have protested the project, with some refusing to release their land on fears of potential environmental damage to the area. Environmental groups also oppose the plant, saying it overlaps with a marine protected area and runs counter to President Susilo Bambang Yudhoyono's commitment to reduce carbon emissions.


Indigenous groups protest hydropower congress as controversy hits meeting in Malaysia


(05/22/2013) The opening of the International Hydropower Association (IHA) World Congress in the Malaysian state of Sarawak was marred today by indigenous protests and controversy after a local indigenous leader was barred from attending a pre-conference workshop. Over 300 people from local indigenous people protested the ongoing construction of around a dozen mega-dams in the state that threaten to flood traditional lands, force villages to move, and upend lives in the state. The Sarawak hydropower plans are some of the most controversial in the world—making the choice of Kuching, Sarawak for the IHA meeting an arguably ironic one—with critics contending that the dams are have been mired in political corruption, including kickbacks and bribes. IHA brings together dam builders, banks, and various related organizations worldwide every two years.


China approves another mega-dam that will imperil endangered species

(05/21/2013) Chinese environmental authorities have approved construction plans for what could become the world's tallest dam, while acknowledging that the project would affect endangered plants and rare fish species.


Biosphere conservation: monumental action is critical to avert global environmental crisis


(05/20/2013) Human-caused changes to our biosphere—the global total of the world's ecosystems—are now so great and alarmingly rapid that human lives and societies undoubtedly face epic challenges in the near future as our biosphere deteriorates, planetary boundaries are reached, and tipping points exceeded. We may survive, we may painfully adapt, but it is a fair bet that grave hardship, loss, and sacrifice lay ahead. The nature and extent of impacts among human populations hinges on how successfully we respond to the biosphere crisis with extraordinary leadership, balanced solutions applied at global scales, and unprecedented cooperation—or not.


Peru delays oil drilling in the Amazon to consult with indigenous peoples

(05/20/2013) Peru has delayed auctioning off 27 oil blocs in the Amazon in order to conduct legally-required consultations with indigenous groups in the region, reports the Guardian. Perupetro S.A., Peru's state oil and gas company, has announced it will auction 9 blocs off the Pacific coast, but will hold auctioning off the controversial oil blocs in the Amazon rainforest at least until later this year.


Canadian government drops over $16 million on advertising its tar sands


(05/16/2013) The Canadian government has nearly doubled its advertising spending to promote the Alberta tar sands in an aggressive new lobbying push ahead of Thursday's visit to New York by the prime minister, Stephen Harper. The Harper government has increased its advertising spending on the Alberta tar sands to $16.5m from $9m a year ago.


Deforestation will undercut effectiveness of rainforest dams


(05/13/2013) Deforestation may significantly decrease the hydroelectric potential of tropical rainforest regions, warns a new study published in Proceedings of the National Academy of Science. The study, used climate, hydrological, and land use models to forecast the impact of potential forest loss on hydropower generation on the Xingu River, a major tributary of the Amazon where the world's third largest dam — Belo Monte — is currently under construction.


A new world?: carbon dioxide concentrations in atmosphere hit 400 ppm


(05/11/2013) For the first time since homo sapiens evolved, concentrations of carbon dioxide in the atmosphere have struck 400 parts per million (ppm) due to burning fossil fuels. The National Oceanic and Atmospheric Administration (NOAA) reports that readings of carbon dioxide at Mauna Loa Observatory in Hawaii hit the symbolic number on Thursday and are expected to continue rising in coming years. The last time concentrations were this high for a sustained period was 4-5 million years ago when sea levels were 5-40 meters higher than today and the poles were 10 degrees Celsius hotter. During this epoch, forests grew along the shores of the Arctic Ocean and coral reefs were almost wholly absent.


Debate heats up over California's plan to reduce emissions via rainforest protection


(05/07/2013) As the public comment period for California's cap-and-trade program draws to a close, an alliance of environmental activists have stepped up a heated campaign to keep carbon credits generated by forest conservation initiatives in tropical countries out of the scheme. These groups say that offsets generated under the so-called Reducing Emissions from Deforestation and Degradation (REDD+) mechanism, will undermine efforts to cut emissions as home, while potentially leading to abuses abroad. However supporters of forest conservation-based credits say the program may offer the best hope for saving the world's beleaguered rainforests, which continue to fall at a rate of more than 8 million hectares per year.


Is it possible to reduce the impact of oil drilling in the Amazon rainforest?


(05/02/2013) Oil extraction in the Amazon rainforest has been linked to severe environmental degradation — including deforestation and pollution — which in some areas has spurred violent social conflict. Yet a vast extent of the Colombian, Peruvian, Ecuadorian, Bolivian, and Brazilian Amazon is currently under concession for oil and gas exploration and production. It seems clear that much of this hydrocarbon development is going to proceed whether environmentalists and human rights groups like it or not.


Sugarcane production impacting local climate in Brazil


(05/01/2013) Intensification of Brazil's sugarcane industry in response to rising demand for sugar-based ethanol could have impacts on the regional climate reports a new study by researchers from Arizona State University, Stanford University and the Carnegie Institution for Science. Following the conversion of cerrado grasslands into sugarcane in Brazil, a recent study in Geophysical Research Letters found local cooling that approached 1 degree Celsius during the growing season and maximum local warming near 1 degree Celsius post-harvest.


Ten U.S. cities pledge to kick fossil fuel investments to the curb

(05/01/2013) The cities of San Francisco and Seattle have pulled their money out of fossil fuel companies, taking a climate divestment campaign from college campuses to local government. The campaign group 350.org said on Thursday it had won commitments from a total of 10 cities and towns to divest from 200 of leading fossil fuel companies.


Citizen group finds 30 toxic chemicals in air following tar sands oil spill in Arkansas


(04/30/2013) Independent air samples by locals have yielded "a soup of toxic chemicals" in Mayflower, Arkansas where an Exxon Mobil pipeline burst on March 29th spilling some 5,000 barrels of tar sands oil, known as bitumen. Chemicals detected included several linked to cancer, reproductive problems, and neurological impacts such as benzene and ethylbenzene. Air samples were taken by community leader and University of Central Arkansas student April Lane a day after the spill. However, the Environment Protection Agency (EPA)'s and Exxon Mobil's air samples have yielded chemical levels below harm except in the direct clean-up area, according to the Arkansas Department of Health (ADH).


What if companies actually had to compensate society for environmental destruction?


(04/29/2013) The environment is a public good. We all share and depend on clean water, a stable atmosphere, and abundant biodiversity for survival, not to mention health and societal well-being. But under our current global economy, industries can often destroy and pollute the environment—degrading public health and communities—without paying adequate compensation to the public good. Economists call this process "externalizing costs," i.e. the cost of environmental degradation in many cases is borne by society, instead of the companies that cause it. A new report from TEEB (The Economics of Ecosystems and Biodiversity), conducted by Trucost, highlights the scale of the problem: unpriced natural capital (i.e. that which is not taken into account by the global market) was worth $7.3 trillion in 2009, equal to 13 percent of that year's global economic output.



Page 1 | Page 2 | Page 3 | Page 4 | Page 5 | Page 6 | Page 7 | Page 8 | Page 9