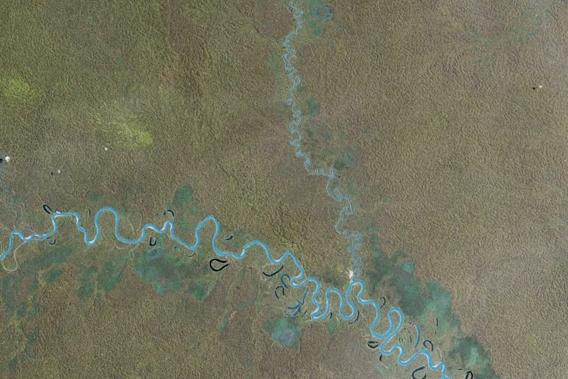 A portion of Block 67 which runs up against the border of Ecuador as viewed by Google Earth.
Vietnam's state oil and gas company, PetroVietnam Exploration and Production (PVEP), has announced its intention to acquire a major stake in controversial oil operations in the remote Peruvian Amazon. This area, known as Lot 67, is one of the most biodiverse in the world and home to indigenous people living without regular contact with outsiders, sometimes dubbed 'isolated' or 'uncontacted', who could be decimated by contact with oil company workers because they are highly vulnerable to disease.
PVEP's stake in Lot 67 will make it a major player in this particular part of Peru, in the Loreto region, near the border with Ecuador. Very recently, on June 28th, it also acquired 35% of Lot 39, which surrounds Lot 67 and forms part of the 'isolated' people's territories too.
But indigenous organizations in Peru, such as AIDESEP and ORPIO, as well as international NGOs, including Survival International, say both Lot 67 and Lot 39 should be made totally off-limits to companies.
AIDESEP has proposed creating a reserve for the 'isolated' people in this region, and has filed lawsuits and appealed to the Inter-American Commission on Human Rights in an attempt to stop companies from working there.
"In acquiring the lion's share of Lot 67 PetroVietnam is biting off much more than a big oil investment," says Survival International's Rebecca Spooner. "It is now responsible for the lives of some of the world's last remaining uncontacted tribes."
Asked about the threats posed to these people, PVEP's general manager of its Investment and Business Development Division, Mr Pham Ngoc Khue, said operations in Lot 67 and Lot 39 had only proceeded "after receiving the acceptance of indigenous communities and the approval of the Peruvian authorities."
When it was pointed out that the people most likely to be affected don't have contact with outsiders and therefore could not have given their consent to oil operations, Pham Ngoc Khue suggested contacting the "operators": Anglo-French company Perenco in Lot 67, which is selling PVEP the 52.6% but retains the remaining 47.4%, and Repsol-YPF in Lot 39.
Ever since taking over Lot 67 in 2008, Perenco has been fiercely criticized for the dangers its operations pose to the 'isolated' people.
"You are inheriting a potential disaster in Peru," ran the title of a press release by Amazon Watch and Save America's Forests.
Perenco's response has been to deny the 'isolated' people exist, citing as proof a report that it paid an environmental consultancy to write. But subsequent research suggests the consultancy withheld some of its findings, and over the years indigenous organizations, anthropologists and many other people have collected considerable evidence of the indigenous people in the region.
PVEP's Pham Ngoc Khue did not deny that the 'isolated' people exist, emphasizing that PVEP is a "prestigious" company complying with regulations and for whom environmental protection is always a "top-ranking criterion."
Perenco is currently trying to obtain permission from Peru's Energy Ministry to move to the next stage of operations in Lot 67, which include drilling 200 wells. Last month the Ministry refused to approve the company's latest Environmental Impact Assessment (EIA) report, one of the reasons being its refusal to re-write an 'anthropological contingency plan' to be used in case its workers meet the 'isolated' people.
Speaking at a meeting on 21 June when it was announced that PVEP would acquire a stake in Lot 67, Perenco CEO Jean Michel Jacoulot said he hoped the first oil would flow in 2013, according to Viet Nam News.
But David Freitas Alvarado, from local indigenous organization ORPIO, condemned all companies operating in this region.
"There's no history of any oil, gas or mining company operating responsibly in Peru, whether they're from Vietnam, China or some other part of the world," he said. "In this case all that's changed is the name. Their aim remains the same: to make money, with no care for anything else, while trampling over the rights of the weakest."
When ConocoPhillips announced it would sell its stake in Lot 39 last year at its annual general meeting (AGM), Amazon Watch called it a "decision for isolated peoples' rights." At the time, it wasn't known that PVEP would be the buyer.
Related articles
Oil company Perenco endangering 'uncontacted' indigenous people, says Peru
(04/25/2012) The company hoping to exploit the oil deposits slated to transform Peru's economy has been declared to be endangering the lives of indigenous people living in "voluntary isolation" by the country's indigenous affairs department (INDEPA). Perenco, an Anglo-French company with headquarters in London and Paris, is currently seeking approval from Peru's Energy Ministry (MEM) to develop its operations in the Loreto region in the north of the country.
Indigenous groups fight for recognition and illumination in Peru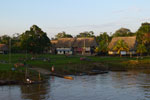 (03/26/2012) "Shh, wait here," Wilson told me. I ducked down behind the buttress of a large tree to wait. We had been walking through the jungle for a few hours. At first we followed a path through the undergrowth, a wet world of ferns, trunks and lianas speckled with the sunlight that made it down through the canopy and understory, but soon we simply walked along a route Wilson picked out. I had been trying to concentrate on the myriad sounds: cicadas were the background and various small birds tweeted from different points. We were listening and looking for signs that would lead us to prey—perhaps the calm whistle of a perdiz or the scent—marking of a boar—but just before Wilson became excited I had heard nothing. He stopped and said, "Red monkeys," pointing ahead.
Group releases close-up photos of 'uncontacted' tribe in Peru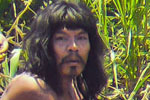 (02/01/2012) New photos provide visual evidence of just how close the long-isolated tribe of Mashco-Piro people in the Amazon rainforest are to being contacted by the outside world—a perilous moment for tribes highly susceptible to disease and likely to defend their people and territory with weapons. According to indigenous rights NGO Survival International, the Maschco-Piro tribe has been seen more frequently outside of their forest home in Manu National Park in recent years. Some experts blame illegal logging in the park and helicopters used in oil and gas projects for the sightings.
Peru's real test is a 200km pipeline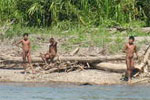 (10/27/2011) One of Ollanta Humala's most striking achievements since becoming Peru's president three months ago is new legislation guaranteeing indigenous people the right to be consulted about and in agreement with any project that affects them. Leading indigenous organization AIDESEP, usually so critical of the government, cautiously welcomed the move, while Survival International called it 'a significant step away from the policies of former Peruvian president Alan Garcia, who vetoed a similar bill.'
Isolated indigenous people and tourists collide in Peru park
(10/19/2011) New video released by the Peruvian government shows a potentially disastrous encounter between tourists and indigenous people long isolated from the outside world. In a motor boat tourists follow a group of Mashco-Piro people walking along the shores of the Manu River in Manu National Park. At one point one of the tribal members prepares to fire at the boat with an arrow. But danger doesn't only come from the possibility of a violent clash: uncontacted indigenous people, those who have chosen isolation from the world, are incredibly susceptible to disease.
Indigenous people blockade river against 'murderous' oil company
(09/21/2011) Over the weekend more than 100 Shuar indigenous people, also known as Wampis, blockaded the Morona River in Peru in an effort to stop exploratory oil drilling by Canadian-owned Talisman Energy. The blockade in meant to prevent oil drilling in an area of the Peruvian Amazon known as Block 64, home to four indigenous tribes in total and the Pastaza River Wetland Complex, a Ramsar wetland site.
Peru president signs indigenous rights act into law
(09/07/2011) Peru's new president, Ollanta Humala, has signed into law a measure requiring that indigenous groups are consulted prior to any mining, logging, or oil and gas projects on their land. If properly enforced, the new legislation will give indigenous people free, prior and informed consent (FPIC) over such industrial projects, though the new law does not go so far as to allow local communities a veto over projects. Still, the law puts Peru in line with the Indigenous and Tribal Peoples Convention of 1989, which the South American nation ratified nearly two decades ago.