Conservation appears to be working for the Critically Endangered mountain gorilla (Gorilla beringei beringei) in the Virunga massif region, as a new census shows an additional 100 individuals from the last census in 2003, an increase of over a quarter. The Virunga massif is a region in three nations—Rwanda, the Democratic Republic of Congo, and Uganda—and covering three protected area.
"The survey results provide us with an excellent demonstration of how strong law enforcement efforts put in place to safeguard flagship species can advance species conservation, benefit local communities, and provide important revenue to governments," David Greer, African Great Ape Coordinator with WWF said.
| | |
| --- | --- |
| | Silverback gorilla in Bwindi Impenetrable National Park. Photo by: Rhett A. Butler. |
The census, conducted between March and April of this year, found 480 gorillas, whereas 7 years ago there were only 380. The only other population of mountain gorillas occurs in Bwindi Impenetrable National Park in southern Uganda, which is thought to number 302 individuals and 4 orphans, making a total of 786 wild mountain gorillas surviving.
Even with the good news, mountain gorillas, a subspecies of the eastern gorilla, are deeply threatened. Nine gorillas are known to have been killed in Virunga during the last 7 years, including heavily-publicized execution-style killings. Still, mountains gorillas are faring better than the world's other gorillas.
"The mountain gorilla is the only one of the nine subspecies of African great apes experiencing a population increase. While we celebrate this collective achievement, we must also increase efforts to safeguard the remaining eight subspecies of great apes," said Greer. "Elsewhere in African great ape range states, government support of wildlife law enforcement efforts is shockingly weak and great apes continue to be poached in an environment of pervasive, legal impunity."
Mountain gorillas remain threatened by poaching for bushmeat, illegal deforestation, disease, and human conflict.
Related articles
African apes threatened by rising temperatures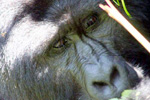 (11/10/2010) Most people wish each day had more than 24 hours. But as the planet heats up, that limited number of hours might push endangered African apes even closer to extinction by making their current habitats unsuitable for their lifestyle, according to a controversial study published on 23 July in the Journal of Biogeography.
Saving gorillas by bringing healthcare to local people in Uganda, an interview with Dr. Gladys Kalema-Zikusoka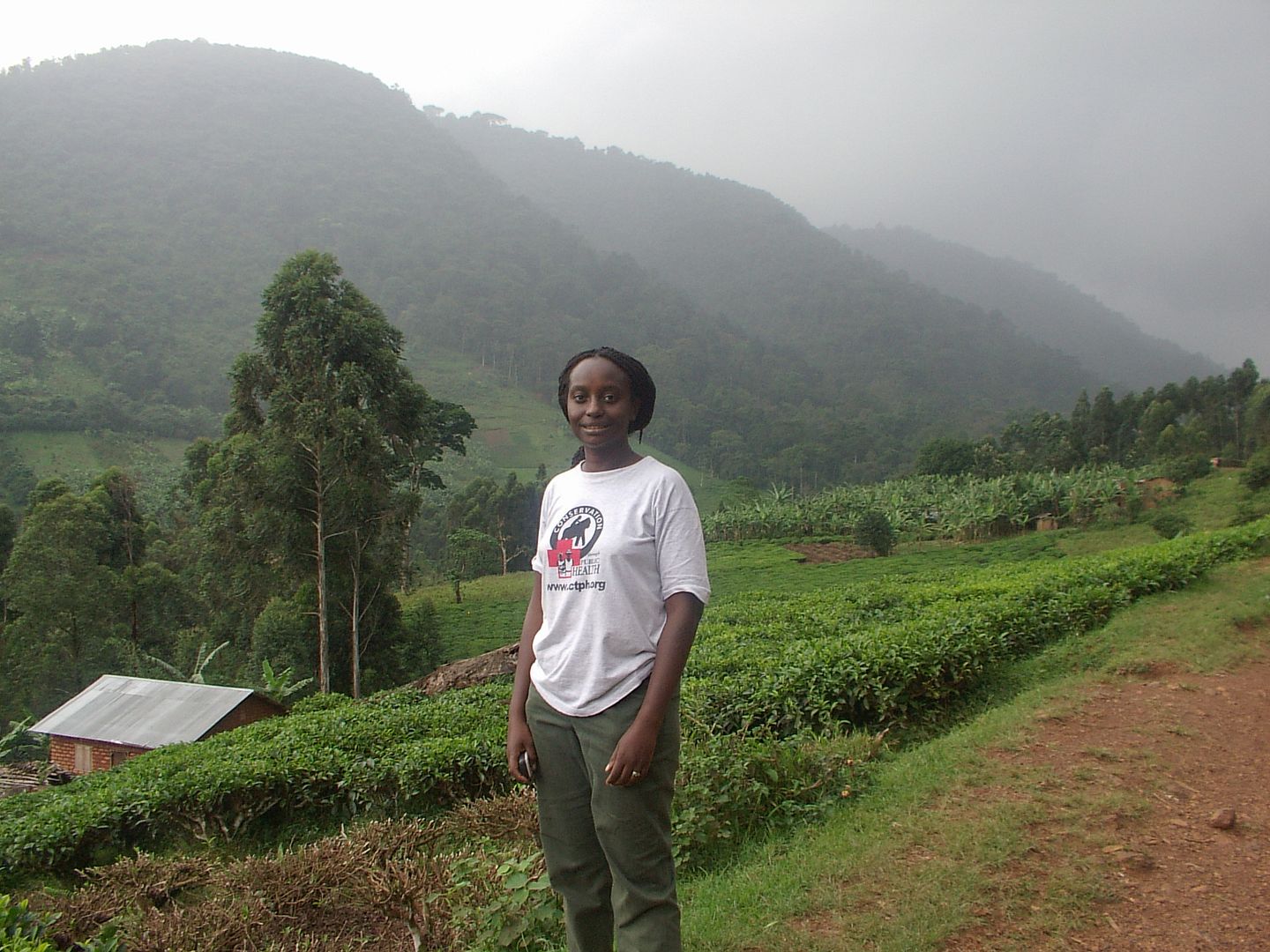 (09/16/2009) How can bringing healthcare to local villagers in Uganda help save the Critically Endangered mountain gorilla? The answer lies in our genetics, says Dr. Gladys Kalema-Zikusoka, wildlife veterinarian and director of Conservation through Public Health (CTPH). "Because we share 98.4% genetic material with gorillas we can easily transmit diseases to each other." Therefore, explains Kalema-Zikusoka "our efforts to protect the gorillas will always be undermined by the poor public health of the people who they share a habitat with. In order to effectively improve the health of the gorillas we needed to also improve the health of the people, which will not only directly reduced the health threat to gorillas through improvement of public health practices, but also improved community attitudes toward wildlife conservation."
Mountain gorilla population in DR Congo increases 12.5%
(01/27/2009) The population of critically endangered mountain gorillas in Democratic Republic of Congo's Virunga National Park increased 12.5 percent in the past 16 months according to a census conducted by the Congolese Wildlife Authority (ICCN). 81 gorillas now live permanently in the park, up from 72 in August 2007.