One third of Indonesia's greenhouse gas emissions from deforestation originate from areas not officially defined as "forest" suggesting that efforts to reduce emissions from deforestation and degradation (REDD+) may fail unless they account for carbon across the country's entire landscape, warns a new report published by the World Agroforestry Centre (CGIAR).
The policy brief finds that up to 600 million tons of Indonesia's carbon emissions "occur outside institutionally defined forests" and are therefore not accounted for under the current national REDD+ policy, which, if implemented, would enable Indonesia to win compensation from industrialized countries for protecting its carbon-dense forests and peatlands as a climate change mechanism.
While REDD+ is seen as a promising way to fund forest conservation while simultaneously slowing climate change and generating opportunities for sustainable development, REDD+ in Indonesia has been fraught with concerns over what constitutes "forest." The forestry sector is keen on seeing plantations classified as forests, would could result in carbon finance subsidizing the conversion of "degraded" forests and woodlands — some of which may store substantial amounts of carbon — into industrial timber and oil palm plantations, an idea environmentalists find abhorrent.
| | |
| --- | --- |
| | By some estimates Indonesia is presently the third largest greenhouse gas emitter, primarily the result of deforestation and degradation of peat swamps, which together account for roughly 80 percent of the country's emissions. |
The CGIAR report highlights this risk, noting that carbon stocks outside of institutional forests could be depleted by 2032 if current trends continue. It says "leakage", or deforestation displaced from areas protected from exploitation, would be a major driver of these emissions.
"If carbon emissions from outside the institutional forest are accounted for, it becomes clear that there are no net emission reductions in Indonesia," the brief states.
To avoid this outcome and put the debate over forest definitions to rest, the CGIAR report proposes a more comprehensive carbon accounting system, dubbed "Reducing Emissions from All Land Uses" (REALU).
"REALU can more effectively reduce net emissions, and ensure more locally-appropriate reduction activities," it states. "A REALU approach can overcome unclear forest definitions and help capture leakage of emissions between sectors."
The report argues that a more holistic approach would also better account for carbon stored in soils as well as emissions from agriculture. It concludes by noting that while the results are still preliminary, a "rethink" of REDD+ policy design may be prudent.
"REDD+ design in Indonesia (and similar conditions elsewhere) may require a serious rethinking," the authors write. "It may also bring the international REDD+ design back to the drawing board, particularly in light of arguments for a comprehensive approach to emission reduction from agriculture."
CITATION: Ekadinata A; van Noordwijk M; Dewi S and Minang P A. 2010. "Reducing emissions from deforestation, inside and outside the 'forest'". ASB PolicyBrief 16. ASB Partnership for the Tropical Forest Margins, Nairobi, Kenya. Available at: www.asb.cgiar.org
Related articles
Indonesia's plan to save its rainforests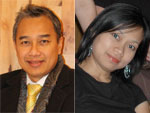 (06/14/2010) Late last year Indonesia made global headlines with a bold pledge to reduce deforestation, which claimed nearly 28 million hectares (108,000 square miles) of forest between 1990 and 2005 and is the source of about 80 percent of the country's greenhouse gas emissions. President Susilo Bambang Yudhoyono said Indonesia would voluntarily cut emissions 26 percent — and up to 41 percent with sufficient international support — from a projected baseline by 2020. Last month, Indonesia began to finally detail its plan, which includes a two-year moratorium on new forestry concession on rainforest lands and peat swamps and will be supported over the next five years by a one billion dollar contribution by Norway, under the Scandinavian nation's International Climate and Forests Initiative. In an interview with mongabay.com, Agus Purnomo and Yani Saloh of Indonesia's National Climate Change Council to the President discussed the new forest program and Norway's billion dollar commitment.
Confusion in Indonesia over forestry licenses and conservation deal with Norway
(06/03/2010) Indonesia's chief economic minister said on Wednesday that the government will not revoke existing forestry licenses to develop natural forests under a billion dollar conservation deal signed last week with Norway.
Indonesia announces moratorium on granting new forest concessions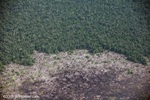 (05/28/2010) With one of the highest rates of deforestation in the world, the world's third largest greenhouse gas emissions due mostly to forest loss, and with a rich biodiversity that is fighting to survive amid large-scale habitat loss, Indonesia today announced a deal that may be the beginning of stopping forest loss in the Southeast Asian country. Indonesia announced a two year moratorium on granting new concessions of rainforest and peat forest for clearing in Oslo, Norway, however concessions already granted to companies will not be stopped. The announcement came as Indonesia received 1 billion US dollars from Norway to help the country stop deforestation.
Norway to provide Indonesia with $1 billion to protect rainforests
(05/19/2010) Norway will provide up to $1 billion to Indonesia to help reduce deforestation and forest degradation, reports The Jakarta Post.
Conflicting signals out of Indonesia on whether palm oil plantations will be classified as forests
(02/23/2010) Indonesia will not allow the conversion of natural forest for oil palm plantations, claimed the country's Forestry Minister Zulkifli Hasan in comments reported by the Jakarta Post.
REDD may not provide sufficient incentive to developers over palm oil
(02/22/2010) In less than a generation oil palm cultivation has emerged as a leading form of land use in tropical forests, especially in Southeast Asia. Rising global demand for edible oils,
coupled with the crop's high yield, has turned palm oil into an economic juggernaut, generating us$ 10 billion in exports for Indonesia and Malaysia, which account for 85 percent of palm oil production, alone. Today more than 40 countries – led by China, India, and Europe – import crude palm oil.
REDD may miss up to 80 percent of land use change emissions

(12/11/2009) The political definition of 'forest' used in REDD (Reduce Emissions from Deforestation and forest Degradation) threatens to undermine the program's objective to conserve ecosystems for their ability to sequester carbon, according to a new analysis by the Alternatives to Slash and Burn (ASB) Partnership for Tropical Forest Margins. In an analysis of three Indonesian provinces using REDD proposals for carbon accounting, ASB found that REDD may miss up to 80 percent of the actual emissions due to land use change. The carbon accounting problems could be fixed, according to ASB, by expanding REDD's purpose from reducing emissions linked to deforestation (considering the problematic definition of forests) to reducing emission from all land use changes that either release or capture greenhouse gases, including but not limited to forests.
REDD may not be enough to save Sumatra's endangered lowland rainforests

(11/24/2009) A prominent REDD project in Aceh Indonesia probably won't be enough to save Northern Sumatra's endangered lowland rainforests from logging and conversion to oil plantations and agriculture, report researchers writing in Environmental Research Letters. The study highlights the contradiction between the Ulu Masen conservation project; which involves Flora and Fauna International, Bank of America, and Australia-based Carbon Conservation, a carbon trading company and the continuing road expansion, and establishment of oil palm plantations in the region.