Screenshot of www.PADDDtracker.org.
The struggle to safeguard wild lands and species doesn't end when a park or protected area is created. In fact, social scientists and conservationists are increasingly uncovering a global trend whereby even long-established protected areas come under pressure by industrial, governmental, or community interests. This phenomenon, recently dubbed PADDD (which stands for Protected Area Downgrading, Downsizing, and Degazettement), includes protected areas that see their legal status lowered (downgraded), lose a section of their land (downsized), or are abolished entirely (degazetted). Now, a new website from WWF seeks to track PADDD events worldwide.
"To better understand PADDD and to inform policy debates, we developed PADDDtracker.org, a new global crowdsourcing tool, to collect, map, and share PADDD data," WWF social scientist Roopa Krithivasan told mongabay.com, adding that "PADDDtracker.org will allow us to build a truly global dataset that answers some basic questions about national parks and nature reserves: did PADDD occur? Is it currently being debated? […] Was the decision reversed or offset by protecting other lands? And, with this information, we can start to answer the most important question of all: What are the consequences of PADDD for biodiversity and the people who depend upon natural resources?"
There are a number of reasons why governments decide to downgrade or abolish a protected area. In some cases, governments are reacting to new sensitivities about the role of indigenous people in safeguarding wild lands, i.e. handing over protected area to indigenous or more communal management. But in many cases, the protected area is undercut due to the desires of industry, such as gas, oil, logging, mining and agricultural expansion.
"We have seen PADDD linked to everything from political bribes to tse-tse fly abatement, but we can't say anything definitive on a global level," Mike Mascia, director of social science at WWF. "In some places, PADDD is linked to industrial scale commodity production and extraction; in other places, local land claims and human settlement play a key role. Some have suggested PADDD as a way to enhance the efficacy of national park systems."
While incidents of PADDD have long gone unrecorded in the public–let alone thoroughly studied–the trend has been going on ever since the world's first formal and public protected areas were established in the late 19th Century. Currently a number of incidents–including opening up Virunga National Park for oil drilling and the logging and agricultural industry shrinking parks in Cambodia–have been in the news.
Already, the interactive map at PADDD tracker.org is filled with multi-colored dots marking both past and present changes to parks.
"Working with collaborators around the world, we have identified hundreds of cases of enacted and proposed PADDD," says Mascia. "We need to take a closer look at these data and, at the same time, continue to build the global PADDD dataset. At this point, we have made a good start, but there is still a long way to go."
WWF hopes the new interactive site will help raise awareness and dialogue about the practice of downgrading and shrinking the world's protected areas. To this end, Krithivasan says the site is a "resource for civil society" in order to better debate "the pros and cons of PADDD."
Keeping track of every proposal to downgrade, downsize or abolish a park, however, is a herculean task. For this reason the website also allows users to add information and create new incidents of PADDD.
"Anybody, anywhere in the world, can directly contribute their knowledge of PADDD," encourages Krithivasan. "Just go to www.PADDDtracker.org. It only takes a few clicks to get started."
The site plans to release an official dataset every few years in order to give conservationists, scientists, and decision-makers hard data to go by.
Related articles
Goodbye national parks: when 'eternal' protected areas come under attack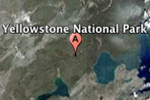 (03/17/2011) One of the major tenets behind the creation of a national park, or other protected area, is that it will not fade, but remain in essence beyond the pressures of human society, enjoyed by current generations while being preserved for future ones. The protected area is a gift, in a way, handed from one wise generation to the next. However, in the real world, dominated by short-term thinking, government protected areas are not 'inalienable', as Abraham Lincoln dubbed one of the first; but face being shrunk, losing legal protection, or in some cases abolished altogether. A first of its kind study, published in Conservation Letters, recorded 89 instances in 27 countries of protected areas being downsized (shrunk), downgraded (decrease in legal protections), and degazetted (abolished) since 1900. Referred to by the authors as PADDD (protected areas downgraded, downsized, or degazetted), the trend has been little studied despite its large impact on conservation efforts.
Gold mine approved in French Guiana's only national park
(01/15/2013) Tensions have risen in the small Amazonian community of Saül in French Guiana after locals discovered that the French government approved a large-scale gold mining operation near their town—and inside French Guiana's only national park—against their wishes. Run by mining company, Rexma, locals and scientists both fear that the mine would lead to deforestation, water pollution, and a loss in biodiversity for a community dependent on the forest and ecotourism.
Colombia to double the size of massive Amazon reserve to include uncontacted tribes' land
(01/10/2013) Colombia may more than double the size of the remote and poorly-known Chiribiquete National Park to make it the biggest protected area in the Colombian Amazon, reports El Espectador. Chiribiquete best known for its unusual rock formations, including mesa-like tepuis and dramatic waterfalls, but also features at least 32 cave painting sites with some 250,000 drawings, making it a key center for indigenous culture.
Environment ministry drops copper mine in Zambezi park
(01/07/2013) A proposed copper mine set to be built in Lower Zambezi National Park has been rejected by Zambia's environmental management agency. Australian company Zambezi Resources Ltd, a subsidiary of Proactive Investors, had scheduled the $494 million Kangaluwi Copper Project to begin production in 2015. But their proposal sparked an outcry from environmentalists and government lobbyists concerned about the effects of the open pit mine in the park. Though mining is not generally permitted in the park, Zambezi Resources obtained a Large-Scale Mining License from the government which would have allowed them to mine for 25 years right in the middle of Lower Zambezi National Park.
Oil drilling approved for national park in Belize
(11/20/2012) The Belizean government has approved an application by US Capital Energy to drill exploratory wells for oil in the Sarstoon Temash National Park in southern Belize. The decision is believed to have been taken on November 1st by the National Environmental Assessment Committee (NEAC) of the Department of Environment, but the exact terms of the settlement have not yet been made public. The oil company, backed by US energy investment group Aspect Holdings, has applied to drill at five points in the Sarstoon Temash National Park and adjacent areas.