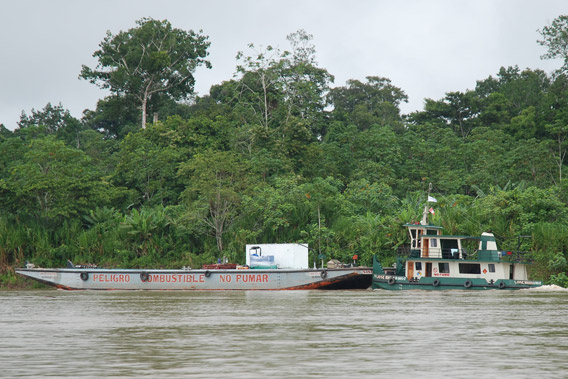 A Perenco boat in the Amazon. Photo courtesy of David Hill.
The company hoping to exploit the oil deposits slated to transform Peru's economy has been declared to be endangering the lives of indigenous people living in "voluntary isolation" by the country's indigenous affairs department (INDEPA).
Perenco, an Anglo-French company with headquarters in London and Paris, is currently seeking approval from Peru's Energy Ministry (MEM) to develop its operations in the Loreto region in the north of the country.
MEM has already blocked Perenco once this year by refusing to approve the Environmental Impact Assessment (EIA) of the next stage of its operations. One of the reasons given was the company's failure to obtain INDEPA's "technical opinion" on its EIA.
That opinion, expressed in a seven page report, was forthcoming on 20 February and sent by MEM to Benoit de la Fouchardiere, Perenco's general manager in Peru, on 5 March.
Perenco fails to acknowledge "the total superimposition of Lot 67A and Lot 67B by a proposal to create a reserve for indigenous people who live in voluntary isolation," INDEPA says.
"This is concerning, given that the exclusion of this proposed reserve doesn't allow for the identification of the possible negative social and environmental impacts of the project on the isolated people who live there."
INDEPA is especially critical of Perenco's Anthropological Contingency Plan, which it says denies the existence of the "isolated" people and thereby increases their vulnerability if contact with them is made.
"No measures to prevent the transmission of illnesses or epidemics are considered, as they should be according to regulations and technical health guides about indigenous people in isolation or initial contact," it says.
INDEPA's report is potentially embarrassing for Perenco because it has repeatedly claimed there are no "voluntarily isolated," or "uncontacted," people in the region where it is operating. Its Latin American regional manager once compared them to the UK's Loch Ness monster, declaring, "Much talk but never any evidence."
In defending its claims about the "isolated" people, Perenco usually cites a report by an Ecuadorian environmental consultancy, Daimi, which Perenco paid for and concluded no evidence of them could be found. In its February statement, INDEPA explicitly distances itself from that report.
"Regarding the reference made to the participation of INDEPA in the 'Inter-Disciplinary Anthropological Investigation into Indigenous People in Voluntary Isolation,' it needs to be pointed out that, although one representative of this institution did go into the field with Daimi, this does not mean that INDEPA endorses the conclusions of that investigation," it says.
INDEPA's report is also potentially embarrassing for other sectors within Peru's government who want operations in Lot 67 to continue as smoothly as possible. Peruvian officials have expressed hopes that the oil deposits, estimated by Perenco to be 300 million barrels, will transform Peru from being a net importer of oil to an exporter.
When the oil was declared commercially-viable in December 2006, the then president Alan Garcia visited the site and called it an "historic event for our nation." In 2009 Garcia's government declared operations in Lot 67 a "national necessity."
Perenco refused to comment on INDEPA's report, which recommends the company should re-write its Anthropological Contingency Plan.
"It's difficult to imagine what could be more of a PR catastrophe for Perenco, except for one of their employees making contact with the 'uncontacted' people and starting some kind of epidemic," says Rebecca Spooner from Survival International.
INDEPA's report is something of a U-U-turn since it recognized the existence of the isolated people in the Lot 67 region in 2007, changed its mind in a report in 2009, before now appearing to change its mind again.
A second INDEPA report was also sent to Perenco by MEM on 5 March. This considered the company's EIA from a specifically environmental angle, given the "interdependence between biodiversity and the isolated indigenous people living in the area of the proposed reserve."
Earlier this month an American NGO, E-Tech International, published a report on oil industry best practices in the Amazon that was highly critical of Perenco's operations in Lot 67.
"Perenco is following a 1970s-era project design format that is totally inappropriate for the Peruvian Amazon," says E-Tech's Bill Powers, author of the report. "The company is not proposing to use current technology to reduce impact."
Perenco's operations in Lot 67 have been opposed by indigenous organizations in Peru, such as AIDESEP and ORPIO, for years. It was AIDESEP that proposed the reserve that INDEPA now says Perenco is ignoring.
In total, there are an estimated fifteen indigenous groups living in "voluntary isolation" in Peru, the majority in the south-east of the country.
Related articles
Group releases close-up photos of 'uncontacted' tribe in Peru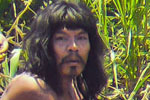 (02/01/2012) New photos provide visual evidence of just how close the long-isolated tribe of Mashco-Piro people in the Amazon rainforest are to being contacted by the outside world—a perilous moment for tribes highly susceptible to disease and likely to defend their people and territory with weapons. According to indigenous rights NGO Survival International, the Maschco-Piro tribe has been seen more frequently outside of their forest home in Manu National Park in recent years. Some experts blame illegal logging in the park and helicopters used in oil and gas projects for the sightings.
Peru's real test is a 200km pipeline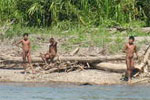 (10/27/2011) One of Ollanta Humala's most striking achievements since becoming Peru's president three months ago is new legislation guaranteeing indigenous people the right to be consulted about and in agreement with any project that affects them. Leading indigenous organization AIDESEP, usually so critical of the government, cautiously welcomed the move, while Survival International called it 'a significant step away from the policies of former Peruvian president Alan Garcia, who vetoed a similar bill.'
Isolated indigenous people and tourists collide in Peru park
(10/19/2011) New video released by the Peruvian government shows a potentially disastrous encounter between tourists and indigenous people long isolated from the outside world. In a motor boat tourists follow a group of Mashco-Piro people walking along the shores of the Manu River in Manu National Park. At one point one of the tribal members prepares to fire at the boat with an arrow. But danger doesn't only come from the possibility of a violent clash: uncontacted indigenous people, those who have chosen isolation from the world, are incredibly susceptible to disease.
Indigenous people blockade river against 'murderous' oil company
(09/21/2011) Over the weekend more than 100 Shuar indigenous people, also known as Wampis, blockaded the Morona River in Peru in an effort to stop exploratory oil drilling by Canadian-owned Talisman Energy. The blockade in meant to prevent oil drilling in an area of the Peruvian Amazon known as Block 64, home to four indigenous tribes in total and the Pastaza River Wetland Complex, a Ramsar wetland site.
Peru president signs indigenous rights act into law
(09/07/2011) Peru's new president, Ollanta Humala, has signed into law a measure requiring that indigenous groups are consulted prior to any mining, logging, or oil and gas projects on their land. If properly enforced, the new legislation will give indigenous people free, prior and informed consent (FPIC) over such industrial projects, though the new law does not go so far as to allow local communities a veto over projects. Still, the law puts Peru in line with the Indigenous and Tribal Peoples Convention of 1989, which the South American nation ratified nearly two decades ago.
Uncontacted tribe missing after armed drug dealers storm their forest
(08/09/2011) Concern is rising for the welfare of uncontacted natives in the Brazilian Amazon after armed marauders stormed the area where they were last documented. Last week men with rifles and machine guns, believed to be drug traffickers from Peru, overran a remote government guard post run by FUNAI (Brazil's Indigenous Affairs Department) on the Envira River, near the uncontacted indigenous people's location on the border of Brazil and Peru. The uncontacted indigenous people in question made headlines worldwide earlier this year after photos and film of them were released from flyovers.
Oil company hires indigenous people to clean up its Amazon spill with rags and buckets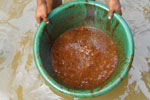 (07/13/2011) On Sunday morning children swimming in the Mashiria River in the Peruvian Amazon noticed oil floating on the water. A pipeline owned by Maple Energy had ruptured in Block 31-E, polluting the Mashiria River which is used by the Shipibo indigenous community in Nuevo Sucre for fishing and drinking water. In response to the spill, Maple Energy's local operator—Dublin incorporate transnational—hired 32 Shipibo community members to clean up the spills using only rags and buckets.
Peru to abolish uncontacted tribe's reserve, says group
(06/01/2011) Territory inhabited by an uncontacted Amazon tribe in Peru is again up for grabs, claims Survival International.
ConocoPhillips withdraws from oil exploitation in uncontacted indigenous territory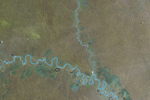 (05/11/2011) ConocoPhillips has announced it is withdrawing from its 45% share of oil drilling in Block 39 of Peru's Amazon rainforest. The withdrawal comes after pressure from indigenous-rights and environmental groups to leave two Peruvian oil blocks—39 and 67—alone, due to the presence of indigenous people who have chosen to remain uncontacted. ConocoPhillips and other companies have been warned they will 'decimate' tribes if they remain. However, Spanish oil company Repsol-YPF still operates in block 39 and is currently doing seismic testing for oil reserves in the untouched region. ConocoPhillips has not divulged what company is taking their place.
Report: 90 oil spills in Peruvian Amazon over 3 years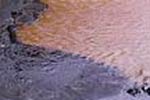 (03/03/2011) A new report has uncovered 90 oil spills by Pluspetrol in northern Peru's Amazon rainforest over the past 3 years. Covering two oil blocs—1-AB and 8—the report, complied by the Federation of Indigenous Communities of the Corrientes River (FECONACO), recorded 18 major oil spills in just the last year. "A week after the landmark ruling against Chevron in Ecuador for $9 billion of
damage from operations in the 1970's and 80's, this new report highlights
the ongoing devastation caused by the oil industry on the fragile Amazon
ecosystem and the people that live there," said Atossa Soltani, Executive
Director at Amazon Watch, in a press release.