Global carbon emissions hit a new high last year proving once again that international political efforts, hampered by bickering, the blame-game, and tepidity, are failing to drive down the greenhouse gas emissions that are causing the planet to heat up.
According to the International Energy Agency (IEA), following a slight fall in carbon dioxide emissions due to the economic downturn, emissions again rose to a new record level in 2010: 30.6 gigatons. This is a full 5 percent higher than the past record hit in 2008. The new record puts greater doubt on the international pledge of limiting the global average temperature rise to 2 degrees Celsius.
"The world has edged incredibly close to the level of emissions that should not be reached until 2020 if the 2ºC target is to be attained," explains Dr Fatih Birol, Chief Economist at the IEA who oversees the annual World Energy Outlook. "Given the shrinking room for maneuver in 2020, unless bold and decisive decisions are made very soon, it will be extremely challenging to succeed in achieving this global goal agreed [by the UN climate talks in Cancun in 2010]."
| | |
| --- | --- |
| | Castle Gate coal-fired power plant in Utah. Nearly half of the US's electricity is from coal, the most carbon intensive energy. Photo by: David Jolley. |
The IEA states that by 2020 global carbon emissions must be no higher than 32 gigatons annually. However, that means emissions cannot rise over the next nine years as much as they rose from 2009 to 2010.
In a report that makes for bleak reading, the agency also found that 80 percent of the emissions allowed in 2020 if the globe is to mitigate the rise to 2 degrees Celsius are already 'locked-in' due to non-renewable power plants that are already running or currently under construction.
Carbon-intensive coal dominated energy production in 2010, making up 44 percent of the world's fossil fuels. Oil made up 36 percent and natural gas 20 percent.
While the Executive Secretary of the UN Climate talks, Christiana Figueres, admitted that the new IEA data was an 'inconvenient truth', she told the Guardian that she wouldn't let pessimism rule the day.
"I won't hear that this is impossible. Governments must make it possible for society, business and science to get this job done," she said.
| | |
| --- | --- |
| | Kentish Flats wind power in the UK. Photo by: Phil Hollman. |
In the meantime, oil companies are scrambling to drill in the Arctic for oil and gas after the melt in sea ice, caused by climate change, has opened up the top of the world; deforestation in the Amazon (another significant source of carbon emissions) has increased exponentially as the government mulls weakening its forest conservation laws; and an effort to lower emissions in Indonesia by protecting remaining forests has received a tepid response among environmentalists for loopholes and perceived weaknesses.
On the plus side, however, Japan and Germany have recently signaled that they intend to pursue green energy aggressively, while the UK has committed to cut its emissions 50% by 2027. Australia is debating a 'carbon tax', which is passionately supported by the Prime Minister, and China is investing more in green energy than any other nation in the world. However, China is also powered largely on coal.
Scientists say direct impacts from climate change include rising sea levels, worsening droughts, severe floods, melting polar regions, mass extinction, expanding disease ranges, megafires, rainforest die-back, among others. Officials worldwide have warned that such climatic insatiability will likely increase warfare, spawn millions of 'environmental refugees', worsen world hunger, and cripple the global economy.
The main driver behind climate change is human caused greenhouse gas emissions, such as burning fossil fuels and deforestation.
Related articles
Environmental law landmark: island nation challenges faraway coal plant for climate impact
(05/25/2011) The far-flung Federated States of Micronesia (FSM), located in the Pacific Ocean, has created legal history by challenging the decision to extend the life of a massive coal plant in the Czech Republic. The over 600-island nation, Micronesia, argues that greenhouse gas emissions from the Czech plant are impacting the way of life in Micronesia, many of whose islands are facing submersion under rising sea levels.
Nobel laureates: 'we are transgressing planetary boundaries that have kept civilization safe for the past 10,000 years'
(05/23/2011) Last week the 3rd Nobel Laureates Symposium on Global Sustainability concluded with participants—including 17 past Nobel Prize winners and 40 other experts—crafting and signing the Stockholm Memorandum. The document calls for emergency actions to tackle human pressures on the Earth's environment while ensuring a more equitable and just world.
Has the green energy revolution finally arrived?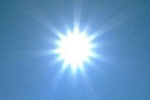 (05/17/2011) When historians look back at the fight to combat climate change—not to mention the struggle to overcome our global addiction to fossil fuels—will 2011 be considered a watershed moment? Maybe. In the last couple months, three countries—each in the top ten in terms of GDP—have suddenly made major renewable energy promises. Germany, Japan, and, just today, Britain are giving speeches and producing plans that, if successful, could be the global tipping point needed to move beyond fossil fuels to, one day, a world run entirely on green.