A joint report released today by the Convention on Biological Diversity (CBD) and the UN Environment Program (UNEP) finds that our natural support systems are on the verge of collapsing unless radical changes are made to preserve the world's biodiversity. Executive Secretary of the Convention on Biological Diversity, Ahmed Djoghlaf, called the bleak report "a wake-up call for humanity."
The report is the third edition of the Global Biodiversity Outlook (GBO-3). Employing scientific assessments and 110 government reports, the report confirms that governments around the world have failed in their 2002 pledge to reduce biodiversity loss by this year. Instead, the five biggest causes behind biodiversity loss—habitat destruction, over-exploitation of resources, pollution, invasive species, and climate change—have either worsened or stayed the same.
"We need a new vision for biological diversity for a healthy planet and a sustainable future for humankind," Secretary-General of the UN, Ban Ki-moon, said.
| | |
| --- | --- |
| | Canopy tree in the forest of Gabon felled for timber. Photo by: Rhett A. Butler. |
In addition the report warns that several ecosystems are heading toward tipping points from which they may never recover. Due to a combination of climate change, deforestation, and fires, the Amazon rainforest may change irrevocably; while coral reefs are being pounded by overfishing, warmer waters, and ocean acidification; finally freshwater ecosystems like lakes and rivers are losing biodiversity and abundance due to nutrient runoff.
"Business as usual is no longer an option if we are to avoid irreversible damage to the life-support systems of our planet," Djoghlaf said.
Officials are increasingly comparing the current biodiversity crisis to the global economic meltdown of 2008-2009, stating that while governments moved quickly to tackle the economic crisis they have responded languidly to the many threats to the world's environmental systems. These systems underpin the human economy by providing food, clean water, pollination, pest control, buffers from natural disasters, medicine, and carbon sequestration to name a few of their natural goods, known to researchers as 'ecosystem services'.
"For a fraction of the money summoned up instantly to avoid economic meltdown, we can avoid a much more serious and fundamental breakdown in the Earth's life support systems," write the report's authors.
Yet, Achim Steiner, the Executive Director of the UNEP, says that "many economies remain blind to the huge value of the diversity of animals, plants and other life forms and their role in healthy and functioning ecosystems from forests and freshwaters to soils, oceans and even the atmosphere."
| | |
| --- | --- |
| | Gold mining in the Amazonian rainforest in Suriname. Photo by: Rhett A. Butler. |
The report calls on governments to begin considering biodiversity when taking action. Governments should directly address the causes behind biodiversity loss including consumption, demographic changes, and trade. Ending harmful subsidies is also suggested.
"To tackle the root causes of biodiversity loss, we must give it higher priority in all areas of decision-making and in all economic sectors," says Ban Ki-Moon.
Ending biodiversity loss will help in the fight against poverty and hunger, while improving human health, security, and wealth for the current and future generations, according to the report.
The report will be a focal point for the Nagoya Biodiversity Summit in October, which will be attended by all 193 parties of the CBD. One of the world's largest economies, the United States, is not a member. The only other political entities that have not ratified the treaty are the Vatican and Andorra.
In spite of the report, business continues as usual worldwide with, for example, New Zealand attempting to push through a plan to allow mining in protected areas; US congress proposing to give 85,000 acres of old-growth temperate rainforest to a logging company in Alaska; Brazil moving ahead on its controversial Belo Monte dam that would flood 500 square miles of rainforest; and Convention on International Trade in Endangered Species (CITES) failing to protect a single marine species in its most recent meeting.
"Humanity has fabricated the illusion that somehow we can get by without biodiversity or that it is somehow peripheral to our contemporary world: the truth is we need it more than ever on a planet of six billion heading to over nine billion people by 2050," says Steiner.
Related articles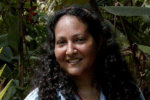 (05/04/2010) Most people who are trying to change the world stick to one area, for example they might either work to preserve biodiversity in rainforests or do social justice with poor farmers. But Dr. Ivette Perfecto was never satisfied with having to choose between helping people or preserving nature. Professor of Ecology and Natural Resources at the University of Michigan and co-author of the recent book Nature's Matrix: The Link between Agriculture, Conservation and Food Sovereignty, Perfecto has, as she says, "combined her passions" to understand how agriculture can benefit both farmers and biodiversity—if done right.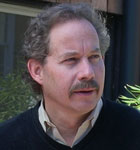 (05/03/2010) Over the past 30 years billions of dollars has been committed to global conservation efforts, yet forests continue to fall, largely a consequence of economic drivers, including surging global demand for food and fuel. With consumption expected to far outstrip population growth due to rising affluence in developing countries, there would seem to be little hope of slowing tropical forest loss. But some observers see new reason for optimism—chiefly a new push to make forests more valuable as living entities than chopped down for the production of timber, animal feed, biofuels, and meat. While are innumerable reasons for protecting forests—including aesthetic, cultural, spiritual, and moral—most land use decisions boil down to economics. Therefore creating economic incentives to maintaining forests is key to saving them. Leading the effort to develop markets ecosystem services is Forest Trends, a Washington D.C.-based NGO that also organizes the Katoomba group, a forum that brings together a wide variety of forest stakeholders, including the private sector, local communities, indigenous people, policymakers, international development institutions, funders, conservationists, and activists.
Despite promises, world governments failing to save biodiversity
(04/29/2010) In 2002 world leaders committed to reducing the global rate of biodiversity loss within eight years time: 2010. While many have noted that world governments have largely failed on their promises, a new study in Science looks at the situation empirically and agrees that their has been no significant reduction in biodiversity loss and, at the same time, pressures on the world's species have risen, not fallen.
World failing on every environmental issue: an op-ed for Earth Day

(04/22/2010) The biodiversity crisis, the climate crisis, the deforestation crisis: we are living in an age when environmental issues have moved from regional problems to global ones. A generation or two before ours and one might speak of saving the beauty of Northern California; conserving a single species—say the white rhino—from extinction; or preserving an ecological region like the Amazon. That was a different age. Today we speak of preserving world biodiversity, of saving the 'lungs of the planet', of mitigating global climate change. No longer are humans over-reaching in just one region, but we are overreaching the whole planet, stretching ecological systems to a breaking point. While we are aware of the issues that threaten the well-being of life on this planet, including our own, how are we progressing on solutions?
Jane Goodall renews her faith in nature and humanity during the "Gombe 50" anniversary, An interview with Dr. Jane Goodall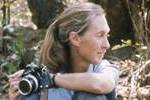 (04/12/2010) 2010 marks a monumental milestone for the Jane Goodall Institute (JGI) and its founder, Dr. Jane Goodall, DBE. Fifty years ago, Goodall, who is today a world-renowned global conservation leader, first set foot on the shores of Lake Tanganyika, in what is now Tanzania's Gombe National Park. The chimpanzee behavioral research she pioneered at Gombe has produced a wealth of scientific discovery, and her vision has expanded into a global mission 'to empower people to make a difference for all living things.' Time, however, has not stood still for Gombe. The wild chimps of the area have suffered as the local human population has swelled. Gombe National Park is now a forest fragment, a 35-square-kilometer island of habitat isolated in a sea of subsistence farming. Because the problems facing Gombe—unsustainable land practices, overpopulation, and a cycle of poverty—are typical of many other areas, lessons learned by Dr. Goodall and her team provide valuable insights for solutions at Gombe and beyond.
Scientists: 60 million USD needed to gauge the global threat to biodiversity
(04/08/2010) One of the greatest barriers to saving the world's biodiversity is simply a lack of knowledge: to date less than 50,000 species have been surveyed by the IUCN Red List regarding their threat level, while the vast majority of the world's species are left unanalyzed especially fungi, plants, fish, reptiles, and insects and other invertebrates. To address this problem, some of the world's top biologists have proposed a 60-million US dollar program they dub the 'barometer of biodiversity' to gather a representative sample of all taxons.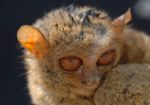 (03/18/2010) The United Nation declared 2010 as the International Year of Biodiversity (IYB). One of the goals of the IYB is to celebrate the achievements of the Convention of Biological Diversity signed by 192 countries since 1992. But what have we accomplished since 1992? Did we put an end to biodiversity loss? The truth is that there is not much to celebrate at all. Asia is a perfect example where the animal crisis and the loss of biodiversity have worsened over decades. The first question that should come to mind is: how many species have vanished in Asia because of human activities? Records of recently extinct species in Asia show 71 species that have disappeared in the wild. Examples include the Yunnan lake newt (Cynops wolterstorffi) from China, the Bonin thrush (Zoothera terrestris) from Japan, or the redtailed black shark (Epalzeorhynchos bicolor) from Thailand.
(03/09/2010) Extinctions are currently outpacing the capacity for new species to evolve, according to Simon Stuart, chair of the Species Survival Commission for the International Union for the Conservation of Nature (IUCN).