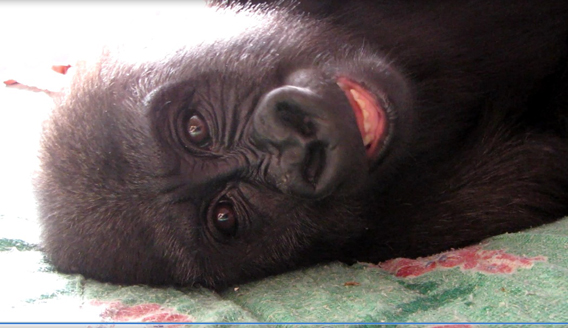 Named Afangui this gorilla toddler now resides in a gorilla sanctuary in Cameroon. Photo courtesy of the Zoological Society of London (ZSL).




A two-year-old western lowland gorilla female was recently confiscated from a beach restaurant, popular with expats, in Equatorial Guinea.
"The oil boom in Equatorial Guinea has resulted in an influx of expatriate workers who are creating demand for infant primates as pets. To obtain a baby gorilla, the mother and other members of the group are killed, with the rest taken as bushmeat," explains Juliet Wright, field conservation with the Zoological Society of London (ZSL), which is aiding the government in the effort. "We wanted to make an example of this case and dissuade others from buying infant apes."
According to ZSL, Equatorial Guinea is stepping up its efforts of combating the illegal trade in primates.
The western lowland gorilla (Gorilla gorilla gorilla) is listed as Critically Endangered by the IUCN Red List and is imperiled by the Ebola virus, deforestation, and poaching for bushmeat.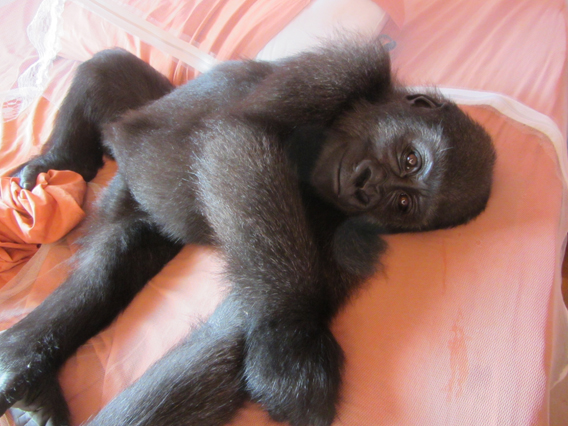 Afangui. Photo by: ZSL.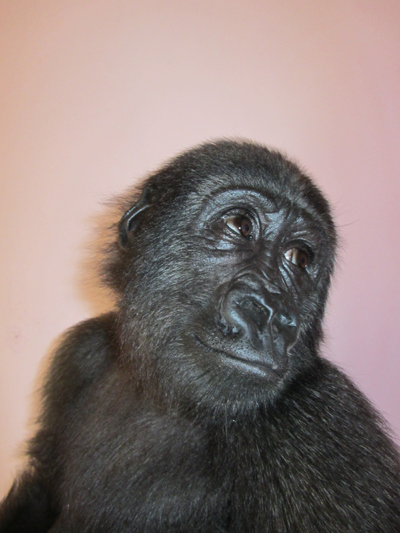 Afangui. Photo by: ZSL.