Total carbon emissions for the first time hit 10 billion metric tons (36.7 billion tons of CO2) in 2010, according to new analysis published by the Global Carbon Project (GCP) in Nature Climate Change. In the past two decades (since the reference year for the Kyoto Protocol: 1990), emissions have risen an astounding 49 percent. Released as officials from 190 countries meet in Durban, South Africa for the 17th UN Summit on Climate Change to discuss the future of international efforts on climate change, the study is just the latest to argue a growing urgency for slashing emissions in the face of rising extreme weather incidents and vanishing polar sea ice, among other impacts.
"Global CO2 emissions since 2000 are tracking the high end of the projections used by the Intergovernmental Panel on Climate Change, which far exceed two degrees warming by 2100," explained co-author Corinne Le Quéré, the director of the Tyndall Centre for Climate Change Research and professor at the University of East Anglia, in a press release. "Yet governments have pledged to keep warming below two degrees to avoid the most dangerous aspects of climate change such as widespread water stress and sea level rise, and increases in extreme climatic events. Taking action to reverse current trends is urgent."
| | |
| --- | --- |
| | Castle Gate coal-fired power plant in Utah. Nearly half of the US's electricity is from coal, the most carbon intensive energy. Photo by: David Jolley. |
Unlike a recent report form the U.S. Department of Energy, which just looked at fossil fuels, the new analysis includes carbon emitted from burning fossil fuels as well as cement production, deforestation, and other land use.
Following a temporary dip in global carbon emissions due to the financial crisis, emissions last year rose 5.9 percent from 2009 levels. From 2000 to 2010, emissions rose on average 3.1 percent annually, tripling the average rate of emissions growth in the 1990s.
"Many saw the global financial crisis as an opportunity to move the global economy away from persistent and high emissions growth, but the return to emissions growth in 2010 suggests the opportunity was not exploited," said lead author Glen Peters with the Center for International Climate and Environmental Research in Norway.
Outsourcing Emissions
Not surprisingly, the five largest emitters were China, the U.S., India, Russia, and the EU. While many industrialized nations are meeting their Kyoto Treaty commitments (in part due to the financial crisis), the new analysis finds that overall emissions are not being cut, but outsourced through trade.
While 2010 emissions in the UK were 14 percent below 1990 levels, this would not be the case if outsourced emissions were taken into account. Outsourced emissions are those produced in one nation, but consumed in another; for example, emissions for a furniture set manufactured in China, but traded and sold in the UK would be outsourced emissions.
According to the study, if one factors in outsourced emissions, the UK's emissions have risen 20 percent from 1990 levels (instead of declining 14 percent).
Political wrangling
Despite the ongoing rise of global emissions, most experts don't expect a breakthrough on climate negotiations this year at Durban, South Africa.
Fingers are already pointing to Canada and the U.S. as obstructionists in the ongoing negotiating process. Canada has hinted it will likely withdraw from the Kyoto Protocol after the meeting, drawing ire from many. The U.S. wants to wait until 2020 to implement a new climate treaty, a year that many experts say would make it to late for the world to keep its pledge to keep temperatures from rising above 2 degrees Celsius from historical levels.
Meanwhile, a coalition the world's poorest nations (called the Least Developed countries) and island nations (the Alliance of Small Island States or Aoisis) have proposed starting negotiations for a new binding treaty immedaiately with implementation at the end of 2012. They propose that the treaty should include actions from everyone, rich and poor alike, with the goal to keep temperatures from rising above 1.5 degrees Celsius.
Global climate change has been linked to melting of the Arctic sea ice, global sea level rise, increased droughts and floods, worsening extreme weather, desertification, melting glaciers, along with other changes. Predicted impacts have included increased global conflict, famine, disease expansion, economic collapse, and mass extinction.
CITATION: GP Peters, G Marland, C Le Quéré, T Boden, JG Canadell and MR Raupach. Rapid growth in CO2 emissions after the 2008-2009 global financial crisis. Nature Climate Change. December 4 2011.
Related articles
Africa, China call out Canada for climate betrayal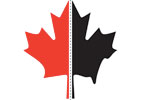 (12/01/2011) Purchasing a full page ad in the Canadian paper the Globe and Mail, a group of African leaders and NGOs is calling on Canada to return to the fold on climate change. Canada has recently all-but-confirmed that after the ongoing 17th UN Summit on Climate Change in Durban, South Africa, it will withdraw entirely from the Kyoto Treaty. The country has missed its targets by a long-shot, in part due to the exploitation of its tar sands for oil, and is increasingly viewed at climate conferences as intractable and obstructive. In the eyes of those concerned about climate change, Canada has gone from hero to villain. Yet notable African activists, including Archbishop Desmond Tutu, are pushing back.
Top 20 banks that finance big coal
(11/30/2011) A new report from civil and environmental organizations highlights the top 20 banks that spend the most money on coal, the world's most carbon-intensive fossil fuel. Released as officials from around the world meet for the 17th UN Summit on Climate Change in Durban, South Africa, the report investigated the funding practices of 93 major private banks, finding that the top five funders of big coal are (in order): JPMorgan Chase, Citi, Bank of America, Morgan Stanley, and Barclay's.
Another record breaker: 2011 warmest La Niña year ever
(11/30/2011) As officials meet at the 17th UN Climate Summit in Durban, South Africa, the world continues to heat up. The UN World Meteorological Organization (WMO) has announced that they expect 2011 to be the warmest La Niña year since record keeping began in 1850. The opposite of El Nino, a La Niña event causes general cooling in global temperatures.