A Malaysian court sentenced notorious wildlife trafficker Anson Wong to five years in jail, reports The Star.
Justice Mohtarudin Baki ruled for the longer sentence after an appeal by the Attorney-General's Chambers. Wong is expected to appeal.
The judge also ordered the 190,000 Malaysian ringgit ($61,000) fine imposed on Wong to be returned to him.
| | |
| --- | --- |
| | Wong at his sentencing hearing |
Wong had earlier been sentenced to 6 months in jail for attempting to smuggle 95 boa constrictors. He was arrested after a luggage malfunction led Malaysia Airlines security staff revealed he was illegally carrying 95 boa constrictors, two rhinoceros vipers and one matamata turtle on his flight from Penang to Jakarta.
Wong has been in trouble with the law before. In 2000 he plead guilty to wildlife trafficking in the US and was sentenced to 71 months in jail. Meanwhile last year authorities in the United States raided U.S. Global Exotics, a pet supplier that had been sourcing its animals from Wong's company, CBS Wildlife and Sungai Rusa Wildlife. Nevertheless Malaysian authorities have generally been hesitant to interfere in his operations, according to The Lizard King, a book by Bryan Christy that exposed his trafficking activities.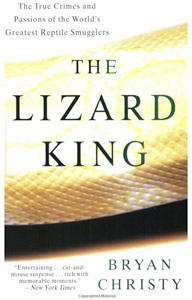 Related articles