To meet global demand for palm oil, companies are rapidly shifting their focus from Southeast Asia to Africa, where conservationists and some companies are working together to avoid mistakes made in Indonesia and Malaysia. One such company is Olam-Gabon, which is teaming up with researchers to site new plantations to minimize biodiversity impacts.
Some companies are increasingly using Roundtable on Sustainable Palm Oil standards (RSPO), developed in collaboration with conservation groups, to allow a nuanced approach to site selection that looks at ecosystems, biodiversity, key species, landscapes, carbon sequestration and human use.
The challenge is finding a balance that allows for new palm oil plantation creation, providing economic growth for developing companies, along with jobs, while maximizing safeguards to protect forests and biodiversity.
As global markets increasingly clamor for palm oil, used in everything from soap to processed foods, companies are actively scouting out prime places to produce that oil, and governments are looking to the economic and development possibilities that might arise out of large-scale industrial agriculture.
Increasingly, that's meant a pivot toward Africa, with its conducive climate — the tree that gives us palm oil is native to Africa — along with tracts of undeveloped tropical forest that can be quickly converted to plantations, and generating logging profits to boot.
But African forests are much more intact than those of Southeast Asia, source for most of the world's palm oil in recent years, and they provide habitat for untold numbers of plants and animals — including four species of great apes. African forests also offer important livelihoods to forest communities and are vital carbon repositories, the survival of which becomes more critical every year as our planet warms.
So when companies want to clear land to develop plantations, and governments welcome the investment to boost GDP and employment, it puts large mammals in a tight spot. In Southeast Asia, orangutans have been pushed into smaller and smaller islands of habitat surrounded by rows of oil palm trees. Conservationists fear that Africa's gorillas, chimps and bonobos — many living on land that is prime for agricultural development — might not survive the squeeze.
But a recent example offers hope for Africa's great apes. It shows how one Big Ag company is starting to understand that a more harmonious approach to habitat is good for sustainability as well as the bottom line.
"It's very important to us, given that palm oil has, let's say, a checkered reputation globally," said Chris Stewart, the head of environment and sustainability for Olam-Gabon. "It's very important that we are achieving 'best practice' or even what our CEO calls 'next practice' — that is, going beyond what is considered best practice in the industry."
RSPO certification guidelines help protect forests and biodiversity
Laurène Feintrenie, an agronomist-geographer with CIRAD, a French organization that studies agriculture and development, has examined the approach taken by Olam in Gabon, and agrees that the company is in line with the guidelines set forth by the RSPO — the Roundtable on Sustainable Palm Oil, an inclusive certification program for sustainable palm oil that brings together players from industry and conservation NGOs.
Olam-Gabon has "no interest [in taking] any risk in choosing a place of high conservation value and becoming the target of environmental NGOs, or going against the will of local populations and becoming the target of humanitarian [organizations]," Feintrenie told mongabay.com.
From early on, Olam-Gabon has worked with Gabon's government to be environmentally sensitive regarding site selection for its oil palm and rubber plantations in the country, said Stewart. And the company is walking the walk: it has, for example, taken steps to preserve important habitat, setting aside and protecting nearly 15,000 hectares (58 square miles) from its government allocation, something the company did after finding significant numbers of chimpanzees and gorillas living there.
To make informed site selections, Olam looked at a number of key indicators, identifying priority areas for conservation — known as lands of "high-conservation value" – focusing especially on species diversity. The company also utilized advanced aerial laser-based remote sensing technology known as LIDAR, which provides a three-dimensional look at topography and forests' vertical structure, to identify which particular forests hold the most carbon.
Based on what the company found, it either planned plantations for other locations, or set aside tracts of forest that would not be developed within plantation boundaries.
From what he's seen, ecologist Serge Wich, of Liverpool's John Moores University, suggests that more companies should follow Olam-Gabon's lead. "I think that they are doing the best they can to follow the RSPO guidelines, and being very cautious to not go into priority populations for apes," Wich said. In 2014, he and his colleagues published a study in the journal Current Biology warning of the preponderance of ape habitat in Africa that coincides with lands that would also be quite suitable for oil palm cultivation.
"Of course, I wish that no ape habitat would be touched at all," Wich said. "But I'm afraid that's not realistic, nor has that approach helped us a lot in Southeast Asia."
Feintrenie and Wich agree that the RSPO, while not perfect, serves as a platform for discussion between governments, corporations and conservation groups interested in protecting forests and making plantations more sustainable. With Africa standing on the precipice of so much agricultural development, Wich said, everyone involved has an opportunity to learn how to compromise, and avoid the kinds of confrontational mistakes that were made by companies and conservationists in Malaysia and Indonesia.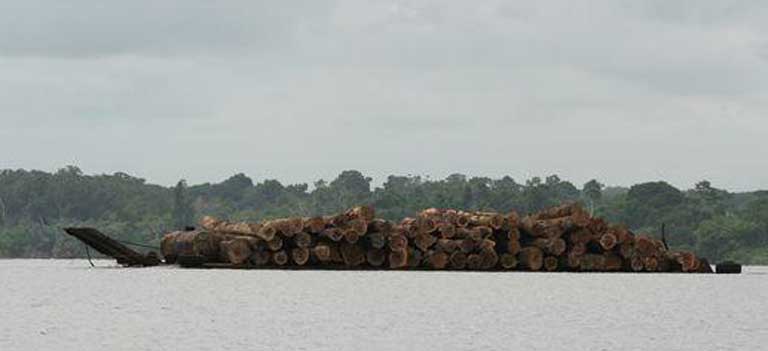 In Southeast Asia, he explained, "There has been a lot of saying 'no' to oil palm, and we are in a situation today where a lot of forest has been lost. One could argue that if we had engaged with the industry from the start to try to work with them and with the government to only develop oil palm in areas where the environmental and societal impact would be minimal, then we might well be in a better situation than where we are today [in Southeast Asia]."
A key to such cooperation is longevity, Feintrenie points out. Though Olam-Gabon has made a good start by rigorously applying RSPO standards to its plantation planning effort in Gabon, there is also a need to develop mechanisms and methodologies to ensure the commitments to conservation continue. Otherwise, great ape gains could be lost down the road.
"I would have a rigorous look at the long-term respect of buffer zones and conservation areas in the concessions, and on the commitment to communicate with local populations and manage their requests," she said.
Are palm oil certification standards good enough?
Some scientists question whether the RSPO certification process goes far enough, and some even charge that it only makes the destruction of forests appear less harmful than it really is, helping developers, conservationists and the public all feel better about the impacts of the consumer products we produce and use, while not doing all that much to guarantee long-term biodiversity.
"We have to stop pretending that large-scale, industrial oil palm plantations can be good for nature conservation," said Joshua Linder, a biological anthropologist at James Madison University who is critical of RSPO. "There is no such thing as sustainably, industrially produced palm oil, at least in terms of ecology/environment, despite what the RSPO and large conservation organizations say."
Linder studies primate populations in Cameroon's Korup National Park, which is surrounded by oil palm plantations but also holds an astounding array of apes and monkeys, including the threatened Nigeria-Cameroon subspecies of chimpanzee. He has counseled caution as the investment in oil palm has ramped up in Africa over the last several years, a warning he formally issued in a 2013 paper published in the journal African Primates. Linder contends that designating large-scale oil palm of any stripe as sustainable is "indefensible."
"Is Olam potentially acting in ways that are better than many other palm oil companies with respect to the environment? Absolutely," Linder said. But he argued that RSPO requirements are flawed, pointing as an example to the guideline encouraging the use of secondary or degraded forest, compared to primary forest, for siting oil palm plantations. In some cases, he told mongabay.com, "Secondary forest is still good, [high-conservation-value] forest."
Olam's Stewart, who has a background in forest ecology, agrees with that particular point. "If you look at certain landscapes, actually the most valuable areas from a conservation perspective might be areas which have been significantly logged and degraded. There are many… animals that are attracted to logged forests, including such species as gorilla," he said. "Gorillas thrive in secondary forest as long as they're not hunted because there's a lot of juicy vegetation at ground level that they can access."
Stewart also agreed that looking at a single measurement, such as carbon sequestration values, can be misleading, and may end up in bad choices for biodiversity. But he also argued that a nuanced assessment, though more challenging to complete, can more realistically determine what forests should be set aside. He asserted that Olam-Gabon's high-conservation value assessments applying the RSPO guidelines try to use exactly that sort of nuanced approach, integrating many factors to provide a more complete understanding of forest value.
"You're looking at species, you're looking at ecosystems, you're looking at landscapes, you're looking at human use," he said. "All of these things, you can't really tell from a single threshold measurement of carbon."
While Stewart agreed that it's fair to criticize the RSPO because it doesn't preclude deforestation — often cited by conservation groups as a failing in the standards — he points out that that doesn't make it an easy standard to meet.
"I think that if it's applied robustly, within the spirit and letter of the standard itself, it's actually a very tough standard to meet," he said. "It's not a walk in the park. It's not a tick-box exercise, and doing it right requires very significant investment of management time and money."
Finding a middle ground
Most conservationists and palm oil producers seem to agree on one thing: a balance needs to be struck between conservation and industry. If standards are too weak, then priceless forests and irreplaceable biodiversity will be lost. But if conservationists are unyielding and put too much pressure on companies, they could eventually make the RSPO guidelines too onerous and costly for industry to comply. In that scenario, the responsible companies originally interested in achieving RSPO certification might pull the plug on their operations, Wich said.
"Then you [end up with irresponsible] companies that will develop anywhere without sticking to any environmental guidelines. There would be a high risk that they would develop [plantations] in an area with a high ape density, and then we reach the opposite of what we want," he said. Realistic compromise is crucial on both sides if the needs of the environmental and business communities are to be met.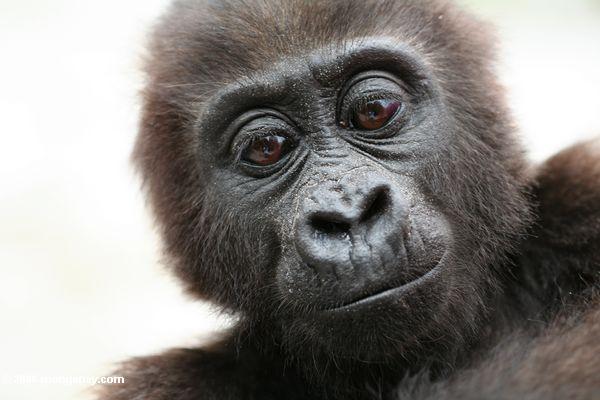 Feintrenie agreed, but also sees the need to put a universal international palm oil standard in place – a role currently filled by the RSPO – that everyone can agree to in order to protect against the unchecked deforestation that could occur during the conversion of forest lands to agricultural uses in the absence of such strict criteria. Right now, "Certification is the only safeguard," she said.
Wich agrees with the importance of the RSPO, adding that building on the current standards is the way to go, rather than scrapping them and starting over in the name of conservation. "The RSPO provides the only global system to try to guide development in a certain way, so I think it's better to try to work with that and try to reduce the weaknesses in it," he said. "It's not a system that changes very rapidly, but from all I can see, it's changing in the right direction." Furthermore, he said, the RSPO gives developing countries the opportunity to leverage oil palm production to bolster their struggling economies.
"It's unrealistic to ask a country like Gabon not to develop any of their forest," Wich said. "That's just not possible [nor] is it fair to the people who live there and their economic aspirations. So we have to try to find some middle ground where we use the best science that we have to inform the decisions that will least impact apes.dr
"That seems to have happened in the Olam case," he said, adding that it is "a good example of how [more sustainable] development could be brought to Africa."