Facing criticism from customers and potential loss of government contracts, computer giant Apple rejoined a green product registry it abandoned earlier this month.
In a statement issued Friday, Apple's senior vice president of hardware engineering, Bob Mansfield, admitted the company had erred in removing its products from the Electronic Product Environmental Assessment Tool (EPEAT), an initiative that sets environmental standards for electronics products.
"We've recently heard from many loyal Apple customers who were disappointed to learn that we had removed our products from the EPEAT rating system," Mansfield wrote. "I recognize that this was a mistake. Starting today, all eligible Apple products are back on EPEAT."
Mansfield went on to say that Apple is committed to reducing the impact of its products on the environment and plans to strengthen its relationship with EPEAT.
"It's important to know that our commitment to protecting the environment has never changed, and today it is as strong as ever," he continued. "Apple makes the most environmentally responsible products in our industry. In fact, our engineering teams have worked incredibly hard over the years to make our products even more environmentally friendly, and much of our progress has come in areas not yet measured by EPEAT."
"For example, Apple led the industry in removing harmful toxins such as brominated flame retardants (BFRs) and polyvinyl chloride (PVC). We are the only company to comprehensively report greenhouse gas emissions for every product we make, taking into account the entire product lifecycle. And we've removed plastics wherever possible, in favor of materials that are more highly recyclable, more durable, more efficient and longer lasting."
Apple's decision to leave EPEAT less than two weeks ago came as a shock to the tech industry. Because many regulations require many government agencies — including schools — to buy EPEAT-listed products, Apple set itself up to potentially lose a number of customers. For example, the city of San Francisco last week barred employees from buying Apple computers for official city business.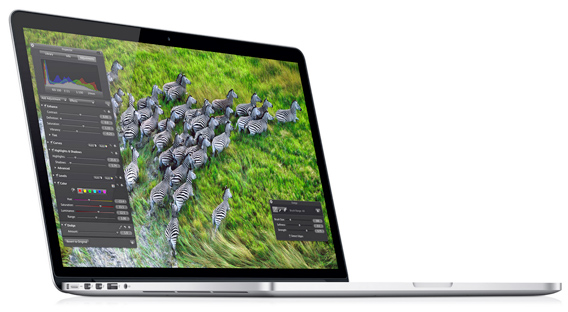 After seeing its products become somewhat enamored by environmentalists by recent years, Apple's green image took a serious hit from its decision to pull out of a green certification scheme for consumer electronics. Apple's new Macbook Pro with Retina display is said to be the reason Apple pulled out of EPEAT. The computer's screen is difficult to recycle or upgrade, according to one report.
Its reversal on Friday was immediately welcomed by environmental groups, including EPEAT.
"We look forward to Apple's strong and creative thoughts on ongoing standards development," EPEAT chief executive Robert Frisbee said in a statement.
Greenpeace International, which has been campaigning for Apple to stop using coal to power its data centers, also applauded the decision.
"We applaud Apple for 'thinking green, not greedy' and listening to its customers' calls not to pit design needs against the environment," said Greenpeace IT analyst Casey Harrell in a statement.
"We await more details that ensure that future versions of Apple's computers will be built with easily removable, recyclable and upgradable parts, unlike the current MacBook Pro. These design changes would make for a greener Apple product."
Related articles
Breakthrough technology enables 3D mapping of rainforests, tree by tree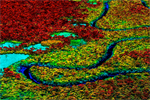 (10/24/2011) High above the Amazon rainforest in Peru, a team of scientists and technicians is conducting an ambitious experiment: a biological survey of a never-before-explored tract of remote and inaccessible cloud forest. They are doing so using an advanced system that enables them to map the three-dimensional physical structure of the forest as well as its chemical and optical properties. The scientists hope to determine not only what species may lie below but also how the ecosystem is responding to last year's drought—the worst ever recorded in the Amazon—as well as help Peru develop a better mechanism for monitoring deforestation and degradation.