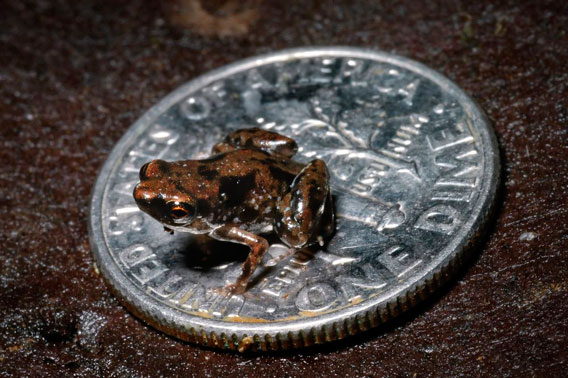 The new species Paedophryne amauensis is the world's smallest vertebrate…so far. Photo from: Rittmeyer EN et al. (2012) Ecological Guild Evolution and the Discovery of the World's Smallest Vertebrate. PLoS ONE 7(1): e29797.
How small can you be and still have a spine? Scientists are continually surprised by the answer. Researchers have discovered a new species of frog in Papua New Guinea that is smaller than many insects and dwarfed by a dime. The frog trumps the previously known smallest vertebrate—a tiny fish—by nearly 1 millimeter.
The smallest specimen of the new frog, named Paedophryne amauensis was just 7 millimeters (0.27 inches) long, the largest around 8 millimeters (0.31 inches). The previous record-holder was a fish called Paedocypris progenetica which ranged from 7.9 to 10.3 millimeters (0.31 to 0.4 inches). According to the paper, the frog genus Paedophryne (meaning 'child frog' in Ancient Greek) includes four of the world's top 10 tiniest frogs. The genus was first described in 2010.
On the other end of the spectrum, the blue whale (Balaenoptera musculus) is world's biggest vertebrate.
"Little is understood about the functional constraints that come with extreme body size, whether large or small," Christopher Austin of Louisiana State University said in a press release, adding that, "it was particularly difficult to locate Paedophryne amauensis due to its diminutive size and the males' high pitched insect-like mating call. But it's a great find. New Guinea is a hotspot of biodiversity, and everything new we discover there adds another layer to our overall understanding of how biodiversity is generated and maintained."
Papua New Guinea's rainforests, some of the least-explored on Earth, are imperiled by logging, monoculture plantations, and mining, worsened by poor governance and widespread corruption. Communities own 90 percent of the land in Papua New Guinea, but have seen their rights radically diminished in recent years as foreign corporations have taken an interest in the mountainous nation. A study in 2008 found that nearly a quarter of the country's forests were degraded or lost between 1972 and 2002, a number far higher than expected.
"Papua New Guinea has some of the world's most biologically and culturally rich forests, and they're vanishing before our eyes," tropical ecologist William Laurance of James Cook University in Cairns, Australia, said in 2010.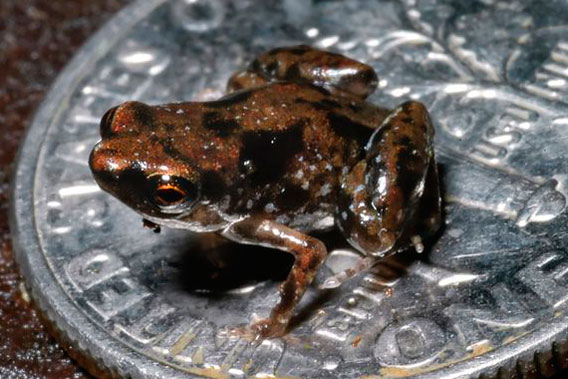 Close-up of Paedophryne amauensis. Photo from: Rittmeyer EN et al. (2012) Ecological Guild Evolution and the Discovery of the World's Smallest Vertebrate. PLoS ONE 7(1): e29797.
CITATION: Rittmeyer EN, Allison A, Gründler MC, Thompson DK, Austin CC (2012) Ecological Guild Evolution and the Discovery of the World's Smallest Vertebrate. PLoS ONE 7(1): e29797. doi:10.1371/journal.pone.0029797.
Related articles
Camera traps snap first ever photo of Myanmar snub-nosed monkey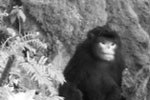 (01/10/2012) In 2010 researchers described a new species of primate that reportedly sneezes when it rains. Unfortunately, the new species was only known from a carcass killed by a local hunter. Now, however, remote camera traps have taken the first ever photo of the elusive, and likely very rare, Myanmar snub-nosed monkey (Rhinopithecus strykeri), known to locals as mey nwoah, or 'monkey with an upturned face'. Locals say the monkeys are easy to locate when it rains, because the rain catches on their upturned noses causing them to sneeze.
Photos: scientists find new species at world's deepest undersea vent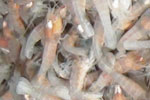 (01/10/2012) It sounds like a medieval vision of hell: in pitch darkness, amid blazing heat, rise spewing volcanic vents. But there are no demons and devils down here, instead the deep sea vent, located in the very non-hellish Caribbean sea, is home to a new species of pale shrimp. At 3.1 miles below (5 kilometers) the sea's surface, the Beebe Vent Field south of the Cayman islands, is the deepest yet discovered.
Photo: Tiny lemur discovered in Madagascar forest
(01/08/2012) A new species of mouse lemur has been discovered in eastern Madagascar, report researchers from Germany. The species is described in a recent issue of the journal Primates.