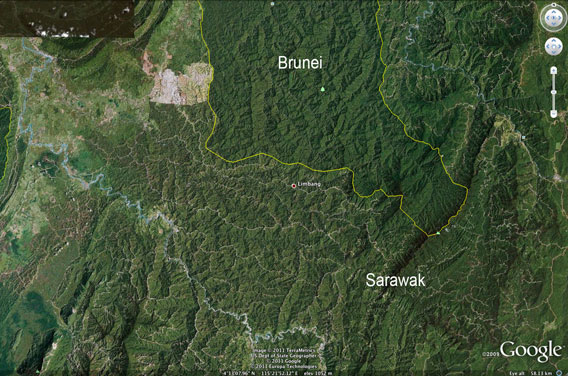 Abdul Taib Mahmud, chief minister of Sarawak, on Wednesday denied charges that he holds secret Swiss bank accounts containing wealth attained through close ties with logging companies and palm oil firms operating in the Malaysian Borneo state, reports the Associated Press.
Speaking to Sarawak's state legislature, Taib called accusations of illicit Swiss holdings "malicious falsehoods".
"Let me state categorically that I have no secret Swiss bank account nor asset or investment of any description in Switzerland. None what so ever," he was quoted as saying by Bernama, Malaysia's state news agency.
Taib however did not address allegations that he and family members have billions of dollars in holdings in other countries.
The Swiss complaint was lodged by the Swiss-based Bruno Manser Fund (BMF), an NGO that advocates on behalf of Sarawak's forest peoples and is in the midst of an anti-corruption campaign targeted at Taib. BMF says it stands by its charges, despite Taib's statement.
"We have never stated it was certain that Taib is holding assets under his name in Switzerland," said BMF in a statement. "However, we have informed the Swiss government that UBS, Switzerland's largest bank, has in the past conducted significant business transactions for the Sarawak state government and that one of Taib's nieces, Elia Geneid, has recently married a Swiss national, hotel manager Matthias Sutter. We think it is likely that Taib might be hiding illicit assets in Switzerland and have provided the Swiss government and FINMA, the Swiss Financial Market Supervisory Authority, a list of 30 members of the Taib family and of 49 companies in 8 countries that are closely linked to the Taibs."
BMF is asking Taib to "publicly deny he is holding assets in the British Virgin Islands, Jersey, Monaco, Germany, Canada, Australia, Hong Kong, Singapore and the UK."
BMF has also alerted the German government on the Taib family's close links with Deutsche Bank and for an investigation into possible Taib assets in Germany. Deutsche Bank did not respond to request for comment from mongabay.com.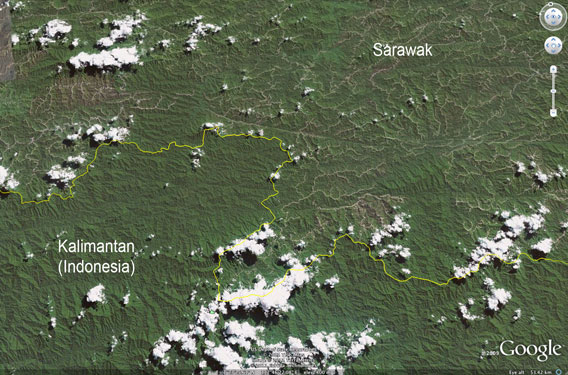 Taib is presently under investigation by the Malaysian Anti-Corruption Commission (MACC) for alleged timber corruption during his 30 years in office.
Earlier this year Taib courted criticism when he claimed that 70 percent Sarawak's rainforests are "intact". He was rebuffed within hours when Google Earth satellite images clearly showed large-scale degradation and destruction of the state's forests.
Related articles
Sarawak's leader under investigation for corruption linked to logging
(06/10/2011) After months of heavy campaigning by human rights organizations and environmental group, the Malaysian Anti-Corruption Commission's (MACC) announced it is investigating Sarawak Chief Minister Abdul Taib Mahmud for corruption.
Google Earth reveals stark contrast between Sarawak's damaged forests and those in neighboring Borneo states
(03/28/2011) Images from Google Earth show a sharp contract between forest cover in Sarawak, a state in Malaysian Borneo, and the neighboring countries of Brunei and Indonesia at a time when Sarawak's Chief Minister Pehin Sri Abdul Taib Mahmud is claiming that 70 percent of Sarawak's forest cover is intact.
Report: corruption in Sarawak led to widespread deforestation, violations of indigenous rights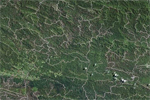 (03/10/2011) At the end of this month it will be 30 years since Abdul Taib Mahmud came to power in the Malaysian state of Sarawak. Environmentalists are using the occasion, along with new revelations, to highlight corruption and nepotism they say have characterized his regime. Chief Minister Taib and his decades-long administration are no strangers to such allegations, but a new report from the indigenous-rights group Bruno Manser Fund (BMF)—amid criticism from independent media sources, such as Sarawak Report and Radio Free Sarawak—are adding fuel to the fire. Most recently, the report describes in great detail how the tropical timber trade in Sarawak has undercut indigenous groups while toppling some of the world's greatest rainforests, all at the expense of the Sarawak people.