After a decade of research in oceans around the world, scientists released the final results of the first Census of Marine Life (CoML) on Monday. The research, which involved 2,700 scientists from more than 80 countries, increased the number of known marine species from 230,000 to 250,000.
"While much remains unknown, including at least 750,000 undiscovered species and their roles, we are better acquainted now with our fellow travelers and their vast habitat on this globe," said Ian Poiner, an Australian scientist who chairs the CoML Scientific Steering Committee.
The census involved 540 different expeditions. Researchers spent a total of 9,000 days at sea and published 2,600 scientific papers on their findings. All the information is now included in the Ocean Biogeographic Information System (OBIS), a database of marine life.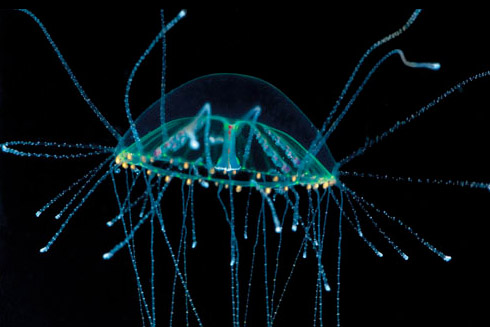 Jelly fish near Lizard Island, Australia. Photo by Gary Cranitch, Queensland Museum
But while the census scientists studied a 120,000 species directly over the ten year period, there remains a lot left to learn: "For more than 20 percent of the ocean's volume, the Census database still has no records at all, and for vast areas very few," states the highlights report published by CoML.
"We prevailed over early doubts that a census was possible, as well as daunting extremes of nature," Poiner said. "This cooperative international 21st century voyage has systematically defined for the first time both the known and the vast unknown, unexplored ocean."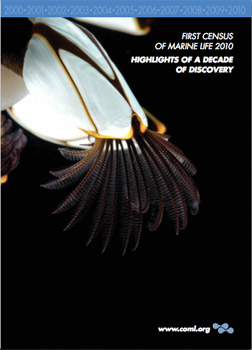 Highlights report
Related articles