News articles on rainforest destruction

---
Mongabay.com news articles on rainforest destruction in blog format. Updated regularly.






Can we save the Sumatran rhino? Indonesia holds out hope
(06/19/2015) 'One percent of the world's population,' veterinarian Zulfi Arsan says as he nods towards Bina, a 714-kilogram, 30-year-old female Sumatran rhinoceros leisurely crunching branches whole. A gentle and easygoing rhino, pink-hued Bina doesn't seem to mind the two-legged hominids snapping pictures and awing at her every move at the Sumatran Rhino Sanctuary.
Timber 'mass graves' uncovered as Malaysian authorities pursue illegal loggers

(05/21/2015) A crackdown on illegal logging in Peninsular Malaysia's largest continuous forest complex has uncovered three timber 'mass graves' – burial sites where valuable logs have been stashed beneath tons of earth to hide evidence. The loggers apparently made haste in fleeing the hilly terrain where they left the timber. A joint operation by Malaysia's antigraft agency and Forestry Department found parts of logs sticking out of the ground and the red earth still unsettled, indications their quarry had hurriedly concealed the felled trees.
Videos reveal rare birds, wild monkeys, and jaguar family in oil-exploited park
(05/11/2015) A compilation of new camera trap videos from Yasuni National Park shows off rarely seen species like the rufuos-vented ground cuckoo and the short-eared dog as well as odd behavior, like sloths licking salt from the ground. The compilation is produced by Diego Mosquera, manager and head of the camera trap program at Tiputini Biodiversity Station.
Growing need for deforestation-free rubber as tire demand destroys native forests
(04/18/2015) Surging demand for natural rubber is decimating some of the world's most endangered forests, putting wildlife and critical ecosystem services at risk, warn scientists writing in the journal Conservation Letters. Reviewing a large body of published research, Eleanor Warren-Thomas of the University of East Anglia and colleagues detail the crop's expansion across across Southeast Asia in recent decades.
Photos: expedition to Amazon's white sands may have found new primate
(03/24/2015) Most people think of the Amazon rainforest as one massive, homogenous ecosystem—a giant castle of green. However, within the Amazon rainforest lie a myriad of distinct ecosystems, sporting unique characteristics and harboring endemic species. One of the rarer ecosystems in the Amazon is the white sands forest.
DRC mulls changing Virunga's boundaries for oil

(03/19/2015) Last Friday, the government of the Democratic Republic of Congo (DRC) announced it was considering changing the boundaries of Virunga National Park to accommodate oil exploitation. Africa's oldest park, Virunga is home to around a quarter of the world's mountain gorillas as well as thousands of other species, many of them threatened with extinction.
Discovery of 'Lost City' spurs conservation pledge
(03/18/2015) Earlier this month, National Geographic made big news: the discovery of what it called a 'lost city' below the thick jungles of Honduras. While the coverage has led to scientists crying sensationalism, it also resulted this week in a commitment of protection by the Honduras President, Juan Orlando Hernández, for a long-neglected portion of the country.
Photo essay: filming in the remote Amazon
(03/09/2015) You wake up at 4:30 AM, a little before the first rays of tropical sun begin to dance behind the treetops. You put on your wet clothes from the previous day, pack your bag, and pick up your tripod. The jungle is shrouded in a thick mist from the previous nights rain. As you walk, you recognize many of the strange calls that echo between the trees.
Cambodia deports activist leader...then suspends controversial dam

(02/25/2015) On Monday, Cambodia deported well-known environmental activist, Alex Gonzalez-Davidson, back to his native Spain. Co-founder of the Cambodian NGO, Mother Nature, Gonzalez-Davidson played a vital role in blocking efforts to build the Cheay Areng Dam. But a day after deporting the activist, Cambodia's Prime Minister, Hun Sen, said the country would postpone the dam until 2018.
$7 million could save lemurs from extinction
(02/25/2015) Last year, scientists released an emergency three-year plan that they argued could, quite literally, save the world's lemurs from mass extinction. Costing just $7.6 million, the plan focused on setting up better protections in 30 lemur hotspots. However, there was one sticking point: donating to small programs in one of the world's poorest countries was not exactly user friendly.
Locals lead scientists to new population of near-extinct reptile
(02/24/2015) By the early Twentieth Century, the world had pretty much given up on the Arakan forest turtle, named after the hills where it was found in 1875 in western Myanmar. Now, this Lazarus reptile —which has been dubbed one of the 25 most threatened turtles on the planet —has more good news: researchers have documented an entirely new population where no one
Are small-scale hydro projects always greener?
(02/23/2015) Rising energy demand and global efforts to mitigate climate change have made renewable energy projects increasingly attractive. One widely known and well-developed source of renewable energy is hydroelectricity. However, past environmental campaigns against large dams have resulted in policy changes in some parts of the world, leading to an increasing number of small hydropower projects.
Mining activist released after being charged with terrorism, rebellion in Ecuador

(02/11/2015) Yesterday, mining and environmental activist, Javier Ramírez, walked out of an Ecuadorian courtroom with his freedom. Ramírez, who has long fought against a massive state-owned massive copper mine in the cloud forest village of Junin, was arrested in April last year and subsequently charged with rebellion, sabotage, and terrorism among other thing.
The Amazon's oil boom: concessions cover a Chile-sized bloc of rainforest
(02/04/2015) Hungry for oil revenue, governments and fossil fuel companies are moving even further into one of the world's last great wildernesses, according to a new study in the journal Environmental Research Letters. The total area set aside for oil and gas in the Western Amazon has grown by 150,000 square kilometers since 2008, now totaling more than 730,000 square kilometers—an area the size of Chile.
Did palm oil expansion play a role in the Ebola crisis?
(01/14/2015) The Ebola outbreak in West Africa may have been the result of complex economic and agricultural policies developed by authorities in Guinea and Liberia, according to a new commentary in Environment and Planning A. Looking at the economic activities around villages where Ebola first emerged, the investigators analyzed a shift in land-use activities in Guinea's forested region, particularly an increase in oil palm.
Featured video: new documentary highlights 'Sumatra Burning'

(01/05/2015) A new half-hour documentary investigate the impact of the palm oil industry in Indonesia, including burning forests and peatlands as well as haze spreading across Indonesian borders. Entitled Sumatra Burning, the documentary explores palm oil production on the island of Sumatra, which is experiencing some of the highest deforestation rates on the planet.
Ecuador sends aid money back to Germany over planned rainforest visit

(12/23/2014) A visit to a rainforest slated for oil drilling has blown up into a diplomatic row between Ecuador and Germany. Ecuador has said it will no longer partner with Germany on environmental issues and will return aid money, after the South American government discovered that German legislators were attempting to visit the much-embattled Yasuni National Park.
Top 10 Environmental Stories of 2014
(12/23/2014) In 2014, the unimaginable happened: companies representing the majority of palm oil production and trade agreed to stop cutting down rainforests and draining peatlands for new oil palm plantations. After years of intense campaigning by environmentalists and dire warnings from scientists, nearly two dozen major producers, traders, and buyers established zero deforestation policies.
Edited Reality: What I Learned from Filming Eaten Alive
(12/22/2014) On November 3, 2014, I woke up to check my flight status from Bangalore to New York. What I found when I opened my laptop was a mindboggling amount of emails, hate mail, death threats, and interview requests. The numbers were staggering. The night before, the Discovery Channel had aired the first trailers for the show they decided to call Eaten Alive.
Success of 'land sparing' will depend on global economics, regulations
(12/16/2014) Agriculture is the primary driver of tropical deforestation. Indeed, most global food production occurs in the tropics, including important commodity crops such as sugarcane, soybeans, palm oil, and beef. Recent estimates indicate that forest clearing for agriculture contributes significantly to greenhouse gas emissions. This fuels concern over how to balance food production for a growing population with climate change mitigation through conserving tropical forests.
New film highlights local resistance to Nicaragua's canal
(12/11/2014) This fall, filmmakers Tom Miller and Nuin-Tara Key with Pretty Good Productions found themselves in Nicaragua where they heard about a stunning project: the Gran Canal. Approved last year, the canal is meant to compete with the Panama Canal to the south. Built by a Chinese company, it will cut through 278 kilometers, destroying forests and driving through the largest freshwater body in Central America.
Indigenous leader murdered before he could attend Climate Summit
(12/08/2014) Days before José Isidro Tendetza Antún was supposed to travel to the UN Climate Summit in Lima to publicly file a complaint against a massive mining operation, he went missing. Now, the Guardian reports that the body of the Shuar indigenous leader has been found, bound and buried in an unmarked grave on the banks of the Zamora River.
Is the Gran Canal really a 'big Christmas present' for Nicaraguans?
(12/04/2014) "A big Christmas present"—that is how Paul Oquist, an advisor to Nicaraguan president, Daniel Ortega, described the country's plan to build a mega-canal across the nation. Preliminary construction on the canal is set to begin December 24th, despite major concerns over environmental destruction, forced removal of thousands of people, and a lack of transparency.
New survey finds surprisingly large population of endangered owl
(12/03/2014) The Anjouan scops owl—an elusive owl found only on its tiny eponymous island—was once considered among the world's most endangered owls, and even the most threatened birds. However, the first in-depth survey of the owls on the island finds that, in fact, the population is far larger than initially estimated.
Meet the world's rarest chameleon: Chapman's pygmy
(11/25/2014) In just two forest patches may dwell a tiny, little-known chameleon that researchers have dubbed the world's most endangered. Chapman's pygmy chameleon from Malawi hasn't been seen in 16 years. In that time, its habitat has been whittled down to an area about the size of just 100 American football fields.
A tale of 2 Perus: Climate Summit host, 57 murdered environmentalists
(11/18/2014) On September 1st, indigenous activist, Edwin Chota, and three other indigenous leaders were gunned down and their bodies thrown into rivers. Chota, an internationally-known leader of the Asháninka in Peru, had warned several times that his life was on the line for his vocal stance against the destruction of his peoples' forests, yet the Peruvian government did nothing to protect him—or others.
Scientific association calls on Nicaragua to scrap its Gran Canal

(10/27/2014) ATBC—the world's largest association of tropical biologists and conservationists—has advised Nicaragua to halt its ambitious plan to build a massive canal across the country. The ATBC warns that the Chinese-backed canal, also known as the Gran Canal, will have devastating impacts on Nicaragua's water security, its forests and wildlife, and local people.
Beef, palm oil, soy, and wood products from 8 countries responsible for 1/3 of forest destruction

(10/23/2014) Four commodities produced in just eight countries are responsible for a third of the world's forest loss, according to a new report. Those familiar with the long-standing effort to stop deforestation won't be surprised by the commodities named: beef, palm oil, soy, and wood products (including timber and paper). Nor will they be very surprised by most of the countries: Brazil, Indonesia, and Malaysia.
Top scientists raise concerns over commercial logging on Woodlark Island
(10/21/2014) A number of the world's top conservation scientists have raised concerns about plans for commercial logging on Woodlark Island, a hugely biodiverse rainforest island off the coast of Papua New Guinea. The scientists, with the Alliance of Leading Environmental Scientists and Thinkers (ALERT), warn that commercial logging on the island could imperil the island's stunning local species and its indigenous people.
Saving Asia's other endangered cats (photos)
(10/21/2014) It's no secret that when it comes to the wild cats of Asia—and, really, cats in general—tigers get all the press. In fact, tigers—down to an estimated 3,200 individuals—arguably dominate conservation across Asia. But as magnificent, grand, and endangered as the tigers are, there are a number of other felines in the region that are much less studied—and may be just as imperiled.
Walking the walk: zoo kicks off campaign for orangutans and sustainable palm oil
(10/20/2014) If you see people wearing orange this October, it might not be for Halloween, but for orangutans. Chester Zoo's conservation campaign, Go Orange for Orangutans, kicks off this month for its second year. The campaign aims to raise money, and awareness, for orangutans in Borneo, which have become hugely impacted by deforestation often linked to palm oil plantations.
'River wolves' recover in Peruvian park, but still remain threatened inside and out (photos)
(10/14/2014) Lobo de río, or river wolf, is the very evocative Spanish name for one of the Amazon's most spectacular mammals: the giant river otter. This highly intelligent, deeply social, and simply charming freshwater predator almost vanished entirely due to a relentless fur trade in the 20th Century. But decades after the trade in giant river otter pelts was outlawed, the species is making a comeback.
Forest fragmentation's carbon bomb: 736 million tonnes C02 annually

(10/09/2014) Scientists have long known that forest fragments are not the same ecologically as intact forest landscapes. When forests are slashed into fragments, winds dry out the edges leading to dying trees and rising temperatures. Biodiversity often drops, while local extinctions rise and big animals vanish. Now, a new study finds another worrisome impact of forest fragmentation: carbon emissions.
An impossible balancing act? Forests benefit from isolation, but at cost to local communities
(10/07/2014) The indigenous people of the Amazon live in areas that house many of the Amazon's diverse species. The Rupununi region of Guyana is one such area, with approximately 20,000 Makushi and Wapishana people living in isolation. According to a recent study published in Environmental Modelling & Software, a simulation model revealed a link between growing indigenous populations and gradual local resource depletion.
Extinction island? Plans to log half an island could endanger over 40 species
(09/22/2014) Woodlark Island is a rare place on the planet today. This small island off the coast Papua New Guinea is still covered in rich tropical forest, an ecosystem shared for thousands of years between tribal peoples and a plethora of species, including at least 42 found no-where else. Yet, like many such wildernesses, Woodlark Island is now facing major changes: not the least of them is a plan to log half of the island.
The cheap option on climate change: recognize indigenous rights to forests
(09/18/2014) Since 2008, governments have invested $1.64 billion in funds to kick-start REDD+, or Reducing Emissions from Deforestation and Degradation, the global effort to conserve the world's forests in order to better mitigate climate change. However, a new report by the Rights and Resources Initiative (RRI) finds that same amount of money could have secured the legal rights of indigenous and local people to 450 million hectares of forest, an area 40 percent larger than India.
The Gran Canal: will Nicaragua's big bet create prosperity or environmental ruin?
(08/27/2014) A hundred years ago, the Panama Canal reshaped global geography. Now a new project, spearheaded by a media-shy Chinese millionaire, wants to build a 278-kilometer canal through Nicaragua. While the government argues the mega-project will change the country's dire economic outlook overnight, critics contend it will cause undue environmental damage, upend numerous communities, and do little to help local people.
How do we save the world's vanishing old-growth forests?
(08/26/2014) There's nothing in the world like a primary forest, which has never been industrially logged or cleared by humans. They are often described as cathedral-like, due to pillar-like trees and carpet-like undergrowth. Yet, the world's primary forests—also known as old-growth forests—are falling every year, and policy-makers are not doing enough to stop it.
Have scientists discovered a new primate in the Philippines?
(08/21/2014) Despite some media reports, scientists have not yet discovered a new species of big-eyed, nocturnal primate—known as tarsiers—in the Philippines. Instead what they have discovered is an intriguing population that is genetically-distinct even from nearby relatives, according to a new open-access paper in PLOS ONE.
Next big idea in forest conservation? DNA fingerprinting trees to stem illegal logging
(08/21/2014) As a professor at Texas Tech, Dr. Chuck Cannon has been, among other things, working to create a system of DNA fingerprinting for tropical trees to undercut the global illegal logging trade. 'If we just enforced existing laws and management policies, things would be pretty good, but unfortunately, that is where things fall apart in many tropical countries,' Cannon said.
Forgotten species: the exotic squirrel with a super tail
(08/13/2014) With among the world's largest tails compared to body-size, the tufted ground squirrel just might be the most exotic squirrel species on the planet. Found only on the island of Borneo, this threatened species is also surrounded by wild tales, including the tenacity to take down a deer for dinner. New research explores the squirrel's monster tail and whether other tales about it may be true.
Indonesia's children see ravaged environment in their future
(08/11/2014) A generation ago, Borneo was one of the wildest places on the planet. But decades of logging and oil palm plantations has changed the landscape of Borneo forever: in fact a recent study found that the island has lost 30 percent of its total forest cover since 1973. In the face of this large-scale environmental destruction, a new study finds that Indonesian Borneo's children have a pessimistic view of their future.
Peru slashes environmental protections to attract more mining and fossil fuel investment
(07/23/2014) In an effort to kickstart investment in mining and fossil fuels, Peru has passed a controversial law that overturns many of its environmental protections and essentially defangs its Ministry of Environment. The new law has environmentalists not only concerned about its impact on the country but also that the measures will undermine progress at the up-coming UN Climate Summit in December.
Only 15 percent of world's biodiversity hotspots left intact
(07/14/2014) The world's 35 biodiversity hotspots—which harbor 75 percent of the planet's endangered land vertebrates—are in more trouble than expected, according to a sobering new analysis of remaining primary vegetation. In all less than 15 percent of natural intact vegetation is left in the these hotspots, which include well-known jewels such as Madagascar, the tropical Andes, and Sundaland.
Pope Francis: 'this is our sin: we exploit the earth'

(07/08/2014) In Southern Italy over the weekend, Pope Francis reiterated his view that environmental destruction constituted a sin. Visiting the largely agricultural region of Molise, the Pope responded to an address by a local farmer attending university.
Booming populations, rising economies, threatened biodiversity: the tropics will never be the same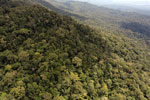 (07/07/2014) For those living either north or south of the tropics, images of this green ring around the Earth's equator often include verdant rainforests, exotic animals, and unchanging weather; but they may also be of entrenched poverty, unstable governments, and appalling environmental destruction. A massive new report, The State of the Tropics, however, finds that the truth is far more complicated.
Next big idea in forest conservation? Playing games to understand what drives deforestation
(06/26/2014) Dr. Claude Garcia plays games, but you won't find him betting his shirt at the casino. As leader of the Forest Management and Development Research Group at ETH Zürich, Garcia and his team use participatory modeling and role-playing games, merged with more traditional disciplinary sciences such as ecology, economics, and sociology to understand and manage complex landscape change in the tropics.
Broken promises no more? Signs Sabah may finally uphold commitment on wildlife corridors
(06/23/2014) Five years ago an unlikely meeting was held in the Malaysian state of Sabah to discuss how to save wildlife amid worsening forest fragmentation. Although the meeting brought together longtime adversaries—conservationists and the palm oil industry—it appeared at the time to build new relationships and even point toward a way forward for Sabah's embattled forests.
Next big idea in forest conservation? Work locally, relentlessly, and, if necessary, ignore the government
(06/05/2014) In 1997, Gabriella Fredriksson, then a young PhD student, was studying sun bears in East Kalamantan, Indonesia, when massive forest fires broke out in the park. 'It quickly became clear that there was no government agency, NGO, or private company in the area interested in assisting putting out these fires, which were threatening to burn down the entire reserve,' Fredriksson told mongabay.com.
Oil company breaks agreement, builds big roads in Yasuni rainforest
(06/05/2014) When the Ecuadorian government approved permits for an oil company to drill deep in Yasuni National Park, it was on the condition that the company undertake a roadless design with helicopters doing most of the leg-work. However, a new report based on high-resolution satellite imagery has uncovered that the company, Petroamazonas, has flouted the agreement's conditions, building a massive access road.
After throwing out referendum, Ecuador approves oil drilling in Yasuni's embattled heart

(06/02/2014) By 2016, oil drilling will begin in what scientists believe is the most biodiverse place on the planet: remote Yasuni National Park. Late last month, Ecuador announced it had approved permits for oil drilling in Yasuni's Ishpingo-Tambococha-Tiputinin (ITT) block, an untouched swathe of primary rainforest covering around 100,000 hectares or about 10 percent of the park.
Greenpeace accuses controversial palm oil company and Cameroon government of illegal logging
(05/28/2014) Greenpeace has just accused one of the world's most controversial oil palm companies, Herakles Farms, of colluding with top government officials to sell off illegally logged timber to China. According to a new report, an agreement between Cameroon's Minister of Forestry and Herkales Farms—through a shell company—could torpedo the country's agreement with the EU for better timber management.
53 indigenous activists on trial for police-protester massacre in Peru
(05/15/2014) In the summer of 2009, on a highway in Peru known as Devil's Curve: everything went wrong. For months, indigenous groups had protested new laws by then President Alan Garcia opening up the Amazon to deregulated logging, fossil fuels, and other extractive industries as a part of free trade agreements with the U.S.
Chinese luxury furniture linked to murder, near extinction
(05/12/2014) Intricately carved, meticulously designed, and costing hundreds of thousands of dollars: this is "hongmu," or Chinese luxury furniture reflecting the elite styles of the Ming and Qing dynasties. But while the red-colored furniture may be aesthetically beautiful, it comes with a blood price.
Almost 90 percent of Republic of the Congo's lowland forests open to logging
(05/06/2014) Although the Republic of the Congo has opened up nearly 90 percent of its lowland forests to logging, the majority of the logging occurring in the country is still illegal, according to a new report from the Chatham House. In fact the UK policy institute finds that illegal logging in the Republic of the Congo may make up as much as 70-75 percent of the industry.
Not all used up: why conserving selectively logged forests is important
(05/02/2014) Tropical forests, which provide rich biodiversity, vital carbon storage, and essential medicines, are being damaged and destroyed at a rapid rate worldwide. Loggers especially target old-growth forests for selective harvesting of their valuable timber. But while selectively logged forests are indeed degraded, these disturbed forests are valuable ecosystems for many species, with higher biological productivity than previously thought, and merit increased conservation attention, argues a new paper published in Frontiers in Ecology and the Environment
Loggers plan to clear 20 percent of tropical island paradise
(04/28/2014) Seven years ago, a palm oil company set its eyes on Woodlark Island—a small rainforest island nearly 200 miles off the coast of Papua New Guinea—but was rebuked by the local populace. But locals and conservationists who spoke to mongabay.com at the time felt that wouldn't be the end of it: they were right. Recently, a company, Karridale Limited, has landed machinery on the island.
Next big idea in forest conservation? Crowdsourced forest monitoring
(04/25/2014) In the Brazilian Amazon, deforestation alerts are being submitted via smartphones. On the ground technicians send alerts to a database stored in 'the cloud.' This information is added to maps, which, along with satellite imagery, are used to inform law enforcement. And the speed of this process is getting real results.
Illegal logging makes up 70 percent of Papua New Guinea's timber industry
(04/22/2014) Corruption, weak governance, and powerful timber barons are illegally stripping the forests of Papua New Guinea, according to a new report from the Chatham House. The policy institute finds that 70 percent of logging in Papua New Guinea is currently illegal, despite the fact that 99 percent of land is owned by local indigenous communities.
Next big idea in forest conservation? Maps for the masses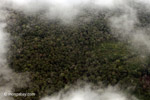 (04/18/2014) Mark Mulligan makes maps for the masses. In his work on tropical forests, Mulligan uses GIS, modeling, remote sensing, and lab experiments to turn research into datasets and policy support systems, which are available online for use in development, decision-making, and education.
Malaysia imperils forest reserves and sea turtle nesting ground for industrial site (photos)
(04/15/2014) Plans for an industrial site threaten one of Malaysia's only marine turtle nesting beaches and a forest home to rare trees and mammals, according to local activists. Recently, the state government of Perak approved two industrial project inside Tanjung Hantu Permanent Forest Reserve. But activists say these will not only cut into the reserve, but also scare away nesting turtles from Pasir Panjang.
Ants plant rainforests, one seed at a time
(04/14/2014) Deforestation is destroying forests around the world, but its effects are especially obvious in the Amazon Basin. Due to cattle ranching, soybean farming, logging, and slash-and-burn agriculture, the rainforest is disappearing at a rapid pace. But a recent study published in the Journal of Ecology offers a unique solution to replanting the deforested landscapes: ants.
Featured video: Showtime releases first episode of major new climate change series online
(04/08/2014) Although Showtime's landmark new climate change series doesn't premiere until Sunday, the network has released an edited version of the first episode of Years of Living Dangerously to the public (see below). The nine-part documentary series is being billed as a "groundbreaking" exploration into the many ways that climate change is already wreaking havoc on the lives of people around the world.
Nearly 90 percent of logging in the DRC is illegal
(04/08/2014) The forestry sector in the Democratic Republic of Congo (DRC) is completely out of control, according to a new eye-opening report. Put together by the Chatham House, the report estimates that at least 87 percent of logging in the DRC was illegal in 2011, making the DRC possibly the most high-risk country in the world for purchasing legal wood products.
Next big idea in forest conservation? Connecting deforestation to disease
(04/03/2014) Thomas Gillespie is concerned with the connections between conservation and disease, with a particular emphasis on primates. Much of his research examines the places where humans and animals are at a high risk of exchanging pathogens, and how human-caused disturbances, such as deforestation, can change disease dynamics and impacts.
Featured video: celebrities speak out for Yasuni

(04/02/2014) A group of celebrities, including recent Academy Award winner Jared Leto, Law and Order's Benjamin Bratt, and Kill Bill's Daryl Hannah, have lent their voices to a new Public Service Announcement to raise signatures to protect Ecuador's Yasuni National Park from oil drilling.
Next big idea in forest conservation? Quantifying the cost of forest degradation
(03/27/2014) How much is a forest really worth? And what is the cost of forest degradation? These values are difficult to estimate, but according to Dr. Phillip Fearnside, we need to do a better job. For nearly forty years, Fearnside has lived in Amazonia doing ecological research, looking at the value of forests in terms of environmental or ecosystem services such as carbon storage, water cycling, and biodiversity preservation. Fearnside then works to convert these services into a basis for sustainable development for rural populations.
Just how bad is the logging crisis in Myanmar? 72 percent of exports illegal
(03/26/2014) Just days before Myanmar, also known as Burma, implements a ban on exporting raw logs, the Environmental Investigative Agency (EIA) has released a new report that captures the sheer scale of the country's illegal logging crisis. According to the EIA, new data shows that 72 percent of logs exported from Myanmar between 2000-2013 were illegally harvested.
Mother of God: meet the 26 year old Indiana Jones of the Amazon, Paul Rosolie
(03/17/2014) Not yet 30, Paul Rosolie has already lived a life that most would only dare dream of—or have nightmares over, depending on one's constitution. With the Western Amazon as his panorama, Rosolie has faced off jaguars, wrestled anacondas, explored a floating forest, mentored with indigenous people, been stricken by tropical disease, traveled with poachers, and hand-reared a baby anteater. It's no wonder that at the ripe age of 26, Rosolie was already written a memoir: Mother of God.
Controversial Amazon dams may have exacerbated biblical flooding
(03/16/2014) Environmentalists and scientists raised howls of protest when the Santo Antônio and Jirau Dams were proposed for the Western Amazon in Brazil, claiming among other issues that the dams would raise water levels on the Madeira River, potentially leading to catastrophic flooding. It turns out they may have been right: last week a federal Brazilian court ordered a new environmental impact study on the dams given suspicion that they have worsened recent flooding in Brazil and across the border in Bolivia.
New web tool aims to help indigenous groups protect forests and navigate REDD+

(03/12/2014) A new online tool, dubbed ForestDefender, aims to help indigenous people understand and implement their rights in regard to forests. The database, developed by the Center for International Environmental Law (CIEL), brings together vast amounts of legal information—both national and international—on over 50 countries.
Cocaine: the new face of deforestation in Central America
(03/11/2014) In 2006, Mexico intensified its security strategy, forming an inhospitable environment for drug trafficking organizations (also known as DTOs) within the nation. The drug cartels responded by creating new trade routes along the border of Guatemala and Honduras. Soon shipments of cocaine from South America began to flow through the Mesoamerican Biological Corridor (MBC). This multi-national swathe of forest, encompassing several national parks and protected areas, was originally created to protect endangered species, such as Baird's Tapir (Tapirus bairdii) and jaguar (Panthera onca), as well as the world's second largest coral reef. Today, its future hinges on the world's drug producers and consumers.
Photos: Greenpeace stages protest in rainforest destroyed for palm oil
(03/10/2014) On Monday, Greenpeace activists in Indonesia staged a dramatic protest in an area of rainforest freshly cleared for a new oil palm plantation in Central Kalimantan. The demonstration came under the group's campaign to push consumer products giant Proctor & Gamble (P&G) to strengthen its palm oil sourcing policy to include a zero deforestation commitment like those signed recently by Nestle, Neste Oil, and Kellogg's, among others.
Does haze from burning forests affect marine life?
(03/10/2014) Two scientists are calling on researchers, NGOs, and governments to begin studying the impact of burning forests and peatlands in Indonesia on the already-threatened marine ecosystems of Southeast Asia. Every year, Indonesian farmers set forests, vegetation, and peatlands alight to clear them for agriculture, often palm oil, and pulp and paper plantations. Not only do these practices destroy hugely-diverse tropical forests, but the resulting haze spreads to many parts of Southeast Asia, threatening regional health and impacting economies. Now, a new paper argues that the sinister impacts of Indonesia's burning may extend as far as the oceans.
Next big idea in forest conservation? Privatizing conservation management
(03/07/2014) Is it possible to equitably divide the planet's resources between human and non-human societies? Can we ensure prosperity and rights both to people and to the ecosystems on which they rely? In the island archipelago of Indonesia, these questions become more pressing as the unique ecosystems of this global biodiversity hotspot continue to rapidly vanish in the wake of land conversion (mostly due to palm oil, poor forest management and corruption. For 22 years, Dr. Erik Meijaard has worked in Indonesia. Now, from his home office in the capitol city, Jakarta, he runs the terrestrial branch of an independent conservation consultancy, People and Nature Consulting International (PNCI).
Dietary diversity: key to defending tropical ecosystems

(03/06/2014) A new study published in the Proceedings of the National Academy of Sciences (PNAS) points to the homogenization of global diets over the past fifty years. It shows that worldwide production of traditional staples such as millet, rye, sorghum, yams and cassava have been in decline. Instead, the world's population increasingly relies on a relatively small number of 'megacrops' like wheat, corn and soy, raising serious concerns for global food security, human nutrition, and the genetic diversity of crops.
The lemur end-game: scientists propose ambitious plan to save the world's most imperiled mammal family
(02/20/2014) Due to the wonderful idiosyncrasies of evolution, there is one country on Earth that houses 20 percent of the world's primates. More astounding still, every single one of these primates—an entire distinct family in fact—are found no-where else. The country is, of course, Madagascar and the primates in question are, of course, lemurs. But the far-flung island of Madagascar, once a safe haven for wild evolutionary experiments, has become an ecological nightmare. Overpopulation, deep poverty, political instability, slash-and-burn agriculture, illegal logging for lucrative woods, and a booming bushmeat trade has placed 94 percent of the world's lemurs under threat of extinction, making this the most imperiled mammal group on the planet. But, in order to stem a rapid march toward extinction, conservationists today publicized an emergency three year plan to safeguard 30 important lemur forests in the journal Science.
The making of Amazon Gold: once more unto the breach
(02/19/2014) When Sarah duPont first visited the Peruvian Amazon rainforest in the summer of 1999, it was a different place than it is today. Oceans of green, tranquil forest, met the eye at every turn. At dawn, her brain struggled to comprehend the onslaught of morning calls and duets of the nearly 600 species of birds resounding under the canopy. Today, the director of the new award-winning film, Amazon Gold, reports that "roads have been built and people have arrived. It has become a new wild west, a place without law. People driven by poverty and the desire for a better life have come, exploiting the sacred ground."
Conservation groups launch new whistleblower site for wildlife and forest crimes

(02/18/2014) Welcome to Wildleaks: a new website that aims to give the global public a secure and anonymous platform to report wildlife trafficking and illegal deforestation. The illegal wildlife trade has become one of the world's largest criminal activities in recent years, decimating elephants, rhinos, tigers, primates, and thousands of lesser known species. Meanwhile, illegal logging is rampant in many parts of the world, imperiling biodiversity, undercutting locals, and robbing governments of revenue.
Gas company to drill in Manu National Park buffer zone, imperiling indigenous people

(02/04/2014) The Peruvian government has approved plans for gas company Pluspetrol to move deeper into a supposedly protected reserve for indigenous peoples and the buffer zone of the Manu National Park in the Amazon rainforest. The approval follows the government rescinding a highly critical report on the potential impacts of the operations by the Culture Ministry (MINCU), the resignation of the Culture Minister and other Ministry personnel, and repeated criticism from Peruvian and international civil society.
L'Oreal pledges to wipe out forest destruction from its products by 2020

(01/31/2014) French cosmetics giant, L'Oreal, has pledged to stop using palm oil linked to deforestation for its products by 2020. Palm oil, which is found in both cosmetics and many food items, has been linked to widespread deforestation in places like Indonesia and Malaysia, decimating biodiversity and contributing to global warming. The crop, which is both high-yield and lucrative, is now becoming increasingly popular in Africa and Latin America as well.
High-living frogs hurt by remote oil roads in the Amazon
(01/14/2014) Often touted as low-impact, remote oil roads in the Amazon are, in fact, having a large impact on frogs living in flowers in the upper canopy, according to a new paper published in PLOS ONE. In Ecuador's Yasuni National Park, massive bromeliads grow on tall tropical trees high in the canopy and may contain up to four liters of standing water. Lounging inside this micro-pools, researchers find a wide diversity of life, including various species of frogs. However, despite these frogs living as high as 50 meters above the forest floor, a new study finds that proximity to oil roads actually decreases the populations of high-living frogs.




Page 1 | Page 2 | Page 3 | Page 4 | Page 5 | Page 6 | Page 7 | Page 8