News articles on Science

---
Mongabay.com news articles on Science in blog format. Updated regularly.






Expert panel rebukes Japan's new whaling proposal
(04/15/2015) Last year, the International Court of Justice (ICJ) ruled that Japan must halt its whaling activities in the Southern Ocean as it found no evidence that the killing of hundreds of Antarctic minke whales was scientifically justified. The ruling sent Japan scrambling for a new plan to continue its 'scientific' whale hunt. But, now an expert panel has rebuked Japan's latest plan as well.
Expedition in the Congo rediscovers lost primate
(04/14/2015) The last time there was a sighting of Bouvier's red colobus disco was all the rage, the Internet was non-existent, and Madonna still referred solely to the mother of God. But then the African monkey vanished and conservationists feared it had gone extinct—a victim of the bushmeat trade. For years, research groups called for an expedition to find out if Bouvier's red colobus still survived.
Halloween in the Amazon: baby bird dresses up like killer caterpillar
(03/23/2015) 'Mama, I wanna be a toxic caterpillar,' says the little bird. 'Okay,' mamma answers, 'but first you gotta study your Batesian mimicry.' Meet the cinereous mourner, an ash-colored, Amazonian bird that looks rather hum-drum compared to many other birds found in the region. Yet, scientists have discovered something special about the birds: its newborn babies look and move like a neon orange, toxic caterpillar.
Discovery of 'Lost City' spurs conservation pledge
(03/18/2015) Earlier this month, National Geographic made big news: the discovery of what it called a 'lost city' below the thick jungles of Honduras. While the coverage has led to scientists crying sensationalism, it also resulted this week in a commitment of protection by the Honduras President, Juan Orlando Hernández, for a long-neglected portion of the country.
Conservationists catch-and-release record-smashing freshwater fish
(03/17/2015) Conservationists and scientists have managed to catch-and-release what could be the world's biggest freshwater fish ever for an upcoming episode of Ocean Mysteries. Naturalist and host of the show, Jeff Corwin—along with wildlife veterinarian, Nantarika Chansue, and the tourist fishing group, fishsiam.com—managed to reel in a giant freshwater stingray.
Even cockroaches have personalities
(03/12/2015) When I was ten, I acquired my first dog. Rani was a Doberman Pinscher—tall, lean, and a huge pushover. She was wonderfully friendly, but sadly misunderstood her whole life, regularly frightening all except those who knew her intimately. There were two innocuous reasons for this—both of which reveal the power of emotions shared across species.
New study argues the Anthropocene began in 1610
(03/11/2015) In 1610, William Shakespeare began penning one of his greatest plays, The Tempest, which some critics view as a commentary on European colonization of far-away islands and continents. Along those lines, a study today in Nature argues that 1610 is the first year of the human-dominated epoch, known as the Anthropocene, due to the upheavals caused by the 'discovery' of the New World.
Citizen scientists help demystify Serengeti's wildlife with photos
(03/10/2015) Africa's Serengeti conjures up romantic images of millions of migrating wildebeest and zebras, prides of lions feasting on their prey, and hyenas prowling in the background. But not everyone is fortunate to see them up close. Snapshot Serengeti, a citizen science project, is changing that. It lets anyone, with or without a background in science or ecology, become a part of Africa's wilderness from their homes.
Human impacts are 'decoupling' coral reef ecosystems
(03/09/2015) There is a growing consensus among scientists that we have entered the age of the Anthropocene, or the epoch of humans. In other words, at some point between the 12,000 years separating the beginning of agriculture and the Industrial Revolution, humans became the dominant source of change on the planet, shaping everything from the land to the atmosphere to even the geologic record where we etch our reign.
Arctic upheaval: new book outlines challenges at the top of the world
(02/16/2015) For most of us, the Arctic is not at the front of our minds. We view it as cold, stark, and, most importantly, distant. Yet, even in an age of vast ecological upheaval, one could argue that no biome in the world is changing so rapidly or so irrevocably. Two hundred plus years of burning fossil fuels has warmed up the top of our planet more quickly than anywhere else.
Pollution from fossil fuels decreased rainfall in Central America
(02/10/2015) Fossil fuel pollution may have caused a southern shift in a vital rainfall belt across Central America, according to a new study in Nature Geoscience, potentially leading to drier conditions and droughts in some northern tropical countries. Using data from a single stalagmite in a Belizean cave, the researchers were able to create an accurate record of both rainfall and temperature for the last 450 years.
Even with no El Nino, 2014 was the warmest year on record
(01/18/2015) On Friday both NASA and NOAA announced that last year—2014—was the warmest on record. The year bested out both previous record holders, 2005 and 2010. According to NOAA, 2014 was 0.69 degrees Celsius (1.24 degrees Fahrenheit) above the 20th century average. The Earth is warming rapidly due to greenhouse gas emissions, mostly from burning fossil fuels such as coal, oil, and gas.
New study: 'Yeti' hairs do not point to unknown bear species

(01/12/2015) A new study casts doubt on findings from 2013 that hairs from a purported Yeti belonged to an unknown bear species or polar and brown bear hybrid. Instead, two researchers—who took a fresh look at the DNA in question—say the hairs are simply that of a Himalayan brown bear.
Success of 'land sparing' will depend on global economics, regulations
(12/16/2014) Agriculture is the primary driver of tropical deforestation. Indeed, most global food production occurs in the tropics, including important commodity crops such as sugarcane, soybeans, palm oil, and beef. Recent estimates indicate that forest clearing for agriculture contributes significantly to greenhouse gas emissions. This fuels concern over how to balance food production for a growing population with climate change mitigation through conserving tropical forests.
To collect or not to collect? Experts debate the need for specimens
(12/10/2014) In 1912, a group of intrepid explorers led by Rollo and Ida Beck, widely acknowledged to be the foremost marine bird collectors of their time, embarked on a most remarkable effort to catalogue South America's oceanic birds. Museums of the day held opportunistically collected specimens from scattered sources, but rarely did these include ocean-bound birds that spent little time near the coast.
How remote sensing could change conservation forever

(11/18/2014) Remote sensing has changed the way we see our planet. And it has the power to change how we do conservation work, according to a new paper in Conservation Biology. Written by 32 scientists from organizations as diverse as NASA and the Jane Goodall Institute, the paper highlights ten areas where conservation efforts could benefit from remote sensing data.
New tapir? Scientists dispute biological discovery of the century
(11/13/2014) Nearly a year ago, scientists announced an incredible discovery: a new tapir species from the western Amazon in Brazil and Colombia. The announcement was remarkable for a number of reasons: this was the biggest new land mammal discovered in more than 20 years and was only the fifth tapir known to the world. But within months other researchers expressed doubt over the veracity of the new species.
Citizen scientist site hits one million observations of life on Earth

(11/10/2014) On Friday, Jonathan Hiew from Singapore took a photo of several insects and uploaded them on the citizen scientist site, iNaturalist. Little did he know that one of the photos, of a butterfly, would prove a record breaker: it was the millionth observation recorded on iNaturalist.
It only took 2,500 people to kill off the world's biggest birds
(11/10/2014) The first settlers of New Zealand killed off nine species of giant birds, known as moas, with a population no bigger than a few thousand people, according to new research published in Nature Communications. The biggest moas stood up to 3.6 meters (12 feet) tall, making these mega-birds the largest animals in the country and contenders for the biggest birds ever.
Pet trade likely responsible for killer salamander fungus
(10/30/2014) As if amphibians weren't facing enough—a killer fungal disease, habitat destruction, pollution, and global warming—now scientists say that a second fungal disease could spell disaster for dozens, perhaps hundreds, of species. A new paper finds that this disease has the potential to wipe out salamanders and newts across Europe, the Middle East, North Africa, and the Americas.
The Search for Lost Frogs: one of conservation's most exciting expeditions comes to life in new book
(10/30/2014) One of the most exciting conservation initiatives in recent years was the Search for Lost Frogs in 2010. The brainchild of scientist, photographer, and frog-lover, Robin Moore, the initiative brought a sense of hope—and excitement—to a whole group of animals often ignored by the global public—and media outlets. Now, Moore has written a fascinating account of the expedition: In Search of Lost Frogs.
Scientists name new endangered species after the company that will decide its fate
(08/24/2014) Scientists have discovered a new snail species near a cement quarry in Malaysia, which as far as they know lives nowhere else in the world. It lives on a limestone hill called Kanthan given as a concession to an international company Lafarge. The cement producer quarries the hill for raw materials. As a result, the scientists have named the species after the company that will decide if it goes extinct.
Forgotten species: the exotic squirrel with a super tail
(08/13/2014) With among the world's largest tails compared to body-size, the tufted ground squirrel just might be the most exotic squirrel species on the planet. Found only on the island of Borneo, this threatened species is also surrounded by wild tales, including the tenacity to take down a deer for dinner. New research explores the squirrel's monster tail and whether other tales about it may be true.
An untapped resource: new study finds local people may trump scientists at biodiversity surveys
(08/12/2014) Figuring out what species live in a given area is important to the determination of its conservation importance. Traditionally, these biodiversity assessments have been done directly by scientists via surveys, which can be very time-intensive and expensive. However, a new study found that interviewing people in local communities who are familiar with the species of their regions could be just as effective – and much cheaper.
Elephants under the sea: awkward-looking fish modify the coral-reef ecosystem in mixed ways
(08/06/2014) Bumphead parrotfish are noisy feeders. They break off large branches of corals using their powerful beaks, grind them up in their bodies to extract nutrients, and expel the undigested material in large cloudy plumes of feces. Their voracious feeding is, however, not just a loud, messy affair. During the course of their feeding, they also change the coral reef ecosystem in numerous ways.
Short-eared dog? Uncovering the secrets of one of the Amazon's most mysterious mammals
(07/28/2014) Fifteen years ago, scientists knew next to nothing about one of the Amazon's most mysterious residents: the short-eared dog. Although the species was first described in 1883 and is considered the sole representative of the Atelocynus genus, biologists spent over a century largely in the dark about an animal that seemed almost a myth.
Monkeys use field scientists as human shields against predators
(07/22/2014) If you're monkey—say a samango monkey in South Africa—probably the last thing you want is to be torn apart and eaten by a leopard or a caracal. In fact, you probably spend a lot of time and energy working to avoid such a grisly fate. Well, now there's a simpler way: just stick close to human researchers.
Booming populations, rising economies, threatened biodiversity: the tropics will never be the same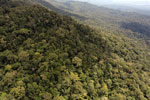 (07/07/2014) For those living either north or south of the tropics, images of this green ring around the Earth's equator often include verdant rainforests, exotic animals, and unchanging weather; but they may also be of entrenched poverty, unstable governments, and appalling environmental destruction. A massive new report, The State of the Tropics, however, finds that the truth is far more complicated.
Next big idea in forest conservation? The 'double-edged sword' of democracy
(07/03/2014) Dr. Douglas Sheil considers himself an ecologist, but his research includes both conservation and management of tropical forests. Currently teaching at the Norwegian University of Life Sciences (NMBU) Sheil has authored and co-authored over 200 publications including scholarly articles, books, and popular articles on the subject.
Bigfoot found? Nope, 'sasquatch hairs' come from cows, raccoons, and humans
(07/01/2014) Subjecting 30 hairs purportedly from bigfoot, the yeti, and other mystery apes has revealed a menagerie of sources, but none of them giant primates (unless you count humans). Using DNA testing, the scientists undertook the most rigorous and wide-ranging examination yet of evidence of these cryptic—perhaps mythical—apes, according to a new study in the Proceedings of Royal Society B.
On babies and motherhood: how giant armadillos are surprising scientists (photos)
(07/01/2014) Until ten years ago scientist's knowledge of the reproductive habits of the giant armadillo— the world's biggest— were basically regulated to speculation. But a long-term research project in the Brazilian Pantanal is changing that: last year researchers announced the first ever photos of a baby giant armadillo and have since recorded a second birth from another female.
Unrelenting population growth driving global warming, mass extinction
(06/26/2014) It took humans around 200,000 years to reach a global population of one billion. But, in two hundred years we've septupled that. In fact, over the last 40 years we've added an extra billion approximately every dozen years. And the United Nations predicts we'll add another four billion—for a total of 11 billion—by century's end.
Cosmos's Neil deGrasse Tyson on climate change: 'What's our excuse?'
(05/06/2014) America's favorite astrophysicist, Neil deGrasse Tyson, tackled climate change on the most recent episode of the hit show, Cosmos: A Spacetime Odyssey. The episode, the ninth in the series, looked back on the climatic and physical upheavals undergone by Earth, before highlighting the mild interglacial climate that allowed the human species to kickstart the neolithic revolution and the first civilizations.
Giant ibis, little dodo, and the kakapo: meet the 100 weirdest and most endangered birds
(04/10/2014) The comic dodo, the stately great auk, the passenger pigeon blotting out the skies: human kind has wiped out nearly 200 species of birds in the last five hundred years. Now, if we don't act soon we'll add many new ones to the list: birds such as the giant ibis, the plains-wanderer, and the crow honeyeater. And these are just a few of the species that appear today on the long-awaited EDGE list.
Featured video: Showtime releases first episode of major new climate change series online
(04/08/2014) Although Showtime's landmark new climate change series doesn't premiere until Sunday, the network has released an edited version of the first episode of Years of Living Dangerously to the public (see below). The nine-part documentary series is being billed as a "groundbreaking" exploration into the many ways that climate change is already wreaking havoc on the lives of people around the world.
Apocalypse now? Climate change already damaging agriculture, acidifying seas, and worsening extreme weather
(03/31/2014) It's not just melting glaciers and bizarrely-early Springs anymore; climate change is impacting every facet of human civilization from our ability to grow enough crops to our ability to get along with each other, according to a new 2,300-page report from the Intergovernmental Panel on Climate Change (IPCC). The massive report states definitively that climate change is already affecting human societies on every continent.
A Turtle's Tale: researchers discover baby turtles' kindergarten (photos)
(03/14/2014) Kate Mansfield, at her lab in the University of Central Florida, is holding a baby loggerhead turtle, smaller than her palm, painting manicure acrylic on its shell. When the base coat dries out, she glues on top a neoprene patch from an old wetsuit with hair extensions adhesive. Finally, she attaches a satellite tracker on top, the size of a two "party cheese" cubes, with flexible aquarium silicone, powered by a tiny solar battery. Now the little turtle is ready to be released back into the ocean.
Scientists discover single gene that enables multiple morphs in a butterfly
(03/10/2014) Scientists have discovered the gene enabling multiple female morphs that give the Common Mormon butterfly its very tongue-in-cheek name. doublesex, the gene that controls gender in insects, is also a mimicry supergene that determines diverse wing patterns in this butterfly, according to a recent study published in Nature. The study also shows that the supergene is not a cluster of closely-linked genes as postulated for nearly half a century, but a single gene controlling all the variations exhibited by the butterfly's wings.
Amazon trees super-diverse in chemicals
(03/03/2014) In the Western Amazon—arguably the world's most biodiverse region—scientists have found that not only is the forest super-rich in species, but also in chemicals. Climbing into the canopy of thousands of trees across 19 different forests in the region—from the lowland Amazon to high Andean cloud forests—the researchers sampled chemical signatures from canopy leaves and were surprised by the levels of diversity uncovered.
Incredible encounter: whales devour European eels in the darkness of the ocean depths
(02/11/2014) The Critically Endangered European eel makes one of the most astounding migrations in the wild kingdom. After spending most of its life in Europe's freshwater rivers, the eel embarks on an undersea odyssey, traveling 6,000 kilometers (3,720 miles) to the Sargasso Sea where it will spawn and die. The long-journeying eels larva than make their way back to Europe over nearly a year. Yet by tracking adult European eels (Anguilla anguilla) with electronic data loggers, scientists have discovered that some eels never make it to their spawning ground, but instead are swallowed-up in the depths by leviathans.
Wonderful Creatures: meet the animal that has evolved a cushy, worry-free life inside an octopus
(01/30/2014) The range of habitats that animals have come to occupy is nothing short of staggering. Take the dicyemids for example. They are among the simplest animals on the planet, with a tiny, worm-like adult body that consists of between 10 and 40 cells. They have no organs, body cavities or even guts—a structural simplicity which is a consequence of where and how they live. The only place you will find adult dicyemids is inside the bodies of cephalopods, typically octopuses and cuttlefish where large numbers of them cling to the inner wall of the mollusc's kidney.
Wonderful Creatures: A nematode drama played out in a millipede's gut
(01/17/2014) Nematodes are typically small animals that to the naked eye look very much alike; however, these creatures are fantastically diverse —on a par with the arthropods in terms of species diversity. At face value, nematodes lack the charisma of larger animals, so there are very few biologists who have made it their life's work to understand them. Those who do have been rewarded with a glimpse of the incredible diversity of these animals, an example of which is the complex menagerie of nematodes that dwell in the guts of large, tropical millipedes.
Underestimating global warming: gaps in Arctic temperature data lead scientists and public astray
(01/15/2014) No place on Earth is heating up faster than the Arctic, but just how fast has remained an open question due to large gaps in temperature data across the vast region. Now, a recent study in the Quarterly Journal of the Royal Meteorological Society finds that not only is the Arctic warming eight times faster than the rest of the planet, but failure to account for temperature gaps has led global datasets to underestimate the rise of temperatures worldwide.
Over 75 percent of large predators declining
(01/09/2014) The world's top carnivores are in big trouble: this is the take-away message from a new review paper published today in Science. Looking at 31 large-bodied carnivore species (i.e those over 15 kilograms or 33 pounds), the researchers found that 77 percent are in decline and more than half have seen their historical ranges decline by over 50 percent. In fact, the major study comes just days after new research found that the genetically-unique West African lion is down to just 250 breeding adults.
Scientists make one of the biggest animal discoveries of the century: a new tapir
(12/16/2013) In what will likely be considered one of the biggest (literally) zoological discoveries of the Twenty-First Century, scientists today announced they have discovered a new species of tapir in Brazil and Colombia. The new mammal, hidden from science but known to local indigenous tribes, is actually one of the biggest animals on the continent, although it's still the smallest living tapir. Described in the Journal of Mammology, the scientists have named the new tapir Tapirus kabomani after the name for 'tapir' in the local Paumari language: Arabo kabomani.
Sky islands: exploring East Africa's last frontier
(12/04/2013) The montane rainforests of East Africa are little-known to the global public. The Amazon and Congo loom much larger in our minds, while the savannas of East Africa remain the iconic ecosystems for the region. However these ancient, biodiverse forests—sitting on the tops of mountains rising from the African savanna—are home to some remarkable species, many found only in a single forest. A team of international scientists—Michele Menegon, Fabio Pupin, and Simon Loader—have made it their mission to document the little-known reptiles and amphibians in these so-called sky islands, many of which are highly imperiled.
Animal Earth: exploring the hidden biodiversity of our planet
(12/03/2013) Most of the species on Earth we never see. In fact, we have no idea what they look like, much less how spectacular they are. In general, people can identify relatively few of their backyard species, much less those of other continents. This disconnect likely leads to an inability in the general public to relate to biodiversity and, by extension, the loss of it. One of the most remarkable books I have read is a recent release that makes serious strides to repair that disconnect and affirm the human bond with biodiversity. Animal Earth: The Amazing Diversity of Living Creatures written by Ross Piper, a zoologist with the University of Leeds, opens up the door to discovery.
Scientists discover new cat species roaming Brazil
(11/27/2013) As a family, cats are some of the most well-studied animals on Earth, but that doesn't mean these adept carnivores don't continue to surprise us. Scientists have announced today the stunning discovery of a new species of cat, long-confused with another. Looking at the molecular data of small cats in Brazil, researchers found that the tigrina—also known as the oncilla in Central America—is actually two separate species. The new species has been dubbed Leopardus guttulus and is found in the Atlantic Forest of southern Brazil, while the other Leopardus tigrinus is found in the cerrado and Caatinga ecosystems in northeastern Brazil.
Scientists identify individual lizards by their irises
(10/29/2013) Institutions and governments have been scanning human irises for years to verify one's identity—Google has been using this method since 2011—but could iris-scanning be employed on other species as well? According to a new study in Amphibia-Reptila, the answer is 'yes.' Scientists have recently employed iris scanning to visually distinguish individuals of an imperiled gecko subspecies (Tarentola boettgeri bischoffi) found on Portugal's Savage Islands off the coast of Western Sahara.
First study of little-known mammal reveals climate change threat
(10/28/2013) One of the world's least-known flying foxes could face extinction by rising seas and changing precipitation patterns due to global warming, according to a new study in Zookeys. The research, headed by Donald Buden with the College of Micronesia, is the first in-depth study of the resident bats of the remote Mortlock Islands, a part of the Federated States of Micronesia.
Armored giant turns out to be vital ecosystem engineer
(10/24/2013) The giant armadillo (Priodontes maximus) is not called a giant for nothing: it weighs as much as a large dog and grows longer than the world's biggest tortoise. However, despite its gigantism, many people in its range—from the Amazon to the Pantanal—don't even know it exists or believe it to be more mythology than reality. This is a rare megafauna that has long eluded not only scientific study, but even basic human attention. However, undertaking the world's first long-term study of giant armadillos has allowed intrepid biologist, Arnaud Desbiez, to uncovered a wealth of new information about these cryptic creatures. Not only has Desbiez documented giant armadillo reproduction for the first time, but has also discovered that these gentle giants create vital habitats for a variety of other species.
Global warming could shift tropical rainfall

(10/21/2013) Ongoing burning of fossil fuels could flip which portion of the tropics receive more rainfall: the southern hemisphere or the northern. Currently, the northern hemisphere tropics is the wetter of the two, but why this is has long baffled scientists. Now, new research in Nature Geoscience has discovered that rainfall in the tropics is in part driven by massive ocean currents that travel back-and-forth between the Arctic and Antarctic, a process known as ocean overturning circulation.
Yeti may be undescribed bear species
(10/20/2013) The purported Yeti, an ape-like creature that walks upright and roams the remote Himalayas, may in fact be an ancient polar bear species, according to new DNA research by Bryan Sykes with Oxford University. Sykes subjected two hairs from what locals say belonged to the elusive Yeti only to discover that the genetics matched a polar bear jawbone found in Svalbard, Norway dating from around 120,000 (though as recent as 40,000 years ago).
Over 100 scientists warn Ecuadorian Congress against oil development in Yasuni
(10/03/2013) Over 100 scientists have issued a statement to the Ecuadorian Congress warning that proposed oil development and accompanying roads in Yasuni National Park will degrade its "extraordinary biodiversity." The statement by a group dubbed the Scientists Concerned for Yasuni outlines in detail how the park is not only likely the most biodiverse ecosystems in the western hemisphere, but in the entire world. Despite this, the Ecuadorian government has recently given the go-ahead to plans to drill for oil in Yasuni's Ishpingo-Tambococha-Tiputini (ITT) blocs, one of most remote areas in the Amazon rainforest.
Bornean elephant meets palm oil: saving the world's smallest pachyderm in a fractured landscape
(10/01/2013) In the Malaysian state of Sabah, where most conservation students are still foreigners—either European or American—Nurzahafarina Othman stands out: not only is she Malaysian, a Muslim, and a mother of a young daughter, but she's rapidly becoming a top researcher and champion for the world's smallest elephant: the Bornean elephant (Elephas maximus borneensis). Although sometimes described as a pygmy elephant, they still weigh 2,000 kilograms (4,400 pounds). The origin of these 'tiny' elephants in Malaysian Borneo have baffled scientists for decades.
Wildlife drones could revolutionize aerial surveys of animal populations

(09/30/2013) In open areas, like the African savannah, scientists often estimate wildlife populations through manned aerial surveys. However a new study in mongabay.com's open access journal argues that using small drones may be more cost-effective, safer, and capable of reaching more remote areas. Researchers tested the accuracy of drone counts in Bazinga Game Ranch (NGR) in Burkina Faso.
'Yet another wakeup call': global warming is here, it's manmade, and we're not doing enough to stop it
(09/28/2013) Human actions are responsible for warming the Earth, reconfirms the landmark Intergovernmental Panel on Climate Change (IPCC) report released today, the first mammoth report on the physical science of climate change issued in seven years. Scientists now say they are 95-100 percent certain that human actions—such as burning fossil fuels and cutting down forests—are behind the observed rise in global temperatures since at least 1950. Average temperatures have risen 0.85 degrees Celsius since 1880, but the new report warns that depending on how much more fossil fuels are burnt, temperature rises could exceed 4 degrees Celsius (9 degrees Fahrenheit) with untold consequences for global society.
Newly discovered chytrid fungus devastates salamander populations
(09/19/2013) A frightening disease has been ravaging amphibians across the planet. At least 350 species have been infected, two hundred of which have suffered massive population reductions or extinctions, some even occurring within the space of weeks. In 1999, a single fungal species called Batrachochytrium dendrobatidis (Bd), commonly known as the chytrid fungus, was identified as the causative agent for these rapid die-offs.
Climate change could kill off Andean cloud forests, home to thousands of species found nowhere else
(09/18/2013) One of the richest ecosystems on the planet may not survive a hotter climate without human help, according to a sobering new paper in the open source journal PLoS ONE. Although little-studied compared to lowland rainforests, the cloud forests of the Andes are known to harbor explosions of life, including thousands of species found nowhere else. Many of these species—from airy ferns to beautiful orchids to tiny frogs—thrive in small ranges that are temperature-dependent. But what happens when the climate heats up?
Natural cooling cycle in Pacific may have slowed global warming...for now

(09/12/2013) Cooling waters in the tropical Pacific Ocean appear to be a major factor in dampening global warming in recent years, scientists said on Wednesday. Their work is a big step forward in helping to solve the greatest puzzle of current climate change research – why global average surface temperatures, while still on an upward trend, have risen more slowly in the past 10 to fifteen years than previously.
Scientists discover that threatened bird migrates entirely within Amazon Basin
(09/11/2013) When one thinks of bird migrations, it's usually a north-south route that follows seasonal climates. But researchers in the Amazon have tracked, for the first time, a largely-unknown long-distance migration that sticks entirely to the Amazon Basin. Using satellite telemetry, scientists tracked a pair of Orinoco geese (Neochen jubata) from Peru and a male from Western Brazil, who both migrated to the Llanos de Moxos, a vast savanna and Amazonian watershed in Bolivia. The research has shown that the Orinoco geese—which breeds in both Peru and Brazil—depends on wetlands in the Llanos de Moxos for much of the year.
Featured video: 'this is day one for the olinguito'

(09/04/2013) Last month scientists unveiled a remarkable discovery: a new mammal in the order Carnivora (even though it mostly lives off fruits) in the Andean cloud forests. This was the first new mammal from that order in the Western Hemisphere since the 1970s. The olinguito had long been mistaken for its closest relatives, olingos—small tree-dwelling mammals that inhabit the lowland rainforests of South and Central America—however genetic research showed the olinguito had actually been separated by 3-4 million years from its cousins.
Bad feedback: ocean acidification to worsen global warming

(08/28/2013) As if ocean acidification and climate change weren't troubling enough (both of which are caused by still-rising carbon emissions), new research published in Nature finds that ocean acidification will eventually exacerbate global warming, further raising the Earth's temperature.
Trinidad and Tobago: a biodiversity hotspot overlooked
(08/26/2013) The two-island nation of Trinidad and Tobago in the Caribbean (just off the coast of Venezuela) may be smaller than Delaware, but it has had an outsized role in the history of rainforest conservation as well as our understanding of tropical ecology. Home to an astounding number of tropical ecosystems and over 3,000 species and counting (including 470 bird species in just 2,000 square miles), Trinidad and Tobago is an often overlooked gem in the world's biodiversity.
The evolution of cooperation: communal nests are best for ruffed lemurs
(08/21/2013) Raising young lemurs in communal crèches benefits both mothers and offspring, a new study has found. Andrea Baden and colleagues, of Yale University, studied a group of black-and-white ruffed lemurs (Varecia variegata) in Ranomafana National Park, Madagascar. This is the first study to examine the consequences of different parenting strategies in the ruffed lemur.
On Gaia: A Critical Investigation of the Relationship between Life and Earth - book review

(08/19/2013) In the new book, On Gaia: A Critical Investigation of the Relationship between Life and Earth, Dr. Toby Tyrrell analyzes 40-years of data for and against the Gaia hypothesis. Dr. James Lovelock, along Dr. Lynn Margulis, co-developed the Gaia Hypothesis in the 1970s. The Gaia Hypothesis suggests that life itself, in unison across species and through complex interactions, controls the inorganic structures and forms of the Earth.
Meet the BABY olinguito
(08/18/2013) Since its announcement on Thursday, the olinguito—the world's newest mammal—has taken the world by storm. Hundreds of articles have been written about the new species, while its cuddly appearance has already been made the subject of cartoons. Now, conservationists have released the first photos of a baby olinguito. The new photos come from La Mesenia Conservation Project in Colombia, an Andean cloud forest reserve that is a project area for the NGO SavingSpecies.
Zoo races to save extreme butterfly from extinction
(08/15/2013) In a large room that used to house aquatic mammals at the Minnesota Zoo, Erik Runquist holds up a vial and says, 'Here are its eggs.' I peer inside and see small specks, pale with a dot of brown at the top; they look like a single grain of cous cous or quinoa. Runquist explains that the brown on the top is the head cap of the larva, a fact that becomes more clear under a microscope when you can see the encased larva squirm. I'm looking at the eggs of a Poweshiek skipperling, a species that is more imperiled than pandas, tigers, or bluewhales. Once superabundant, only several hundred Poweshiek skipperlings may survive on Earth today and the eggs I'm looking at are the only ones in captivity.
Scientists discover teddy bear-like mammal hiding out in Andean cloud forests (photos)
(08/15/2013) While the olinguito looks like a wild, tree-climbing teddy bear with a cat's tail, it's actually the world's newest mammalian carnivore. The remarkable discovery—the first mammal carnivore uncovered in the Western Hemisphere since the 1970s—was found in the lush cloud forests of the Andes, a biodiverse region home to a wide-range of species found no-where else. Dubbed the olinguito (Bassaricyon neblina), the new mammal is a member of a little-known, elusive group of mammals—olingos—that are related to raccoons, coatis, and kinkajous. However, according to its description in the journal Zookeys, the olinguito is the most distinct member of its group, separated from other olingos by 3-4 million years (or longer than Homo sapiens have walked the Earth).
Forest fragmentation leading to higher extinction rates
(08/13/2013) The world's species are in worse trouble than widely-assumed, according to a new paper in the Proceedings of the National Academy of Sciences (PNAS), which reevaluates how scientists estimate extinction rates. The new model takes into account the impact of forest fragmentation on extinction rates for the first time, filling in a gap in past estimates. Much of the world's tropical forests, which house the bulk of the world's species, have been whittled down to fragments: small forest islands that no longer connect to larger habitat. According to the paper, species confined to fragments have a higher likelihood of vanishing.
Nutrient deficiency in Amazon rainforest linked to megafauna extinction
(08/12/2013) Around twelve thousand of years ago, the Amazon was home to a menagerie of giant creatures: the heavily armored glyptodons, the elephant-sized ground sloth, and the rhino-like toxodons among others. But by 10,000 B.C. these monsters were largely gone, possibly due to overhunting by humans or climatic changes. There's no question that the rapid extinction of these megafauna changed the environment, but a new study in Nature Geoscience posits a novel theory: did the mass extinction of big mammals lead to nutrient deficiency, especially of nitrogen, in parts of the Amazon rainforest?
Little NGO takes on goliath task: conserving the vanishing ecosystems of Paraguay
(08/12/2013) Landlocked in the navel of South America, the forests, wetlands and savannahs of Paraguay boast rich biodiversity and endemic species, yet the unique landscapes of Paraguay also face increasing threats, primarily from agricultural expansion. Controlled burns and clear cutting have become common practice as wildlands are converted for soy and cattle production. In some areas this land conversion is rapid: the Paraguayan Chaco, for instance, is being lost at a rate of 10% per year. One organization is working to reverse this trend. Para La Tierra (PLT) is a small NGO dedicated to the conservation of threatened habitats in Paraguay. Located on the Reserva Natural Laguna Blanca, in-between two of South America's most threatened habitats: the Atlantic Forest and the vast topical savannah known as the cerrado, PLT is in a unique position to champion conservation.
Losing just one pollinator species leads to big plant declines
(07/22/2013) A shocking new study finds that losing just one pollinator species could lead to major declines in plant productivity, a finding that has broad implications for biodiversity conservation. Looking at ten bumblebee species in Colorado alpine meadows, two scientists found that removing a single bee species cut flower seed production by one-third. Pollinators worldwide are in major trouble as they are hit by habitat loss, pesticides, disease and other impacts. In fact, the EU has recently banned several pesticides that have been linked to the global bee decline.
Vocal-sac breeding frog possibly extinct
(07/02/2013) Somewhere in the wet pine forests of Chile, a male frog is gulping-up a bunch of eggs. No he's not eating them, he's just being a good dad. Darwin's frogs are known for their unique parenting-style: tadpoles are incubated in the vocal sac of the father. First recorded by Charles Darwin during his world famous voyage aboard the Beagle, the amphibians were common in the native Chilean pine forests until the last few decades. Now, scientists believe that one of the two species, the northern Darwin's frog (Rhinoderma rufum), may have vanished for good. And the other is hanging on by a thread.
New forensic method tells the difference between poached and legal ivory

(07/01/2013) Forensic-dating could end a major loophole in the current global ban on ivory, according to a new paper in the Proceedings of the National Academy of Sciences (PNAS). Scientists have developed a method to determine the age of ivory, allowing traders to tell the difference between ivory taken before the ban in 1989, which is still legal, and recently-poached ivory.
Why bioluminescent fungi glow in the dark
(06/13/2013) Aristotle (384–322 BC) reported a mysterious light, distinct from fire, emanating from decaying wood. Pliny the Elder (23–79 AD) mentioned feasting on a glowing, sweet fungus found on trees in France and, in the late fifteenth century, a Dutch consul gave accounts of Indonesian peoples using fungal fruits to illuminate forest pathways. Bioluminescent fungi have intrigued generations of observers, and a handful of scientists still carry that torch of curiosity, answering questions about how and why these mushrooms glow.
Difference within common species may predict the presence of rare animals
(06/05/2013) When deciding whether or not to clear a patch of rainforest land for development, scientists are often called in to quantify how many different species exist there. But determining the number of rare and threatened species living in a section of jungle isn't easy. If they are very rare, the individual members of the species will be hard to find; if the area being surveyed is along a steep slope it may be difficult to access the area; if there are lots of species to identify, you might need to hire a dream team of biologists—each specialized within a different area of biodiversity—and that can get expensive. However a new study in the Proceedings of the Royal Society Journal by an international group of scientists suggests a more cost-effective and efficient way to rapidly assess local biodiversity.
Earth likely to warm between 2 and 6 degrees Celsius this century

(05/30/2013) A new study by Australian scientists projects that the world will likely warm between 2 and 6 degrees Celsius (3.6 to 10.8 degrees Fahrenheit) from pre-industrial levels by 2100. The study published in Nature Climate Change finds that exceeding the 2-degree threshold is very likely under business-as-usual emissions scenarios even as scientists have long warned that passing the 2-degree mark would lead to catastrophic climate change.
Saving Gorongosa: E.O. Wilson on protecting a biodiversity hotspot in Mozambique
(05/30/2013) If you fly over the Great African Rift Valley from its northernmost point in Ethiopia, over the great national parks of Kenya and Tanzania, and follow it south to the very end, you will arrive at Gorongosa National Park in central Mozambique. Plateaus on the eastern and western sides of the park flank the lush valley in the center. Dramatic limestone cliffs, unexplored caves, wetlands, vast grasslands, rivers, lakes, and a patchwork of savanna and forest contribute to the incredible diversity of this park. What makes this place truly unique, however, is Mount Gorongosa—a towering massif that overlooks the valley below.
Scientists discover high mercury levels in Amazon residents, gold-mining to blame
(05/28/2013) The Madre de Dios region in Peru is recognized for its lush Amazon rainforests, meandering rivers and rich wildlife. But the region is also known for its artisanal gold mining, which employs the use of a harmful neurotoxin. Mercury is burned to extract the pure gold from metal and ore producing dangerous air-borne vapors that ultimately settle in nearby rivers. 'Mercury in all forms is a potent neurotoxin affecting the brain, central nervous system and major organs,'Luis Fernandez, an ecologist and research associate at the Carnegie Institution's Department of Global Ecology, told mongabay.com. 'At extremely high exposure levels, mercury has been documented to cause paralysis, insanity, coma and death.'
Snowy tigers and giant owls: conservation against the odds in Russia's Far East
(05/28/2013) The Russian Far East is one of the wildest places on Earth: where giant tigers roam snow-covered forests and the world's biggest owls stalk frozen rivers. Bordering northern China and North Korea, the forests of Primorye are known for the diversity of habitats, including coastal forests along the Sea of Japan, vast coniferous forests in the Sikhote-Alin mountains, and even steppe. These diverse ecosystems also makes the forests a hotspot for endangered species, including Amur tigers (Panthera tigris altaica), Blakiston's fish owls (Bubo blakistoni), and one of the world's rarest big cats, Amur leopards (Panthera pardus orientalis), which number only 30-50 animals.
Turning up the temperature might save frogs' lives
(05/28/2013) Over the past 30 years, amphibians worldwide have been infected with a lethal skin disease known as the amphibian chytrid fungus (Batrachochytrium dendrobatidis). "The disease can cause rapid mortality, with infected frogs of susceptible species dying within weeks of infection in the laboratory." Jodi Rowley, a herpetologist with the Australian Museum told mongabay.com. "This disease has now been associated with declines and extinctions in hundreds of species of amphibians worldwide, and is a serious threat to global amphibian biodiversity."
Could the Tasmanian tiger be hiding out in New Guinea?
(05/20/2013) Many people still believe the Tasmanian tiger (Thylacinus cynocephalus) survives in the wilds of Tasmania, even though the species was declared extinct over eighty years ago. Sightings and reports of the elusive carnivorous marsupial, which was the top predator on the island, pop-up almost as frequently as those of Bigfoot in North America, but to date no definitive evidence has emerged of its survival. Yet, a noted cryptozoologist (one who searches for hidden animals), Dr. Karl Shuker, wrote recently that tiger hunters should perhaps turn their attention to a different island: New Guinea.
Scientists have reached an overwhelming consensus on human-caused climate change
(05/16/2013) Despite outsized media and political attention to climate change deniers, climate scientists long ago reached a consensus that not only is climate change occurring, but it's largely due to human actions. A new study in Environmental Research Letters further strengthens this consensus: looking at 4,000 peer-reviewed papers researchers found that 97 percent of them supported anthropogenic (i.e. human caused) global warming. Climate change denialists, many of them linked to fossil fuel industries, have tried for years—and often successfully—to undercut action on mitigating climate change through carefully crafted misinformation campaigns.
Industrialized fishing has forced seabirds to change what they eat
(05/14/2013) The bleached bones of seabirds are telling us a new story about the far-reaching impacts of industrial fisheries on today's oceans. Looking at the isotopes of 250 bones from Hawaiian petrels (Pterodroma sandwichensis), scientists have been able to reconstruct the birds' diets over the last 3,000 years. They found an unmistakable shift from big prey to small prey around 100 years ago, just when large, modern fisheries started scooping up fish at never before seen rates. The dietary shift shows that modern fisheries upended predator and prey relationships even in the ocean ocean and have possibly played a role in the decline of some seabirds.
Climate change to halve habitat for over 10,000 common species

(05/13/2013) Even as concentrations of carbon dioxide in the atmosphere hit 400 parts per million (ppm) for the first time in human history last week, a new study in Nature Climate Change warns that thousands of the world's common species will suffer grave habitat loss under climate change.
A new world?: carbon dioxide concentrations in atmosphere hit 400 ppm
(05/11/2013) For the first time since homo sapiens evolved, concentrations of carbon dioxide in the atmosphere have struck 400 parts per million (ppm) due to burning fossil fuels. The National Oceanic and Atmospheric Administration (NOAA) reports that readings of carbon dioxide at Mauna Loa Observatory in Hawaii hit the symbolic number on Thursday and are expected to continue rising in coming years. The last time concentrations were this high for a sustained period was 4-5 million years ago when sea levels were 5-40 meters higher than today and the poles were 10 degrees Celsius hotter. During this epoch, forests grew along the shores of the Arctic Ocean and coral reefs were almost wholly absent.
Scientists discover that marine animals disperse seagrass

(05/09/2013) Lesser known than coral reefs, marine seagrass ecosystems are rich in biodiversity and are powerhouses when it comes to sequestering carbon dioxide. Yet, much remains unknown about the ecology of seagrass beds, including detailed information on how seagrass spread their seeds and colonize new area. Now a recent study in Marine Ecology Progress Series documents that several species of marine animal are key to dispersing seagrass, overturning the assumption that seagrass was largely dispersed by abiotic methods (such as wind and waves).
Featured video: camera trapping in Bwindi Impenetrable National Park

(05/07/2013) A new video highlights the work of Badru Mugerwa as he sets and monitors 60 remote camera traps in one of the most rugged tropical forests on Earth: Bwindi Impenetrable National Park in Uganda. Mugerwa is working with the TEAM Network, run by Conservation International, which monitors mammal and bird populations in 16 protected tropical forests around the world. Every researcher uses the same methodology allowing findings to be compared not just from year-to-year but across oceans.
Frankenfish or scientific marvel?: giant GM salmon await U.S. approval

(05/07/2013) It is hard to think of a more unlikely setting for genetic experimentation or for raising salmon: a rundown shed at a secretive location in the Panamanian rainforest miles inland and 1,500m above sea level. But the facility, which is owned by an American company AquaBounty Technologies, stands on the verge of delivering the first genetically modified food animal—a fast-growing salmon—to supermarkets and dinner tables.
Europe bans pesticides linked to bee collapse

(04/29/2013) The EU has banned three neonicotinoid pesticides (imidacloprid, clothianidin and thiamethoxam) linked to the decline of bees for two years. The ban will apply to all flowering crops, such as corn, rape seed, and sunflowers. The move follows a flood of recent studies, some high-profile, that have linked neonicotinoid pesticides, which employ nicotine-like chemicals, to the widespread decline of bees seen both in Europe and North America.
The river of plenty: uncovering the secrets of the amazing Mekong
(04/23/2013) Home to giant catfish and stingrays, feeding over 60 million people, and with the largest abundance of freshwater fish in the world, the Mekong River, and its numerous tributaries, brings food, culture, and life to much of Southeast Asia. Despite this, little is known about the biodiversity and ecosystems of the Mekong, which is second only to the Amazon in terms of freshwater biodiversity. Meanwhile, the river is facing an existential crisis in the form of 77 proposed dams, while population growth, pollution, and development further imperil this understudied, but vast, ecosystem.
Malaysia may be home to more Asian tapirs than previously thought (photos)
(04/23/2013) You can't mistake an Asian tapir for anything else: for one thing, it's the only tapir on the continent; for another, it's distinct black-and-white blocky markings distinguishes it from any other tapir (or large mammal) on Earth. But still little is known about the Asian tapir (Tapirus indicus), including the number surviving. However, researchers in Malaysia are working to change that: a new study for the first time estimates population density for the neglected megafauna, while another predicts where populations may still be hiding in peninsular Malaysia, including selectively-logged areas.





Last 30 years were the warmest in the last 1,400 years

(04/21/2013) From 1971 to 2000, the world's land areas were the warmest they have been in at least 1,400 years, according to a new study in Nature Geoscience. The massive new study, involving 80 researchers from around the world with the Past Global Changes (PAGES) group, is the first to look at continental temperature changes over two thousand years, providing insights into regional climatic changes from the Roman Empire to the modern day. According to the data, Earth's land masses were generally cooling until anthropogenic climate change reversed the long-term pattern in the late-19th Century.





Future generations to pay for our mistakes: biodiversity loss doesn't appear for decades

(04/15/2013) The biodiversity of Europe today is largely linked to environmental conditions decades ago, according to a new large-scale study in the Proceedings of the National Academy of Sciences (PNAS). Looking at various social and economic conditions from the last hundred years, scientists found that today's European species were closely aligned to environmental impacts on the continent from 1900 and 1950 instead of more recent times. The findings imply that scientists may be underestimating the total decline in global biodiversity, while future generations will inherit a natural world of our making.




Page 1 | Page 2