In 2016, Indian company Atha-Africa Ventures was given permission to mine coal within the Mabola Protected Environment
The deal required signatures from South Africa's mineral resources and environmental affairs ministers. News that both officials had granted their approval was only revealed last month after public information requests by activists.
Mabola is classified as a Strategic Water Source Area, and conservationists fear underground mining there could pollute or dry up vital fresh water.
A South African court ruling this month put the brakes on the approval of a coal station in the northern Limpopo province, marking a victory for environmental justice organization Earthlife Africa, who argued that the coal station had not undergone the required climate change impact assessments.
It was South Africa's first climate change court case and marked a victory for environmental advocacy groups in the country. However, it does not overshadow another anti-coal battle the country's activists are currently engaged in.
In 2016, officials signed off on plans to begin mining coal in the Mabola Protected Area, a critical water catchment area in Mpumalanga province in eastern South Africa.
Public kept in the dark
Two signatures were required in order for mining to proceed inside the protected area: Minister of Environmental Affairs Edna Molewa, who gave consent in August 2016, and Minister of Mineral Resources Mozebenzi Joseph Zwane who signed in November 2016. These signatures authorize Atha-Africa Ventures (Pty) Ltd, a subsidiary of the India-based Atha Group, to begin developing an underground mine in the Mabola area.
Several trustees of Atha-Africa's local partner Bashubile Trust are relatives or associates of President Jacob Zuma, triggering concern that this familial tie has smoothed over the ethical and legal creases caused by this mining application.
Official approval of the project was not announced publicly; instead, news that both ministers had given consent came to light in February, after environmental coalitions made a formal request under South Africa's Promotion of Access to Information Act.
Environmental advocacy groups, including the WWF, released statements expressing their "deep concern" upon learning the Department of Environmental Affairs (DEA) signed off on the mine. This consent was granted less than three years after MPE was declared a national protected area, leaving the WWF describing the DEA's decisions as "puzzling."
Mabola's vital role in the country's water supply
The Mabola protected area spans 8,772 hectares (21,676 acres). The area is of importance for the region's farmers and industries, but also for environmental protection and tourism. Its wetlands contain an abundance of bird and animal species as well as vital water sources that could be put at risk if the mining goes ahead.
It is the source of three of South Africa's major rivers (Vaal, the Pongola and the Tugela), and has been classified as a Strategic Water Source Area, part of the 8 percent of South Africa's land that provides more than half of the country's fresh water. Mabola is also a National Freshwater Ecosystem Priority Area and an Aquatic Critical Biodiversity Area.
Atha-Africa intends to mine 2.26 million tonnes of coal per year. This mine, warn activists and researchers, could dry up the water both above and beneath the wider wetland region. Acid mine drainage is also a concern, potentially threatening the health of the community as well as their farming livelihoods.
A coalition of activists, represented by the Centre for Environmental Rights (CER), has fought against the mine since 2008. Eight other core advocacy groups are involved, including Earthlife Africa Johannesburg, the Endangered Wildlife Trust and BirdLife South Africa.
Despite the protests of this coalition, some locals believe the mine will bring much-needed employment. Atha-Africa claims it will create 500 direct and 2,000 indirect jobs, numbers CER says should be both questioned and interrogated.
An official response
 On Feb. 23, the Department of Environmental Affairs (DEA) released an official response to the numerous queries from activists and journalists. "It has become necessary to clarify the processes that led up to the abovementioned decision taken by the Minister of Environmental Affairs, Dr Edna Molewa, in conjunction with the Minister of Mineral Resources, Mr Mosebenzi Zwane, and to correct misinformation being disseminated in the public space," the response reads.
"No applications are granted without consideration of the said activity's long-term impacts on water quality and water security," the statement said. What unfolds, according to the statement, is the careful balance between environmental conservation and economic development, one the department feels they have achieved.
The statement explains that Mabola is legally defined as a "protected environment," rather than a biodiversity priority area — the latter category includes nature reserves, national parks and World Heritage Sites. As such, mining operations in Mabola can be granted official permission.
In response, the Centre for Environmental Rights argued that the DEA strategically ignored Category B of this guideline. This category speaks of prohibited mining areas on the basis of biodiversity importance, endangered ecosystems, and freshwater priority areas — all of which apply to the Mabola region.
The DEA statement also counters criticism directed at the ministries for not consulting the public on this issue. Citing Section 48 of the National Environmental Management: Protected Areas Act, 2003, they argue the Act is, "not explicit" about the need for a compulsory public participation and notification process.
Additionally, the DEA believes that water contamination is highly avoidable and that an Environmental Management Committee (EMC) can be created to carry out audits of the wetland areas.
In its response on behalf of the coalition, CER tackled many comments and claims made by the department. Activists' requests for public consultation were, according to CER, repeatedly denied. The final decision by the department was only made public through a formal request under the Promotion of Access to Information Act, usually a last resort for journalists and civil society organizations seeking hard-to-access information that is in the public's interest.
CER also claimed (among other issues with the DEA's statement) the 2014 Environmental Impact Report used by Minister Molewa in making her decision was rejected by the DEA in for its neglect of key areas of concern.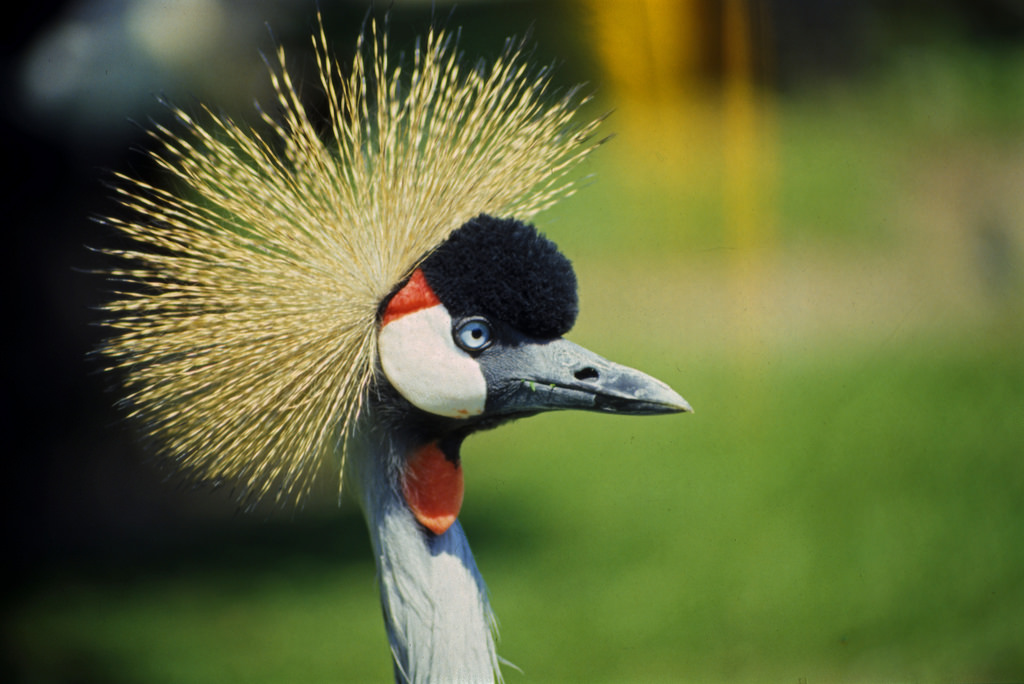 The battle continues
The Centre for Environmental Rights is determined to continue fighting the scarring of the surrounding environment by coal mining and the associated risk for water resources, said Executive Director Melissa Fourie.
Fourie emphasized that the environmental approvals Atha-Africa claim to have received are technically in flux. "Each and every authorization that Atha has secured for this mine is under appeal or being challenged in court. Two of these appeals have the effect of suspending the authorizations until the appeals have been decided," she said.
Additionally, Fourie argued that water pollution mitigation is impossible in this case. "The main recommended mitigation measure is to avoid all areas of Very High and High sensitivity. This would make the project a 'No Go' as almost the entire undermining area is rated as having a Very High or High sensitivity," she said.
In fact, the 2013 Biodiversity Impact Assessment (pdf) prepared for Atha-Africa itself stated that the mining should not go ahead as it was too much of an environmental risk.
For now, the battle continues, with organizations such as CER fighting for Section 24 of the South African constitution to be actualized: the right to an environment not harmful to the health or wellbeing of its citizens, and one that will benefit both present and future generations through ecologically sustainable development, while promoting justifiable economic and social development.
FEEDBACK: Use this form to send a message to the author of this post. If you want to post a public comment, you can do that at the bottom of the page.