Environmental groups blasted a "lenient" sentence imposed on the director of a palm oil company that illegally destroyed an area of endangered peat forest in Indonesia's Aceh Province, reports the Jakarta Globe.
In a decision on Wednesday, a court in Meulaboh district sentenced Subianto Rusyid, the director of PT Kalista Alam, to ten months imprisonment and a 150 million rupiah ($13,000) fine for his company's illegal destruction of a block of forest within the the Tripa peat swamp, an area off-limits to conversion within the Leuser Ecosystem. The court said Subianto was guilty of negligence in the highly-publicized case, which was widely seen as a test of Indonesia's commitment to enforcing a three-year-old moratorium on new plantation and logging concessions across some 14.5 million of hectares of previously unprotected rainforests and peatlands.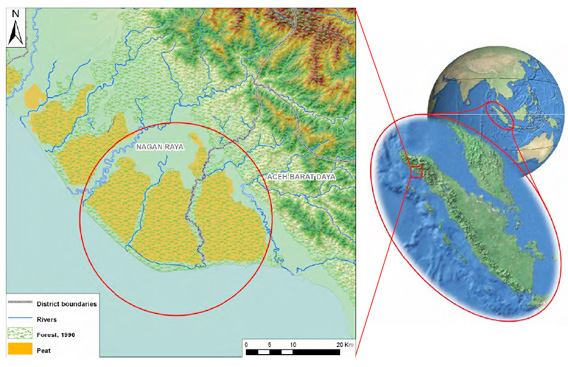 But environmentalists said the sentence was too light.
"The prosecutor's demand is too lenient compared to the environmental damages caused by the land concession in Rawa Tripa," Fadila Ibra, a spokesman for the Coalition to Save Rawa Tripa (TKPRT), was quoted as saying by the Jakarta Globe. "The judge's demand is less than half of what the laws stipulate. This will not deter those who have destroyed the environment."
According to Fadila, Subianto should have been punished with five years in prison and a 2 billion rupiah fine.
The punishment comes four months after the same court ordered Kalista Alam to pay 114.3 billion rupiah ($9.4 million) in compensation and 251.7 billion rupiah ($20.6 million) to restore damaged areas.
With the case resolved for the time being, Aceh environmentalists are turning their attention to a proposal to revise the province's spatial plan. The move would open up large areas of forest for mining, logging, and plantations, while granting amnesty for past encroachment into supposedly protected areas.