Deforestation and forest disturbance in Madagascar's largest national park increased significantly less than a year after a coup displaced the country's democratically-elected president in 2009, finds a new study that analyzed forest cover in Masoala National Park.
The study, published in Mongabay.com's open-access academic journal Tropical Conservation Science, is based on analysis of high resolution satellite data and ground surveys in the park, which is located in northeastern Madagascar. It found that annual deforestation and forest disturbance in the 15,280-hectare study area within the park was 0.75 percent and 0.52 percent respectively.
"We found the most recent annual (2010-2011) rate of forest change (1.27%) was higher than the most recent annual deforestation rate published for all of Madagascar, a disturbing result given that Masoala has the highest level of legal forest protection in Madagascar. This highlights an important and persistent problem within Madagascar's largest national park," write the authors, led by Thomas Allnutt of the University of California, Berkeley and the Wildlife Conservation Society. "Despite nominal protection, support and financing from national and international organizations for the last 15 years, the current deforestation rate in our national park study area is higher than in many forests that lack protection altogether."

Rainforest on the Masoala Peninsula, Madagascar, in October 2012. Masoala suffered from widespread rosewood logging in 2009 and 2010.
Logging and deforestation was higher in areas close to human settlements and along rivers, which provide access into the rugged park, indicating forest cover change was driven by people rather than damage from cyclones that periodically hit the region.
The result is significant because it "corroborates recent ground-based accounts of increased illegal activities in national parks, including logging of precious hardwoods."
In the aftermath of the March 2009 coup and subsequent collapse in governance, Masoala was heavily targeted for its rosewood and ebony trees, which are in high demand for making luxury products in China. Other research has shown that loggers and traders use periods of political turmoil to cut and export valuable timber.

Change in deforestation and disturbance. Change in total observed deforestation and disturbance over the study period showing an overall increase in total deforestation and a decrease in disturbance, and an overall increase in forest change (disturbance plus deforestation).


Study area in Madagascar's Northern Masoala National Park, shown in red outline in the inset map. Blue dots represent infractions reported during Madagascar National Park patrols, 2008-2010. The apparent concentration of infractions on the upper Onive river influenced our choice of study area

Beyond the findings, the authors say the study provides a test case for a new approach to distinguish natural from anthropogenic disturbance using CLASlite — a desktop-based land-use change detection system developed by co-author Greg Asner of the Carnegie Institution for Science — and ground observations.
"We present a new approach for separating natural and anthropogenic disturbance, and this method has broad utility beyond this one study," they write. "For example, monitoring, reporting and verification (MRV) within most REDD+ programs requires routine, repeat measurements of forest cover and importantly, forest disturbance and degradation over time. Our approach can help ensure that change statistics accurately reflect anthropogenic disturbances and are not inflated by forest loss that occurs as a result of senescence, disease, cyclones and other natural processes."
"We demonstrate [CLASlite's] potential use as a tool for rapid and timely monitoring on an issue of immediate policy concern and relevance – illegal logging and forest clearing in remote national parks."
The study comes shortly after new reports of rosewood smuggling in northeastern Madagascar. According to local sources, small boats carry illicit logs to a "mother ship" offshore, avoiding ports or customs officials. Madagascar's rosewood trade is dominated by a small group of wealthy and politically-savvy traders.
CITATION: Allnutt, T. F., Asner, G. P., Golden, C. D. and Powell, G. V. N. 2013. Mapping recent deforestation and forest disturbance in northeastern Madagascar. Tropical Conservation Science Vol. 6(1):1-15. Available online: www.tropicalconservationscience.org
Related articles
Gibson Guitar to pay $300,000 for violating Lacey Act with illegal timber imports from Madagascar
(08/06/2012) Gibson Guitar Company has avoided criminal prosecution under the Lacey Act — a law that aims to curb illegal logging abroad — by settling with the Department of Justice.
Extensive logging, lemur hunting in Madagascar national park despite moratorium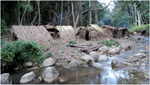 (11/16/2010) A biological survey in Northeastern Madagascar has turned up evidence of extensive logging in Masoala National Park, a UNESCO World Heritage Site renowned for its biologically-rich rainforest. The findings suggest that harvesting of valuable hardwoods—including rosewood, ebony, and palissander—continues despite an official ban on the logging and export of timber.
The $1M bed: why Madagascar's rainforests are being destroyed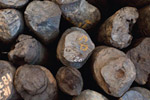 (10/26/2010) Consumer demand for rosewood furniture and musical instruments is driving illegal logging in Madagascar's national parks, endangering wildlife and undermining local community livelihoods, according to a new report from the Environmental Investigation Agency (EIA) and Global Witness. The report, based on more than a year of investigations, shows that Madagascar's valuable hardwoods—including ebony, pallisander, and rosewood—are being illegally harvested from rainforest parks and trafficked to Asia, Europe, and the United States. The vast majority of timber however ends up in China, where it is converted into luxury furniture.
Logging crisis pushes Madagascar's forests on to UNESCO's Danger List
(08/01/2010) UNESCO's World Heritage committee has added Madagascar's unique tropical forests to its Danger List of threatened ecosystems. The move comes following a drawn-out illegal logging crisis that has seen loggers and traders infiltrating the island-nation's national parks for rosewood. Bushmeat hunting of lemurs and other rare species also accompanied the crisis.
The illegal logging cycle in Madagascar
(06/23/2010) The latest issue of the journal Madagascar Conservation & Development provides a comprehensive look into Madagascar's illegal logging trade, which has generated more than $200 million for a small group of individuals over the past year. The trade, which spikes just prior to national elections and may be a source of funds for ruling politicians, has taken a heavy toll on the lowland rainforests of Madagascar, with targeted species now at risk of extinction.
How to end Madagascar's logging crisis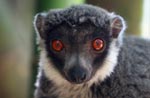 (02/10/2010) In the aftermath of a military coup last March, Madagascar's rainforests have been pillaged for precious hardwoods, including rosewood and ebonies. Tens of thousands of hectares have been affected, including some of the island's most biologically-diverse national parks: Marojejy, Masoala, and Makira. Illegal logging has also spurred the rise of a commercial bushmeat trade. Hunters are now slaughtering rare and gentle lemurs for restaurants.
Satellites being used to track illegal logging, rosewood trafficking in Madagascar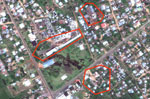 (01/28/2010) Analysts in Europe and the United States are using high resolution satellite imagery to identify and track shipments of timber illegally logged from rainforest parks in Madagascar. The images could be used to help prosecute traders involved in trafficking and put pressure on companies using rosewood from Madagascar.
Coup leaders sell out Madagascar's forests, people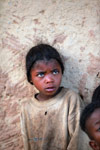 (01/27/2010) Madagascar is renowned for its biological richness. Located off the eastern coast of southern Africa and slightly larger than California, the island has an eclectic collection of plants and animals, more than 80 percent of which are found nowhere else in the world. But Madagascar's biological bounty has been under siege for nearly a year in the aftermath of a political crisis which saw its president chased into exile at gunpoint; a collapse in its civil service, including its park management system; and evaporation of donor funds which provide half the government's annual budget. In the absence of governance, organized gangs ransacked the island's biological treasures, including precious hardwoods and endangered lemurs from protected rainforests, and frightened away tourists, who provide a critical economic incentive for conservation. Now, as the coup leaders take an increasingly active role in the plunder as a means to finance an upcoming election they hope will legitimize their power grab, the question becomes whether Madagascar's once highly regarded conservation system can be restored and maintained.