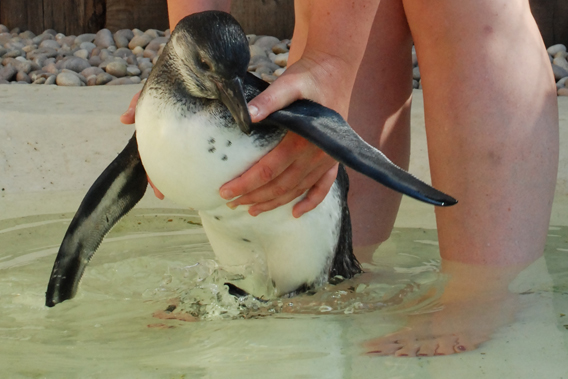 Keeper, Vicky Fryson, helps a Humboldt penguin chick, Pickle, test the water for the first time. Photo by: Zoological Society of London's (ZSL) London Zoo.




Humboldt penguins was found along the western edge of South America in Chile and Argentina. They face a barrage of threats including overfishing, drowning as bycatch, El Nino conditions that affect food availability, and climate change. Significant population declines have led to the species being listed as Vulnerable on the IUCN Red List.
Penguins are one of the world's most imperiled bird families. Sixty percent of the world's penguin species are considered threatened with extinction, if the Near Threatened category is included that percentage jumps to 70.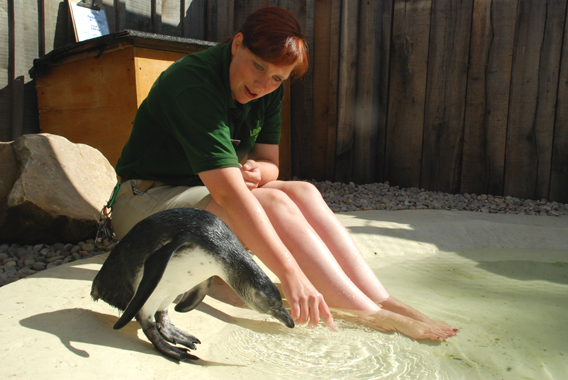 Fryson said of Pickle: 'Pickle has lost almost all of his fluffy baby feathers now, and he's nearly ready for his debut in the big pool. At the moment he just splashes about quite a bit so he'll be staying in the training pool until he's mastered his swimming technique.' Photo courtesy of: ZSL.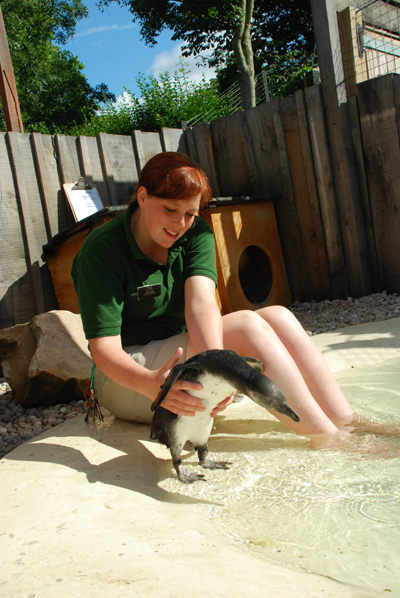 Fryson and Pickle. Photo courtesy of ZSL.