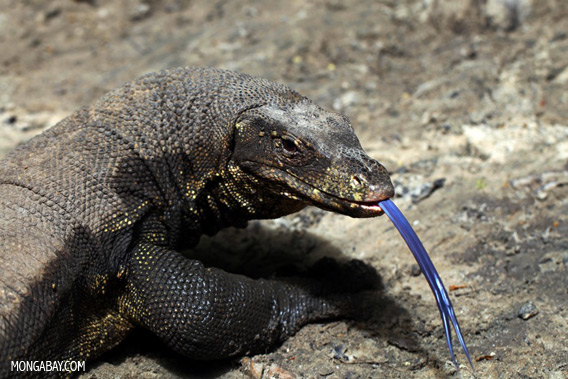 Water monitor photographed in Sabah, on the island of Borneo. The monitor lizards is known as 'biawak' in Malay. Picture by Rhett A. Butler.


The Southeast Asian water monitor (Varanus salvator macromaculatus) is distributed widely across Southeast Asia. Reaching a length of up to 3 meters (10 feet), the species is one of the largest lizards in the world, second only to the famed Komodo Dragon, which is also a type of monitor.
Monitor lizards are voracious predators that feed on a range of animals. They are also strong swimmers.
The Southeast Asian water monitor is not at risk.