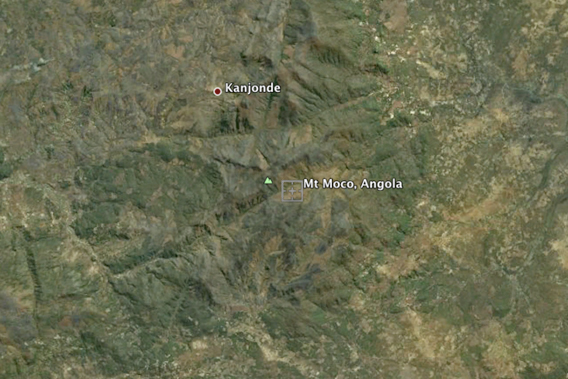 The forests of Mount Moco were once considered the largest montane forests left in Angola, until researchers discovered more forsts in the Namba Mountains. Photo courtesy of Google Earth.
An expedition, followed up by some computer hunting on Google Earth, has discovered large remnants of old growth forest, including thriving bird communities, in the mountains of Angola. The Namba Mountains in Angola were expected to contain around 100 hectares of forest, but an on-the-ground survey, coupled with online research, has discovered numerous forest fragments totaling around 590 hectares in the remote mountains, boosting the chances for many rare species.
"Afromontane forest is the most localized and threatened habitat type in Angola. For the past 40 years the estimate of the area covered by this habitat in Angola has been circa 200 hectares," the scientists write in a new paper in Bird Conservation International, but the new discovery nearly quadruples the amount of mountain forest left in Angola to 700 hectares.
Over four days surveying an 100-hectare forest in the Namba Mountains, the researchers recorded 89 bird species, and even more importantly sighted all 20 species that are generally associated with dwindling Angolan mountain forests. The scientists even found an abundant population of Swierstra's francolin (Pternistis swierstrai), which is listed as Endangered by the IUCN Red List and is only found in Angola. The scientists also recorded the Angola cave chat (Xenocopsychus ansorgei), listed as Near Threatened.
"This makes the Nambas the most important site for Afromontane forest bird conservation in Angola. The Nambas deserve national and international recognition for their conservation importance, and along with [Mount Moco]] are among the highest priorities for the establishment of new conservation
areas in Angola," the researchers write. Mount Moco contains around 85 hectares of forest, thought to be the largest such forest in Angola until this new discovery of larger and, the scientists report, more intact forests.
The researchers recommend that officials quickly list the Nambas Mountains' as an Important Bird Area (IBA) due to the presence of endangered species as well as a number of species with restricted habitat.
"Further field surveys are required to establish the population sizes of key bird taxa, especially for Swierstra's Francolin, and the overall bird diversity, and to determine the importance of the area for the conservation of other taxonomic groups," the researchers conclude.
CITATION: Michael S. L. Mills, Martim Melo, and Alexandre Vaz. The Namba mountains: new hope for Afromontane forest birds in Angola. BirdLife International, 2012. doi:10.1017/S095927091200024X
Related articles
Cloud forests may be particularly vulnerable to climate change
(03/26/2012) Mexico could lose nearly 70 percent of its cloud forests due to climate change by 2080, according to new research published in Nature Climate Change, that has implications for cloud forests worldwide.
Volcano and cloud forests conserved in Ecuador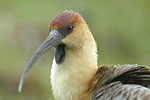 (12/05/2011) Conservation organizations and the Ecuadorian government have succeeded in securing over 250,000 acres (106,000 hectares) of cloud forest and grasslands surrounding the Antisana Volcano for protection. The area, long-used for cattle ranching, is home to Andean condors (Vultur gryphus), cougars (Puma concolor), Andean fox (Lycalopex culpaeus), silvery grebes (Podiceps occipitalis), black-faced ibis (Theristicus melanopis), spectacled bear (Tremarctos ornatus), and three species of endangered frogs. The protected area stretches from 3,900 feet (1,188 meters) to 18,700 feet (5,699 meters) above sea level.
South Sudan's tropical forests fast disappearing
(06/06/2011) South Sudan's tropical montane forests are fast disappearing according to new analysis by PRINS Engineering. At current rates, Mount Dongotomea, located in South Sudan's most biodiverse ecosystem, could be completely stripped of tree cover by 2020.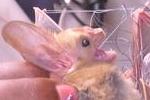 (08/18/2010) Rising over 2,500 meters from Kenya's northern desert, the Mathews Range is a sky island: isolated mountain forests surrounded by valleys. Long cut off from other forests, 'sky islands' such as this often contain unique species and ecosystems. Supported by the Nature Conservancy, an expedition including local community programs Northern Rangelands Trust and Namunyak Conservancy recently spent a week surveying the mountain range, expanding the range of a number of species and discovering what is likely a new insect.