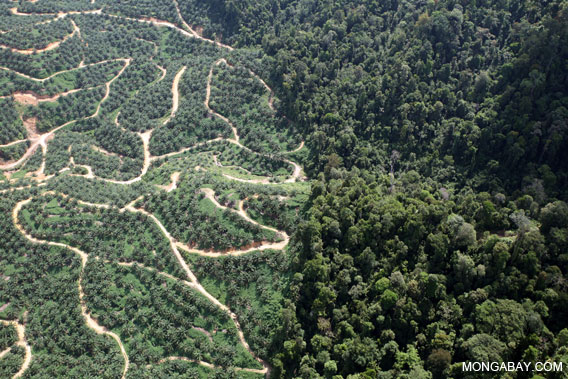 Oil palm plantation adjacent to native rainforest.
Greenpeace opened a new front in its effort to push Indonesia's palm oil industry to reduce its reliance on forest conversion for oil palm plantations: India, the world's largest market for palm oil.
On Tuesday, the activist group launched a new report linking major companies in India to deforestation in Indonesia. It said Ruchi Soya, Adani-Wilmar, ITC, Britannia, Godrej and Parle are among the Indian companies buying from Duta Palma, one of Indonesia's biggest palm oil companies. Greenpeace has singled out Duta Palma, which owns some 155,000 hectares of palm oil plantations in Sumatra and Borneo, for allegedly destroying rainforests and peatlands in Sumatra's Riau Province.
The report, Frying the Forest [PDF], is based on analysis of satellite imagery and on-the-ground field studies. Duta Palma did not immediately return mongabay.com's request for comment on the allegations.
| | |
| --- | --- |
| | Supplying India's 7.1 million metric tons of palm oil imports in 2011 would have required 1.7-2 million hectares of oil palm plantations. |
Greenpeace is targeting Duta Palma as a major supplier of palm oil to the Indian market. In recent years India has emerged as the largest palm oil importer, but according to Greenpeace no Indian companies have committed to ensuring that the palm oil they buy doesn't contribute to deforestation.
"As global action to deal with forest destruction for palm oil and other commodities begins with the largest buyers, Indian firms are well placed to use their market power to pressure palm oil suppliers into more consistent and stronger action to prevent rainforests and peatlands from being cleared," said Greenpeace in a press release. "This will help prevent ever more dangerous climate change, which is already having a significant impact on India and the rest of the world."
Frying the Forest calls upon Indian companies to establish a zero deforestation policy for palm oil. The move would essentially bar Duta Palma as a supplier until the palm oil giant adopts a forest policy like that established by Golden Agri Resources (GAR), Indonesia's largest palm oil company, last year. GAR's policy avoids conversion of lands with more than 35 tons of carbon per hectare, roughly the amount of carbon stored in an oil palm estate.
The report is noteworthy in that it calls upon buyers to demand standards higher than those set by the Roundtable on Sustainable Palm Oil (RSPO), an initiative established to reduce the environmental impact of palm oil production. Duta Palma is a RSPO member, yet Greenpeace found it continues to engage in clearing of forests and peatlands. Critics say the RSPO allows participants to certify only some of their holdings or claim membership without actually producing "greener" palm oil.
The oil palm is the world's most productive oilseed but recent expansion has taken a heavy toll on forests across Southeast Asia. Palm oil production is now the biggest driver of deforestation in parts of Sumatra, Indonesian Borneo, and Malaysian Borneo.
Palm oil is mostly used in cooking oil, processed foods, cosmetics, and cleaning agents. Future palm oil demand may be buoyed by use as a biofuel. But a number of studies have found that palm oil-based biodiesel fails to substantially reduce greenhouse gas emissions relative to conventional fossil fuels once deforestation is factored into lifecycle analysis. The U.S. Environmental Protection Agency recently ruled that palm oil biodiesel shouldn't qualify as a low carbon fuel.
Related articles
Palm oil giant moves forward on zero deforestation initiative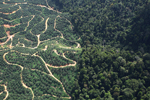 (06/05/2012) One of the world's largest palm oil companies has become the first to identify and disclose high carbon forests and peatlands in its concessions. Golden Agri-Resources Limited (GAR), the owner of Indonesia's palm oil giant PT SMART Tbk, on Monday published a carbon assessment of its holdings in Indonesian Borneo. The report is an important milestone under GAR's forest conservation policy, which prohibits conversion of land with more than 35 tons of carbon per hectare and moves the company toward a zero deforestation target.
Palm oil giant making good on forest commitment in Indonesia, finds independent analysis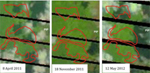 (05/29/2012) Palm oil giant PT SMART appears to be honoring its commitment to avoid conversion of high carbon forests in Indonesian Borneo, reports a new assessment published by Greenomics, an Indonesian environmental activist group. The report was issued 15 months after PT SMART — a subsidiary of Singapore-based Golden Agri Resources (GAR) and owned by Indonesia's Sinarmas Group — signed a landmark agreement with The Forest Trust (TFT) to spare forests and peatlands that have more than 35 tons of carbon per hectare. The deal came after a damaging Greenpeace campaign, which targeted PT SMART for clearing orangutan habitat in Kalimantan and cost the company millions of dollars in contracts.
Breakthrough? Controversial palm oil company signs rainforest pact
(02/09/2011) One of the world's highest profile and most controversial palm oil companies, Golden Agri-Resources Limited (GAR), has signed an agreement committing it to protect tropical forests and peatlands in Indonesia. The deal—signed with The Forest Trust, an environmental group that works with companies to improve their supply chains—could have significant ramifications for how palm oil is produced in the country, which is the world's largest producer of palm oil.
Greening the world with palm oil?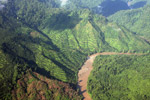 (01/26/2011) The commercial shows a typical office setting. A worker sits drearily at a desk, shredding papers and watching minutes tick by on the clock. When his break comes, he takes out a Nestle KitKat bar. As he tears into the package, the viewer, but not the office worker, notices something is amiss—what should be chocolate has been replaced by the dark hairy finger of an orangutan. With the jarring crunch of teeth breaking through bone, the worker bites into the "bar." Drops of blood fall on the keyboard and run down his face. His officemates stare, horrified. The advertisement cuts to a solitary tree standing amid a deforested landscape. A chainsaw whines. The message: Palm oil—an ingredient in many Nestle products—is killing orangutans by destroying their habitat, the rainforests of Borneo and Sumatra.
The Nestlé example: how responsible companies could end deforestation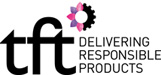 (10/06/2010) The NGO, The Forest Trust (TFT), made international headlines this year after food giant Nestlé chose them to monitor their sustainability efforts. Nestlé's move followed a Greenpeace campaign that blew-up into a blistering free-for-all on social media sites. For months Nestle was dogged online not just for sourcing palm oil connected to deforestation in Southeast Asia—the focus of Greenpeace's campaign—but for a litany of perceived social and environmental abuses and Nestlé's reactions, which veered from draconian to clumsy to stonily silent. The announcement on May 17th that Nestlé was bending to demands to rid its products of deforestation quickly quelled the storm. Behind the scenes, Nestlé and TFT had been meeting for a number of weeks before the partnership was made official. But can TFT ensure consumers that Nestlé is truly moving forward on cutting deforestation from all of its products?