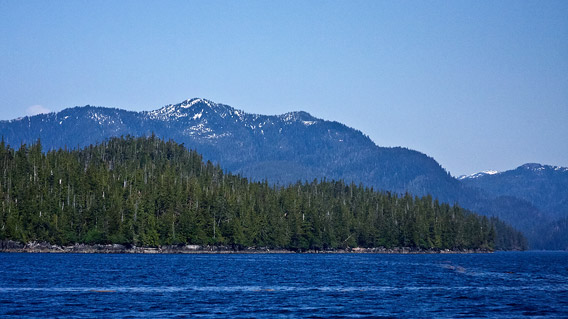 Tongass temperate rainforest. Photo of Southeast Alaska, courtesy of BigStock.
Alaskan fishermen and tour operators visited Washington D.C. last week to urge the federal government to shift the focus from logging to conservation in the Tongass rainforest. Local Alaskans along with NGOs Trout Unlimited, Alaska Program, and Sitka Conservation Society, made the case that conservation, including the restoration of fish habitat, was a far better strategy for the local economy and jobs than logging. The Tongass rainforest is currently the subject of a controversial logging proposal by the government for the indigenous-owned company, Sealaska.
"Salmon and trout alone are a billion-dollar industry in Southeast Alaska that sustains more than 7,000 jobs either directly or indirectly. And yet the Forest Service budget remains squarely focused on timber and road building. It doesn't make sense given the enormous value of fisheries in the region," Sheila Peterson, a Juneau commercial fisherman and co-owner of a direct marketing seafood business, said in a statement.
Last year commercial fishermen in the region took in almost 74 million salmon worth $203 million. Sports fishing is just as important: according to Trout Unlimited, sport fishing supports over 2,000 jobs in the region and brings in hundreds-of-millions of dollars. Nearly a quarter of Alaska's total salmon catch comes from the Tongass. But, according to those visiting D.C., the government is still not seeing the salmon through the trees.
The U.S. Forest Service (USFS), which manages the 17 million acre temperate rainforest, spends 16 times more on logging than fish protection. The USFS budget allocates over $25 million to logging and road construction in the Tongass, and $1.5 million on the restoration of watersheds that have been damaged by decades of large-scale logging and clearcutting. Meanwhile, the USFS has estimated that it will take around $100 million to restore salmon watersheds. Logging currently employs around 200 people in the Tongass.
"Forest Service reports indicate that logging has impacted about 46 percent of salmon watersheds on the
Tongass […] By increasing its investment in watershed restoration, the Forest Service could improve salmon
habitat and production, and, in turn, create new jobs and economic opportunities for Southeast
Alaska communities," a letter from Dale Kelley, Executive Director of the Alaska Trollers Association, to the U.S. Department of Agriculture reads.
At the same time, locals and activists are fighting a 65,000 acre concession in the Tongass to Sealaska, which is owned by 20,000 members of Native communities, from the Tlingit, Haida and Tsimshian tribes. The logging concession is an extension of the 1971 Alaska Native Claims Settlement Act that compensated native tribes in the area for lost lands, but critics say it could devastate the region and ruin several towns largely dependent on fishing and tourism.
A recent report by Audubon Alaska added to such fears. The report found that current legislation would allow Sealaska to choose the largest, most-ancient trees across the Tongass, despite the fact that old-growth forests are the most biodiverse and store the most carbon. If the legislation is approved, Sealaska could cut 12,000 acres of old-growth forest, sporting trees older than Marco Polo. Already the Tongass has lost nearly all of its old-growth forests to past logging with only around 0.5 percent remaining.
The Tongass is the U.S.'s largest national forest and the world's biggest coastal, temperate rainforest.
Related articles
U.S. legislation threatens oldest, tallest trees in Tongass rainforest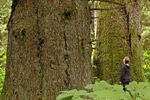 (02/27/2012) Up to 17 percent of the tallest old-growth trees in the Tongass temperate rainforest could be cut under new U.S. legislation, according to a report by Audubon Alaska. The report argues that the legislation under consideration (S 730 and HR 1408) would resurrect the banned practice of "high-grading," which allows loggers to select the largest, most-ancient trees across the forest for cutting despite their ecological importance. The legislation is a part of a controversial 65,000 acre logging concession in Tongass to Sealaska Corporation, which is owned by 20,000 members of Native communities, from the Tlingit, Haida and Tsimshian tribes.
Conservation photography: on shooting and saving the world's largest temperate rainforest, an interview with Amy Gulick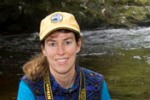 (07/11/2010) Most of the US's large ecosystems are but shadows of their former selves. The old-growth deciduous forests that once covered nearly all of the east and mid-west continental US are gone, reduced to a few fragmented patches that are still being lost. The tall grassy plains that once stretched further than any eye could see have been almost wholly replaced by agriculture and increasing suburbs. Habitats, from deserts to western forests, are largely carved by roads and under heavy impact from resource exploitation to invasive species. Coastal marine systems, once super abundant, have partially collapsed in many places due to overfishing, as well as pollution and development. Despite this, there are still places in the US where the 'wild' in wilderness remains largely true, and one of those is the Tongass temperate rainforest of Southeast Alaska.
Local voices: frustration growing over Senate plan on Tongass logging
(06/17/2010) Recently local Alaskan communities were leaked a new draft of a plan to log 80,000 acres of the Tongass forest making its way through the US Senate Energy and Natural Resources committee. According to locals who wrote to mongabay.com, the draft reinforced their belief that the selection of which forests to get the axe has nothing to do with community or environmental concerns.
Photos: Tongass logging proposal 'fatally flawed' according to Alaskan biologist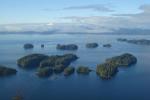 (06/15/2010) A state biologist has labeled a logging proposal to hand over 80,000 acres of the Tongass temperate rainforest to Sealaska, a company with a poor environmental record, 'fatally flawed'. In a letter obtained by mongabay.com, Jack Gustafson, who worked for over 17 years as a biologist with the Alaska Department of Fish and Game, argues that the bill will be destructive both to the environment and local economy.
Locals plead for Tongass rainforest to be spared from Native-owned logging corporation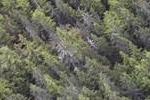 (04/29/2010) The Tongass temperate rainforest in Alaska is a record-holder: while the oldest and largest National Forest in the United States (spanning nearly 17 million acres), it is even more notably the world's largest temperate rainforest. Yet since the 1960s this unique ecosystem has suffered large-scale clearcutting through US government grants to logging corporations. While the clearcutting has slowed to a trickle since its heyday, a new bill put forward by Senator Lisa Murkowski (Rep.) gives 85,000 acres to Native-owned corporation Sealaska, raising hackles among environmentalists and locals who are dependent on the forests for resources and tourism.