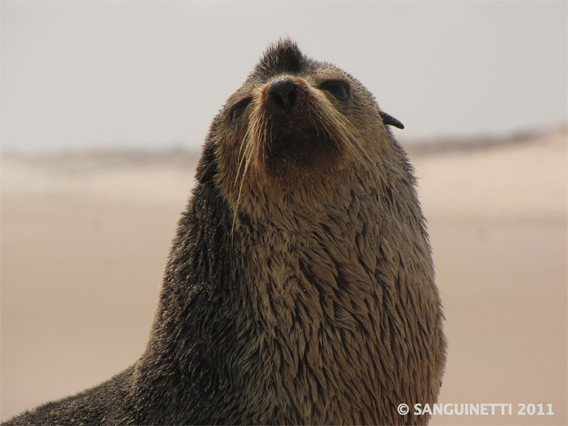 A male sub-antarctic fur seal on the beach between Louri and Tassi in Loango National Park, Gabon on September 1, 2011. Photo by Carolyn Sanguinetti.
On the 1st of September, 2011, an adult male Sub-Antarctic Fur Seal was spotted on the beach in Gabon in Loango National Park.
This is now the most northerly sighting of this species and only the second time it has been recorded in Gabon. Last year, a vagrant male was observed in Mayumba National Park. It is believed that these individuals may have traveled all the way from Gough Island, the closest sub-antartic seal colony to Gabon, a mere 4,500 km (2,800 miles) away!
The Sub-Antarctic fur seal has broad distribution in the southern parts of the Indian and Atlantic Oceans. Scientists estimate its population at around 300,000.