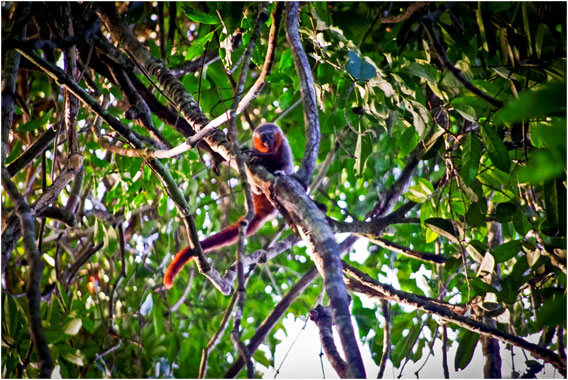 New titi monkey discovered in the Brazilian Amazon. Photo © Júlio Dalponte.
A new species of titi monkey has been discovered in the Brazilian Amazon. Found during a 2010 December expedition, this is the second new titi monkey discovered in the Amazon in three years. In 2008 another new titi, dubbed the Caquetá titi, was discovered in the Colombian Amazon, although it was only announced last year.
An expedition backed by WWF-Brazil found the new titi between the Guariba River and the Roosevelt River in northwestern part of Mato Grosso, a state of Brazil known as a center of Amazon destruction.
"This incredibly exciting discovery shows just how much we still have to learn from the Amazon. WWF has been working with the government of Brazil to increase protection and improve management for the Amazon so that species like this, and thousands of others, don't disappear before we even know about them," Meg Symington, the director of WWF's Amazon Program said.
The new titi has yet to be named and is currently being described at the Emílio Goeldi Museum in Belem, Para state, a process which takes around 6 months. More information will be available when a paper is officially published describing the new species.
However, Júlio Dalponte, who discovered the new monkey, hints, "this primate has features on its head and tail that have never been
observed before in other titi monkey species found in the same area."
The expedition, made up of 26 scientists, traveled to four protected areas in the region over 20 days and also uncovered two possible new fish species: a catfish and a tetra. In addition, the research team may have found new plants species.
In all the team recorded 208 species of fish, 313 birds, and 48 mammals, including giant anteater (Myrmecophaga tridactyla), giant armadillo (Priodontes maximus), giant otter (Pteronura brasiliensis), the jaguar (Panthera onca).
Unfortunately, Mato Grosso has suffered some of the highest forest destruction rates in the Amazon with forest cleared for cattle or soy. The Brazilian state is plagued by land conflict, illegal deforestation and forest degradation, poaching, and illegal fishing. Despite the influx of people, research efforts have not followed.
"We do have some information on Protected Areas surrounding this region but little information on this part of the State itself. That means we must work to complete this map and fill in the gaps in our information on the region" said Dalponte.
In total the Brazilian Amazon has lost more than 700,00 square kilometers of forest, or around 18 percent of the region's cover, since the 1970s. Scientists say forest loss may be drying the Amazon, putting it at greater risk of forest fire and drought. Some scientists have warned that deforestation in conjunction with climate change could cause portions of the Amazon to 'flip' from rainforest to savanna.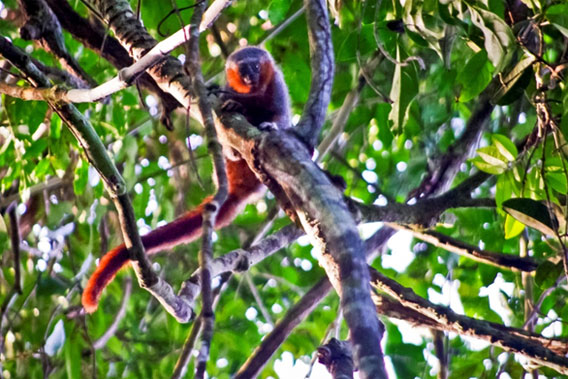 A closer look at the new titi monkey. Photo © Júlio Dalponte.
Related articles
Stunning monkey discovered in the Colombian Amazon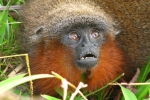 (08/11/2010) While the Amazon is being whittled away on all sides by logging, agriculture, roads, cattle ranching, mining, oil and gas exploration, today's announcement of a new monkey species proves that the world's greatest tropical rainforest still has many surprises to reveal. Scientists with the National University of Colombia and support from Conservation International (CI) have announced the discovery of a new monkey in the journal Primate Conservation on the Colombian border with Peru and Ecuador. The new species is a titi monkey, dubbed the Caquetá titi ( Callicebus caquetensis). However, the announcement comes with deep concern as researchers say it is likely the new species is already Critically Endangered due to a small population living in an area undergoing rapid deforestation for agriculture.
Humanity knows less than 15 percent of the world's species
(08/23/2011) Scientists have named, cataloged, and described less than 2 million species in the past two and a half centuries, yet, according to an new innovative analysis, we are no-where near even a basic understanding of the diversity of life on this small blue planet. The study in PLoS Biology, which is likely to be controversial, predicts that there are 8.7 million species in the world, though the number could be as low as 7.4 or as high as 10 million. The research implies that about 86 percent of the world's species have still yet to be described.
Featured video: WWF's Astonish Me
(08/16/2011) Highlighting new species recently discovered around the world, the short film Astonish Me, was created as apart of a happy 50th birthday celebration for conservation organization WWF.
Photo: New mouse species discovered in Brazil
(07/06/2011) Researchers discovered a new species of mouse in Brazil, reports the Chico Mendes Institute for Biodiversity Conservation (ICMBio).
Photos: the top ten new species discovered in 2010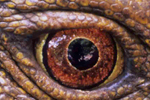 (05/23/2011) If we had to characterize our understanding of life on Earth as either ignorant or knowledgeable, the former would be most correct. In 250 years of rigorous taxonomic work researchers have cataloged nearly two million species, however scientists estimate the total number of species on Earth is at least five million and perhaps up to a hundred million. This means every year thousands of new species are discovered by researchers, and from these thousands, the International Institute for Species Exploration at Arizona State University selects ten especially notable new species.
3,000 amphibians, 160 land mammals remain undiscovered—that is if they don't go extinct first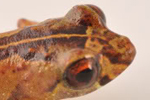 (05/18/2011) Remote little-explored rainforests probably harbor the majority of undiscovered amphibians and land mammals according to a new study in Proceedings of the Royal Society B. The study calculated that it's likely 33% of the world's amphibians and 3% of terrestrial mammals still remain unknown. However, the paper also found that these undiscovered species are likely in worse peril of extinction than already-described species.
'Luck and perseverance': new plant genus discovered in Amazon
(03/31/2011) The discovery of a new plant species is not uncommon, especially in places of remarkable biodiversity such as the Amazon rainforest. However, discovering a new plant genus, a taxonomic rank above species, is, according to Henk van der Werff fromt the Missouri Botanical Garden (MBG), "a matter of luck and perseverance". Researchers with the Missouri Botanical Garden have been blessed with both as they have announced two new species of Amazonian plants, one from Ecuador and one from Peru, that comprise a completely new genus: named, Yasunia, since the plant was originally discovered in Ecuador's vast Yasuni National Park.
Photos: two new freshwater stingrays discovered in the Amazon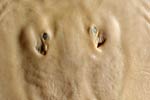 (03/09/2011) Few people probably realize that in the rivers and lakes of the Amazon rainforest large stingrays glide, searching for crustaceans and small fish. Equipped with a powerful barbed tail they are often feared by locals. However, even as big as these fish are, new species continue to be described. Recently, scientists have identified two new species of Amazonian freshwater stingray near Iquitos, Peru. The new stingrays are unique enough to be placed in a new genus (the taxonomic level above species) called Heliotrygon, the first new Amazonian stingray genus to be described in nearly 25 years.
New bat species confirmed in Ecuador, may already be extinct
(11/16/2010) Although the first specimen was collected over 30 years ago, scientists have only now confirmed that a tiny brown bat is indeed a unique species. Named Myotis diminutus for its incredibly small size, the new bat was discovered in the Chocó biodiversity hotspot, amid the moist forests of western Ecuador.
Life shocker: new species discovered every three days in the Amazon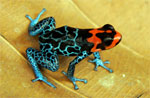 (10/26/2010) A new report by the World Wide Fund for Nature (WWF) confirms the Amazon rainforest, even as it is shrinking due to deforestation, remains among the world's most surprising places. According to the report, Amazon Alive, over the past decade (1999-2009) researchers have found 1,200 new species in the Amazon: one new species for every three days. Not surprisingly invertebrates, including insects, made up the bulk of new discoveries. But no type of species was left out: from 1999-2009 researchers discovered 637 new plants, 357 fish, 216 amphibians, 55 reptiles, 39 mammals, and 16 new birds. In new discoveries over the past decade, the Amazon has beaten out a number of high-biodiversity contenders including Borneo, the Eastern Himalayas, and the Congo rainforest.