Redwood trees in Huddart County Park. Photo by: Rhett A. Butler.
The Save the Redwoods League is partnering with Google Earth Outreach and iNaturalist.org to connect citizens and scientists in an effort to track the effects of climate change on redwood trees and forests.
Redwoods have a relatively limited natural range, beginning in central California and spreading north through southern Oregon. Less than five percent of California's original two million acre coast redwood forest remains, and giant sequoias are now found only in seventy-seven groves of the Sierra Nevada Mountains. These majestic trees can live to be thousands of years old, grow hundreds of feet tall, and are among the planet's largest and most ancient life forms.
However, scientists fear climate change may shift the redwoods' natural range, posing the possibility that the trees will not grow within the current boundaries of protected areas in the future. Like animals, tree and plant species also migrate, albeit more slowly. As micro-climatic conditions become less tolerable, redwood seeds would fail to germinate in these locations but would sprout in other, previously unwelcoming areas. Over time, the species' range will shift.
Scientists with the Save the Redwoods League are working to better understand the current climatic requirements of redwoods in order to predict where they may thrive in the future under changing temperature and moisture conditions. To do so, they are utilizing citizen scientists to assist with identifying redwood growth zones.
The Redwood Watch project invites the public to submit photos of redwoods—whether in their backyards, along roads, or in parks around the globe–through a free iPhone application powered by iNaturalist.org. Nature enthusiasts and redwood supporters can also submit their photos on the iNaturalist Redwood Watch webpage. Redwood sightings are compiled on a Google map, effectively providing a database of information for conservation scientists. Emily Limm, a scientist with the Save the Redwoods League, explains that citizen action to create a broad database of redwood locations is important because "we don't yet know how climate change will impact the redwood forest, but when we understand where redwoods grow well today, we will be better able to predict where the redwood forests of tomorrow will thrive."
To experience a redwood forest virtually, take a 3-D tour of Jedediah Smith Redwoods State Park in northern California, a project of Google Earth Outreach and the Save the Redwoods League.
Related articles
From Cambodia to California: the world's top 10 most threatened forests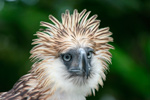 (02/02/2011) Growing populations, expanding agriculture, commodities such as palm oil and paper, logging, urban sprawl, mining, and other human impacts have pushed many of the world's great forests to the brink. Yet scientists, environmentalists, and even some policymakers increasingly warn that forests are worth more standing than felled. They argue that by safeguarding vulnerable biodiversity, sequestering carbon, controlling erosion, and providing fresh water, forests provide services to humanity, not to mention the unquantifiable importance of having wild places in an increasingly human-modified world. Still, the decline of the world's forests continues: the FAO estimating that around 10 million hectares of tropical forest are lost every year. Of course, some of these forests are more imperiled than others, and a new analysis by Conservation International (CI) has catalogued the world's 10 most threatened forests.
Decline in fog threatens California's iconic redwood ecosystems
(02/15/2010) A surprising new study finds that during the past century the frequency of fog along California's coast has declined by approximately three hours a day. Published in the Proceedings of the National Academy of Sciences the researchers are concerned that this decrease in fog threatens California's giant redwoods and the unique ecosystem they inhabit.