The UK's Department for Environment, Food, and Rural Affairs (Defra) has announced plans to sell up to 150,000 hectares of its forest to the private sector—over half of its forests in England—touching off harsh criticism from environmentalists, including the UK's Green Party.
"If this means vast swathes of valuable forest being sold to private developers, it will be an unforgivable act of environmental vandalism. Rather than asset-stripping our natural heritage, government should be preserving public access to it, and fostering its role in combating climate change and enhancing biodiversity," Green MP Caroline Lucas said.
To combat criticism, Defra has stated that sustainable management systems would remain in place in auctioned lands, and any tree felling would have to be approved by the Forestry Commission.
"We are committed to shifting the balance of power from 'Big Government' to 'Big Society' by giving individuals, businesses, civil society organizations and local authorities a much bigger role in protecting and enhancing the natural environment," a letter from Defra to British MPs reads.
Yet environmental groups and many in the media remain unconvinced.
"All areas of woodland and countryside need careful management to maximize their benefits for wildlife and people, and until the Government is able to show how this will be achieved in private hands, we think they should remain in public ownership," Friends of the Earth (FOE) said in a statement.
Rumors have mounted that if forests are sold all off to private interests, they could be razed for golf courses or housing developments.
The Woodland Trust warns that the sale could undercut the Forestry Commission's ability to carry out its goals.
"If revenue from these sales does not find its way back into Forestry Commission income streams, which looks likely, it could seriously threaten the commission's ability to support the future planting of new native woodland, which is a major priority for us and for government response to the climate change agenda, as well as into restoration of planted ancient woods."
Currently approximately 12% of the UK is covered in trees. Forest cover has tripled over the past century, but remains well behind the European average.
The UK government's announcement comes not long after they committed $160 million to persevering overseas forests for biodiversity.
Related articles
UK planning to reintroduce insects
(01/17/2010) When one thinks of reintroducing wildlife, one usually thinks of big charismatic mammals, such as wolves or beaver, or desperate birds like the Californian condor. But the Royal Society for the Protection of Birds in Scotland is going one step further to save its unique ecology with plans to reintroduce four species of dwindling insects.
Rich logging countries open logging loophole in plan to reduce deforestation
(12/15/2009) While one tropical forest policy group saw hopeful signs emerging in the most recent revision of the negotiating text on the reducing emissions from deforestation and degradation (REDD) mechanism at climate talks in Copenhagen, activist groups are warning that there remains a substantial logging loophole for developed countries.
Developed countries plan to hide emissions from logging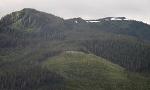 (12/09/2009) While developing countries in the tropics have received a lot of attention for their deforestation emissions (one thinks of Brazil, Indonesia, and Malaysia), emissions from logging—considered forest cover change—in wealthy northern countries has been largely overlooked by the media. It seems industrialized countries prefer it this way: a new study reveals just how these countries are planning to hide forestry-related emissions, allowing nations such as Canada, Russia, and the EU to contribute to climate change without penalty.