News articles on extinction

---
Mongabay.com news articles on extinction in blog format. Updated regularly.





Collapsing biodiversity is a 'wake-up call for humanity'

(05/10/2010) A joint report released today by the Convention on Biological Diversity (CBD) and the UN Environment Program (UNEP) finds that our natural support systems are on the verge of collapsing unless radical changes are made to preserve the world's biodiversity. Executive Secretary of the Convention on Biological Diversity, Ahmed Djoghlaf, called the bleak report "a wake-up call for humanity."


How an agricultural revolution could save the world's biodiversity, an interview with Ivette Perfecto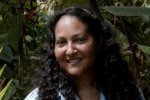 (05/04/2010) Most people who are trying to change the world stick to one area, for example they might either work to preserve biodiversity in rainforests or do social justice with poor farmers. But Dr. Ivette Perfecto was never satisfied with having to choose between helping people or preserving nature. Professor of Ecology and Natural Resources at the University of Michigan and co-author of the recent book Nature's Matrix: The Link between Agriculture, Conservation and Food Sovereignty, Perfecto has, as she says, "combined her passions" to understand how agriculture can benefit both farmers and biodiversity—if done right.


Despite promises, world governments failing to save biodiversity

(04/29/2010) In 2002 world leaders committed to reducing the global rate of biodiversity loss within eight years time: 2010. While many have noted that world governments have largely failed on their promises, a new study in Science looks at the situation empirically and agrees that their has been no significant reduction in biodiversity loss and, at the same time, pressures on the world's species have risen, not fallen.


Video: Madagascar could become "Haiti-like"

(04/28/2010) Niall O'Connor from the World Wildlife Fund warns in a Carte Blanche production that if the ecological destruction of Madagascar continues, the poor island country could become "Haiti-like", where he says, "most of the biodiversity, most of the forests are gone".


A day to celebrate (and save) the world's amphibians: the 2nd Annual Save the Frogs Day



(04/28/2010) Friday, April 30th is for the frogs: educational programs, conservation walks with experts, frog leaping races, and the world's first protest to save frogs are all planned for the world's 2nd Annual Save the Frogs Day. Organized by the non-profit SAVE THE FROGS!, events are so far planned in 15 countries on every continent besides Antarctica—fittingly the only continent that lacks amphibians.


Photo: monster worm is less than a monster

(04/28/2010) Some places have Loch Ness and Bigfoot, but the Palouse prairie of the western United States has the giant Palouse earthworm. Reported to stretch 3 feet long, spit, and—even more strangely—smell like lilies, the earthworm has become apart of the region's folklore and has only been seen a few times since the 1980s leading to concerns that it was gravely endangered and maybe even extinct.


World failing on every environmental issue: an op-ed for Earth Day


(04/22/2010) The biodiversity crisis, the climate crisis, the deforestation crisis: we are living in an age when environmental issues have moved from regional problems to global ones. A generation or two before ours and one might speak of saving the beauty of Northern California; conserving a single species—say the white rhino—from extinction; or preserving an ecological region like the Amazon. That was a different age. Today we speak of preserving world biodiversity, of saving the 'lungs of the planet', of mitigating global climate change. No longer are humans over-reaching in just one region, but we are overreaching the whole planet, stretching ecological systems to a breaking point. While we are aware of the issues that threaten the well-being of life on this planet, including our own, how are we progressing on solutions?


Turning to the matrix: a more accurate way to predict extinction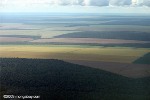 (04/14/2010) According to most conservationists the globe is striding into the midst of the Sixth Mass Extinction. Species populations worldwide are dropping and in many cases species are vanishing all together due to pollution, climate change, poaching and hunting, overconsumption, invasive species, and exotic diseases, but no threat proves more pervasive and devastating for the world's species than habitat loss.


Environmentalists say President of Philippines not deserving of conservation award

(04/13/2010) Filipino environmentalists and religious leaders have expressed shock and anger that Gloria Macapagal-Arroyo, the President of the Philippines, has been chosen to receive a conservation award from the US Congress in Washington, DC today according to the Philippine Daily Enquirer.


Jane Goodall renews her faith in nature and humanity during the "Gombe 50" anniversary, An interview with Dr. Jane Goodall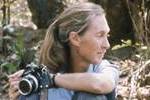 (04/12/2010) 2010 marks a monumental milestone for the Jane Goodall Institute (JGI) and its founder, Dr. Jane Goodall, DBE. Fifty years ago, Goodall, who is today a world-renowned global conservation leader, first set foot on the shores of Lake Tanganyika, in what is now Tanzania's Gombe National Park. The chimpanzee behavioral research she pioneered at Gombe has produced a wealth of scientific discovery, and her vision has expanded into a global mission 'to empower people to make a difference for all living things.' Time, however, has not stood still for Gombe. The wild chimps of the area have suffered as the local human population has swelled. Gombe National Park is now a forest fragment, a 35-square-kilometer island of habitat isolated in a sea of subsistence farming. Because the problems facing Gombe—unsustainable land practices, overpopulation, and a cycle of poverty—are typical of many other areas, lessons learned by Dr. Goodall and her team provide valuable insights for solutions at Gombe and beyond.


Once common tortoise from Madagascar will be 'extinct in 20 years'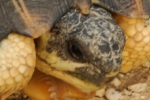 (04/05/2010) The radiated tortoise, once common throughout Madagascar, faces extinction within the next 20 years due to poaching for its meat and the illegal pet trade, according to biologists with the Turtle Survival Alliance (TSA) and the Wildlife Conservation Society (WCS). Returning from field surveys in southern Madagascar's spiny forest, they found regions without a single turtle. Locals said that armed bands of poachers were taking truckloads of tortoises to be sold in meat markets. The tortoise is also popular in the underground pet trade, although it is protected by CITES (Convention on International Trade in Endangered Species).


History repeats itself: the path to extinction is still paved with greed and waste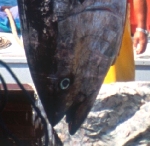 (04/05/2010) As a child I read about the near-extinction of the American bison. Once the dominant species on America's Great Plains, I remember books illustrating how train-travelers would set their guns on open windows and shoot down bison by the hundreds as the locomotive sped through what was left of the wild west. The American bison plunged from an estimated 30 million to a few hundred at the opening of the 20th century. When I read about the bison's demise I remember thinking, with the characteristic superiority of a child, how such a thing could never happen today, that society has, in a word, 'progressed'. Grown-up now, the world has made me wiser: last month the international organization CITES (Convention on International Trade in Endangered Species) struck down a ban on the Critically Endangered Atlantic bluefin tuna. The story of the Atlantic bluefin tuna is a long and mostly irrational one—that is if one looks at the Atlantic bluefin from a scientific, ecologic, moral, or common-sense perspective.


Seed dispersal in the face of climate change, an interview with Arndt Hampe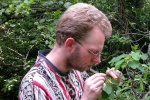 (04/05/2010) Without seed dispersal plants could not survive. Seed dispersal, i.e. birds spreading seeds or wind carrying seeds, means the mechanism by which a seed is moved from its parent tree to a new area; if fortunate the seed will sprout in its new resting place, produce a plant which will eventually seed, and the process will begin anew. But in the face of vast human changes—including deforestation, urbanization, agriculture, and pasture lands, as well as the rising specter of climate change, researchers wonder how plants will survive, let alone thrive, in the future?


What happened to China?: the nation's environmental woes and its future


(04/01/2010) China has long been an example of what not to do to achieve environmentally sustainability. Ranking 133rd out of 146 countries in 2005 for environmental performance, China faces major environmental problems including severe air and water pollution, deforestation, water-issues, desertification, extinction, and overpopulation. A new article in Science discusses the complex issues that have led to China's environmental woes, and where the nation can go to from here.


Sumatran rhino loses pregnancy: conservationists saddened but remain resolute

(03/31/2010) Rhino conservationists' hopes were dampened today by news that Ratu, a female Sumatran rhino, had lost her pregnancy. Just months after the announcement of the pregnancy—the first at Indonesia's Sumatran Rhino Sanctuary in Way Kambas National Park—Ratu lost the embryo. Still, say conservationists, the very fact that Ratu became pregnant at all should keep hope alive for the beleaguered species.


Finding forest for the endangered golden-headed lion tamarin



(03/29/2010) Brazil's golden-headed lion tamarin is a small primate with a black body and a bright mane of gold and orange. Listed as Endangered by the IUCN Red List, the golden-headed lion tamarin (Leontopithecus chrysomelas) survives in only a single protected reserve in the largely degraded Atlantic Forest in Brazil. Otherwise its habitat lies in unprotected patches and fragments threatened by urbanization and agricultural expansion. Currently, a natural gas pipeline is being built through prime tamarin habitat.


Scientists discover world's first amphibious insects: Hawaiian caterpillars

(03/22/2010) Scientists have never before discovered a truly amphibious insect until now: writing in the Proceedings of the National Academy of Sciences researchers have announced the discovery of 12 species of Hyposmocoma moths in the Hawaiian islands which they consider truly amphibious—that is a species able to survive both on land and underwater indefinitely.


The Asian Animal Crisis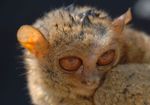 (03/18/2010) The United Nation declared 2010 as the International Year of Biodiversity (IYB). One of the goals of the IYB is to celebrate the achievements of the Convention of Biological Diversity signed by 192 countries since 1992. But what have we accomplished since 1992? Did we put an end to biodiversity loss? The truth is that there is not much to celebrate at all. Asia is a perfect example where the animal crisis and the loss of biodiversity have worsened over decades. The first question that should come to mind is: how many species have vanished in Asia because of human activities? Records of recently extinct species in Asia show 71 species that have disappeared in the wild. Examples include the Yunnan lake newt (Cynops wolterstorffi) from China, the Bonin thrush (Zoothera terrestris) from Japan, or the redtailed black shark (Epalzeorhynchos bicolor) from Thailand.


Forgotten Species: the marooned pygmy three-toed sloth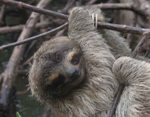 (03/16/2010) Many people consider tropical islands mini-paradises: sanctuaries cut-off from the rest of the world. Some species flourish on islands for the same reason. With few predators and a largely consistent environment, once a species has comfortably adapted to its habitat there's little to do but thrive. That is until something changes: like humans showing up. Changes in confined island ecosystems often have large and rapid impacts, too fast and too big for marooned species to survive.


Extinction outpaces evolution

(03/09/2010) Extinctions are currently outpacing the capacity for new species to evolve, according to Simon Stuart, chair of the Species Survival Commission for the International Union for the Conservation of Nature (IUCN).


Frog in Australia goes from 'extinct' to very, very endangered

(03/08/2010) Facing habitat loss, pollution, climate change, and the devastating chytrid fungus, there has been little positive news about amphibians recently. However, a story out of Australia brings a much needed respite from bad news. In 2008 Luke Pearce, a fisheries conservation officer, stumbled on a frog that had been thought to be extinct for over thirty years. Not recorded since the 1970s, Pearce rediscovered the yellow-spotted bell frog (Litoria castanea) on rural Australian farmland in the Southern Tableland of New South Wales.


Why seed dispersers matter, an interview with Pierre-Michel Forget, chair of the FSD International Symposium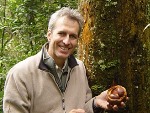 (03/07/2010) There are few areas of research in tropical biology more exciting and more important than seed dispersal. Seed dispersal—the process by which seeds are spread from parent trees to new sprouting ground—underpins the ecology of forests worldwide. In temperate forests, seeds are often spread by wind and water, though sometimes by animals such as squirrels and birds. But in the tropics the emphasis is far heavier on the latter, as Dr. Pierre-Michel Forget explains to mongabay.com. "[In rainforests] a majority of plants, trees, lianas, epiphytes, and herbs, are dispersed by fruit-eating animals. […] As seed size varies from tiny seeds less than one millimetres to several centimetres in length or diameter, then, a variety of animals is required to disperse such a continuum and variety of seed size, the smaller being transported by ants and dung beetles, the larger swallowed by cassowary, tapir and elephant, for instance."


Photos: Madagascar's wonderful and wild frogs, an interview with Sahonagasy



(03/03/2010) To save Madagascar's embattled and beautiful amphibians, scientists are turning to the web. A new site built by herpetologists, Sahonagasy, is dedicated to gathering and providing information about Madagascar's unique amphibians in a bid to save them from the growing threat of extinction. "The past 20 years have seen resources wasted because of a poor coordination of efforts," explains Miguel Vences, herpetologist and professor at the Technical University of Braunschweig. "Many surveys and reports have been produced that were never published, many tourists found and photographed amphibians but these photos were not made available to mapping projects, many studies carried out by Malagasy students did not make use of literature because it was not available."


Common pesticide changes male frogs into females, likely devastating populations

(03/01/2010) One of the world's most popular pesticides, atrazine, chemically castrates male frogs and in some instances changes them into completely functionally females, according to a new study in the Proceedings of the National Academy of Sciences. The authors conclude that atrazine likely plays a large, but unsuspected role in the current global amphibian crisis.


Extinct animals are quickly forgotten: the baiji and shifting baselines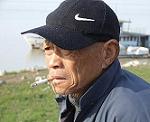 (02/23/2010) In 2006 a survey in China to locate the endangered Yangtze River dolphin, known as the baiji, found no evidence of its survival. Despondent, researchers declared that the baiji was likely extinct. Four years later and the large charismatic marine mammal is not only 'likely extinct', but in danger of being forgotten, according to a surprising new study 'Rapidly Shifting Baselines in Yangtze Fishing Communities and Local Memory of Extinct Species' in Conservation Biology. Lead author of the study, Dr. Samuel Turvey, was a member of the original expedition in 2006. He returned to the Yangtze in 2008 to interview locals about their knowledge of the baiji and other vanishing megafauna in the river, including the Chinese paddlefish, one of the world's largest freshwater fish. In these interviews Turvey and his team found clear evidence of 'shifting baselines': where humans lose track of even large changes to their environment, such as the loss of a top predator like the baiji.


Pregnancy gives new hope for rhino on-the-brink of extinction



(02/18/2010) Though they grew up world's apart, Sumatran rhinos Ratu and Andalas have given conservationists new-found hope for saving the embattled species. The rhino couple is expecting, according to the Sumatran Rhino Sanctuary at Way Kambas, Indonesia. One of the world's most endangered big mammals, Sumatran rhinos are unique due to their hairy bodies and small size (at least compared to other rhinos). The last surviving members of the genus Dicerorhinus, only 200 Sumatran rhinos are estimated to survive in the wild. Ratu's pregnancy holds special significance for a number of reasons. It is the first pregnancy at the Sumatran Rhino Sanctuary; it will be both Ratu's and Andalas' first calf; it is also the first pregnancy in captivity since Andalas' mother Emi—the only Sumatran rhino to successfully give birth in captivity for 112 years—passed away last fall.


Humans push half of the world's primates toward extinction, lemurs in particular trouble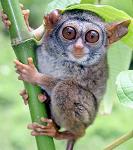 (02/18/2010) Of the known 634 primate species in the world 48 percent are currently threatened with extinction, making mankind's closes relatives one of the most endangered animal groups in the world. In order to bring awareness to the desperate state of primates, a new report by the International Union for the Conservation of Nature highlights twenty-five primates in the most need of rapid conservation action. Compiled by 85 experts the report, entitled Primates in Peril: The World's 25 Most Endangered Primates, 2008–2010, includes six primates from Africa, eleven from Asia, three from Central and South America, and five from the island of Madagascar.


Expedition to photograph world's rarest cetacean threatened by lack of funding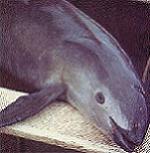 (02/11/2010) Little known beyond the waters of the Gulf of California, the world's smallest cetacean (a group including whales, dolphins, and porpoises) is hanging on by a thread. The vaquita—which in Spanish means 'little cow'—has recently gained the dubious distinction of not only being the world's smallest cetacean, but the also the world's rarest. In 2006 it was announced that the Yangtze river dolphin, or baiji, was likely extinct, and conservationists fear the Critically Endangered 'little cow' is next. An expedition for this year is set to identify vaquita individuals, but even this is threatened by lack of funding.


86 percent of dolphins and whales threatened by fishing nets

(02/07/2010) A new report from the United Nations Environment Program (UNEP) finds that almost 9 out of 10 toothed whales—including dolphins and porpoises—are threatened by entanglement and subsequent drowning from large-scale fishing operations equipment, such as gillnets, traps, longlines, and trawls. These operations threaten the highest percentage (86 percent) of the world's toothed whales.


India to track every tiger death on-line

(02/07/2010) Due to increased problems with poaching, the conservation organization TRAFFIC has joined with the National Tiger Conservation Authority (NTCA) to begin tracking every tiger mortality in India with a new website called Tigernet.


Bronx Zoo puts 'extinct' frogs on display

(02/02/2010) The Bronx Zoo has a put a most unusual frog on display: the Kihansi spray toad. For one thing, the Kihansi spray toad survived on only 5 acres in the Kihansi gorge in Tanzania, adapted to the areas' unique and constant mist from the gorge and a waterfall. For another, female Kihansi spray toads give birth to live young, instead of laying eggs. Finally, the Kihansi spray toad is extinct—at least in the wild.


Half of Indonesia's species remain unknown

(02/02/2010) Incorporating 17,000 tropical islands, Indonesia is one of the world's richest areas of biodiversity. However, according to the Jakarta Post, over half of this biodiversity remains unrecorded with only 20 of the more than 400 regencies in the country recording species.


Why top predators matter: an in-depth look at new research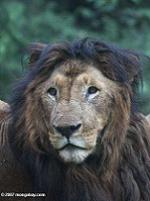 (02/02/2010) Few species have faced such vitriolic hatred from humans as the world's top predators. Considered by many as pests—often as dangerous—they have been gunned down, poisoned, speared, 'finned', and decimated across their habitats. Even where large areas of habitat are protected, the one thing that is often missing are top predators. However, new research over the past few decades is showing just how vital these predators are to ecosystems. Biologists have long known that predators control populations of prey animals, but new studies show that they may do much more. From controlling smaller predators to protecting river banks from erosion to providing nutrient hotspots, it appears that top predators are indispensible to a working ecosystem. Top predators sit at the apex of an ecosystem's food chain. Wolves in Alaska, tigers in Siberia, lions in Kenya, white sharks in the Pacific are all examples of top predators.


New possible sighting of Ivory-billed woodpecker raises hope, skepticism

(01/27/2010) A press release came out recently that claimed a new sighting and photographs of the 'extinct' ivory-billed woodpecker. There hasn't been a confirmed sighting of the ivory-billed woodpecker since the 1940s when the last known population lost its habitat to clearcutting. However, the news release has brought excitement, hope, but mostly skepticism among birding blogs.


Little more than 10,000 hectares of rainforest remains on Java

(01/24/2010) From 2003-2006, Java lost approximately 2,5000 hectares a year (10,000 hectares of forest in total) according to the Forestry Ministry. Despite the rate of loss being far lower in Java than other Indonesian islands (such as Borneo, Sumatra, and Sulawesi), Java is particularly threatened because there is so little forest left. If the past rate of deforestation occurs from 2007-2010 then by the end of the year conservation organization Pro Fauna predicts only 10,000 hectares of rainforest will remain on the island, leaving a number of unique and endangered species in deep trouble.


New study: overhunting by humans killed off Australia's megafauna

(01/21/2010) For over a century and a half researchers have debated whether humans or climate change killed off Australia's megafuana. A new paper in Science argues with new evidence that Australia's giant marsupials, monstrous reptiles, and large flightless birds were brought to extinction not by an unruly climate, but by the arrival of humans.


The Caribbean's wonderfully weird (and threatened) mammals, an interview with Jose Nunez-Mino



(01/18/2010) Not many people know the solenodon and the hutia, yet for the fortunate few that have encountered them, these strange little-studied mammals—just barely holding on in the Caribbean island of Hispaniola—deserve to be stars of the animal kingdom. "I could not quite believe it the first time I held a solenodon; I was in utter awe of this mesmerizing mammal. […] They have a long flexible snout which is all down to the fact that it is joined to the skull by a unique ball-and-socket joint. This makes it look as if the snout is almost independent to the rest of the animal. You can't help but feel fascinated by the snout and inevitably it does make you smile," Dr. Jose Nunez-Mino, the Project Manager for a new initiative to study and conserve the island's last mammals, told mongabay.com in an interview.


Photos: expedition in Ecuador reveals numerous new species in threatened cloud forest



(01/14/2010) An expedition into rainforests on Ecuador's coast by Reptile & Amphibian Ecology International (RAEI) have revealed a number of possible new species including a blunt-snouted, slug-eating snake; four stick insects; and up to 30 new 'rain' frogs. The blunt-snouted snake, which feeds on gastropods like slugs, is especially interesting, as its closest relative is in Peru, 350 miles away. In addition, a fifteen-year-old volunteer with the organization found a snake that specializes on snails. The researchers are unsure of this is a new species: the closest similar snake is 600 miles away in Panama.


Saving biodiversity 'on the same scale' as climate change: German Chancellor

(01/11/2010) In a kick-off event for the UN's Year of Biodiversity, German Chancellor Angela Merkel, compared the importance of saving biodiversity to stopping climate change.


Gone: a look at extinction over the past decade



(01/03/2010) No one can say with any certainty how many species went extinct from 2000-2009. Because no one knows if the world's species number 3 million or 30 million, it is impossible to guess how many known species—let alone unknown—may have vanished recently. Species in tropical forests and the world's oceans are notoriously under-surveyed leaving gaping holes where species can vanish taking all of their secrets—even knowledge of their existence—with them.


Climate change causing irreversible acidification in world's oceans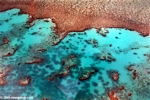 (12/15/2009) A new study from the Secretariat of the Convention on Biological Diversity has synthesized over 300 reports on ocean acidification caused by climate change. The report finds that increasing acidification will lead to irreversible damage in the world's oceans, creating a less biodiverse marine environment. Released today the report determines that the threat to marine life by ocean acidification must be considered by policymakers at the UN Climate Change Conference in Copenhagen.


Photos: ten beloved species threatened by global warming



(12/14/2009) The International Union for the Conservation of Nature (IUCN) has released a list of ten species that are likely to be among the hardest hit by climate change, including beloved species such as the leatherback sea turtle, the koala, the emperor penguin, the clownfish, and the beluga whale. The timing of the list coincides with the negotiations by world leaders at the UN Climate Change Conference to come up with an international agreement to combat climate change.


What types of primates are most prone to extinction in small forest fragments?

(12/06/2009) According to the most recent IUCN assessment, 48 percent of primates are threatened with extinction. Major threats to primates include habitat loss and fragmentation, hunting, and the wildlife trade. A new paper published in Tropical Conservation Science looked at ones of these threats — fragmentation — in an effort to determine what traits put primates at highest risk of extinction in forest fragments. Traits investigated all related to various aspects of primate biology, including: the amount of habitat needed, reproductive rate, and types of specialization. Surprisingly the authors, Matthew A. Gibbons and Alexander H. Harcourt of the University of California at Davis, found no significant relationship between extinction risk and any of the biological parameters.


Extinctions on the rise in the Galapagos: fishing and global warming devastating islands' species



(12/03/2009) We may never see again the Galapagos black-spotted damselfish, the beautiful 24-rayed sunstar, or the Galapagos stringweed. These species from Galapagos waters may all very well be extinct. Other species are on the brink, such as the Galapagos penguin and the Floreana cup coral. A new report in Global Change Biology reveals that in just a matter of decades, overfishing and climate change has devastated the Galapagos' unique and famous ecosystems.


Not just the polar bear: ten American species that are feeling the heat from global warming

(12/01/2009) A new report, America's Hottest Species, highlights a variety of American wildlife that are currently threatened by climate change from a small bird to a coral reef to the world's largest marine turtle.


Face-to-face with what may be the last of the world's smallest rhino, the Bornean rhinoceros



(12/01/2009) Nothing can really prepare a person for coming face-to-face with what may be the last of a species. I had known for a week that I would be fortunate enough to meet Tam. I'd heard stories of his gentle demeanor, discussed his current situation with experts, and read everything I could find about this surprising individual. But still, walking up to the pen where Tam stood contentedly pulling leaves from the hands of a local ranger, hearing him snort and whistle, watching as he rattled the bars with his blunted horn, I felt like I was walking into a place I wasn't meant to be. As though I was treading on his, Tam's space: entering into a cool deep forest where mud wallows and shadows still linger. This was Tam's world; or at least it should be.


Zoos call for deeper emission cuts to save life on Earth

(11/30/2009) To save species around the world zoos say deeper emission cuts are needed than governments are currently proposing. Over 200 zoos worldwide have signed a petition calling on governments to set the target of atmospheric carbon below 350 parts per million (ppm) far lower than most government targets.


Extinct goat was "similar to crocodiles"


(11/16/2009) It sounds like something out of Greek mythology: a half-goat, half-reptilian creature. But researchers have discovered that an extinct species of goat, the Balearic Island cave goat or Myotragus balearicus, survived in nutrient-poor Mediterranean islands by evolving reptilian-specific characteristics. The goat, much like crocodiles, was able to grow at flexible rates, stopping growth entirely when food was scant. This adaptation—never before seen in a mammal—allowed the species to survive for five million years before being driven to extinction only 3,000 years ago, likely by human hunters.


DNA uncovers nearly extinct Siamese crocodiles in captivity

(11/15/2009) The Critically Endangered Siamese crocodile, once believed to be extinct in the wild, received some uplifting news this week. DNA testing of 69 rescued crocodiles at Phnom Tama Wildlife Rescue Center (PTWRC) in Cambodia found 35 purebred Siamese crocodiles.


Declaration calls for more wilderness protected areas to combat global warming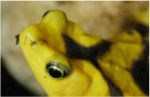 (11/11/2009) Meeting this week in Merida, Mexico, the 9th World Wilderness Congress (WILD9) has released a declaration that calls for increasing wilderness protections in an effort to mitigate climate change. The declaration, which is signed by a number of influential organizations, argues that wilderness areas—both terrestrial and marine—act as carbon sinks, while preserving biodiversity and vital ecosystem services.



Page 1 | Page 2 | Page 3 | Page 4 | Page 5 | Page 6 | Page 7 | Page 8 | Page 9 | Page 10 | Page 11