Recent major Malagasy rosewood busts.
Authorities in Singapore have made the largest-ever international seizure of rosewood logs, providing further evidence that industrial-scale smuggling of Madagascar's rainforest timber continues despite an official ban on the trade.
Details of the seizure remain sparse since the investigation is still active, but leaked correspondence between officials in Madagascar indicates that the shipment amounts to 3,000 tons, or more than 29,000 illicit rosewood logs. By comparison, the Mombasa seizure that made headlines last week after a probe by the Environmental Investigation Agency (EIA) was 500 tons or 4,400 logs — more than six times smaller. The Kenya seizure came less than two months after Sri Lanka intercepted a 420-ton shipment.
The timber appears to have originated from Madagascar's fast-dwindling stockpile of rosewood logs, which accumulated after a surge in illegal logging that followed the 2009 coup displacing former president Marc Ravalomanana from power. National parks and forest reserves were ransacked during the ensuing political crisis, but global outcry led the interim government to establish an export ban on rainforest logs.

Photos from Sri Lanka's April seizure of Madagascar rosewood. Recent busts have included Mombasa, Singapore, and various cities in Madagascar. Mozambique is also thought to be a major transshipment points for illegal rosewood logs. All photos © Sri Lanka Customs

Nonetheless, logs have been trickling out of Madagascar. The narrative to date has been that smuggling is primarily the work of small-time operators who move caches of buried logs from the coast to "mother ships" anchored offshore, but the scale of recent seizures suggests that timber is being surreptitiously loaded via ports in Madagascar. In other words, the trade is at an industrial scale.
According to one source interviewed by Mongabay, the size of the shipments raise questions about whether local officials are involved in the trade.
"The well-organized nature of these shipments indicate corruption at very high political levels in Madagascar," said the source, who spoke on the condition of anonymity. "It almost certainly involves very senior people from the transition government, some of whom may be part of the government that was recently elected."

Markings on rosewood logs in Madagascar
Adding credence to that argument are signs that some of the timber was previously seized by the Madagascar government. The logs showing up in overseas seizures are marked with paint and tied together, indicating they had been in the possession of the government.
"In the very least, the fact this timber is showing up in overseas ports indicates that the Malagasy government has failed to secure its rosewood stockpiles," said the source.

Recently cut rosewood tree in the rainforest of Madagascar


Rosewood stockpile in Antalaha port Madagascar in mid-May 2014
Under a World Bank program, the rosewood stocks were supposed to be inventoried to prevent just this sort of leakage. But that process has been delayed.
"We have just completed an action plan which includes inventory, marking, transport to secure locations and securing," a World Bank spokesperson told Mongabay. "We are waiting to hear from [the] Government on next steps and on an eventual request for support."
Whether there will be much timber left in the stockpile by the time the World Bank is allowed to proceed with the inventory remains an open question. Recent seizures in Madagascar and abroad now exceed 50,000 logs worth some $130 million at current prices, or several times that once the logs are processed into wood products like veneers.

Polished rosewood in Madagascar

Shipment of Malagasy rosewood intercepted in Sri Lanka in early April 2014. Courtesy of Sri Lanka Customs
Most of the rosewood is ultimately destined for China where it is turned into luxury furniture. A 2010 investigation by EIA found the price of a rosewood bed could top $1 million in Chinese markets.
Alexander von Bismarck, EIA's Executive Director, says that addressing the demand side of rosewood will be critical in stopping the trade.
"China's demand for luxury rosewood furniture is driving the global crisis of illegal rosewood logging," von Bismarck said in a statement issued last week. "As the final destination for the vast majority of rosewood, China bears a particular responsibility and must close its markets to illicit timber before magnificent forests are destroyed and these precious species are wiped out entirely."
In the meantime the fate of the nearly 30,000 rosewood logs sitting in an undisclosed location in Singapore remains uncertain. Rosewood is listed under Appendix II of the Convention on International Trade in Endangered Species of Wild Fauna and Flora (CITES), which means its trade is restricted. Since the logs are illegal, they could be destroyed or returned to Madagascar, provided it has the resources to repatriate the logs. At the moment however, that looks unlikely given the cost of shipping the wood back to the Indian Ocean island nation. Nor is it certain that if the logs were returned to Madagascar they wouldn't just be smuggled out of the country again.

Video of the Sri Lanka rosewood bust.
Related articles
Madagascar's new president pledges to fight illegal logging
(02/07/2014) Madagascar's newly elected president Hery Rajaonarimampianina pledged to 'lead the fight' against illegal rosewood logging in the impoverished island nation.
Timber smuggling continues in Madagascar
(11/18/2013) Stocks of rosewood illegally harvested during in the aftermath of Madagascar's 2009 coup are being steadily smuggled off the Indian Ocean island, reports a paper published in the journal MADAGASCAR CONSERVATION & DEVELOPMENT.
Tea party versus Madagascar's forests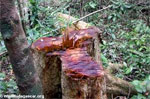 (10/02/2011) The Tea Party and the African island-nation of Madagascar are having dueling concerts over the issue of illegal logging, reports the Associated Press. A concert in Madagascar over the weekend was meant to highlight the problem of illegal deforestation in one of the world's poorest countries. Meanwhile the Tea Party is holding a rally and concert on October 8th to support Gibson Guitar, a musical instruments company currently under investigation for breaking US law by allegedly purchasing illegally logged wood products from Madagascar.
Madagascar asks CITES to regulate rosewood and ebony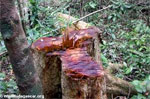 (09/29/2011) Following a logging crisis in 2009 where a number of Madagascar's remaining forests were illegally cut, the African nation has turned to the Convention on International Trade in Endangered Species of Wild Fauna and Flora (CITES) to help regulate 91 species of rosewood and ebony. "Regulating trade in these high-value timber species under CITES will help ensure that the benefits of trade flow to local people and it will also serve the global community by helping conserve these species, which will be to the benefit of entire ecosystems."
World Bank loans Madagascar $52m to address environmental crisis
(06/22/2011) The World Bank has approved a $52 million loan to bolster conservation efforts in Madagascar, which have suffered from a collapse in funding and governance in the aftermath of a 2009 military coup, reports Reuters.
Environmental groups deny 'conspiracy' claims by Madagascar's acting leader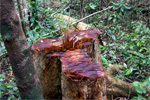 (02/03/2011) Two environmental groups investigating the illegal rosewood trade flatly rejected claims by Madagascar's acting president that they are involved in a campaign to undermine his rule. Andry Rajoelina, the former mayor of the capital city of Antananarivo who assumed power following civil strife in March 2009, claimed last month in an interview with Revue de l'océan Indien that the London-based Global Witness and the Washington D.C.-based Environmental Investigation Agency were attempting to sully his image through their undercover investigation into the rosewood trade. The groups found evidence suggesting that Rajoelina was involved in rosewood trafficking. The evidence included video footage of Chinese rosewood traders claiming to deal directly with Rajoelina.
The $1M bed: why Madagascar's rainforests are being destroyed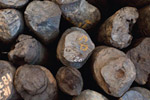 (10/26/2010) Consumer demand for rosewood furniture and musical instruments is driving illegal logging in Madagascar's national parks, endangering wildlife and undermining local community livelihoods, according to a new report from the Environmental Investigation Agency (EIA) and Global Witness. The report, based on more than a year of investigations, shows that Madagascar's valuable hardwoods—including ebony, pallisander, and rosewood—are being illegally harvested from rainforest parks and trafficked to Asia, Europe, and the United States. The vast majority of timber however ends up in China, where it is converted into luxury furniture.
How to end Madagascar's logging crisis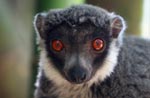 (02/10/2010) In the aftermath of a military coup last March, Madagascar's rainforests have been pillaged for precious hardwoods, including rosewood and ebonies. Tens of thousands of hectares have been affected, including some of the island's most biologically-diverse national parks: Marojejy, Masoala, and Makira. Illegal logging has also spurred the rise of a commercial bushmeat trade. Hunters are now slaughtering rare and gentle lemurs for restaurants.
Satellites being used to track illegal logging, rosewood trafficking in Madagascar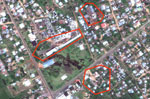 (01/28/2010) Analysts in Europe and the United States are using high resolution satellite imagery to identify and track shipments of timber illegally logged from rainforest parks in Madagascar. The images could be used to help prosecute traders involved in trafficking and put pressure on companies using rosewood from Madagascar.
Coup leaders sell out Madagascar's forests, people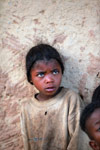 (01/27/2010) Madagascar is renowned for its biological richness. Located off the eastern coast of southern Africa and slightly larger than California, the island has an eclectic collection of plants and animals, more than 80 percent of which are found nowhere else in the world. But Madagascar's biological bounty has been under siege for nearly a year in the aftermath of a political crisis which saw its president chased into exile at gunpoint; a collapse in its civil service, including its park management system; and evaporation of donor funds which provide half the government's annual budget. In the absence of governance, organized gangs ransacked the island's biological treasures, including precious hardwoods and endangered lemurs from protected rainforests, and frightened away tourists, who provide a critical economic incentive for conservation. Now, as the coup leaders take an increasingly active role in the plunder as a means to finance an upcoming election they hope will legitimize their power grab, the question becomes whether Madagascar's once highly regarded conservation system can be restored and maintained.