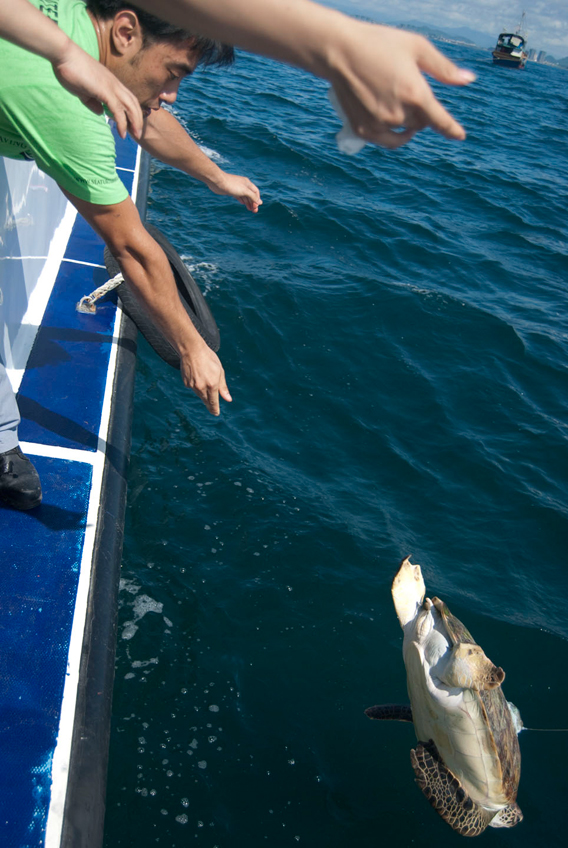 Green sea turtle released back into its natural habitat after being raised for 10 months. Photo by: Sea Turtles 911.




Earlier this month, Sea Turtles 911, a conservation organization in China, released two green sea turtles (Chelonia mydas) and a juvenile whale shark (Rhincodon typus) back into the wild.


"These two animals share the ocean, and we must learn to share the ocean with them," founding director of Sea Turtles 911, Frederick Yeh, said. "Protecting them is humankind's responsibility."


The whale shark and one of the turtles was tagged with a satellite transmitter. The whale shark is listed as Vulnerable by the IUCN Red List—and in decline—due to ongoing hunting in some countries, though many nations have banned the practice. Although the whale shark is the world's largest fish, little is known about the species' behaviors and movements.


For its part, the green sea turtle is listed as Endangered and imperiled by egg harvesting, pollution, bycatch in fisheries, loss and degradation of nesting habitat, disease, and light pollution.


To see video footage of the release: http://v.hinews.cn/page-51659.html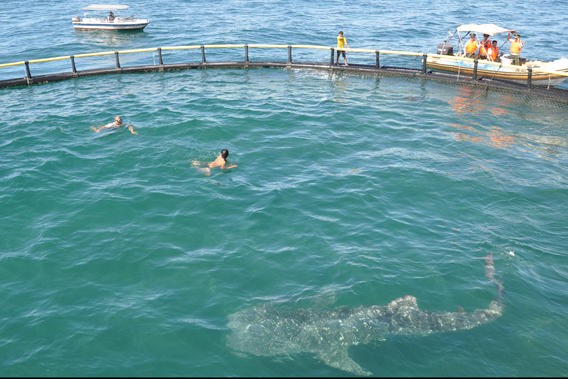 Juvenile whale shark just before release. Although a juvenile the animal already weighed a ton. Photo by: Sea Turtles 911.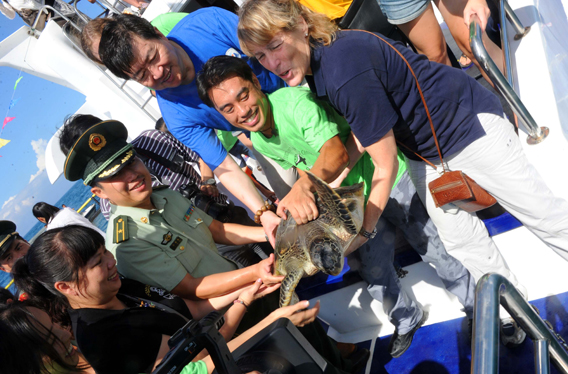 Government officials, Sea Turtles 911 Founding Director Frederick Yeh, and Ocean Park Director Suzanne Gendron, prepare to release rescued sea turtle back into the ocean. Photo by: Sea Turtles 911.