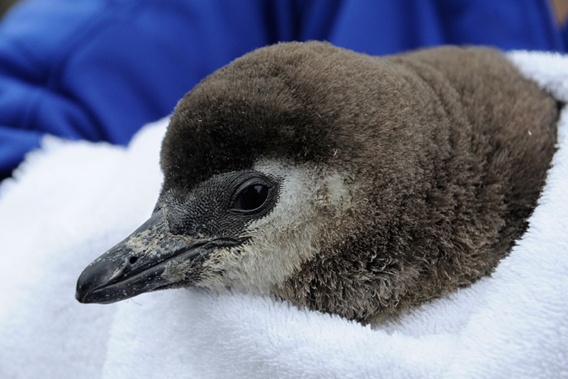 This African penguin chick is the first one to be born at the Wildlife Conservation Society's (WCS) New York Aquarium in 15 years. Photo by: Julie Larsen Maher.




Found along the coast of southern Africa, the African penguin (Spheniscus demersus) is listed as Endangered by the IUCN Red List largely due to overfishing, which is decreasing the penguins' prey species, and oil pollution. Two oil spills in the last ten years have oiled over 30,000 African penguins.
"The arrival of this penguin chick is a significant event for the New York Aquarium," Jon Forrest Dohlin, WCS Vice President and Director of the WCS New York Aquarium, said in a press release. "The birth of any endangered or threatened species helps us further our goal of educating and enlightening people about the need to help save fragile ocean ecosystems and the wildlife that lives here."
Penguins are some of the world's most imperiled bird families. Sixty percent of the world's penguin species are considered threatened with extinction, if the IUCN's Near Threatened category is included the percentage jumps to 70. Overfishing, pollution, and increasingly climate change are considered the most pervasive threats to the world's penguins.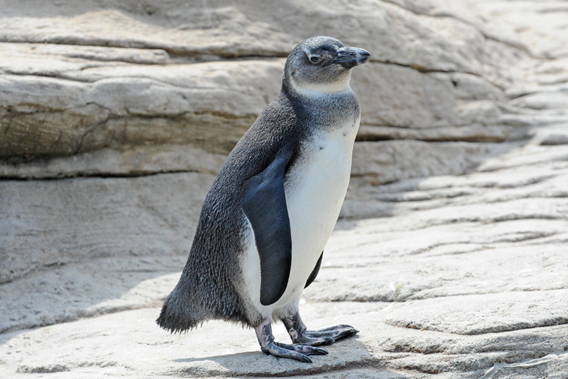 Adult African penguin. Photo by: Julie Larsen Maher.