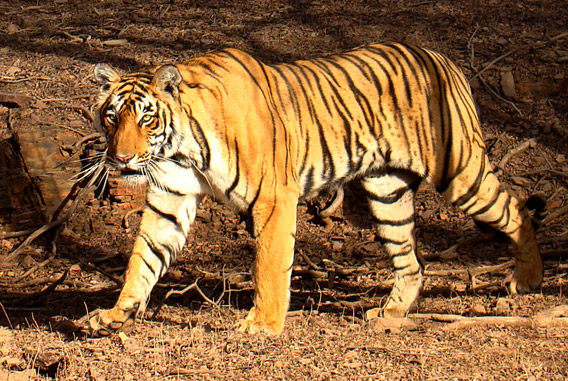 Bengal tiger in Rantgambhore National Park. Photo by: Bjørn Christian Tørrissen.
Since January 1st, 48 Bengal tigers (Panthera tigris tigris) have been found dead in India, which has the world's largest population of tigers. According to India's National Tiger Conservation Authority (NTCA), 19 of those deaths have been confirmed to be at the hands of poachers, but that number could become even higher. In order to combat a surge in tiger poaching, the Indian state of Maharashtra has recently granted legal immunity to any forest ranger who shoots a poacher.
"The largest numbers [of tigers] have been killed in the Corbett National Park in Uttarakhand state and in the Tadoba tiger reserve in Maharashtra," S.P. Yadav, deputy inspector general with NTCA, said last week. "The situation is critical and we are taking several emergency measures."
The death of 48 tigers in six months is especially alarming, given that last year only 56 tigers died over twelve months with only nine believed to be due to poaching.
Poachers kill tigers for their body parts, which are sold via the black market to wealthy consumers in Southeast Asia and China who believe that some parts, such as bones, contain medicinal value. Consuming tiger parts is also seen as a status symbol in some Asian countries.
As of 2010, India was home to 1,706 Bengal tigers. Worldwide, around 3,000 tigers are believed to survive–less than the number held in captivity in the U.S. Not surprisingly, the tiger is listed as Endangered by the IUCN Red List.
A summit in 2010, which included all the world's tiger-range states, pledged to double the number of tigers in the wild by 2022.
Related articles
New campaign targets snares in effort to save world's big cats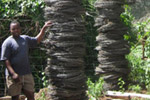 (06/05/2012) Last summer, a wild Sumatran tiger—one of only a few hundred surviving on the island—made news in a story that did not have a happy ending. The cat had become entangled in a snare in a logging concession owned by Asia Pulp and Paper (APP). The tiger spent seven days without food or water before wildlife rangers found it, but its snared right paw was a bloody black mess. Although the rangers were able to sedate and free the cat, it died shortly thereafter from its wounds.
Rangers now allowed to shoot tiger poachers on sight in Indian state
(05/25/2012) In the wake of a surge in tiger poaching, the state government of Maharashtra, India will no longer consider the shooting of wildlife poachers by forest rangers a crime, reports the Associated Press.
Over half of world's tiger reserves lack minimum protection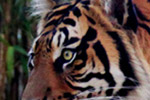 (05/21/2012) A year-and-a-half after a landmark summit that pledged to double the world's number of tigers by 2022, and still 65 percent of tiger reserves lack minimum standards of protection for the world's largest cat, according to the World Wide Fund for Nature (WWF). Reporting at the first meeting of all 13 tiger-range countries since the 2010 summit, WWF said that 41 tiger reserves of 63 did not have enough boots on the ground to combat tiger poaching.
Camera traps discover tigers, elephants in "empty" forest park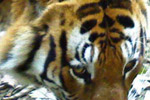 (04/16/2012) Although it's named Namdapha Tiger Reserve, conservationists had long feared that tigers, along with most other big mammals, were gone from the park in northeast India. However, an extensive camera trap survey has photographed not only Bengal tigers (Panthera tigris tigris), but also Asian elephants (Elephas maximus), which were also thought extirpated from the park. Once dubbed an "empty forest" due to poaching, the new survey shows that Namdapha still has massive conservation potential.
Russia creates massive park for rare cats
(04/13/2012) Russia has created a massive national park to protect some of the world's rarest big cats, the critically endangered Amur tigers and leopards, reports the Wildlife Conservation Society (WCS).
Wildlife corridor key to conserving tigers, rhinos in Nepal
(03/19/2012) A single forest corridor links two of Nepal's great wildlife areas: Chitwan National Park and the Mahabharat mountain range, also known as the "little Himalayas." The Barandabhar Forest Corridor (BFC) has become essential for the long term survival Nepal's Indian rhinos (Rhinoceros unicornis) and Bengal tigers (Panthera tigris tigris). Yet, according to a new paper published in mongabay.com's open access journal Tropical Conservation Society (TCS), the corridor is imperiled by deforestation, a highway, and inconsistent management policies.