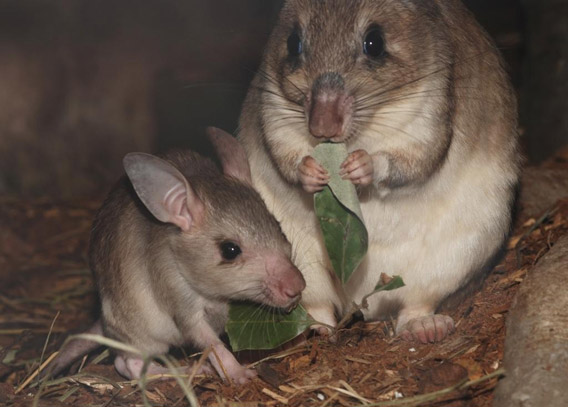 Mom and baby enjoy lunch. Malagasy giant jumping rats are born blind and hairless. Photo courtesy of ZSL.
Twin Malagasy giant jumping rats (Hypogeomys antimena) were born in the Zoological Society of London's (ZSL) zoo in London this month. Found only on the island of Madagascar, also home to the world's lemurs, these rodents are the biggest on the island. These large rodents take the ecological place of rabbits in Madagascar, but unlike other rodents they form lifelong monogamous pairs and reproduce very slowly.


The Malagasy jumping rat is confined to two subpopulations, one of which is almost gone, numbering around 11,000 in the wild. Unfortunately this means they are listed as Endangered by the IUCN Red List due to to habitat loss and deforestation, combined with predation by dogs and illegal logging. The species is number 80 on the EDGE mammals list of the world's most endangered and evolutionary unique mammals.


Home to a wide variety of species found no-where else in the world—from the bizarre aye-aye to the world's tiniest chameleons—Madagascar is facing a biodiversity crisis. Deforestation, widespread poverty, unstable governance, booming populations, and illegal logging have all taken a heavy toll on the island's natural heritage.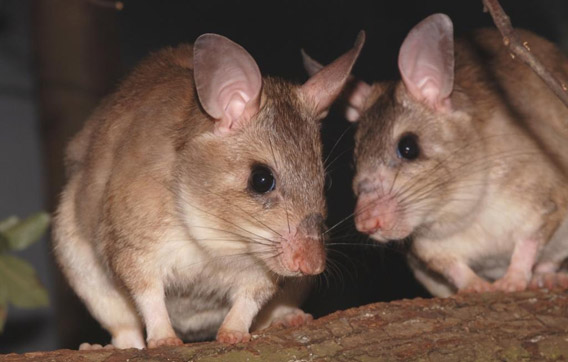 Newborn twins. Photo courtesy of ZSL.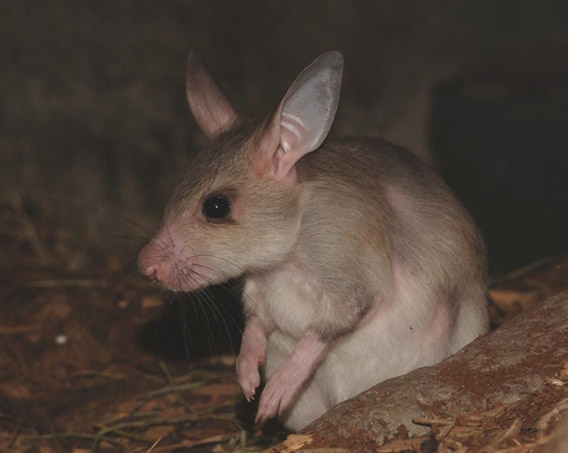 Baby Malagasy giant jumping rat. Photo courtesy of ZSL.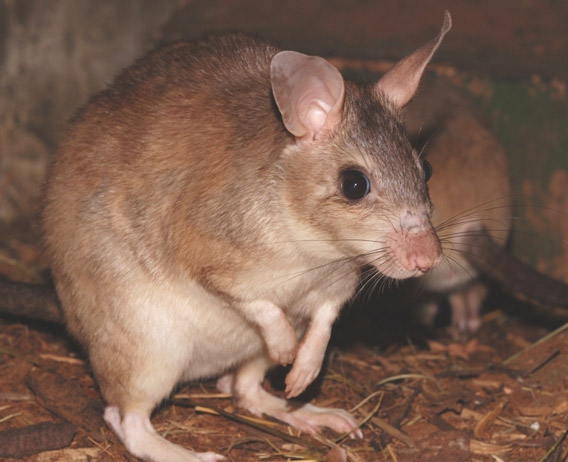 Adult Malagasy giant jumping rat. Photo courtesy of ZSL.