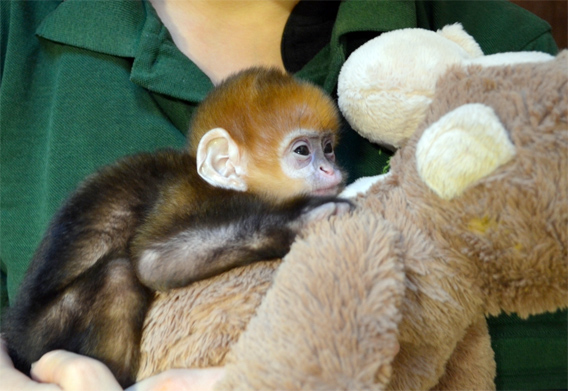 Baby Francois langur at ZSL
A three-week-old Francois langur monkey that was rejected by its mother is now in the care of a zookeeper at the London Zoo, says the Zoological Society of London (ZSL).
The endangered newborn, which measures a mere four inches in length, is now out of intensive care and is being fed with a bottle. The langur, named "Flame" for his coloration and birth on the same day that the Olympic touch route through London was announced, is especially fond of a stuffed monkey, which acts as a substitute for his negligent mother, according to ZSL.
The Francois langur is native to the forests of southern China and north-east Vietnam where it is highly endangered by habitat loss and hunting.
"Francois langurs are extremely endangered so Flame is a very precious monkey," said Kate Sanders, the ZSL zookeeper who is looking after the primate.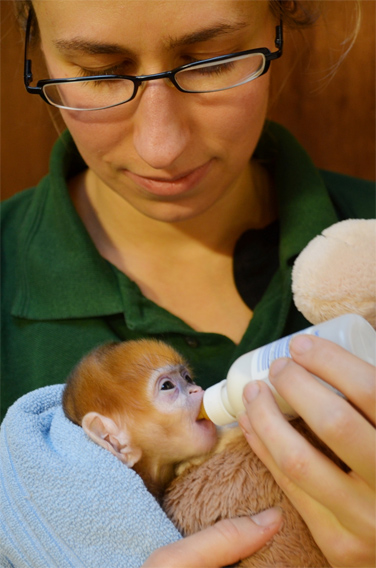 Baby Francois langur with keeper Kate Sanders at ZSL
For more photos of cuscus click here.