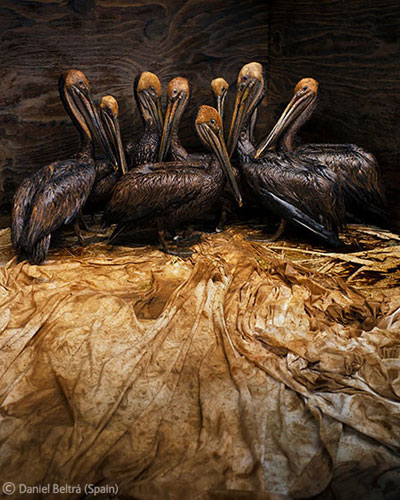 2011 Veolia Environment Wildlife Photographer of the Year: Still life in oil. Photo by: Daniel Beltra.
Fittingly, the winner of the 2011 Veolia Wildlife Environment Photographer of the Year award captured the shock of last year's BP Deepwater Horizon spill in the US with a single image of oiled pelicans huddled in a rescue center. Spanish photographer, Daniel Beltra, was documenting the environmental impacts of the spill with Greenpeace, for whom he has worked for 15 years. The photo was taken in a temporary rescue facility in Fort Jackson, Louisiana.
"The sheer simplicity of this powerful image makes it really beautiful and shocking at the same time," said the Chair of the judging panel, Mark Carwardine. Beltra's image was chosen over tens-of-thousands of entries.
"Today's news of Daniel's compelling, groundbreaking award marks the first time that the internationally prestigious Wildlife Photographer of the Year's winning picture shifts from pictorial to journalistic," John Novis, Head of Photography at Greenpeace International, wrote in a blog today. "It signifies that it's time to take a completely new look at the environment, not just as nature as something beautiful, but also as nature in crisis."
Other winners included Mateusz Piesiak, 14, from Poland, who won the Young Wildlife Photographer of the Year award for a photo of two oystercatchers in Long Island, New York.
The Gerald Durrell Award for photos taken of endangered species went to Peter Chadwick for a photo of African black oystercatchers, listed as Near Threatened by the IUCN Red List, taking off in South Africa. Other endangered species photos commended this year included a juvenile Qinling golden snub-nosed monkey, listed as Endangered, trying to stay warm in China; and a photo of the Apollo butterfly, listed as Vulnerable, resting in the Italian Alps.
The winner of the 10 years and under award, Hui Yu Kim, won for a close-up of a flat-faced longhorn beetle in the Malaysian rainforest.
"I want people to know that all creatures, even small ones, count. So don't destroy the forest," she said about her photo.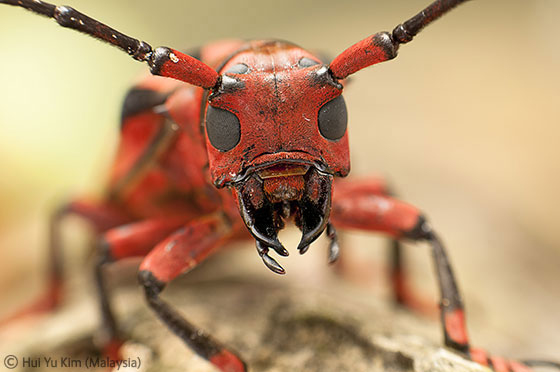 2011 Veolia Environment 10 years and under – Winner: Alien. Photo by: Hui Yu Kim.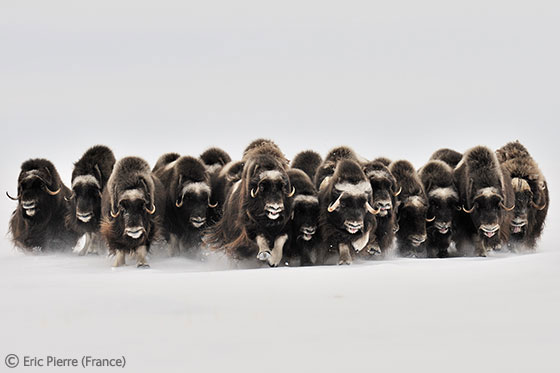 2011 Behavior: Mammals – Highly Commended: The charge. Photo by: Eric Pierre.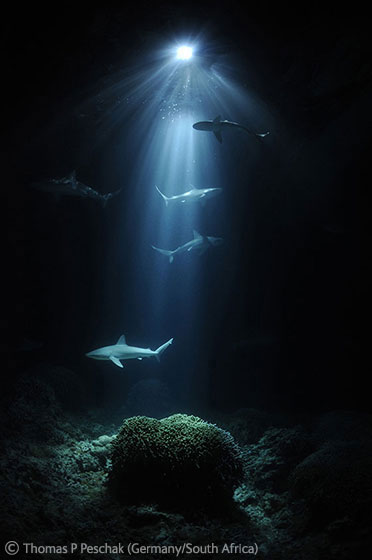 2011 The Underwater World – Highly Commended: Night sharks. Photo by: Peter Peschak.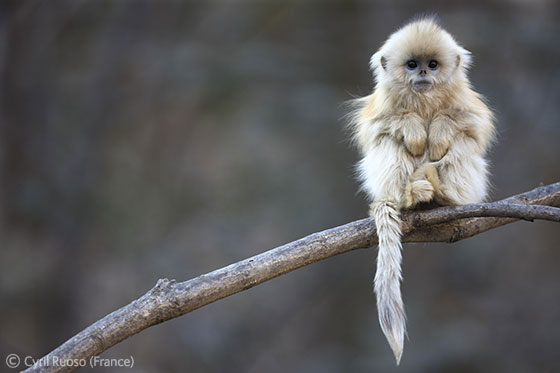 2011 Gerald Durrell Award for Endangered Wildlife – Runner-up: Tiny warm-up. Photo by: Cyril Ruoso.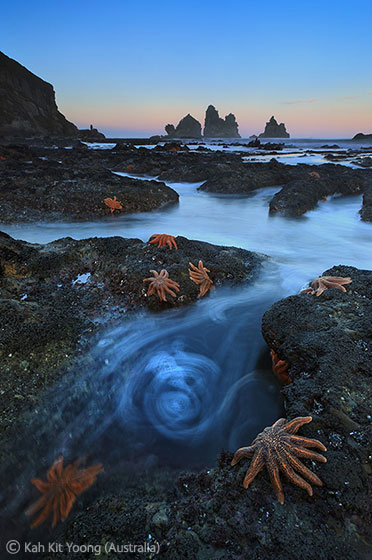 2011 Animals in their Environment – Highly Commended: Dawn stars. Photo by: Kah Kit Yoong.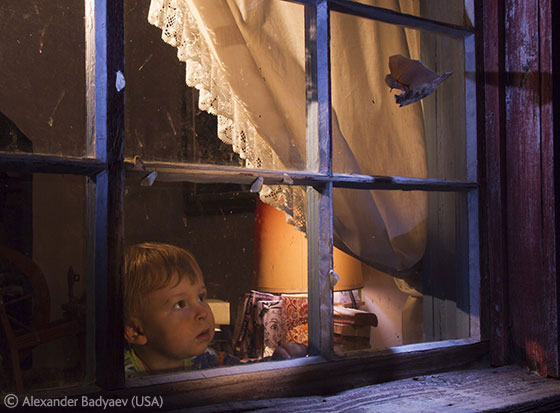 2011 Urban Wildlife – Winner: Boy meets nature. Photo by: Alexander Badyaev.
Related articles
Frog pictures for Save the Frogs Day
(04/29/2011) To raise awareness of the plight of amphibians, in 2009 biologist Kerry Kriger declared April 28th "Save the Frogs Day". This year the event focuses on Atrazine, a commonly used pesticide which triggers reproductive problems in frogs and humans. Atrazine is used primarily on corn. In recognition of Save the Frogs Day, here is a collection of frog photos taken Mongabay.com's Rhett Butler.
Earth Day pictures: International Year of Forests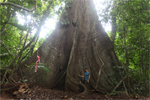 (04/22/2011) In my nearly 12 years of running mongabay.com, I have had the good fortune to visit spectacular forests around the world. So this Earth Day, instead of writing something pithy (Jeremy has done a fine job in his Earth Day post recognizing the value of what nature gives us), I'm just posting some of my favorite forest pictures I've taken in my travels.
Photos: penguins devastated by oil spill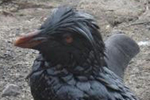 (03/22/2011) Disturbing photos show northern rockhopper penguins (Eudyptes moseleyi) hit hard by an oil spill from a wrecked cargo ship on Nightingale Island in the Southern Atlantic. Already listed as Endangered by the IUCN Red List, the oil spill threatens nearly half of the northern rockhopper population according to BirdLife International. Already conservation workers say 'hundreds' of penguins have been oiled. Located the remote Southern Atlantic, Nightingale Island is a part of the UK's Tristan da Cunha archipelago. The island's are home to a variety of birdlife, including species that survive no-where else but on the archipelago.