Coquerel's Sifaka. Photo by Rhett A. Butler
The World Bank has approved a $52 million loan to bolster conservation efforts in Madagascar, which have suffered from a collapse in funding and governance in the aftermath of a 2009 military coup, reports Reuters.
The loan will fund "conservation, community development, and ecotourism activities" over the next three years across 30 national parks and three newly protected areas managed by Madagascar National Parks, the country's independent parks management authority. Money will be used for surveillance and control activities in the protected areas as well as poverty-alleviation initiatives in areas surrounding parks.
"Conservation costs money and our support will help protect the island's unique flora and fauna, both now and in the future," said Jamal Saghir, World Bank Director for Sustainable Development in Africa, in a statement. "It is important to note that this additional financing was approved as an exception on environmental and humanitarian grounds given the global significance of Madagascar's biodiversity and the needs of the communities living near the parks"
The World Bank said the aim of the loan is to help Madagascar National Parks become less dependent on foreign aid.
"By improving the livelihoods of people living near the parks, we also improve the sustainability of the parks and help ensure the protection of the plant and animal species living in them,"
"The financing will also be used to set up mechanisms to ensure that, in the future, Madagascar's national parks become more independent in managing costs and less reliant on external aid," said Jean-Christophe Carret, Senior Environmental Economist, Madagascar Country Office. "Increased support to the Foundation for Protected Areas and Biodiversity, as well as for tourism development and carbon finance, are key to financial independence."
The World Bank said the loan did not represent reëngagement with the government of Madagascar, which is run by the faction that launched the 2009 coup against the democratically-elected president.
"This does not signal the World Bank's reengagement with Madagascar, but signals our recognition that the environmental and social costs of inaction are just too high," said Saghir.
Madagascar's world-famous biodiversity was hit hard by the chaos that followed the 2009 coup. Parks in the northeastern parts of the island were ransacked by a "logging mafia", fires spiked, and lemurs were poached for a commercial bushmeat trade. The carnage has slow this year due to increased vigilance by environmental authorities and continued pressure from international conservation organizations.
Madagascar is best known for its incredible biodiversity, roughly 70 percent of which is found nowhere else. Lemurs are its most famous residents, but the island is home to a staggering array of unusual creatures, including hedgehog-like tenrecs; the fossa, an endemic predator; colorful chameleons and bizarre geckos; and hundreds of species of frogs. Its wildlife makes Madagascar a top destination for wildlife enthusiasts and ecotourists.
Related articles
Government cracks down on illegal logging in Madagascar
(06/02/2011) Authorities in Madagascar seized roughly a thousand logs during an ongoing operation in the northeastern part of the country, which has been besieged by illegal logging, reports l'Express de Madagascar. Seven people were arrested.
Illegal rosewood bust in Madagascar
(04/28/2011) Authorities in Madagascar seized several trucks carrying illegally logged rosewood timber, reports Asity Madagascar, a conservation group that aided in the seizure.
Burning up biodiversity: forest fires increase in Madagascar
(01/10/2011) The number of fires burning in and around forests in the northeastern part of Madagascar increased during the 2010 burning season relative the the year before, according to analysis of NASA data by WildMadagascar.org / Mongabay.com. The rise in burning corresponds to an especially dry year and continued illegal logging of the region's biologically-rich rainforests.
The $1M bed: why Madagascar's rainforests are being destroyed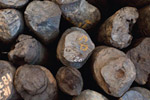 (10/26/2010) Consumer demand for rosewood furniture and musical instruments is driving illegal logging in Madagascar's national parks, endangering wildlife and undermining local community livelihoods, according to a new report from the Environmental Investigation Agency (EIA) and Global Witness. The report, based on more than a year of investigations, shows that Madagascar's valuable hardwoods—including ebony, pallisander, and rosewood—are being illegally harvested from rainforest parks and trafficked to Asia, Europe, and the United States. The vast majority of timber however ends up in China, where it is converted into luxury furniture.
Despite pledge to crack down, illegal logging continues in Madagascar's rainforest parks
(09/06/2010) Despite government assurances that it would crack down on the rosewood trade, illegal logging continues in Madagascar's rainforest parks, according to new information provided by sources on the ground.
Logging crisis pushes Madagascar's forests on to UNESCO's Danger List
(08/01/2010) UNESCO's World Heritage committee has added Madagascar's unique tropical forests to its Danger List of threatened ecosystems. The move comes following a drawn-out illegal logging crisis that has seen loggers and traders infiltrating the island-nation's national parks for rosewood. Bushmeat hunting of lemurs and other rare species also accompanied the crisis.
The illegal logging cycle in Madagascar
(06/23/2010) The latest issue of the journal Madagascar Conservation & Development provides a comprehensive look into Madagascar's illegal logging trade, which has generated more than $200 million for a small group of individuals over the past year. The trade, which spikes just prior to national elections and may be a source of funds for ruling politicians, has taken a heavy toll on the lowland rainforests of Madagascar, with targeted species now at risk of extinction.
How to end Madagascar's logging crisis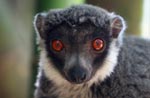 (02/10/2010) In the aftermath of a military coup last March, Madagascar's rainforests have been pillaged for precious hardwoods, including rosewood and ebonies. Tens of thousands of hectares have been affected, including some of the island's most biologically-diverse national parks: Marojejy, Masoala, and Makira. Illegal logging has also spurred the rise of a commercial bushmeat trade. Hunters are now slaughtering rare and gentle lemurs for restaurants.
Satellites being used to track illegal logging, rosewood trafficking in Madagascar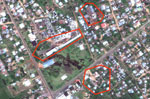 (01/28/2010) Analysts in Europe and the United States are using high resolution satellite imagery to identify and track shipments of timber illegally logged from rainforest parks in Madagascar. The images could be used to help prosecute traders involved in trafficking and put pressure on companies using rosewood from Madagascar.
Coup leaders sell out Madagascar's forests, people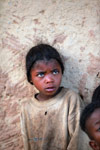 (01/27/2010) Madagascar is renowned for its biological richness. Located off the eastern coast of southern Africa and slightly larger than California, the island has an eclectic collection of plants and animals, more than 80 percent of which are found nowhere else in the world. But Madagascar's biological bounty has been under siege for nearly a year in the aftermath of a political crisis which saw its president chased into exile at gunpoint; a collapse in its civil service, including its park management system; and evaporation of donor funds which provide half the government's annual budget. In the absence of governance, organized gangs ransacked the island's biological treasures, including precious hardwoods and endangered lemurs from protected rainforests, and frightened away tourists, who provide a critical economic incentive for conservation. Now, as the coup leaders take an increasingly active role in the plunder as a means to finance an upcoming election they hope will legitimize their power grab, the question becomes whether Madagascar's once highly regarded conservation system can be restored and maintained.