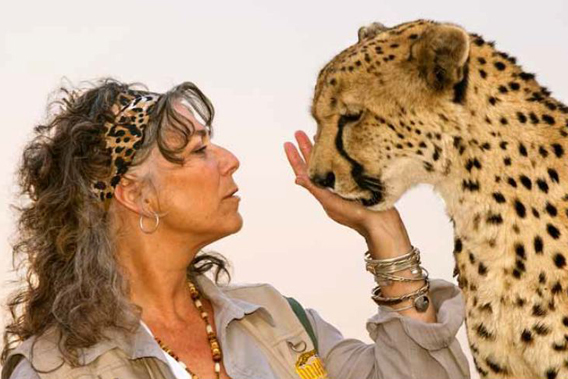 Dr. Laurie Marker with Chewbaaka. Photo by: Frans Lanting.
The symbol of the Cheetah Conservation Fund (CCF), a male cheetah named Chewbaaka has passed away. At the age of 16, Chewbaaka outlived most cheetahs in the wild, but was killed from wounds suffered after a rabid kudu leapt into his enclosure.
Chewbaaka was brought into the CCF when he was only 10 days old and near death. After recovering from illness the cheetah became a conservation ambassador and loyal friend to CCF founder, Dr. Laurie Marker.
"As a team, he and I demonstrated to tens of thousands of Namibian children and adults that we could live together peacefully. He made Namibians proud of their natural heritage. He convinced men who had killed cheetahs all their lives to put down their guns and work to protect this fascinating animal. People all over the globe knew him or knew of him," writes Marker in a memorial message.
CCF works to save cheetahs from extinction.
Related articles
On the Road with Dr. Laurie Marker: Reflections on Conservation in the Media Age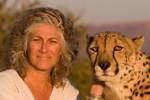 (07/26/2010) Earlier this year, mongabay.com had the opportunity to interview world-renown conservationist Dr. Laurie Marker, Executive Director and Founder of the Namibia-based Cheetah Conservation Fund (CCF). Dr. Marker had just received the prestigious Tyler Prize for Environmental Achievement from the University of Southern California and was traveling throughout the US on one of her many international public relations tours.
Cheetah population stabilizes in Namibia with support from farmers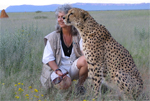 (10/02/2008) Viewing the world's fastest land animal as a threat to their livestock, in the 1980s farmers killed half of Namibia's cheetah population. The trend continued into the early 1990s, when the population was diminished again by nearly half, leaving less than 2,500 cheetah in the southern African country. Today cheetah populations have stabilized due, in large part, to the efforts of the Cheetah Conservation Fund, an organization founded by Dr. Laurie Marker.
Cameroon says goodbye to cheetahs and African wild dogs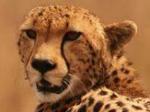 (07/28/2010) Researchers have confirmed that cheetahs (Acinonyx jubatus) and African wild dogs (Lycaon pictus) have become essentially extinct in Cameroon. A three year study by the Institute of Environmental Sciences at Leiden University in the Netherlands found that the same factors that pushed cheetahs and African wild dogs to local extinction, have also left Cameroon's other big predators hanging by a thread, including the lion, the leopard, and two species of hyena: the spotted and the striped.